My stay in BANFF was great. It was a fun and friendly hostel and I got to see a lot of cool things. It was raining for the most part so I had to make use of the times when the rain stopped. I only did one mountain while I was here, although there are so many, I chose to climb Mt . Sulphur. This is where they have built a gondola system to get to the top, which impacted my choice somewhat, if it started to rain I would just catch the gondola back down.
It took me a one hour hike just to get to the start of the trail and they reckon it takes 3 hours to get to the top. It was a good climb, fairly moderate for the most part but some stunning views where there was a break in the trees. Also, a little waterfall. I got to the top in 2 hours, got some stares and remarks about my being in shorts and a t-shirt, and sat down for some lunch with my little chipmunk friends. They were so accustomed to tourists that they climbed all over me to get to my sandwich. I feature on numerous peoples cameras covered in chipmunks, I only got accused few shots on my camera, one where the animal itself was sitting on my wrist as I was taking the photo.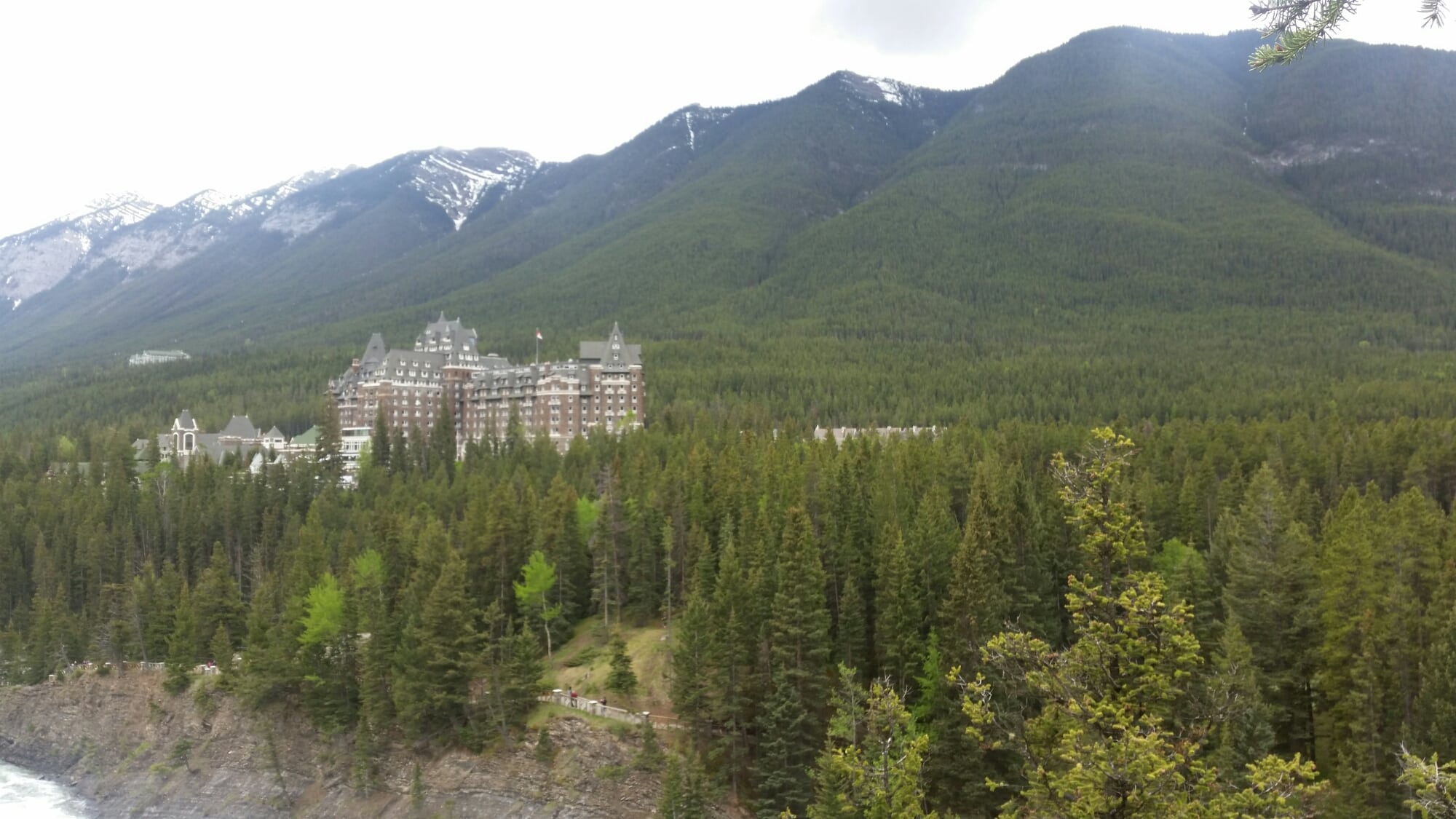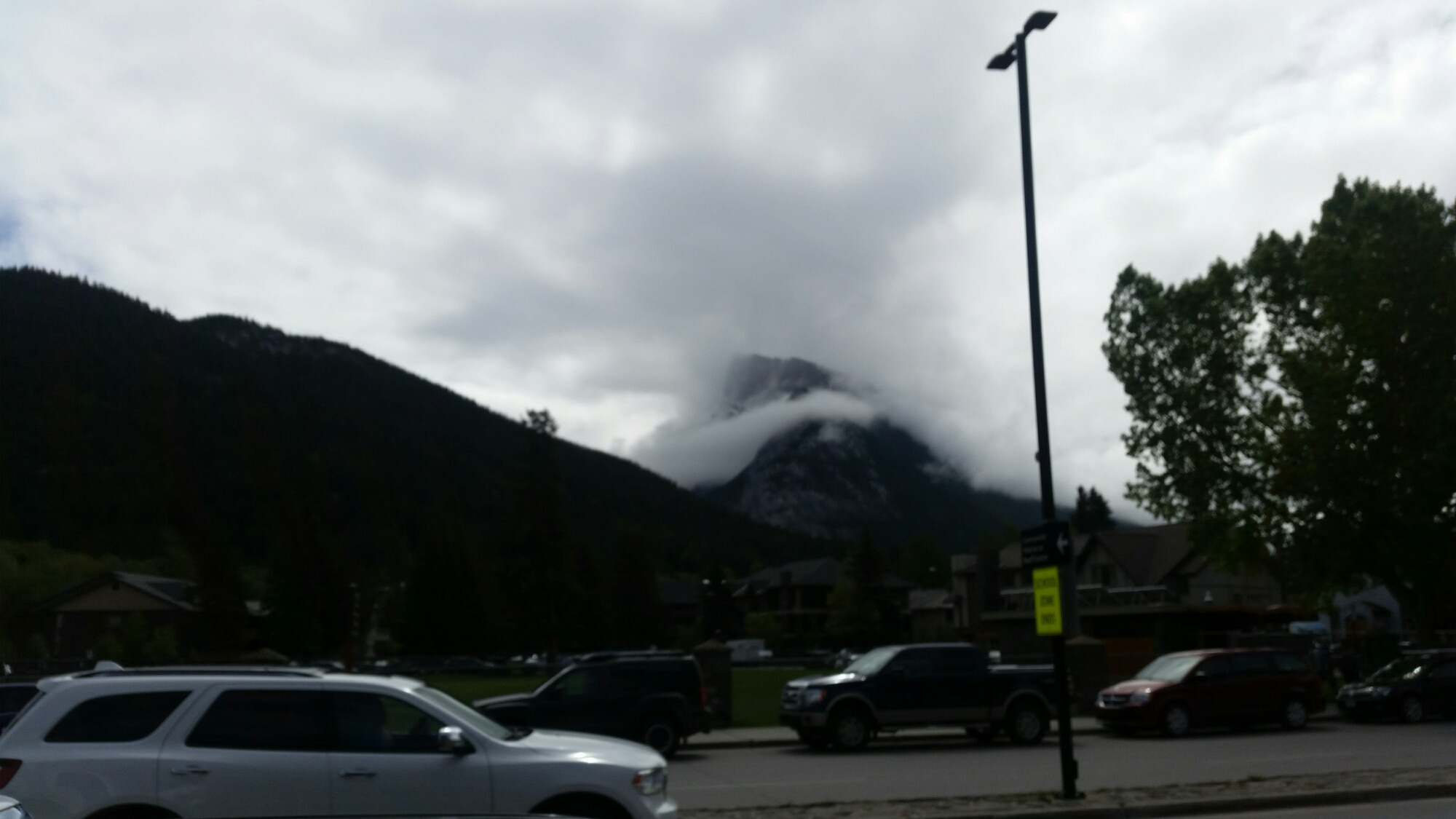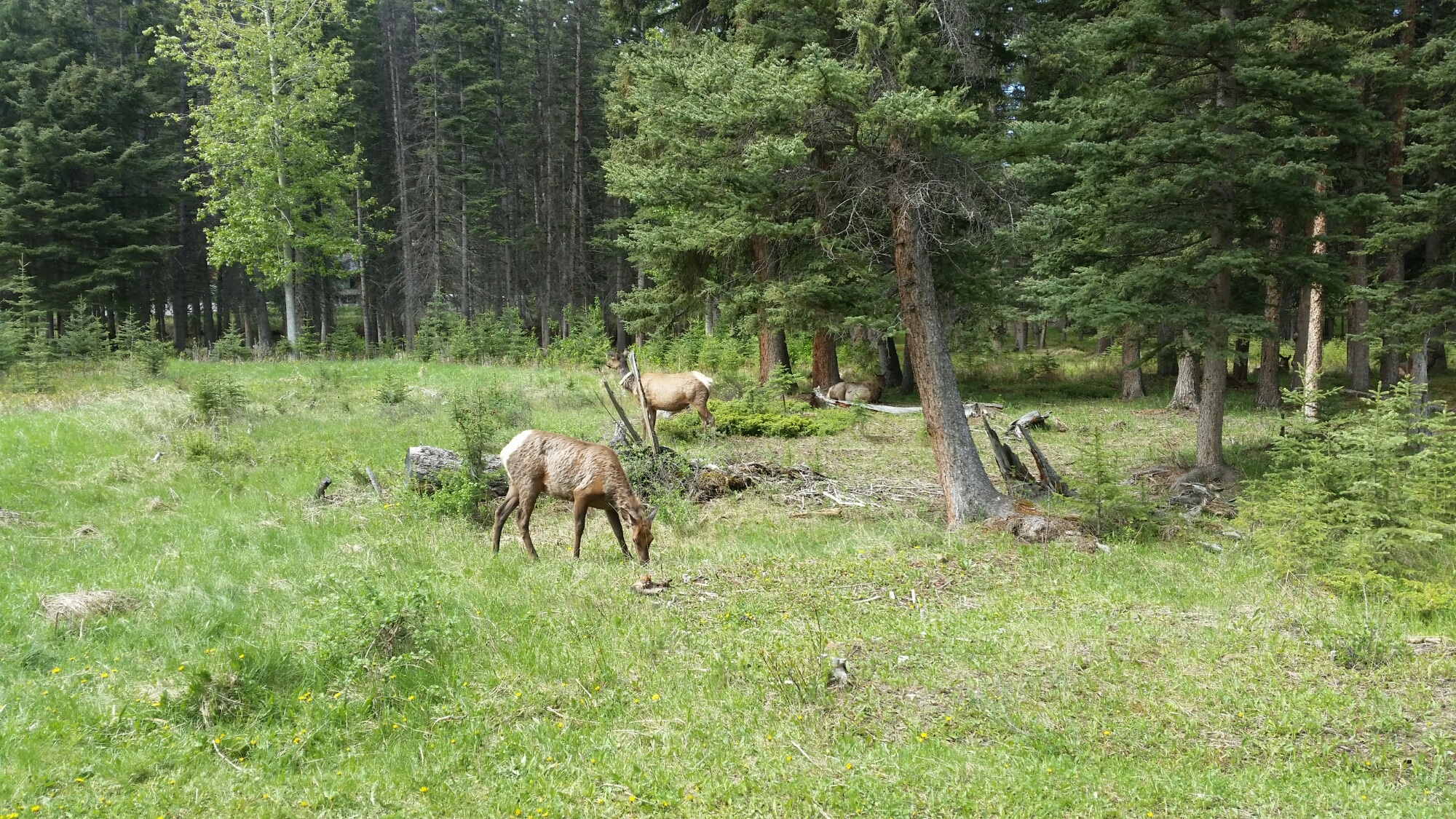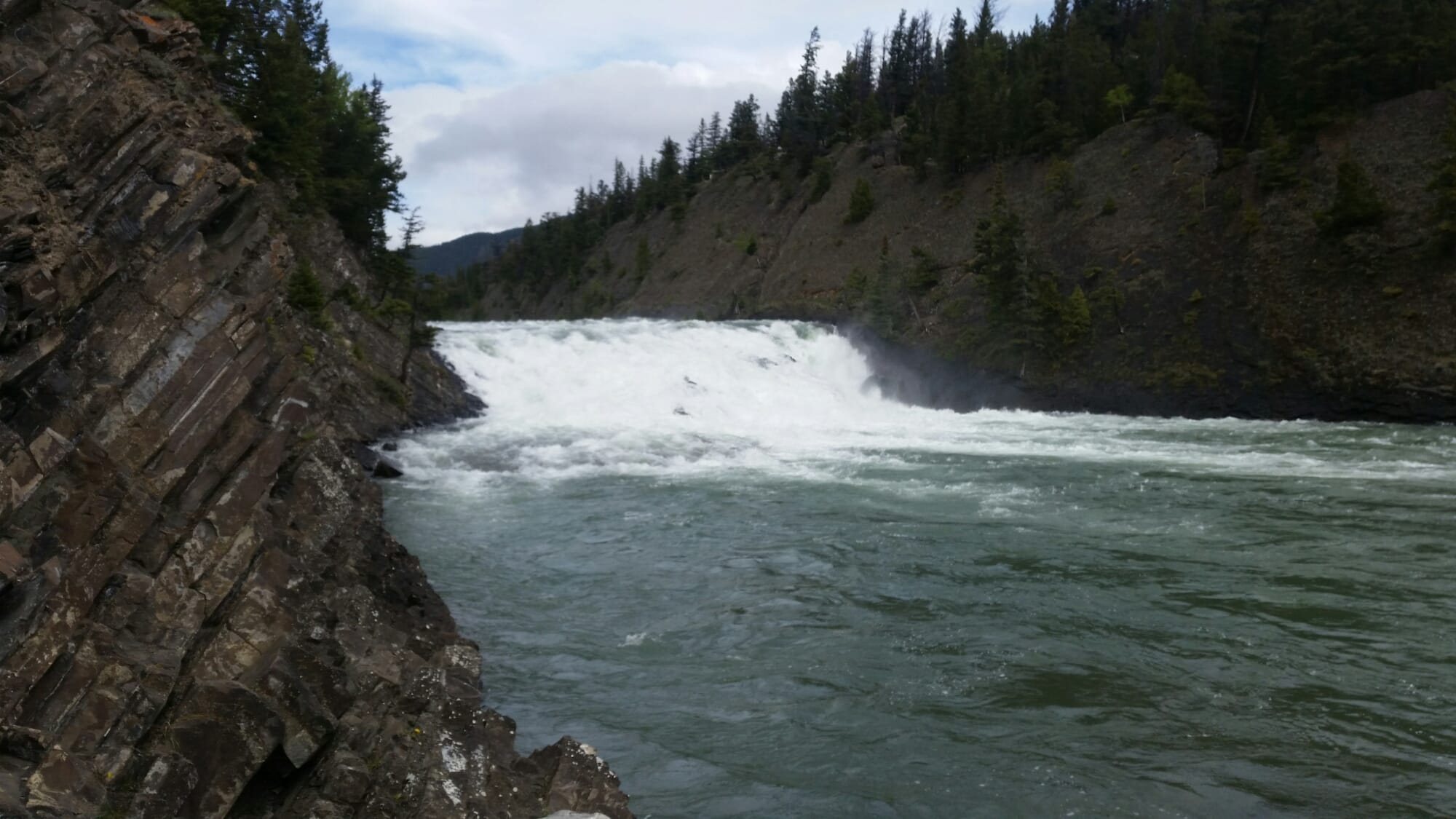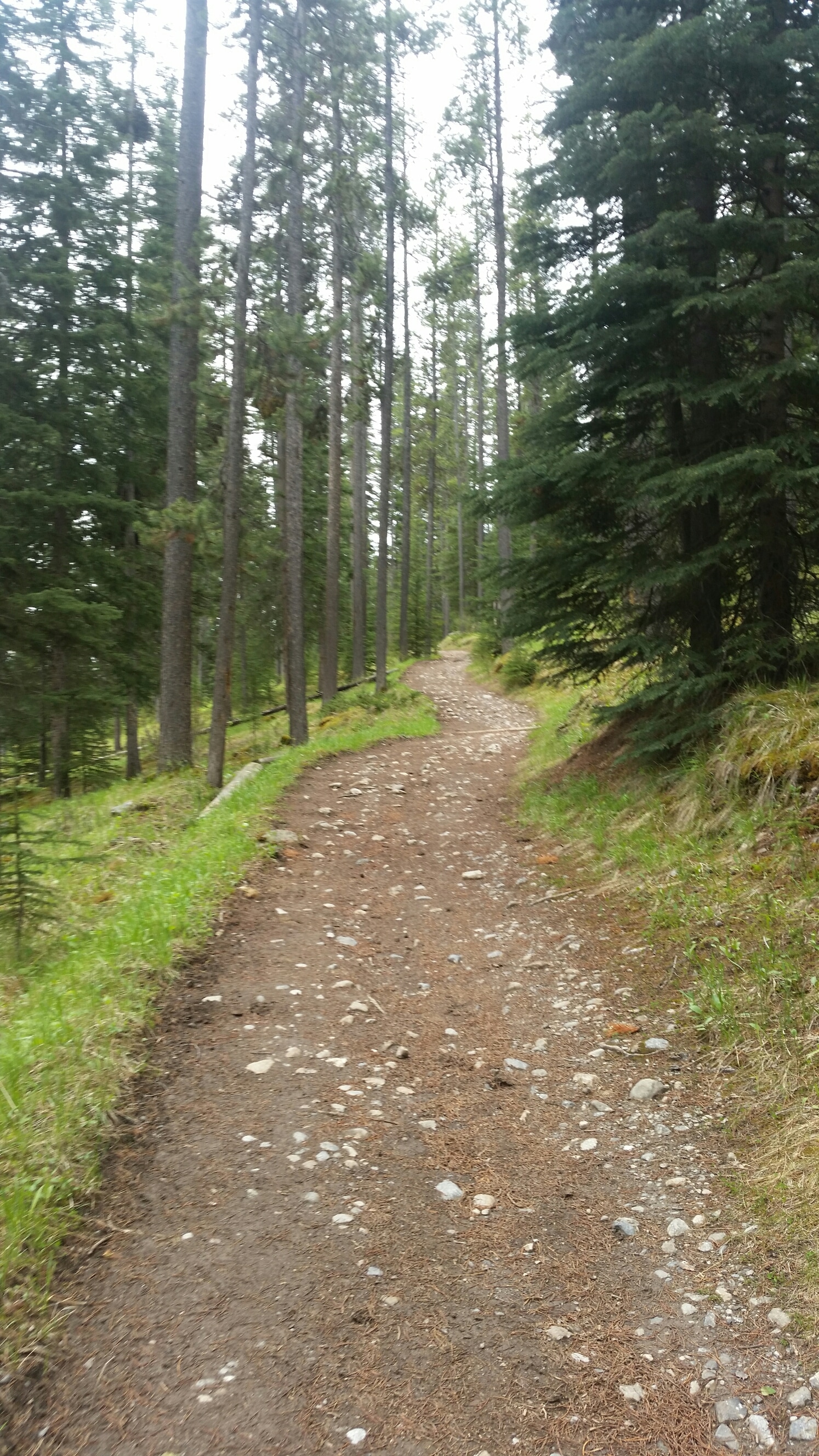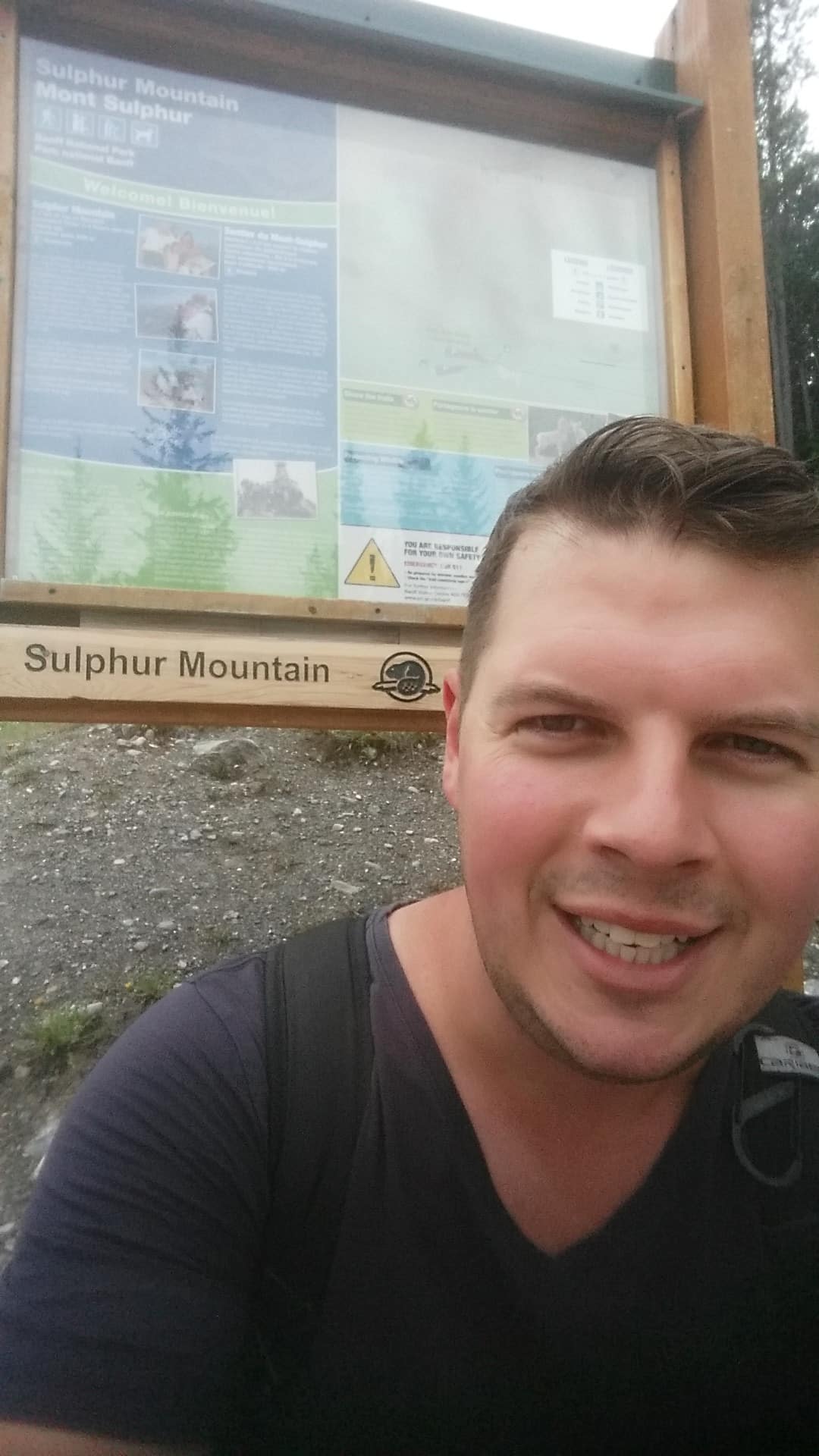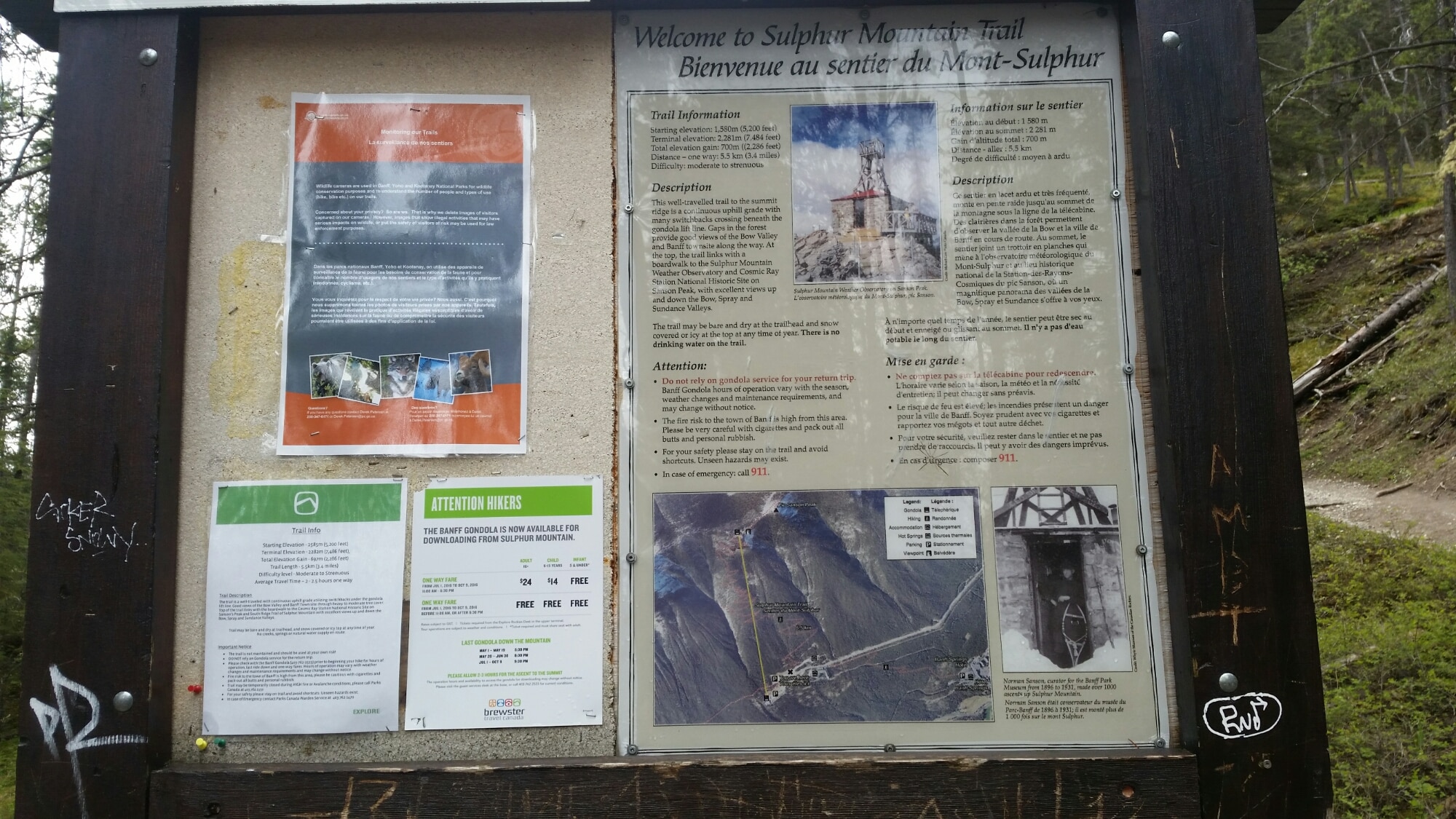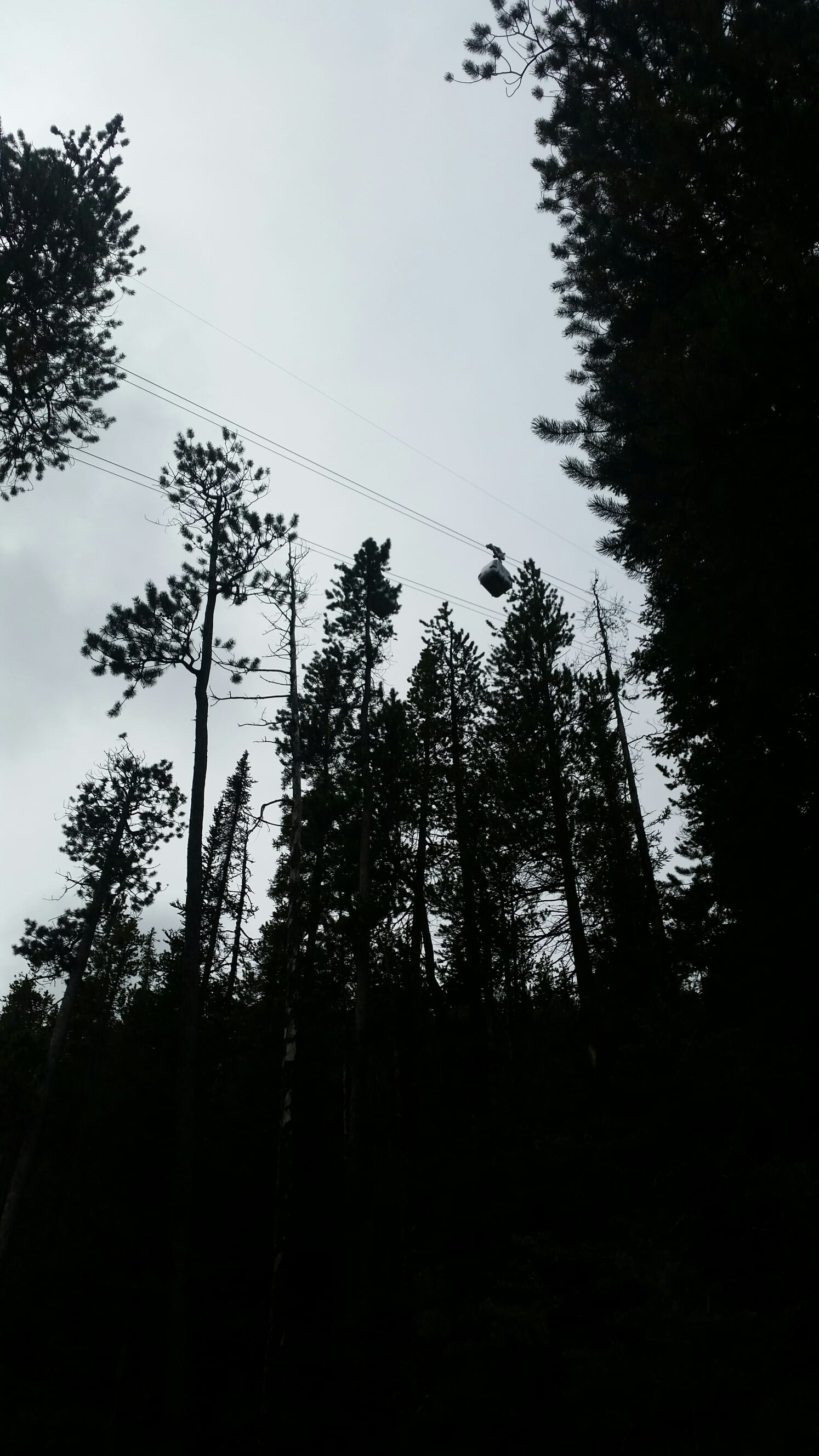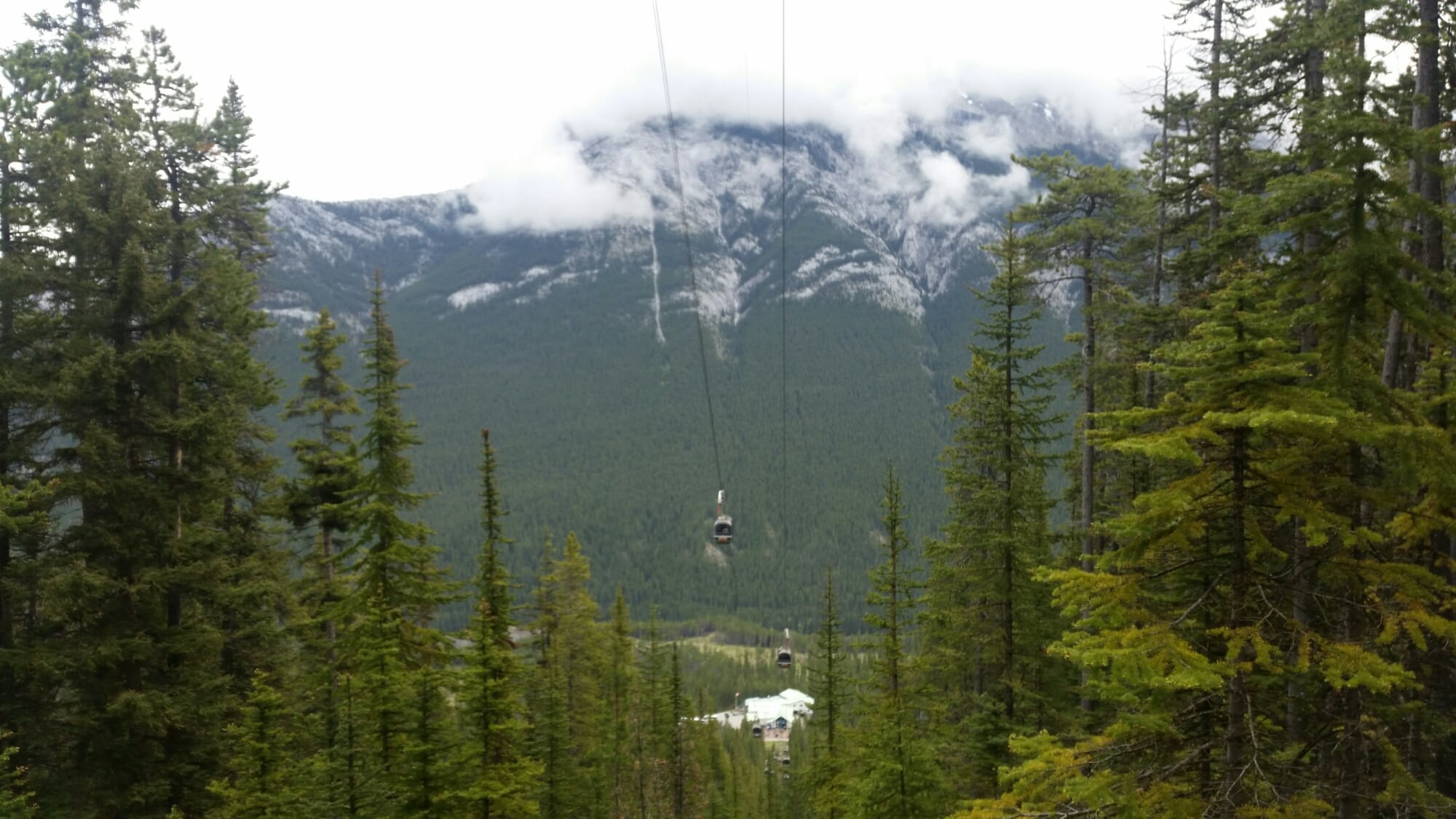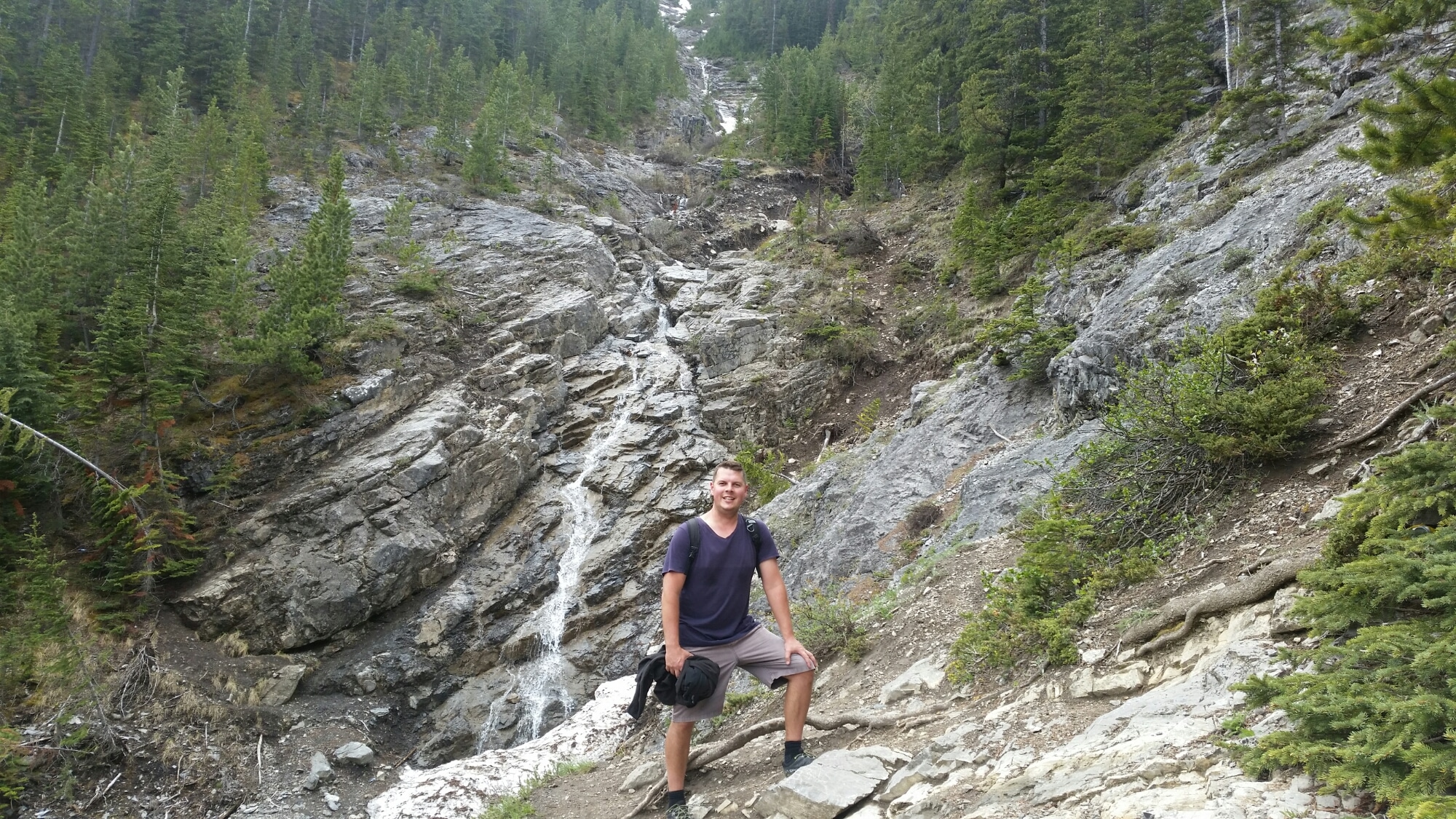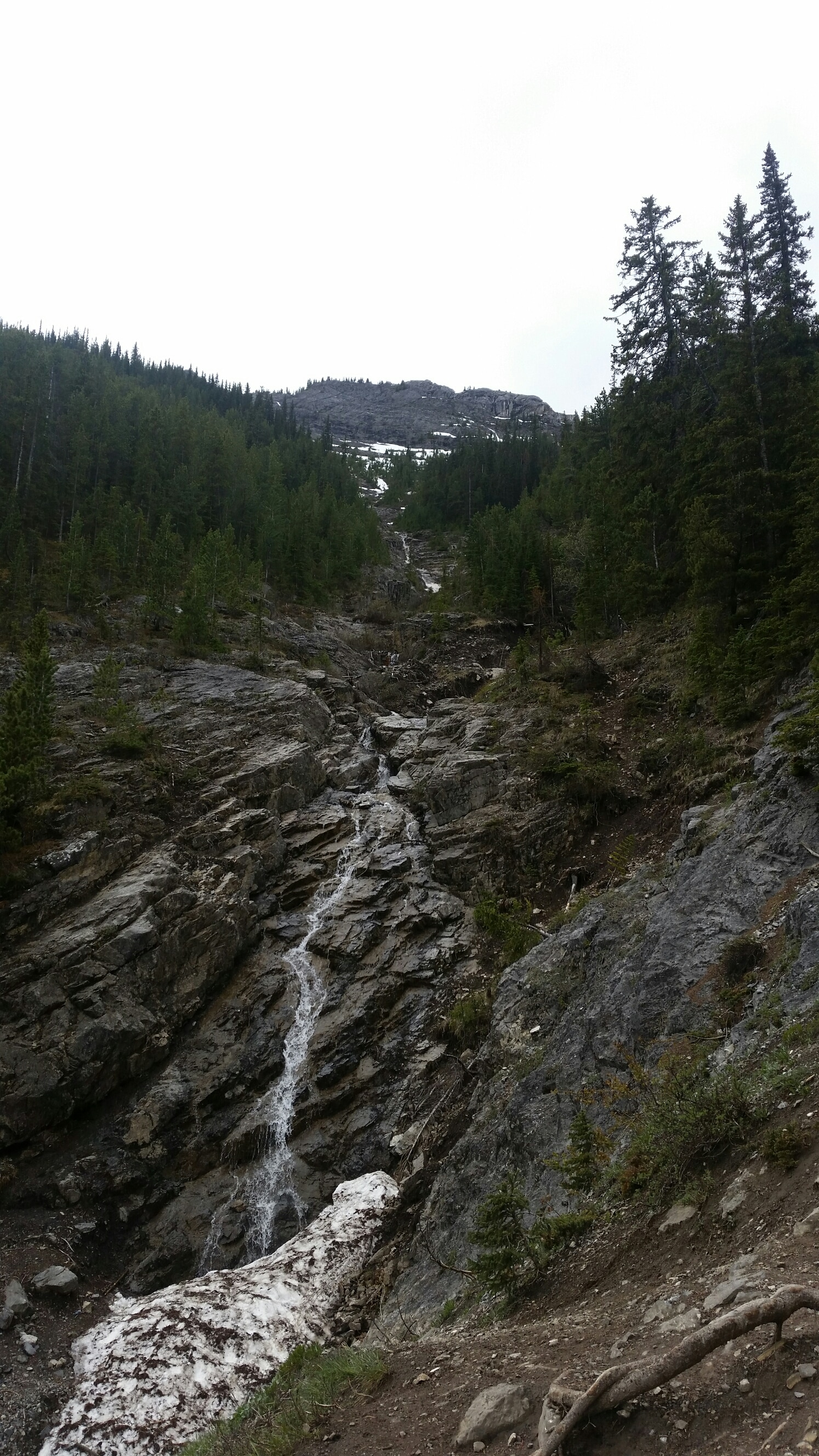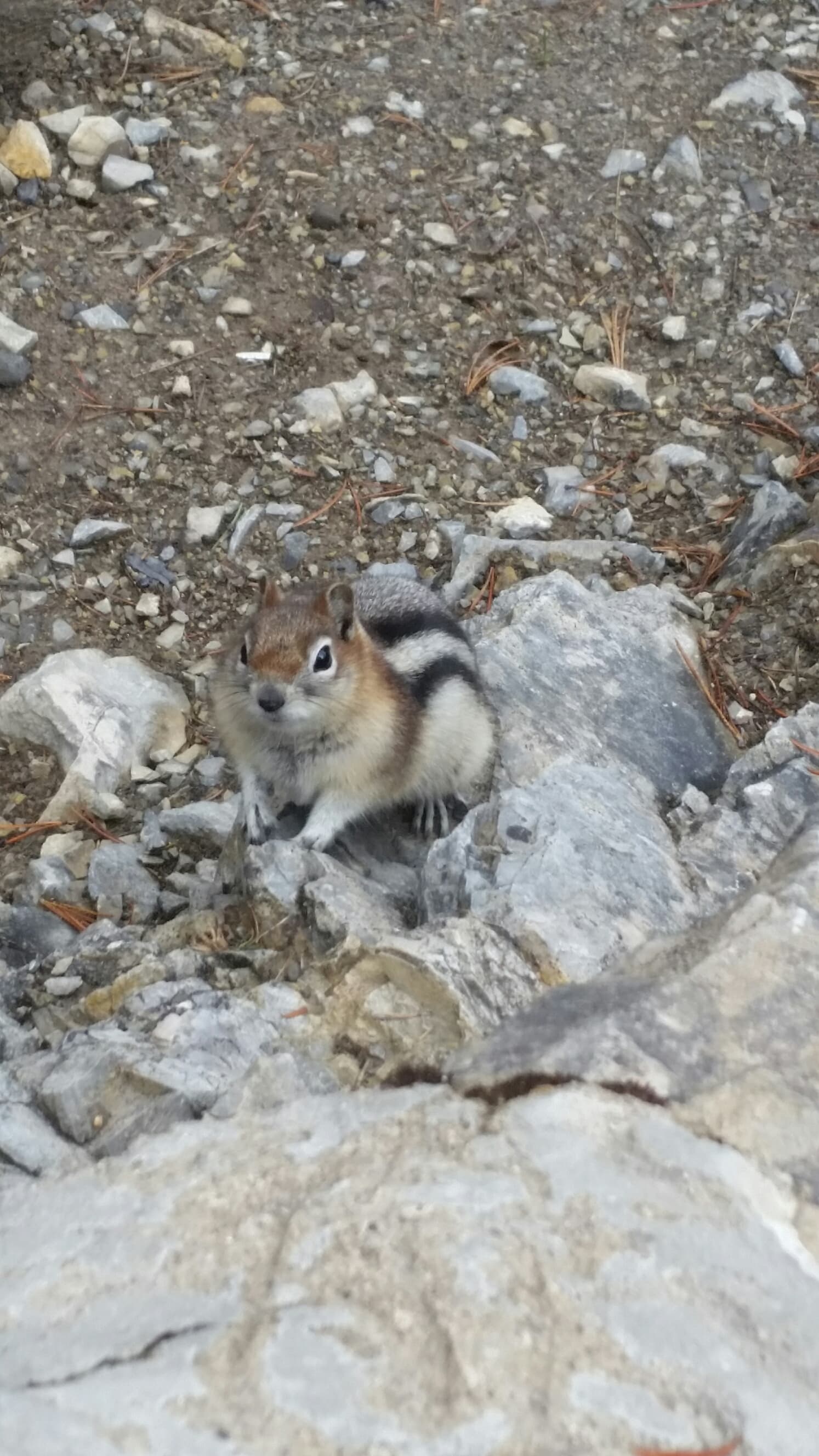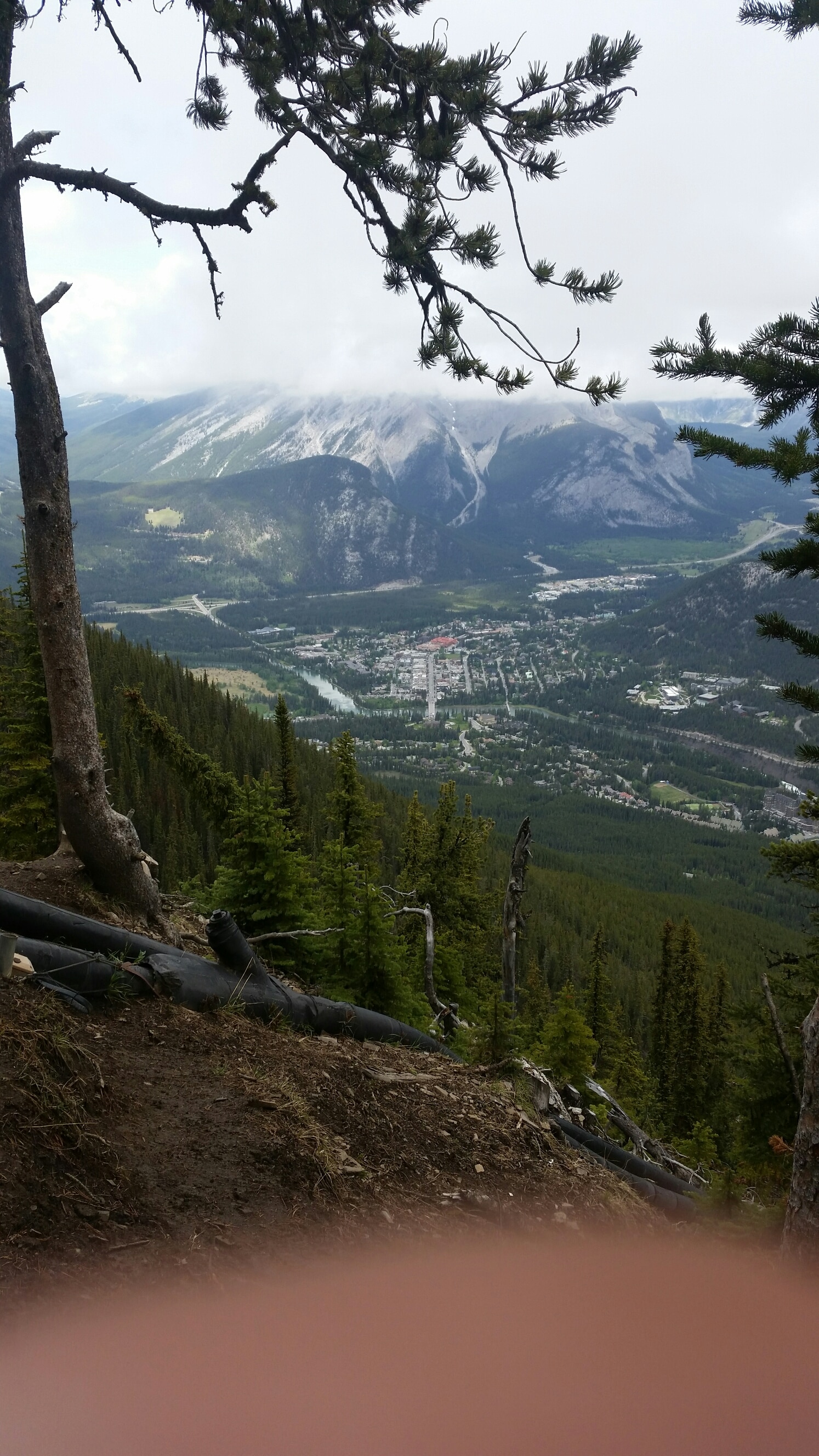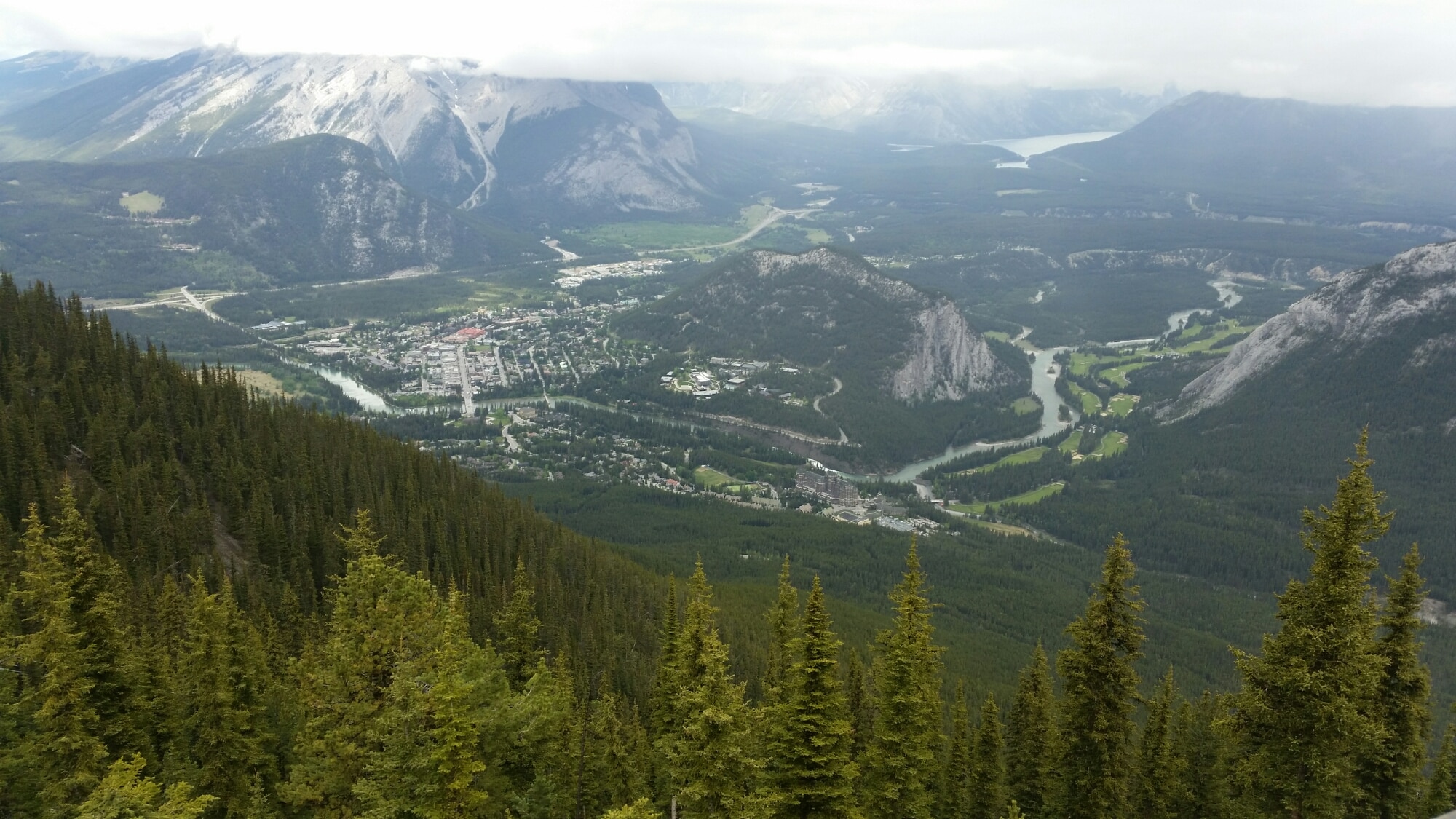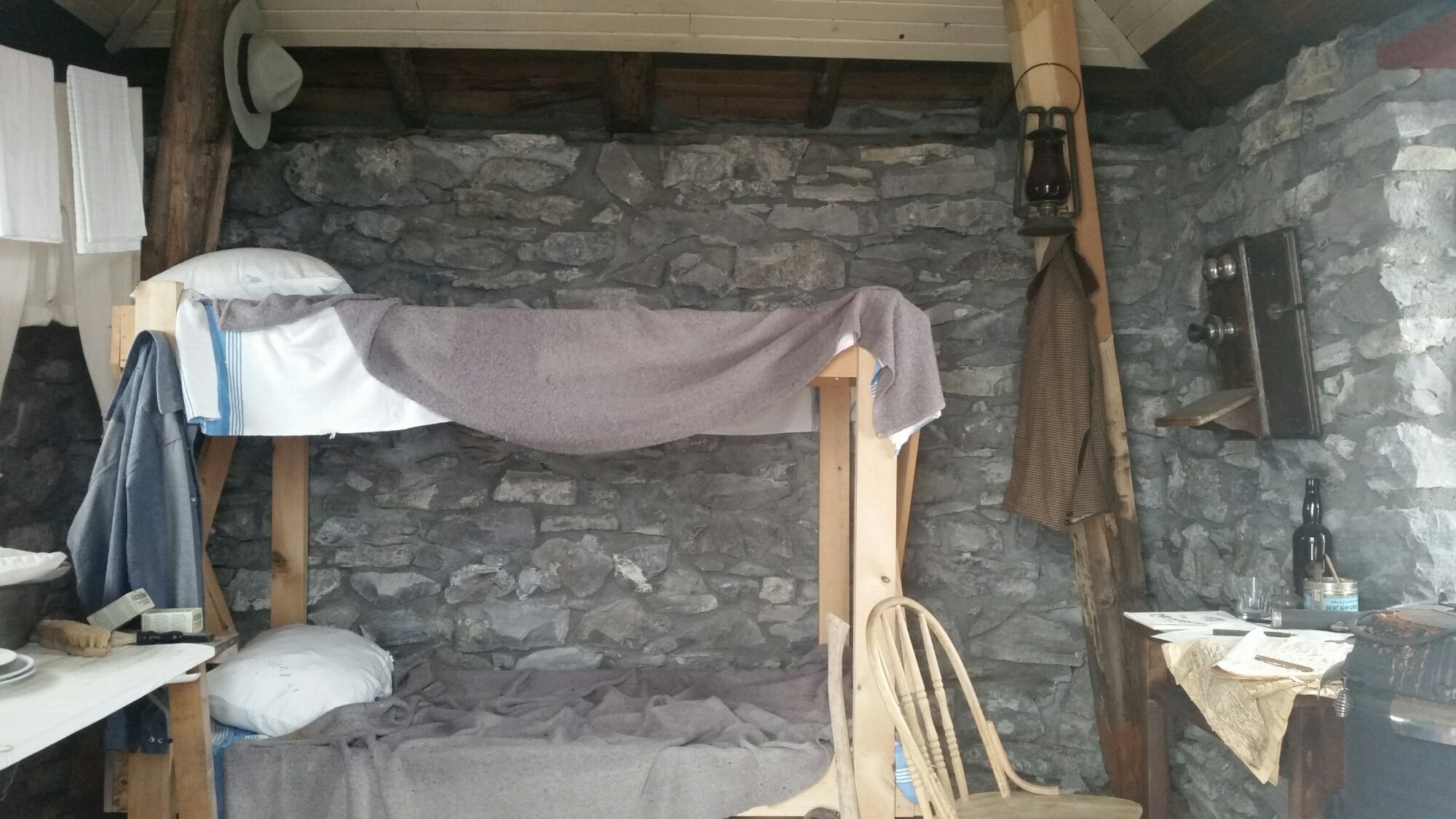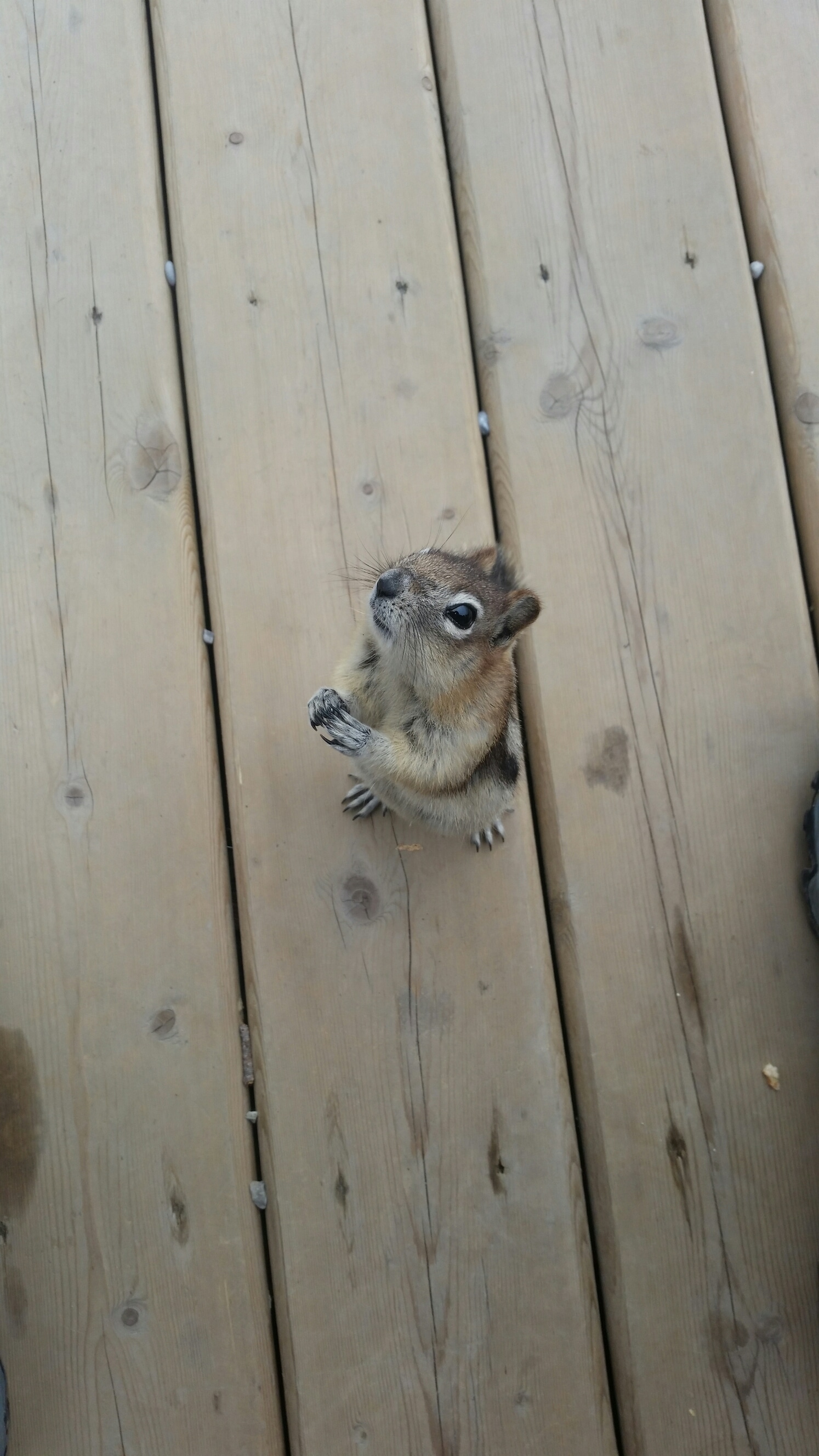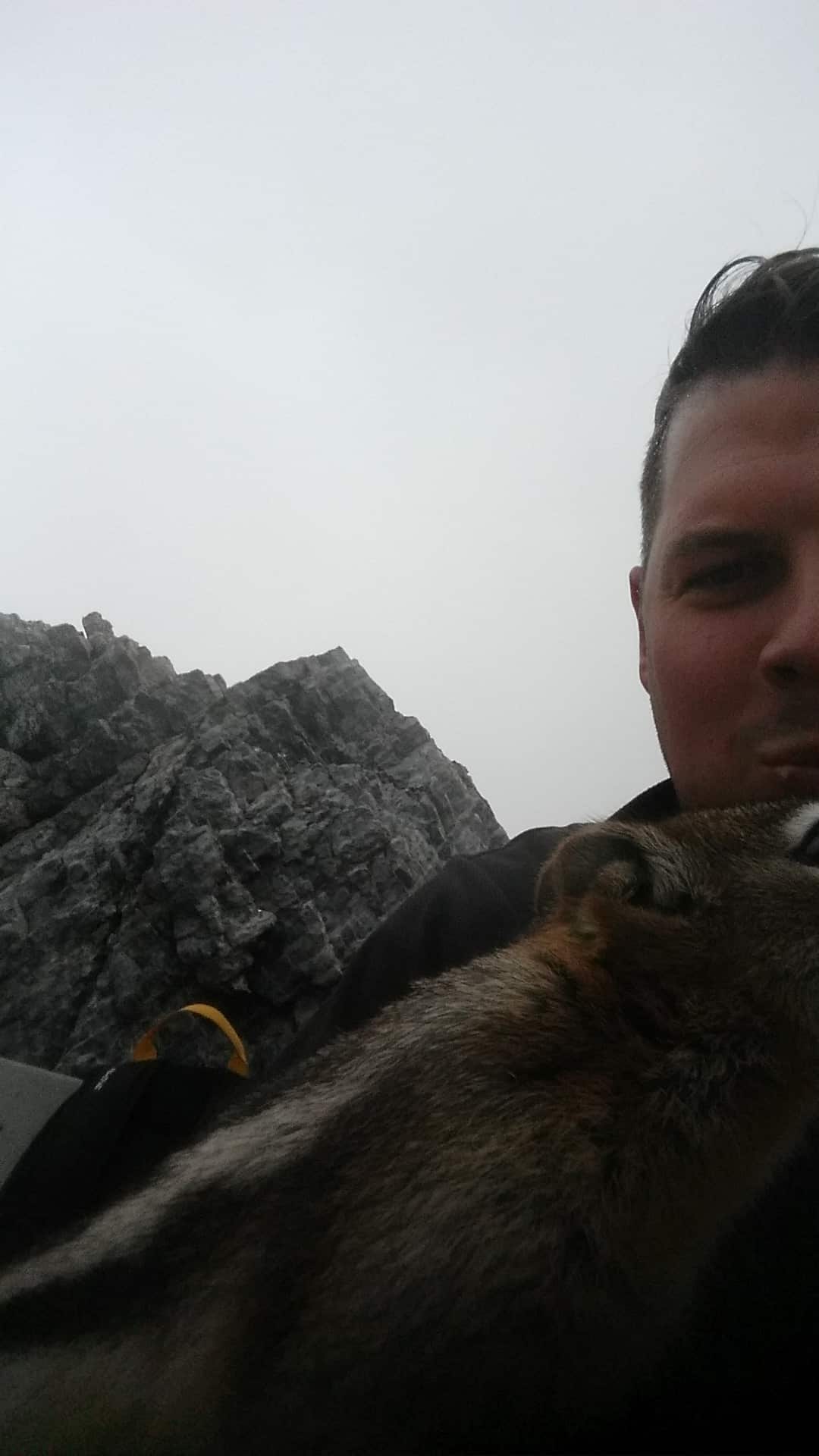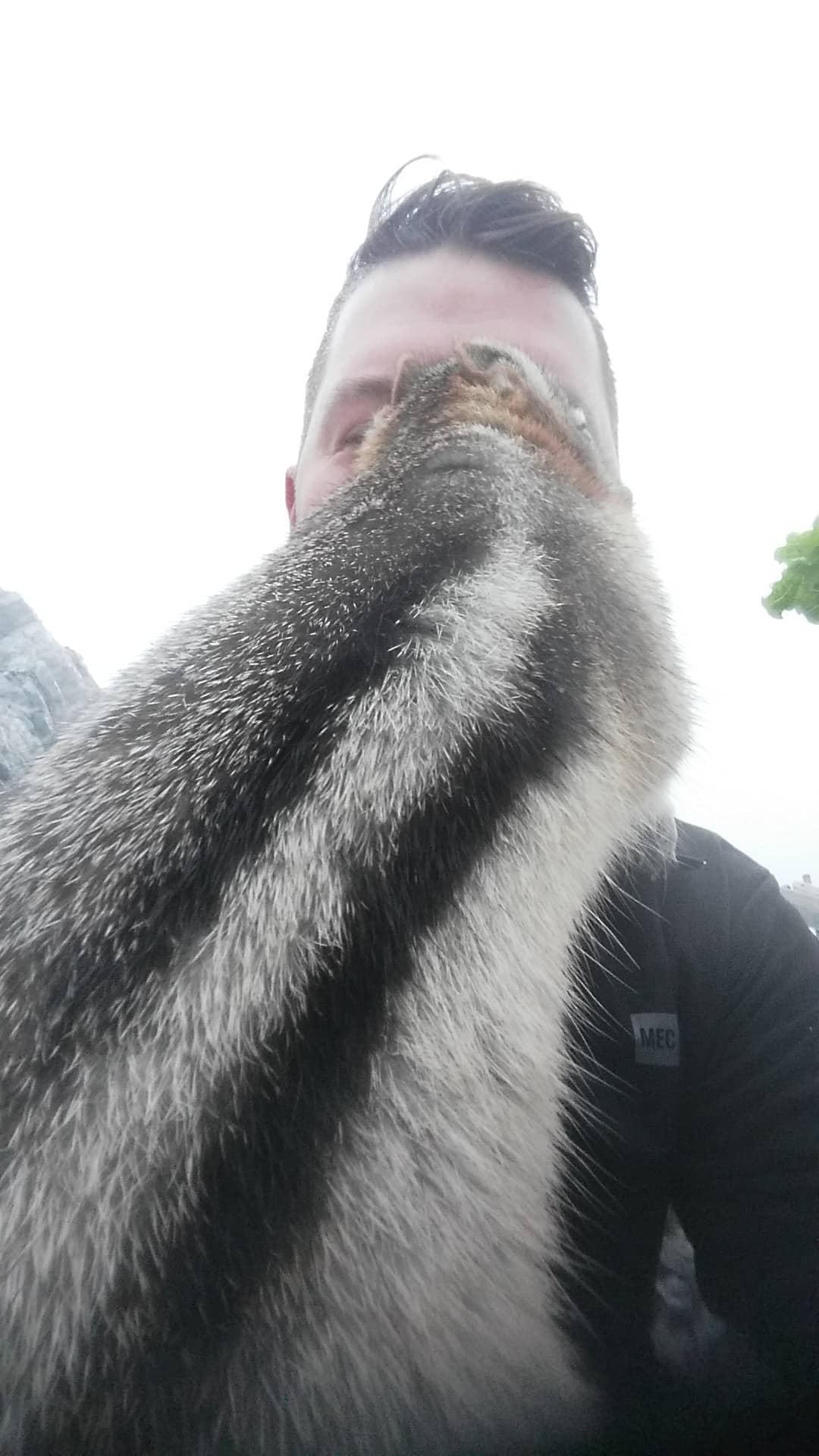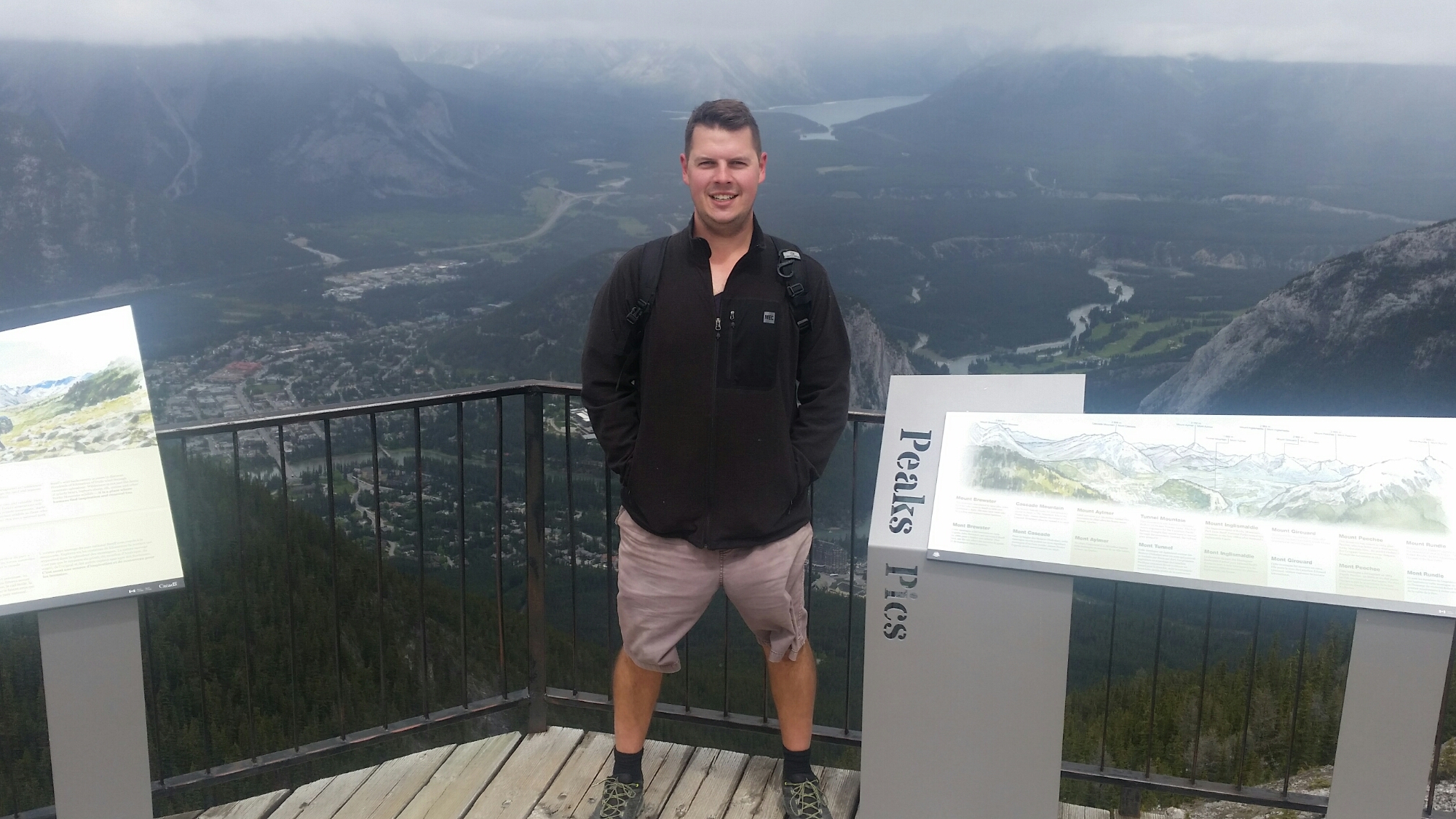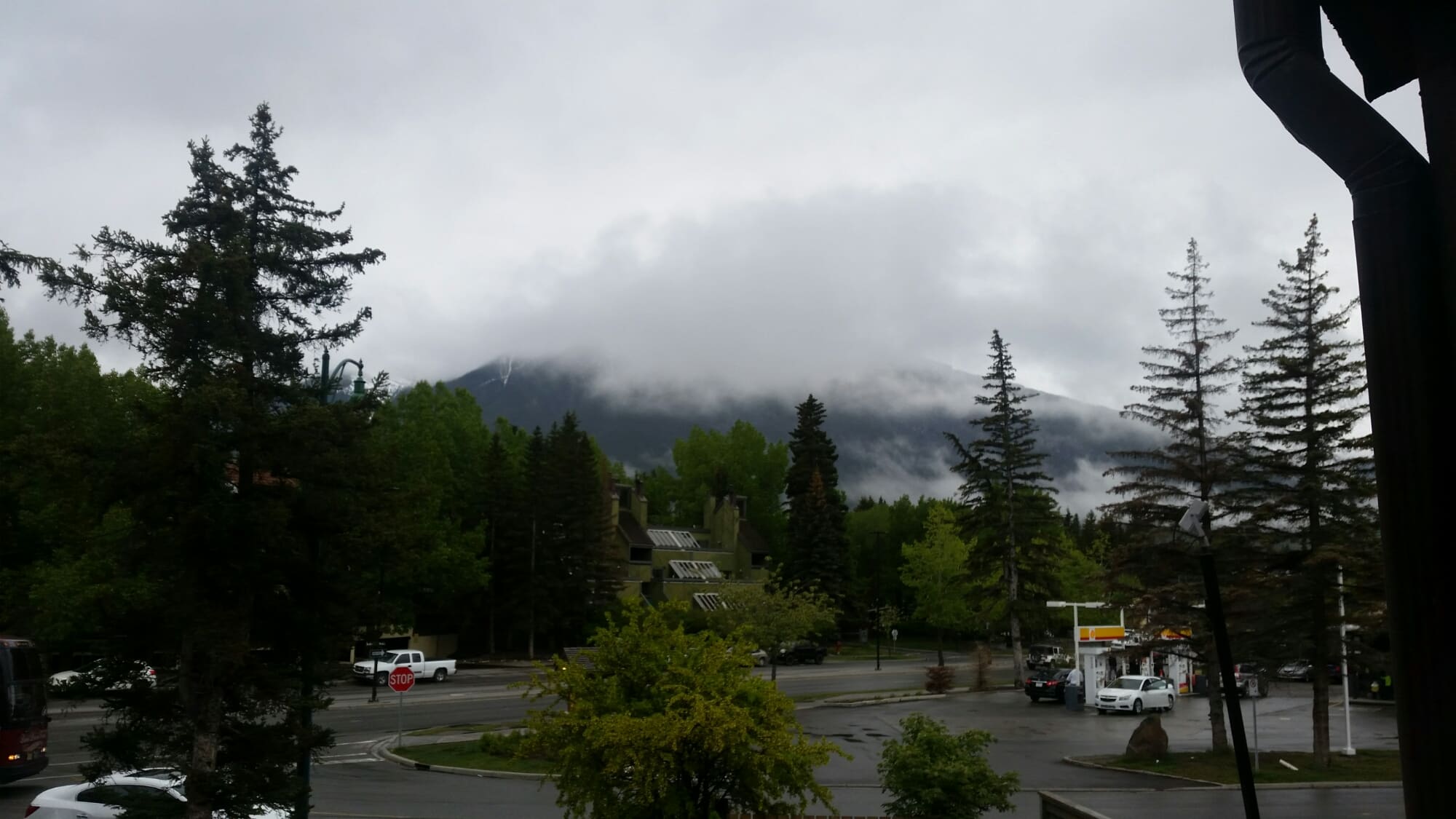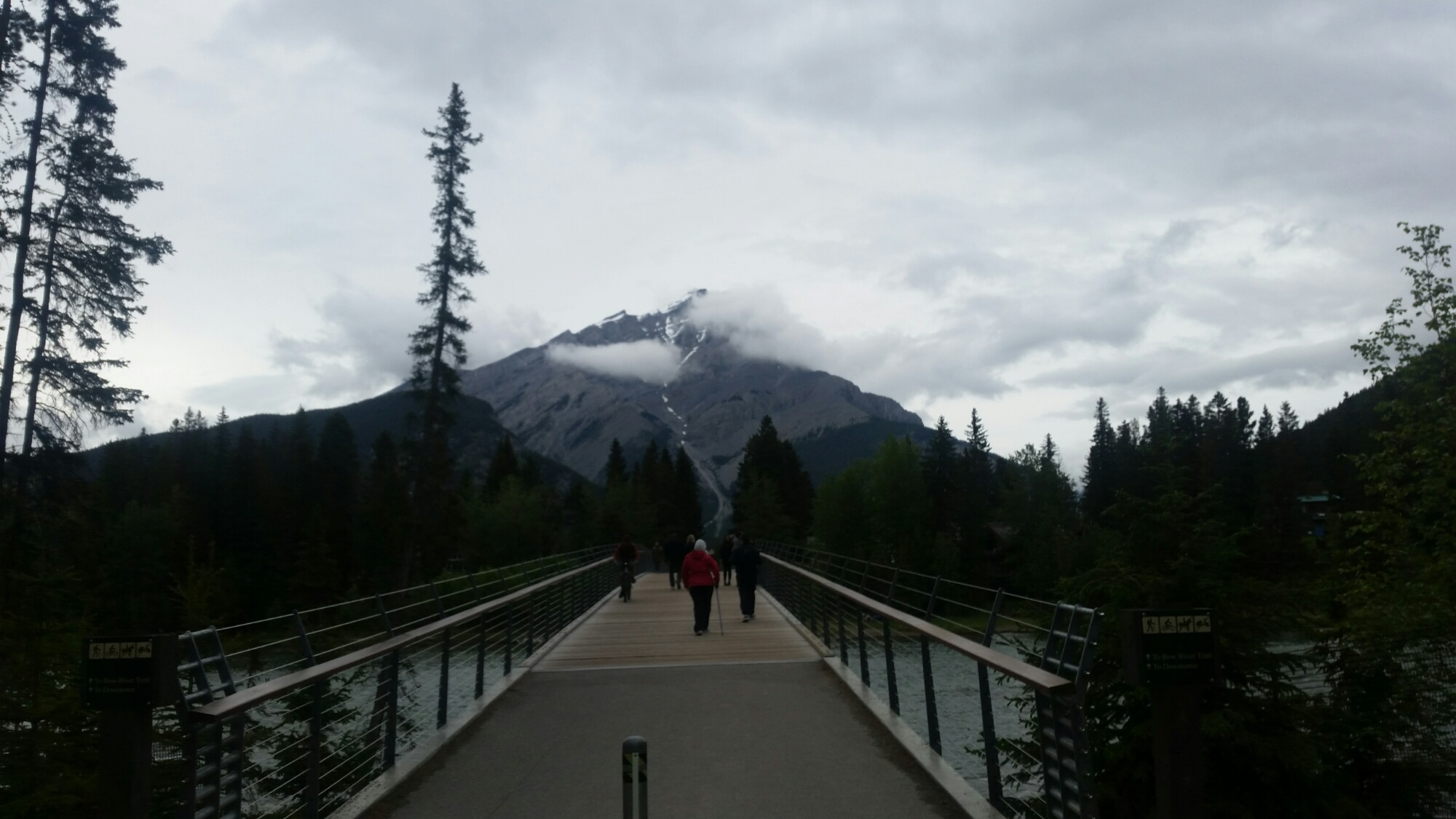 I met some locals on my nights out, had some great chats and watch the Playoffs. One local, who is from Australia, took me out on my last night in Banff to do a bit of a pub/club crawl which was great. He worked with all the places we visited so I felt like a VIP as we skipped the queues to get into the venues.
I would like to return to Banff if I can, once it is sunnier. The place looks amazing in the rain but the big Cascade Mountain was closed due to rain and snow, it was on my list of climbs.
Today I plan on hitchhiking my way west, either back to Lake Louise or further along to Field. I hope the weather picks up, there is so much I want to see.