I like to travel with minimal plans, sure this means I have to pay a little more than I would if I pre-booked everything but then I wouldn't have the freedom to adjust my trip on a whim. So I left Vancouver earlier than I thought and caught the ferry to Vancouver Island!
I had a fantastic stay with Mandi and Sean, not often you get to meet great people that you click with. I lugged my gear on the sky train and a few busses and made my way to Tsawwassen Ferry terminal. I boarded in good time and was off on a nice journey to Sidney where I planned to pick up a camper van. I was ripped off by a cab driver…in hindsight I should have walked to the shop but though it would have been to far…essentially I paid $20 for a cab driver to pretend to be lost and I could have made the distance in under 45mins.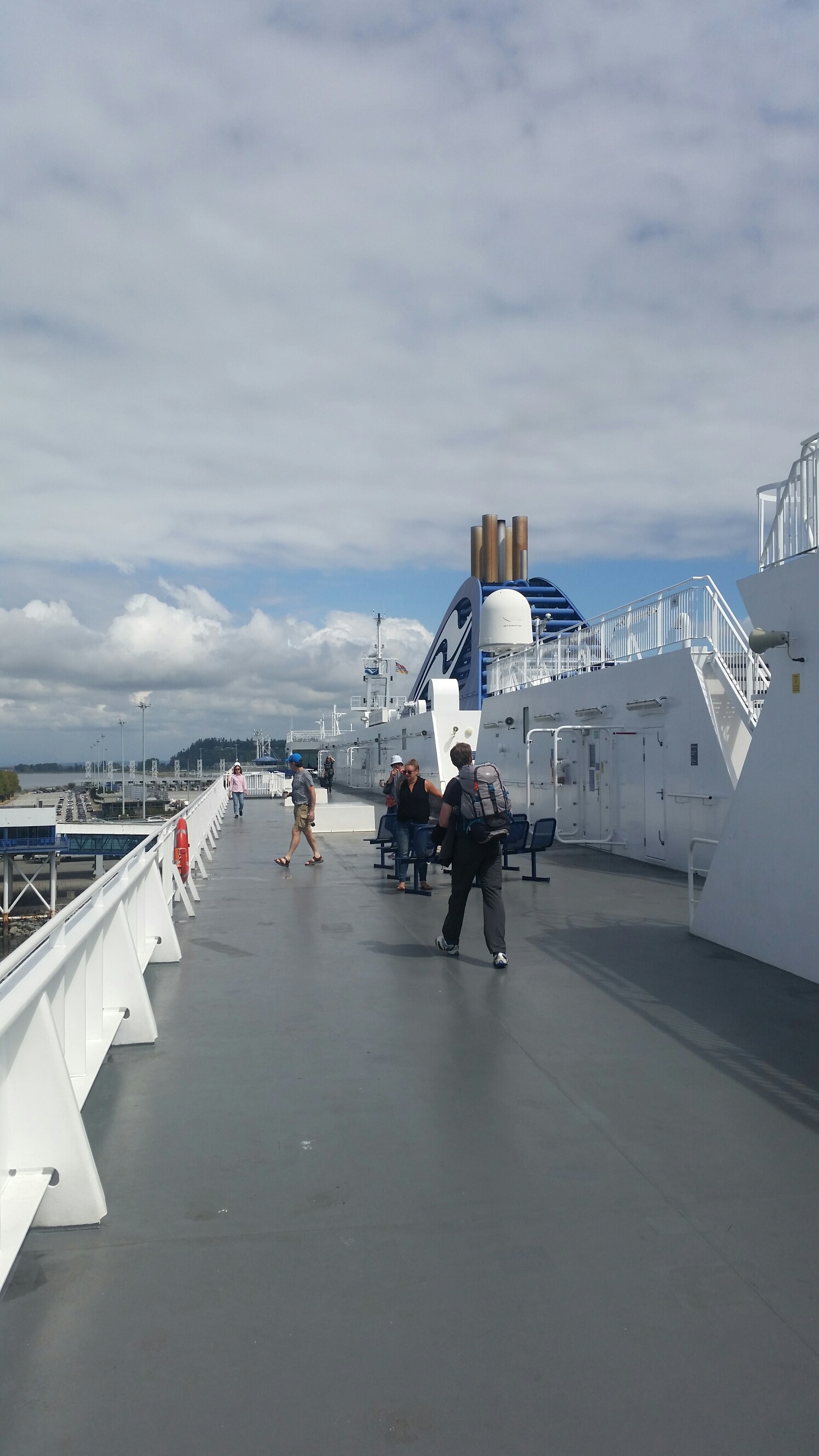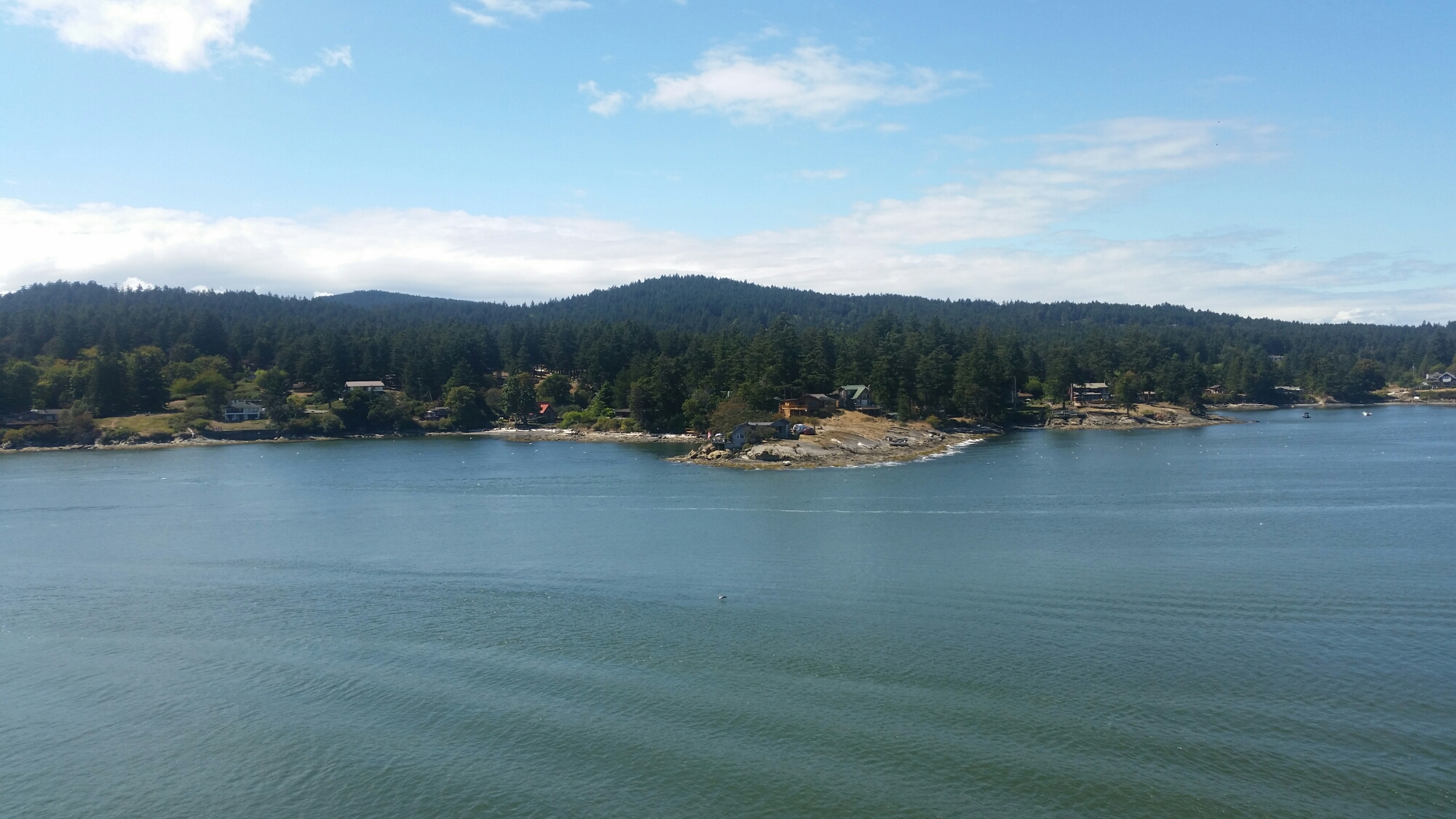 Stoaked with a good deal on the van I headed down to Victoria where my bar mate in Radium suggested I hit up his favorite place, Big Bad Johns. So I parked across the street and headed into one of Victoria's longstanding establishments. Decked out with a cowboy theme, the floor was lined with peanut shells that patrons expectedly drop on the floor, lingerie hung from anywhere it could and the servers all wore flannel. It was great!
I met a newlywed couple from England and share a few drinks and stories with them, this lead us into a discussion with a supposed Canadian war veteran. Not many things tick me off but this guy was hopping around the bar telling stories of his navy days and getting bought drinks. He came to chat with my English friends and I and we started swapping stories. It came undone when he mentioned he was a PO in the navy, we later asked what ship he was a Petty Officer on and he asked what a Petty Officer was…it unravelled from there that he hadn't served at all and was regurgitating stories he had heard from other veterans. He had already scored a few free beers and I wasn't pleased at the deception. Anyway, the night picked up when I met a couple from Alberta, I learned about a great spot in town for breakfast called Floyd's Diner, they also showed me their favorite shooter called a Bearpaw…it was good. I stumbled across the road to the van and fell asleep. Parking a bed next to a pub! Why hadn't I thought of this before? Genius!
The next morning I was woken by my alarm which read "Floyd's at 9.30". Not remembering setting the alarm I wondered what it was about. Having time I went to a gym for a quick workout and shower, first time visitors got in for free, bonus. I then found Floyd's Diner on Google and went to have some breakfast. I walked in and asked for a table for one just before a huge voice called over the crowded restaurant "Hey Nick! You made it!". The guy from the night before! Memory flooding back to me I headed with him to a table where his partner and his brother and partner were seated. The big reason for coming to Floyd's was the breakfast meal called a Mahoney. This meal once ordered is whatever the chef feels like making you, you can only request breakfast or lunch. After the monstrous meal is finished you can pay the menu price, $16, or gamble double or nothing. Free meal or pay $32. Of the four of us who ordered three walked away with a free breakfast, myself being one. Score!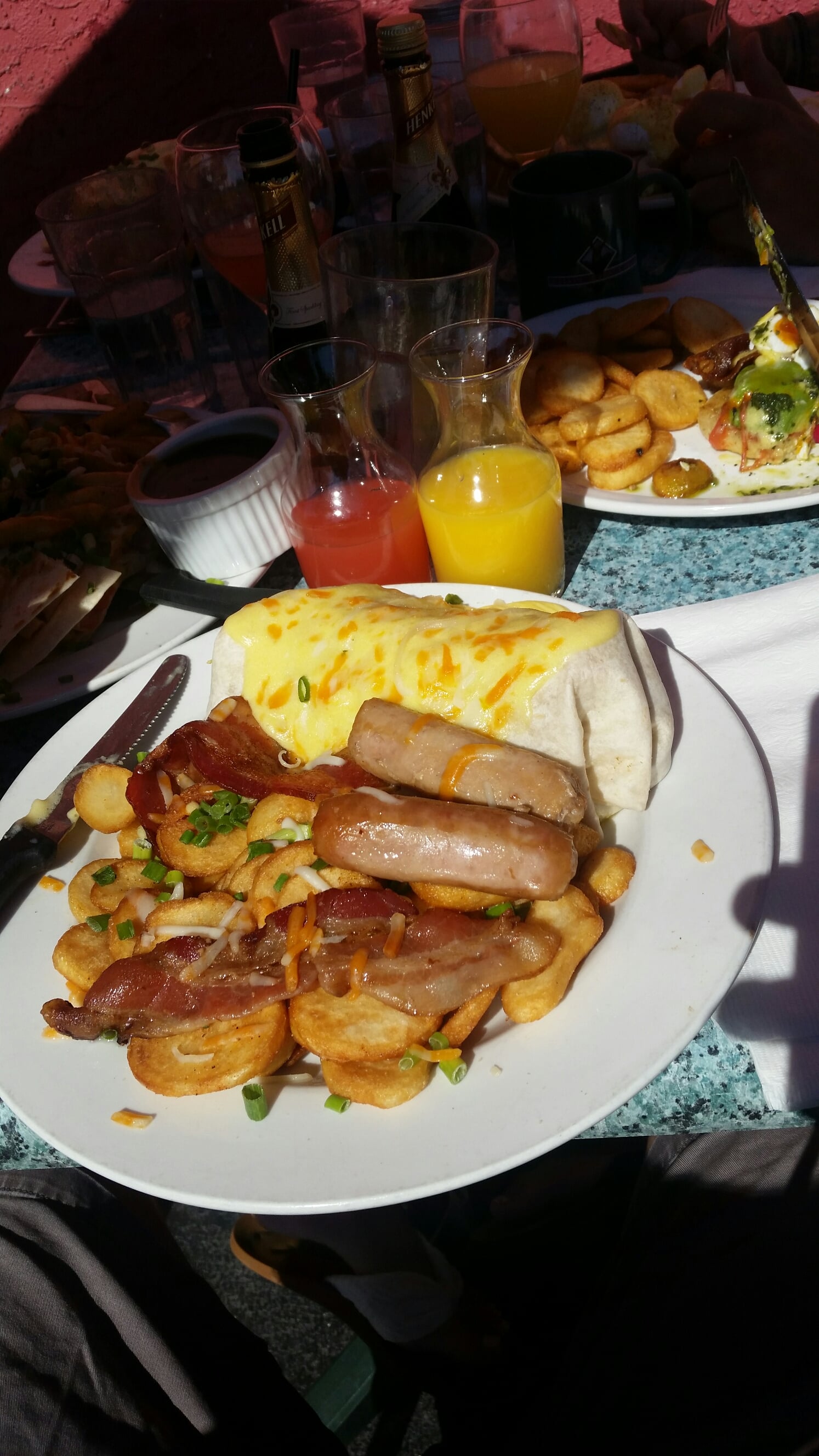 I said goodbye to my random bar friends and headed off to a small town called Sooke. I was meeting up with Linda, a barfly I met in Radium who had just returned to the island a week before I arrived. She took me out to the local sights and then had a beer in the pub and I drove off to Jordan River where I parked for the night, beer with the sunset and falling asleep listening to the waves.