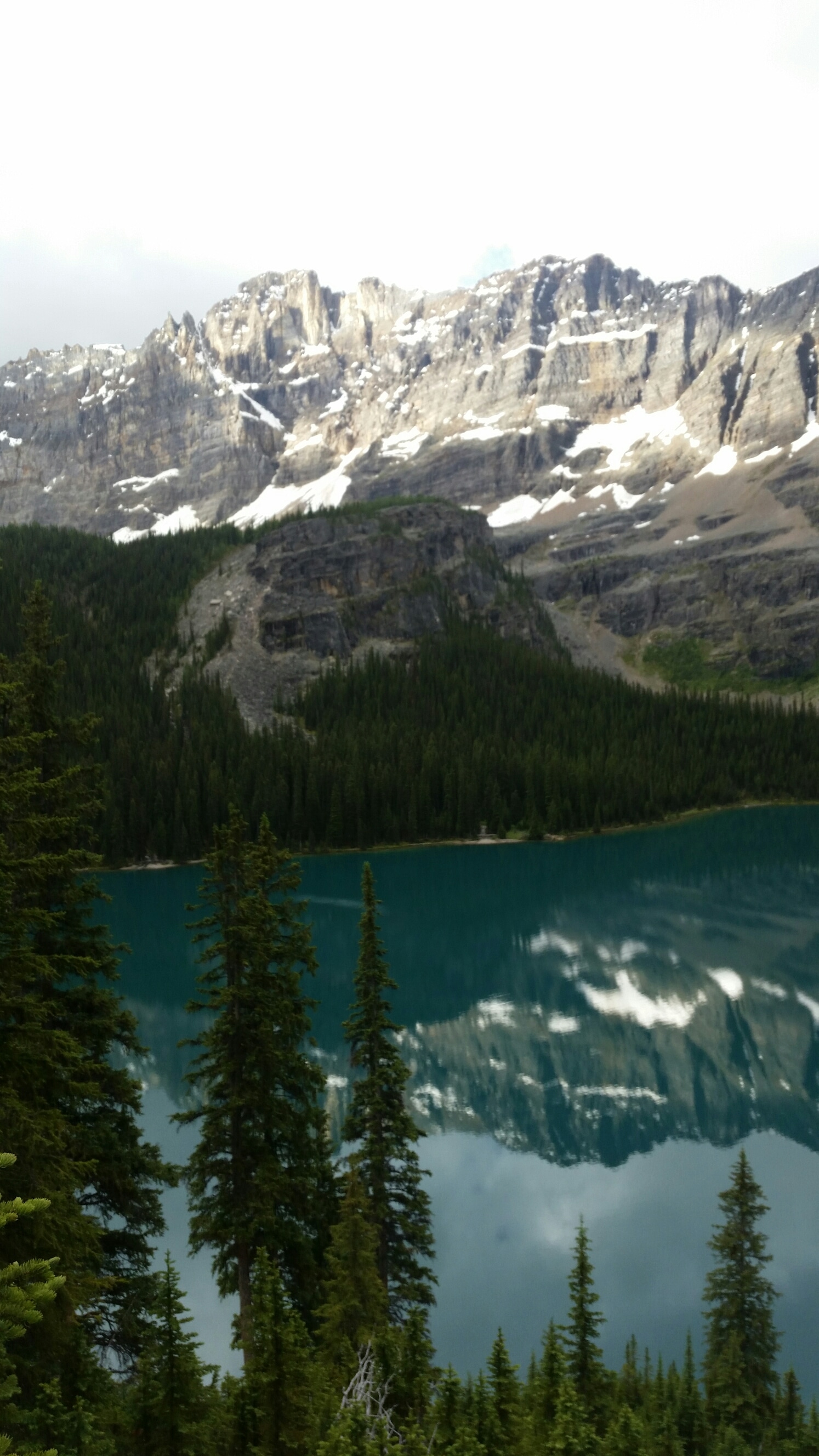 I use a lot of adjectives to describe my travels, words like amazing or stunning, and I do mean all these descriptions so I find it hard to put into words the elation I felt the past week. When planning to come to Canada the driving force was spending time hiking in the Rockies, and whilst I have been blessed with multiple opportunities to see some truly beautiful parts of the region I had a goal to spend some days away in the back country with my tent. On Monday I got that opportunity, with great thanks to Karin, Angelika, Irma and Ivo, a wonderful and giving family who allowed me to take 4 days with their truck up to the Yoho National Park. Equipped with my backpack and some cool wheels I headed off on my long anticipated journey into the Canadian wilderness.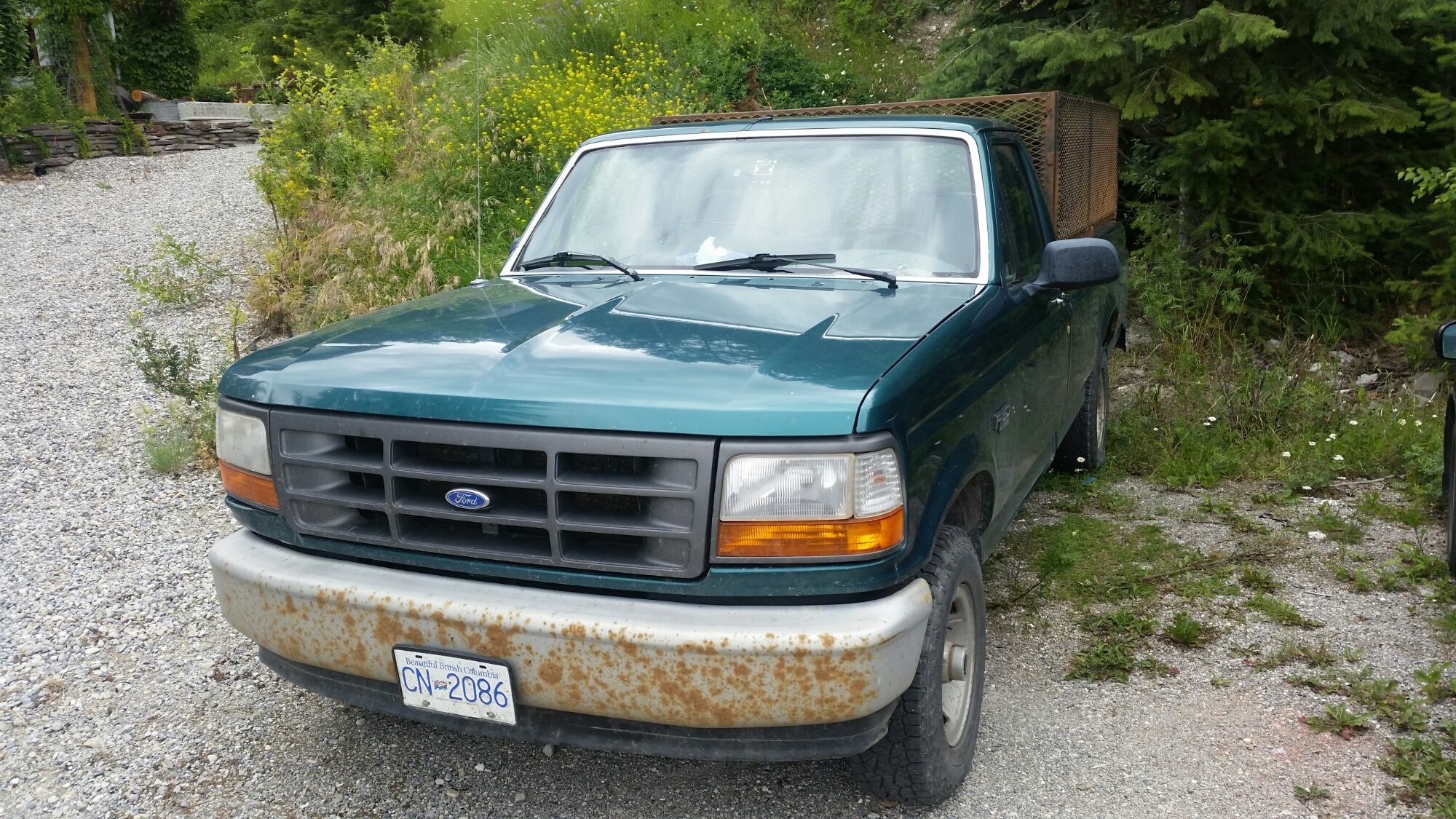 The truck with all the character needed for fun journey.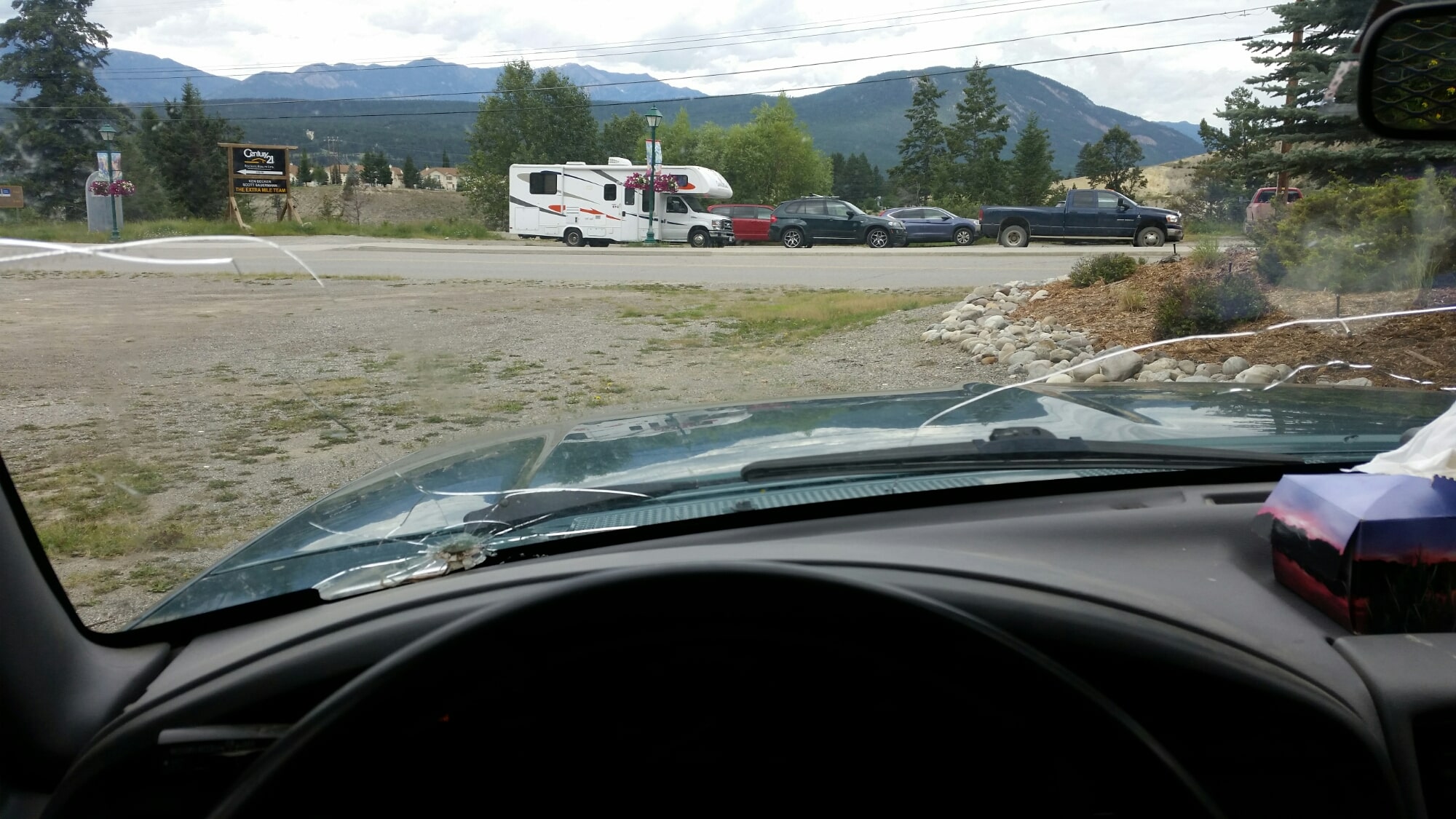 All set! Forecast said rain said rain all week but who cares.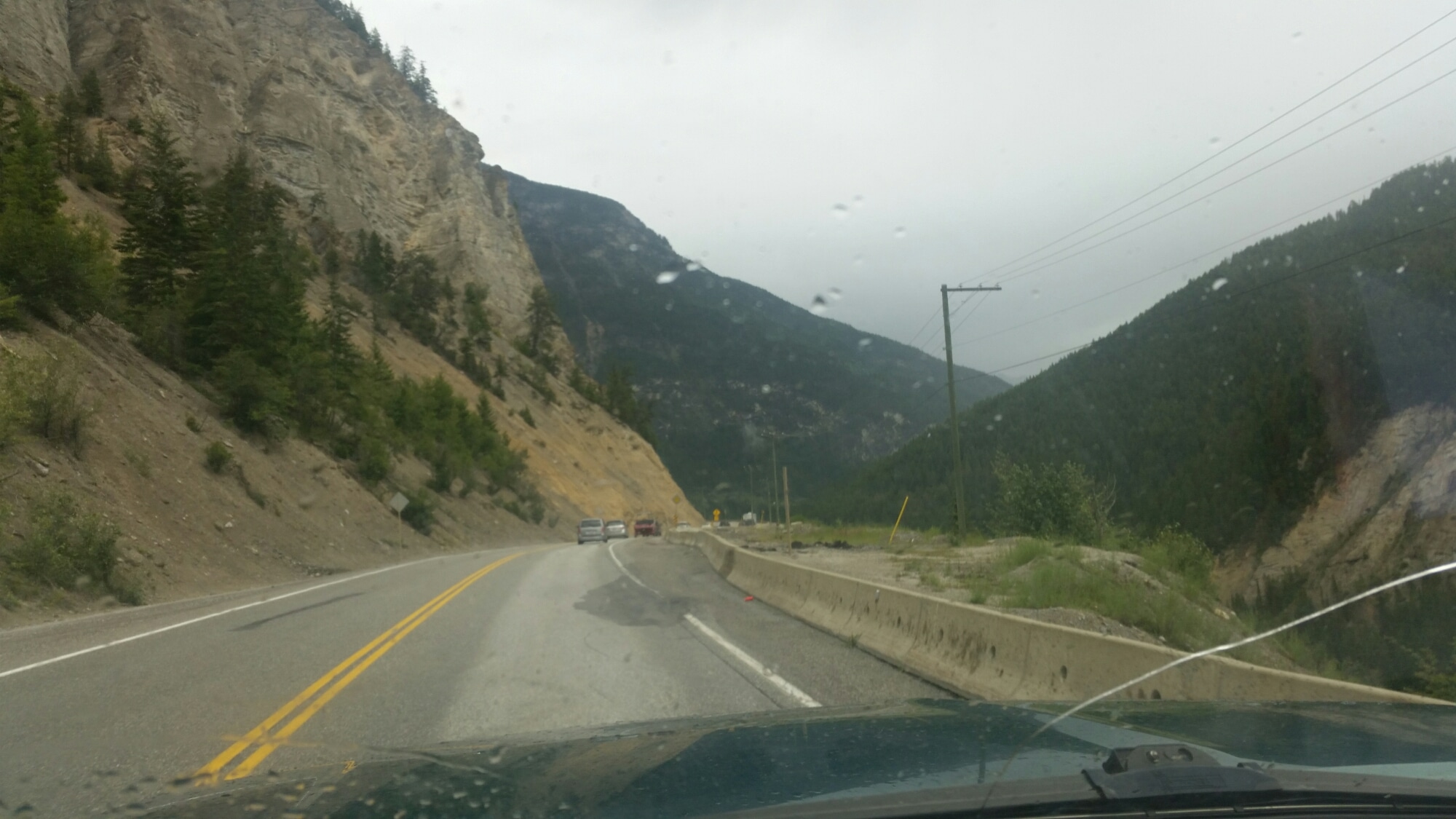 A 90min drive to Field.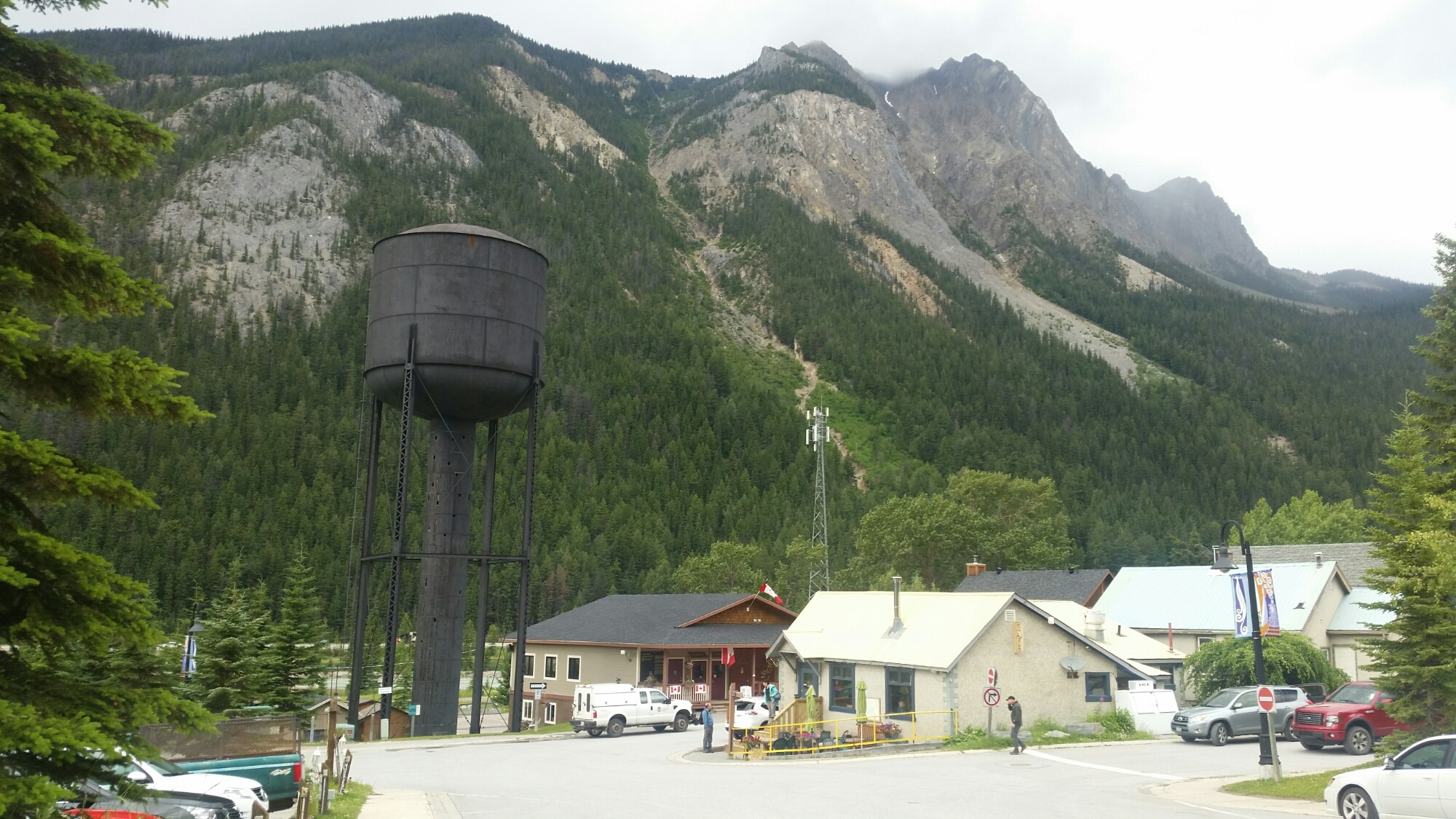 The very small village of Field and the iconic water tower. Here I organised my camping passes and paid the Park fees. I then headed off to Takkakaw Falls where I could park the truck and head to my first campground.
I arrived and walked my gear a few hundred meters to the first campground, a very well maintained and busy site it was in perfect sight and sound of the powerful falls.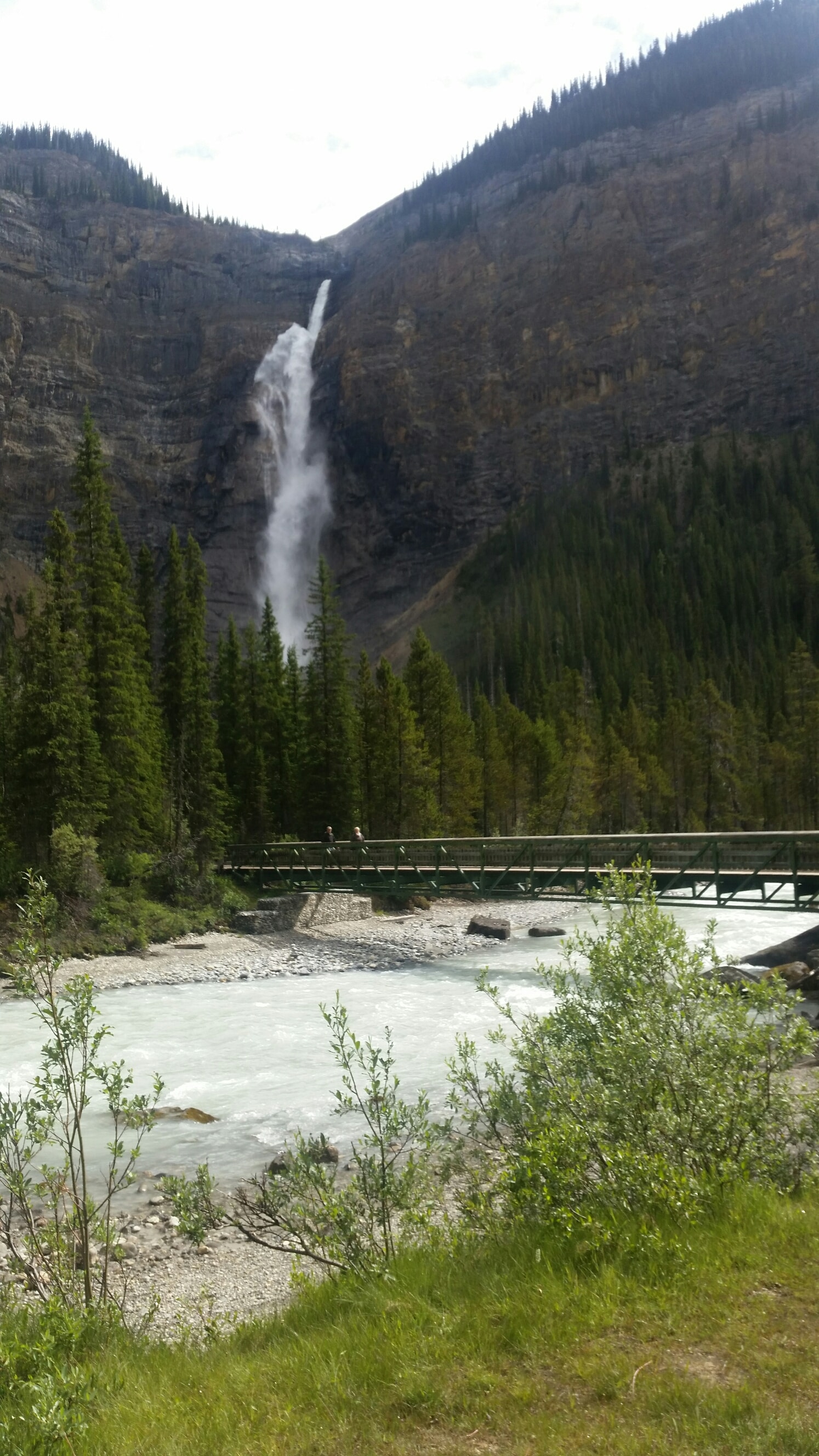 I pitched on a designated pad and went to an old hut with a communal wood stove to have a few beers I brought along. Inside I met lots of other campers, some just staying at the falls, others returning from time in the park and a few about to start like me. Having struck up conversation with some Colombia Valley locals I was interrupted by a couple from across the other side of the hut. "Oi Mate! Where 'bouts you from?". Hearing the Aussie accent I knew he wanted to know where in Australia which I responded "Brizzy" drawing confused looks from most of the others in the room. From then I was introduced to John and Desiree from Esperance WA. After some more chatting and finishing of my fast warming beers the hut emptied as we all went to bed before the rain picked up.
The next morning I packed up a very soggy tent and gear to move into the hut and dry it all off, an idea quickly copied and before 8am the hut was turned into a dry room for everyone's gear. I struck up conversation with John and Desiree again asking them what their plan was for the park and as it turns out they had organised to do the Iceline Trail to Little Yoho Valley the same as I had planned, so we became hiking partners. We geared up an headed off for the steep climb up to the Glacier.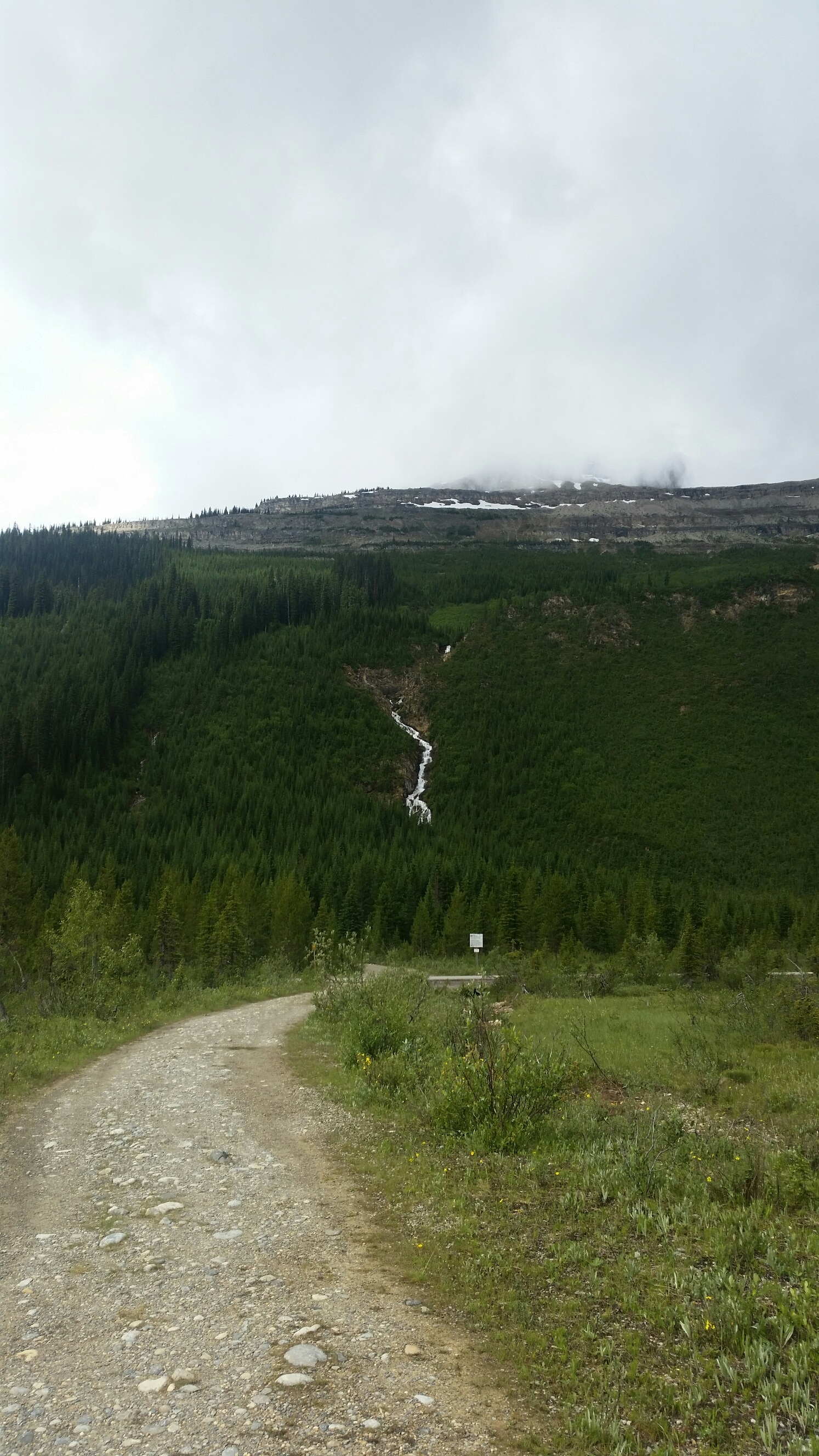 The Glacier is up there somewhere…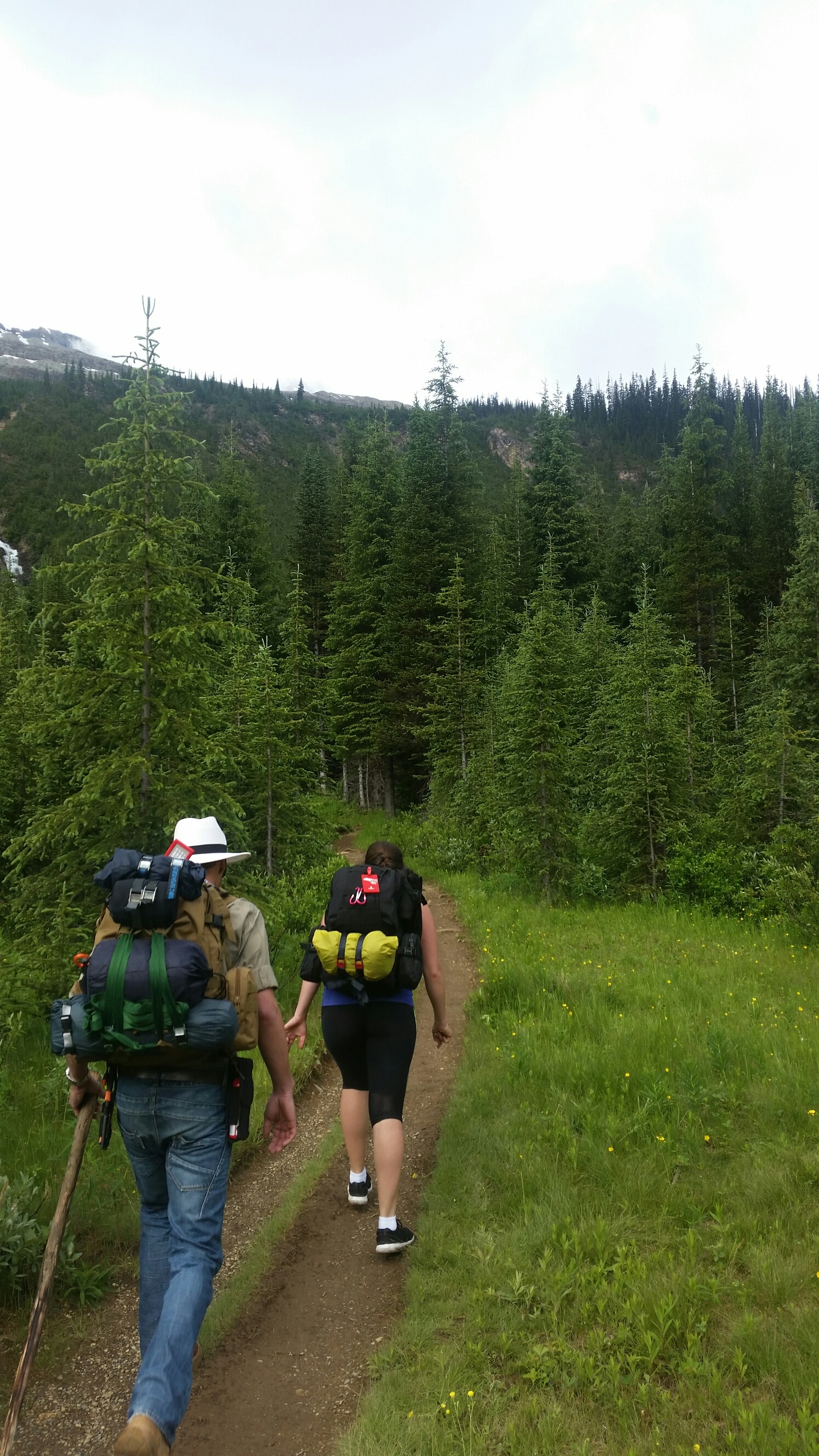 Off we go. Poor John and Desiree only packed summer gear, I ended up loaning them my thermals and gloves.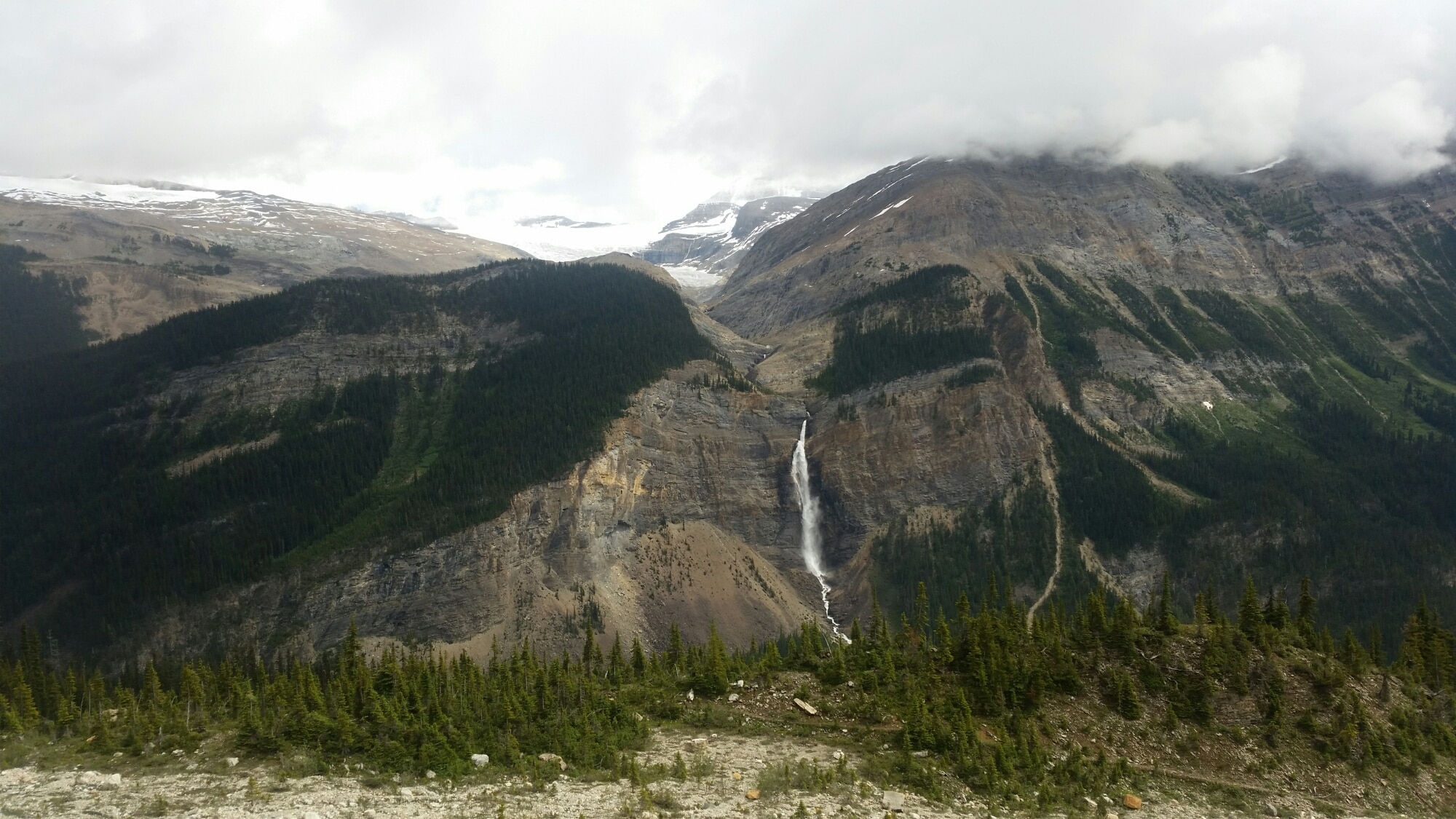 Getting higher…you can see the Glacier that feeds the Takkakaw Falls.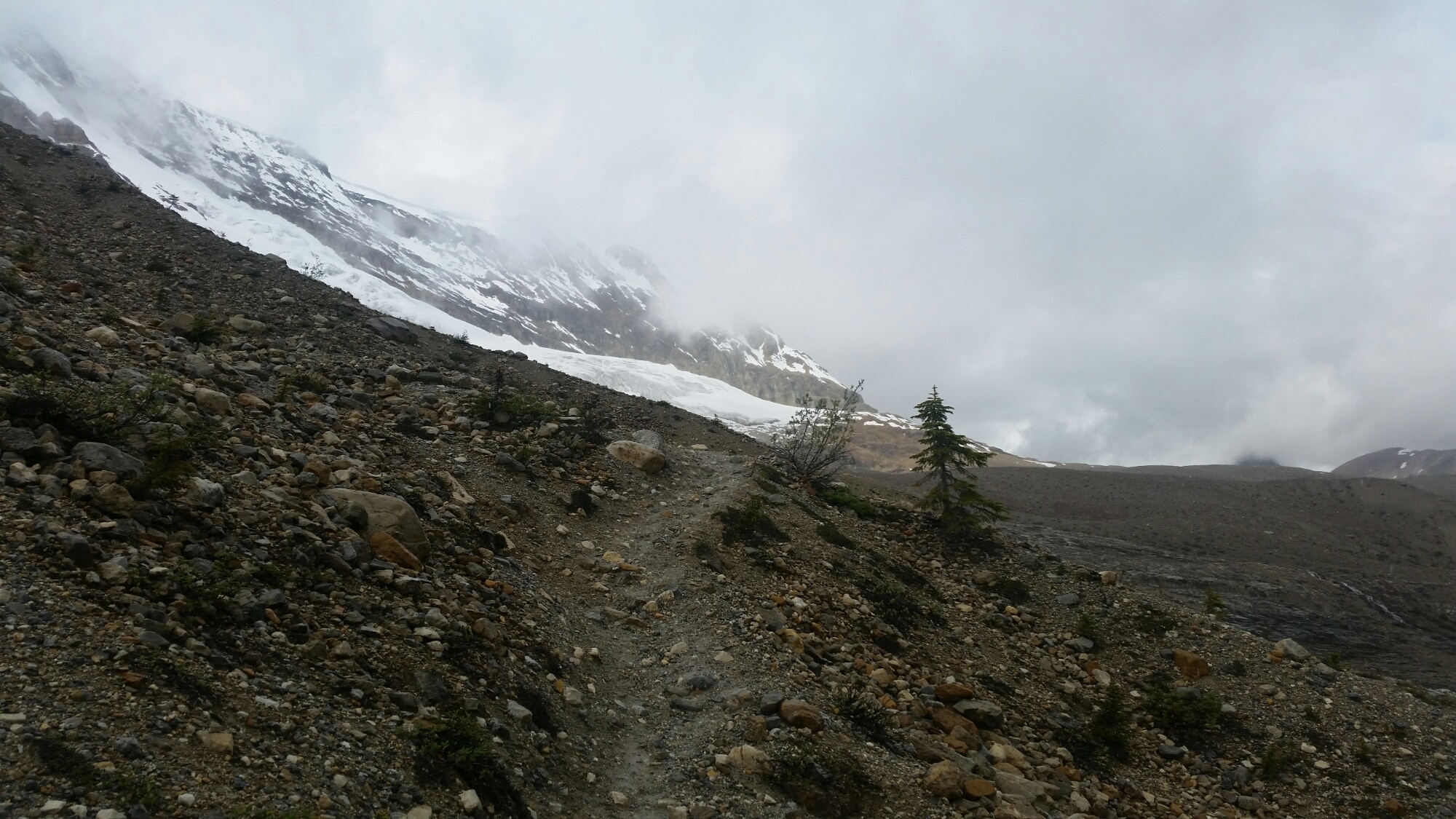 Getting there, temperature dropping fast.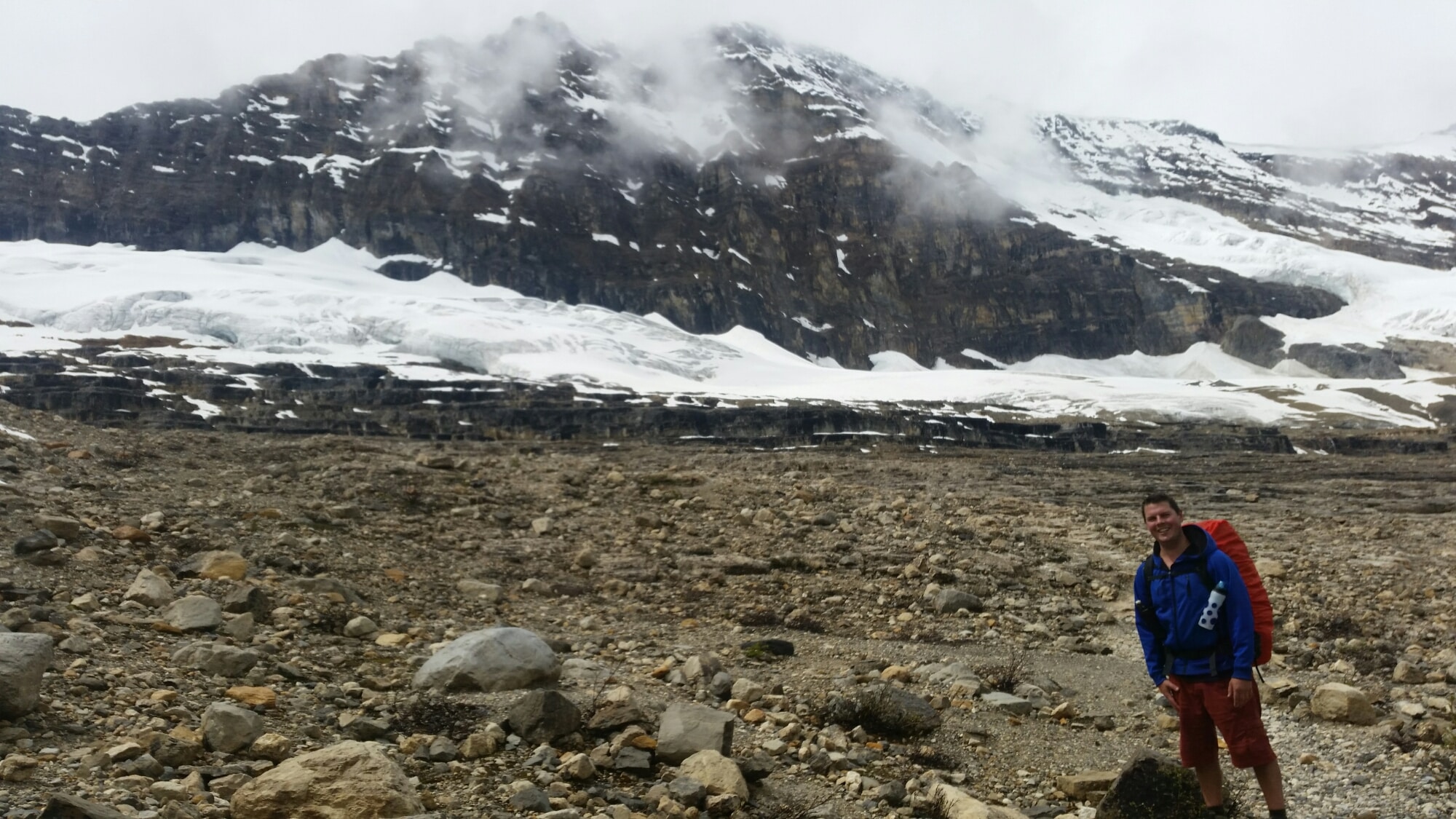 Made it up to the Iceline, very cool formations.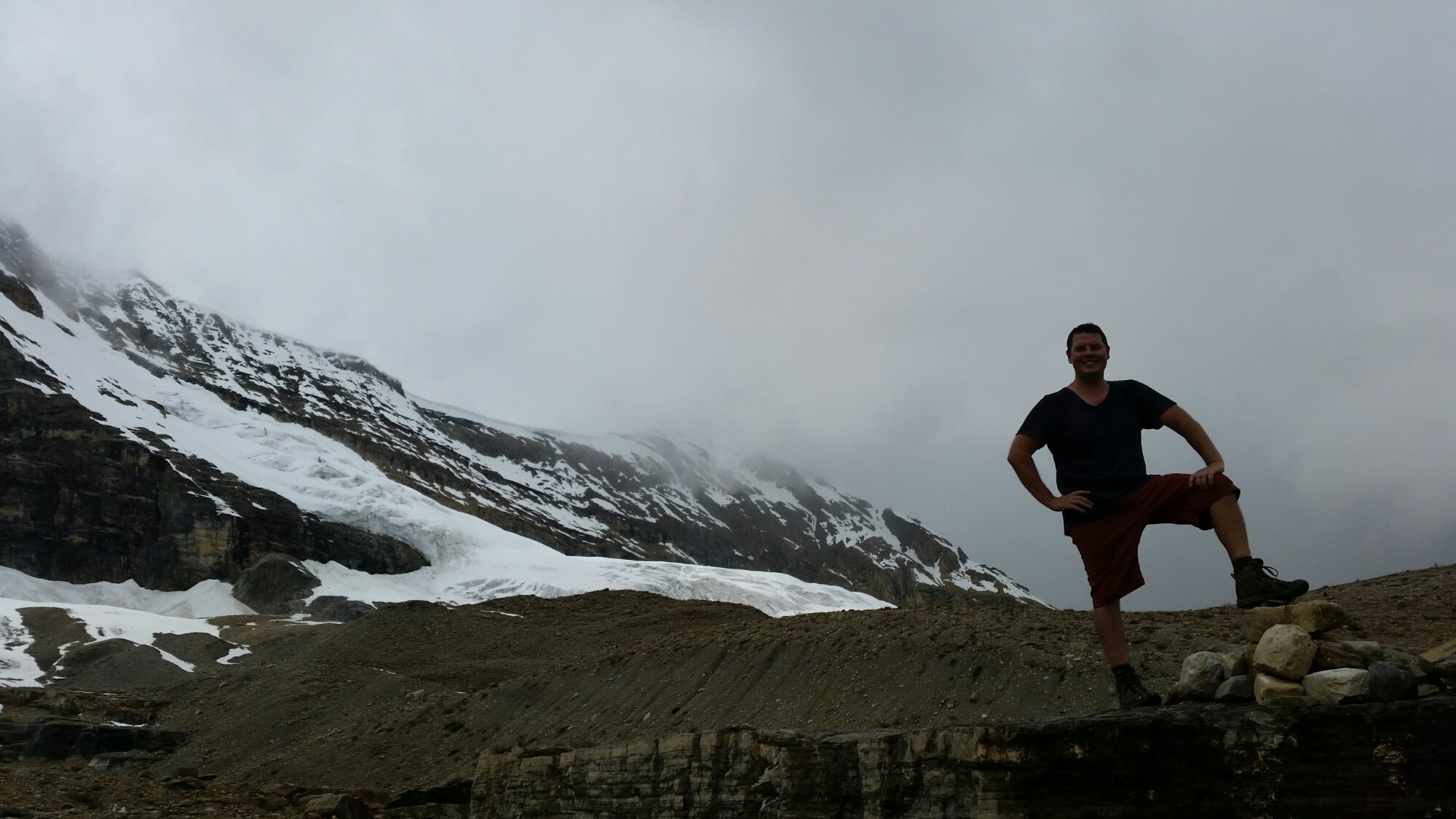 Need to have my shorts and t-shirt pose!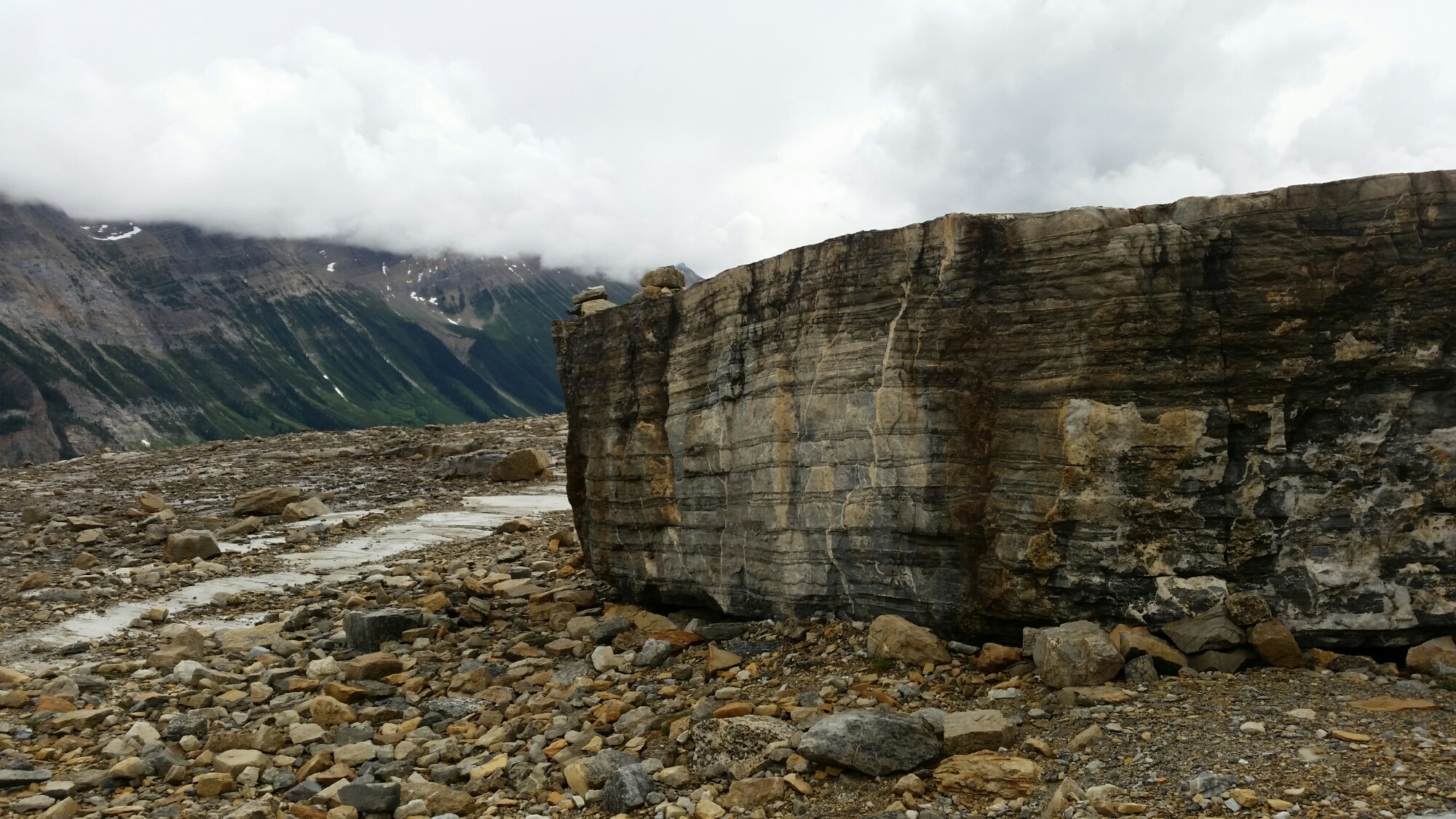 This huge slab… just on it's own in the rock field. I wonder how it got there.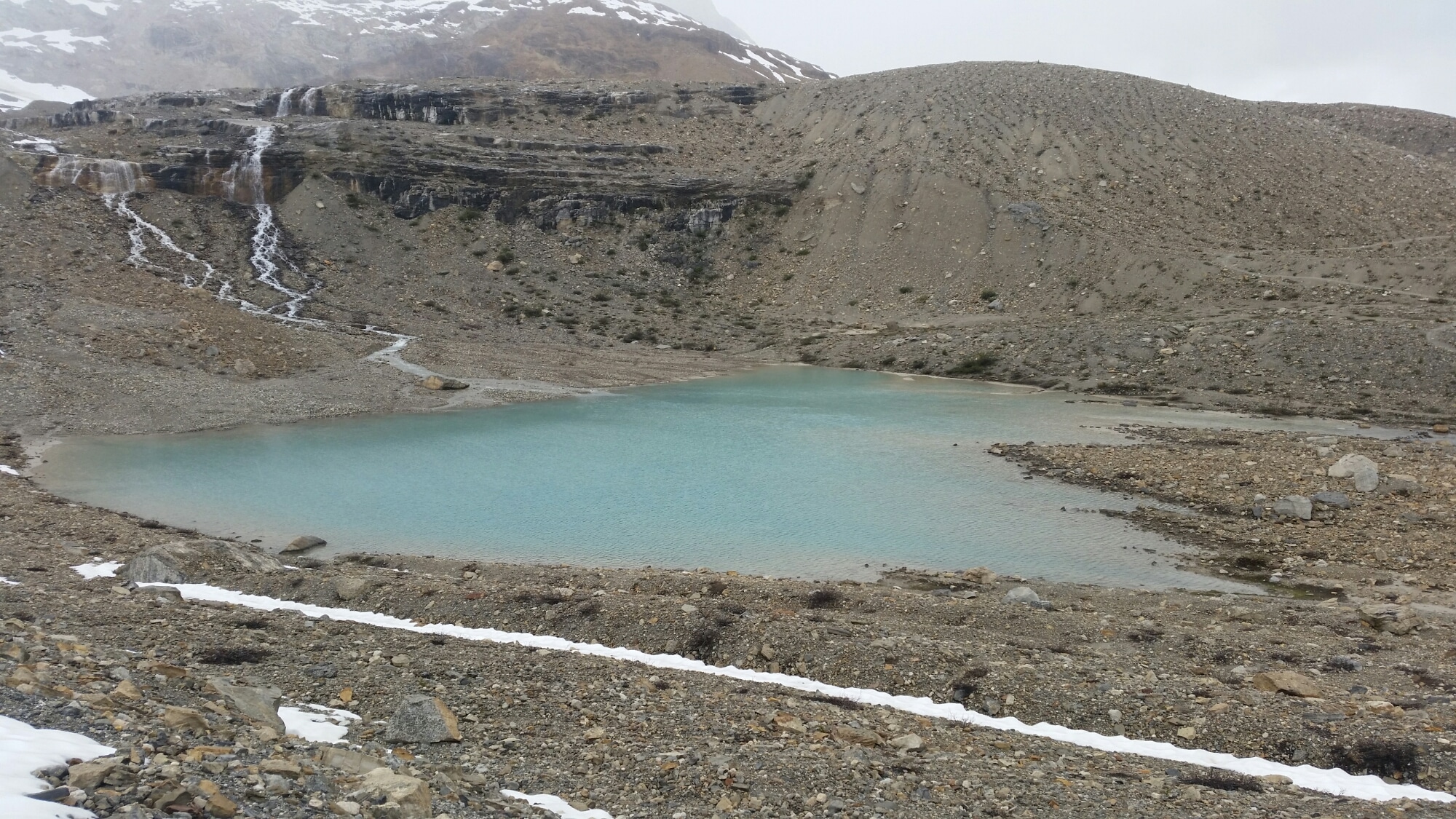 Crystal clean Glacier water.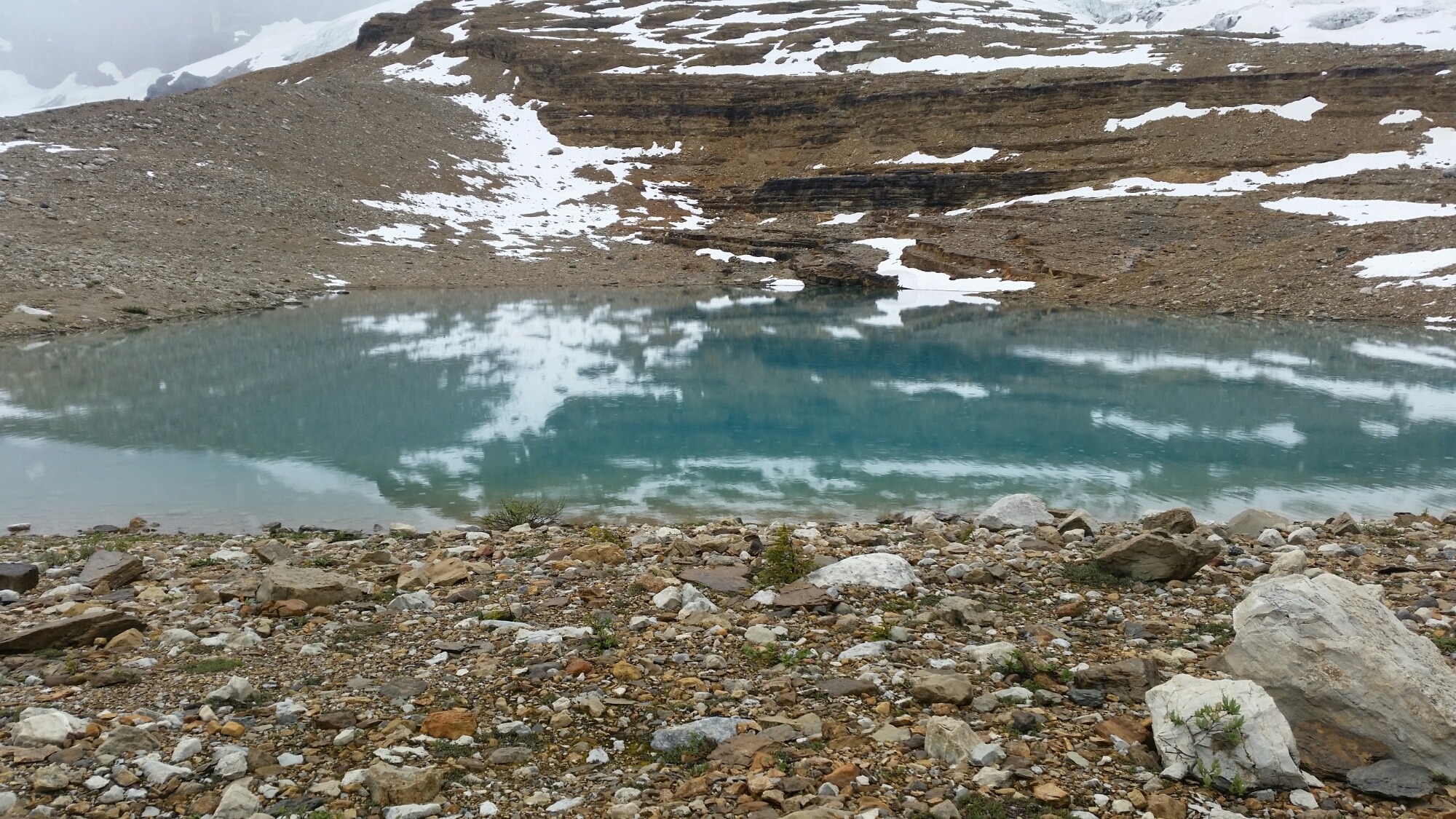 Mirror fresh.
Hard going, my knee is giving me no trouble…but my legs are aching with the rocky terrain.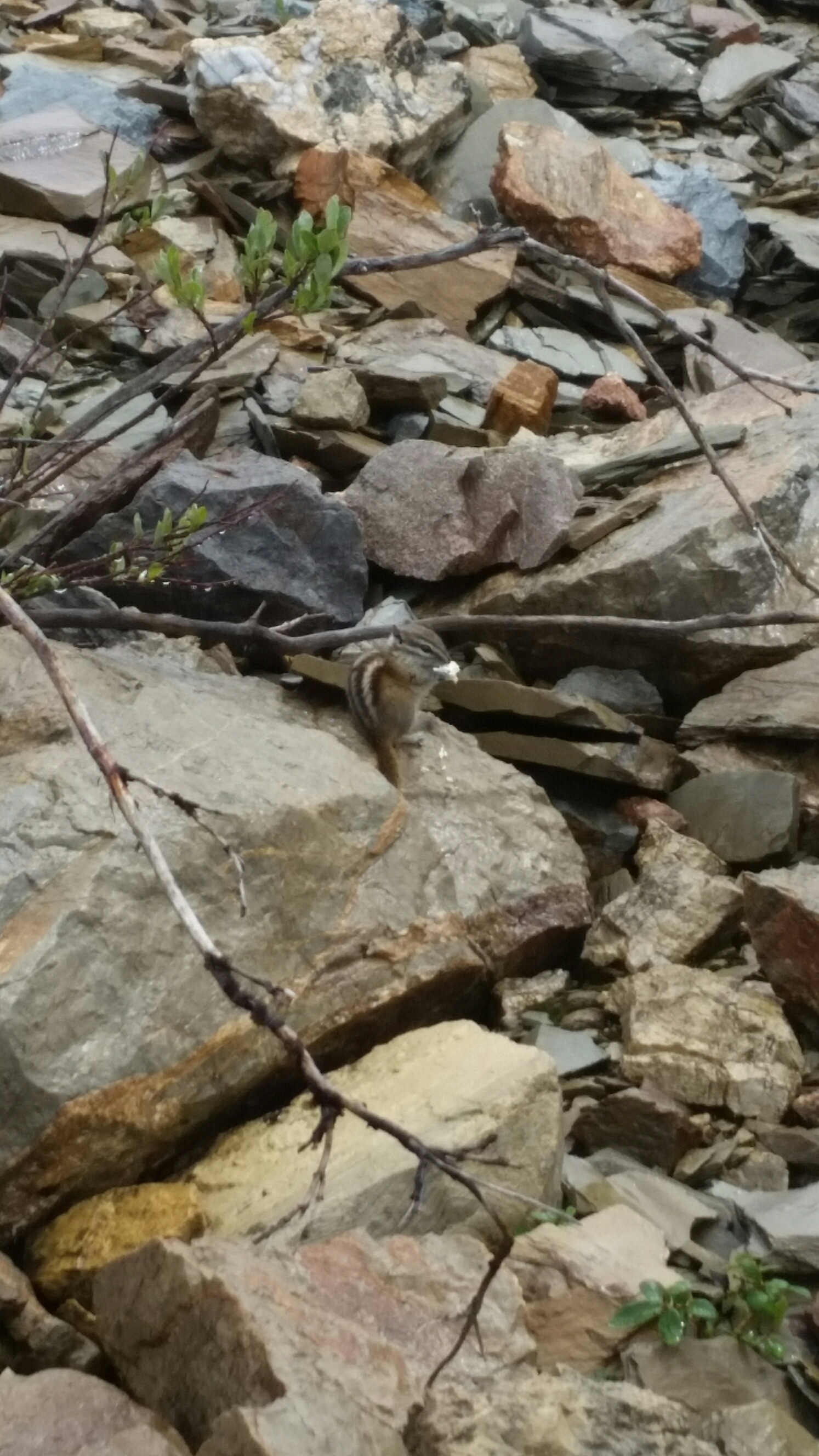 This little fella and his popcorn.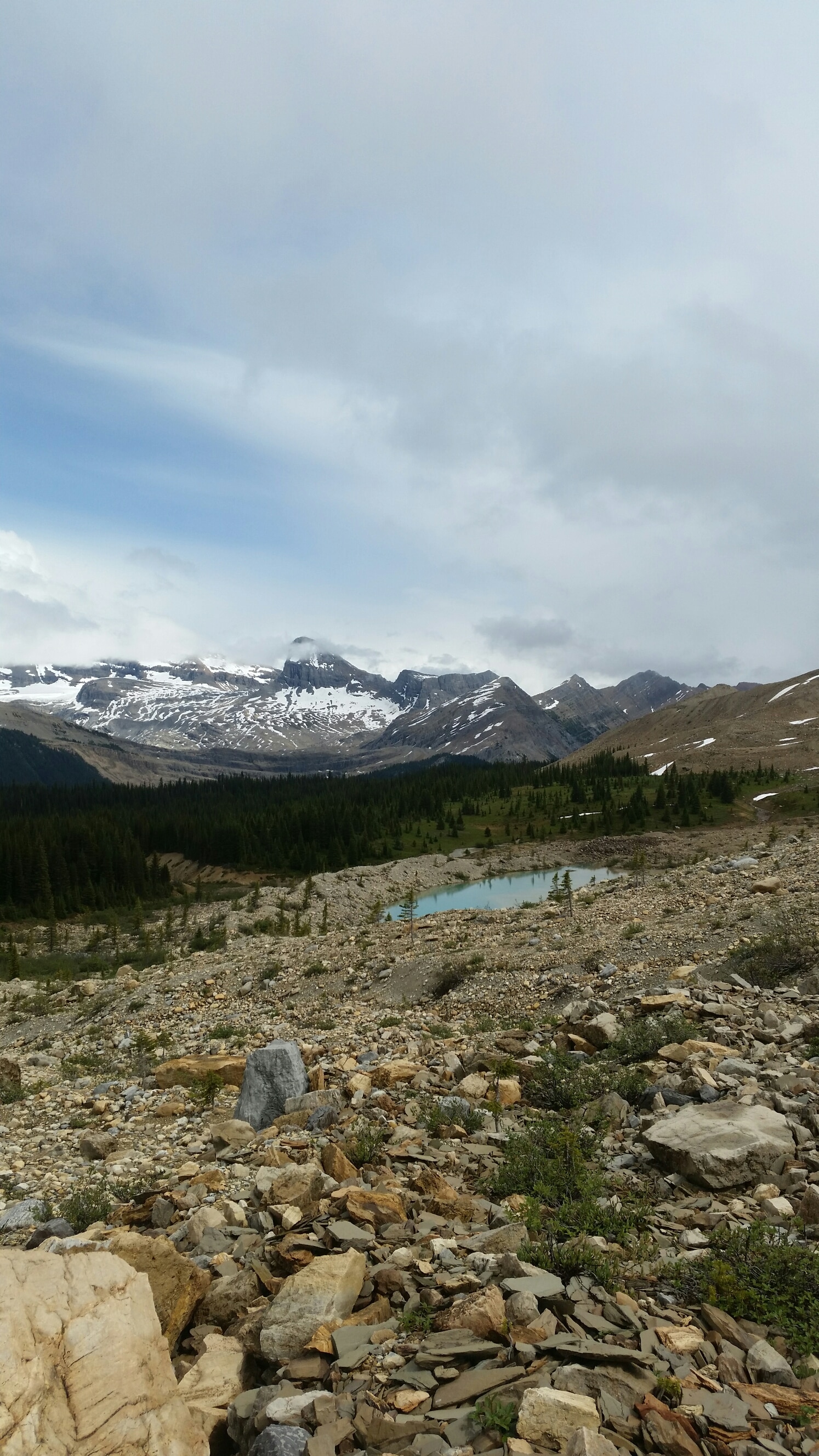 Through the rain there was patches of blue sky.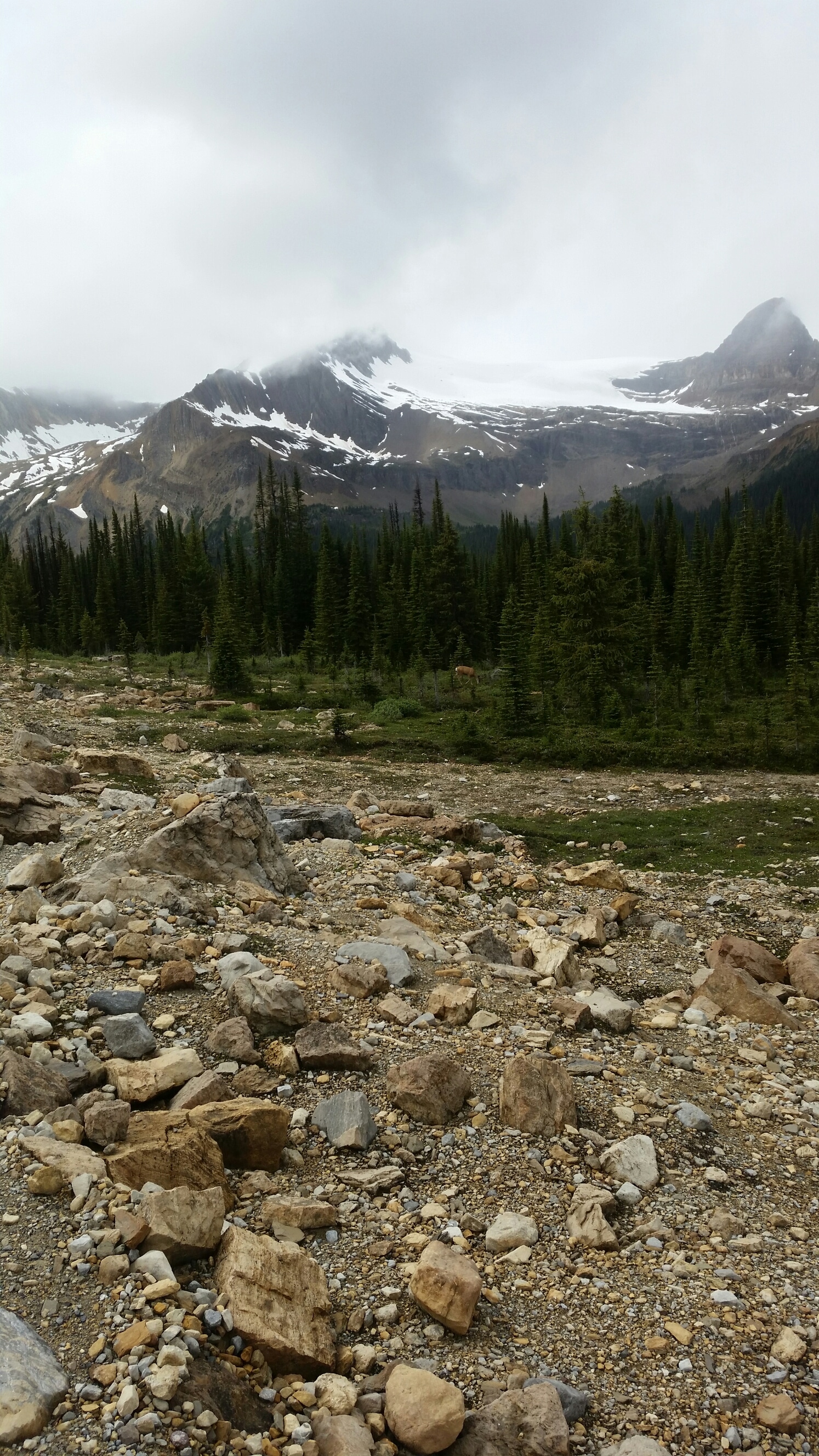 Could it finally be a bear??!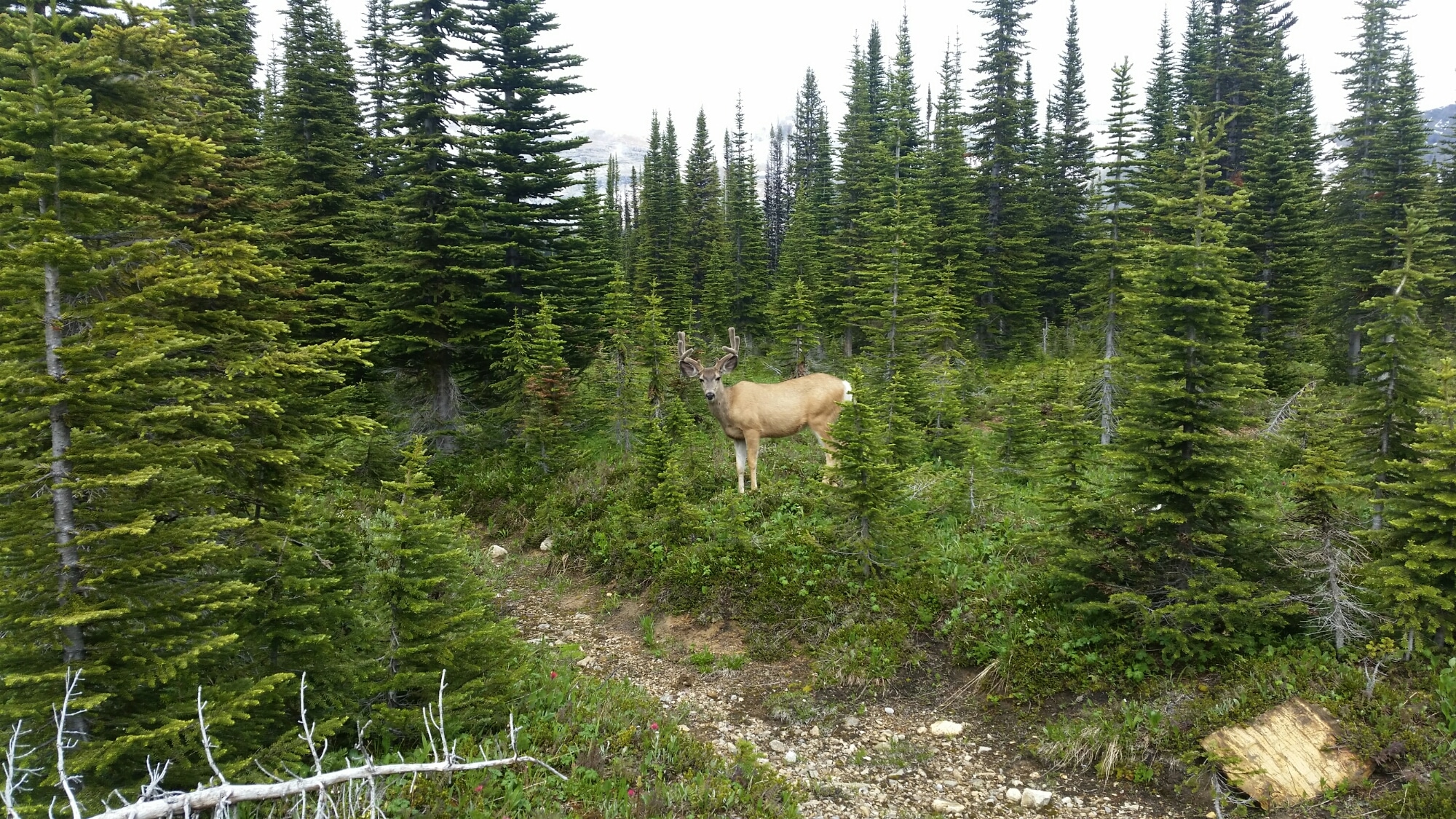 No, just a majestic Elk.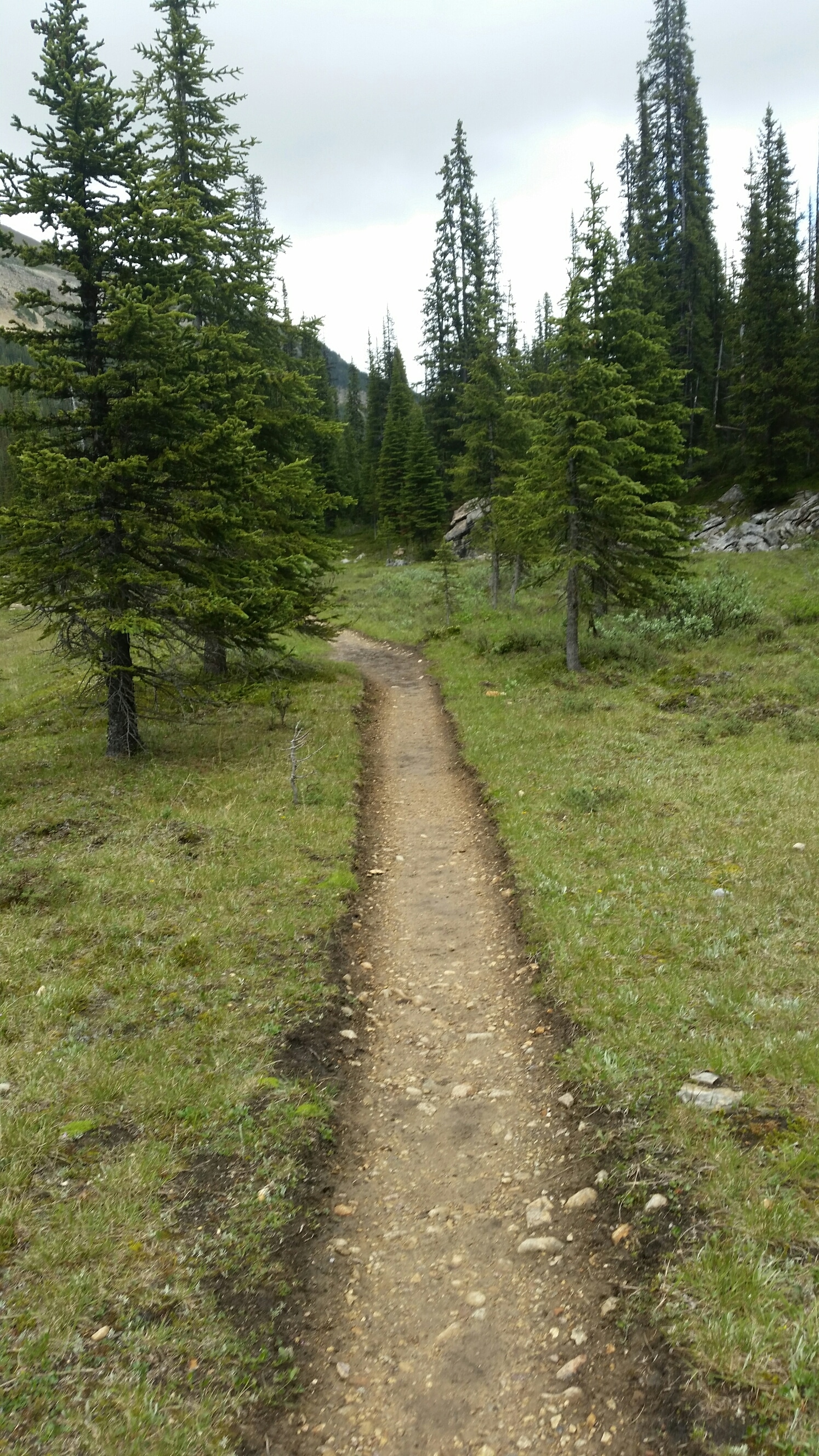 A well maintained path. We must be closer to the campsite.
Warden's cabin, it looked to be nice and warm in there.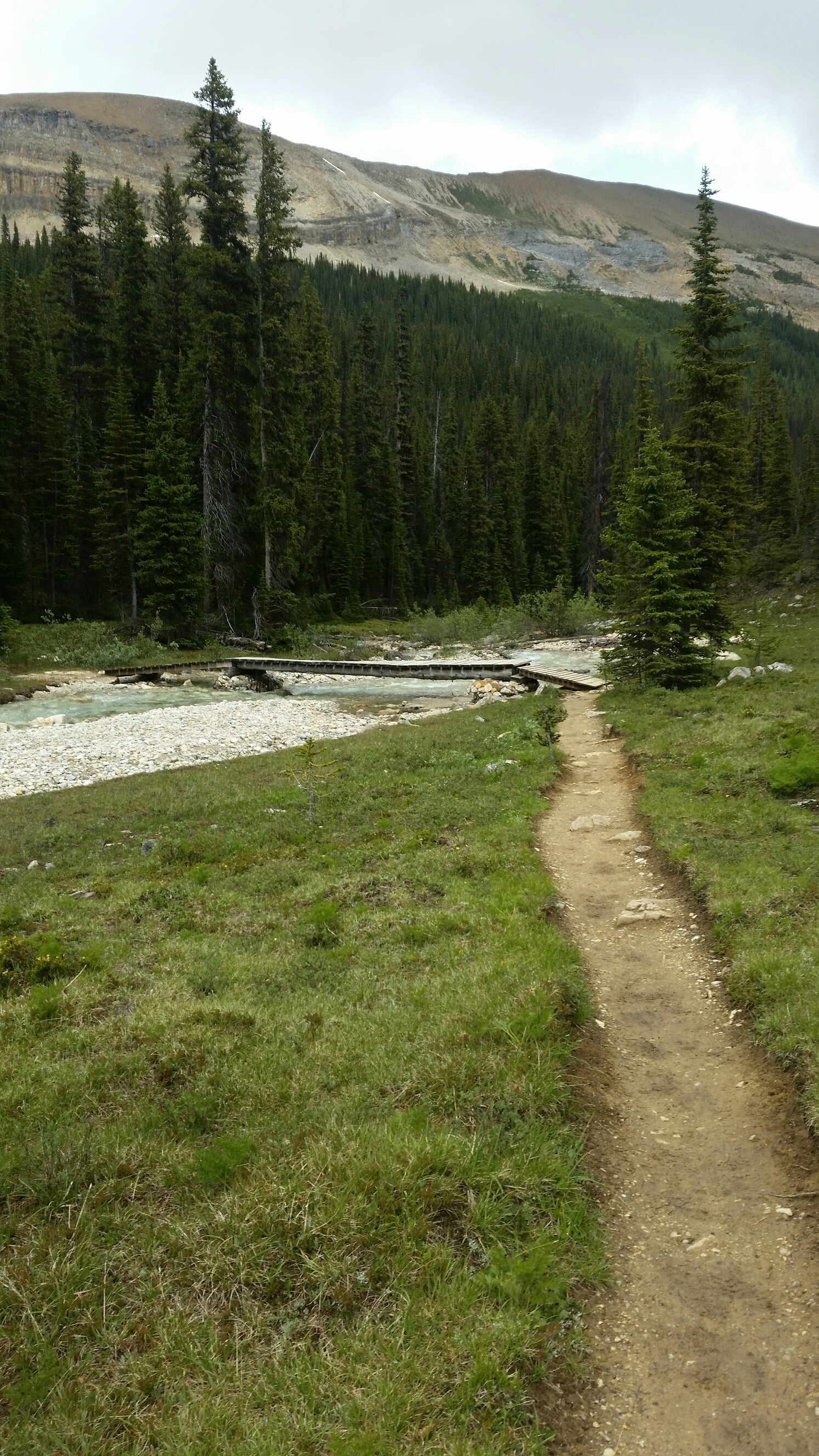 Bridge to the campsite.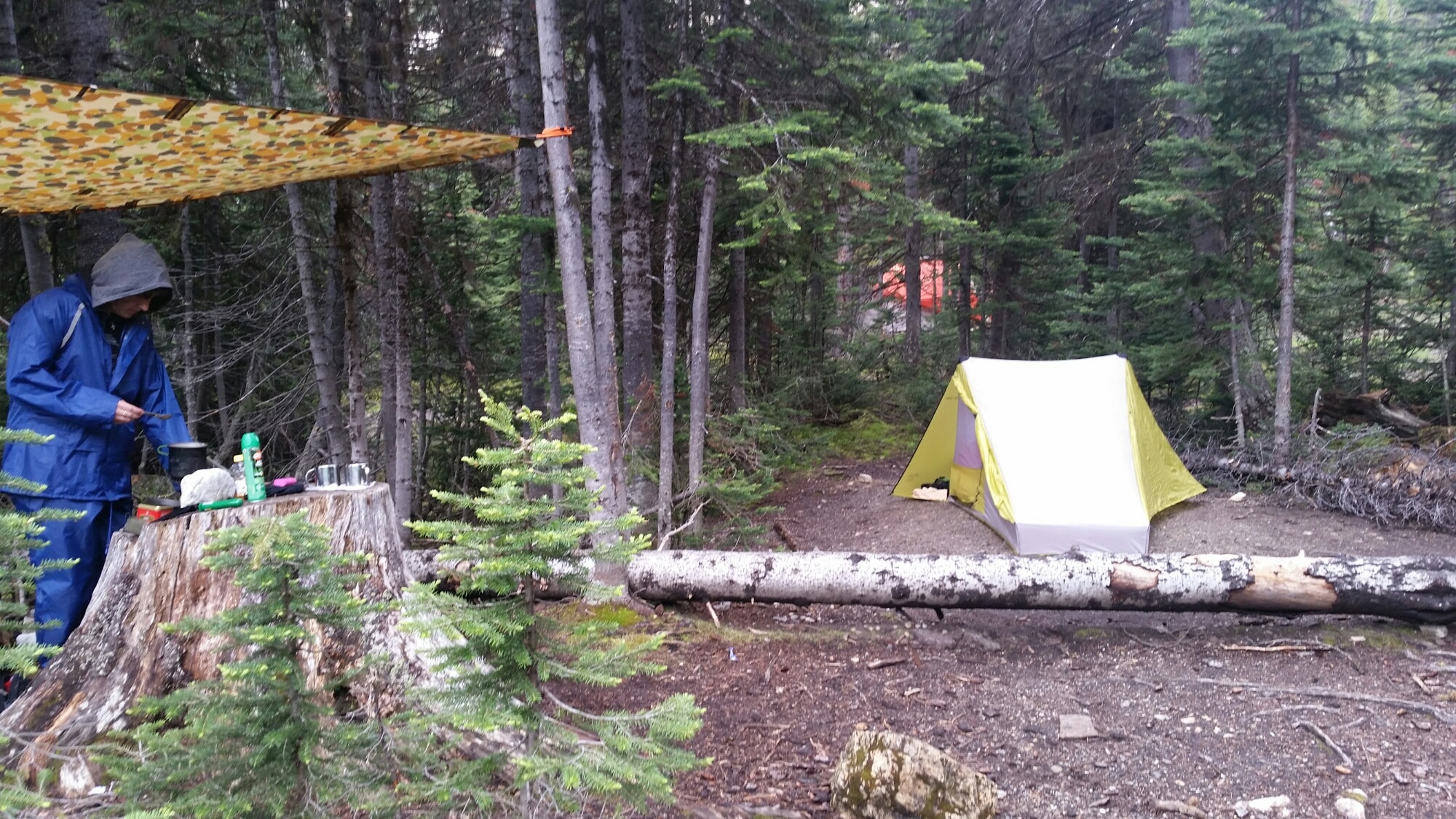 My set up, wet but cozy. It was a cold and rainy night.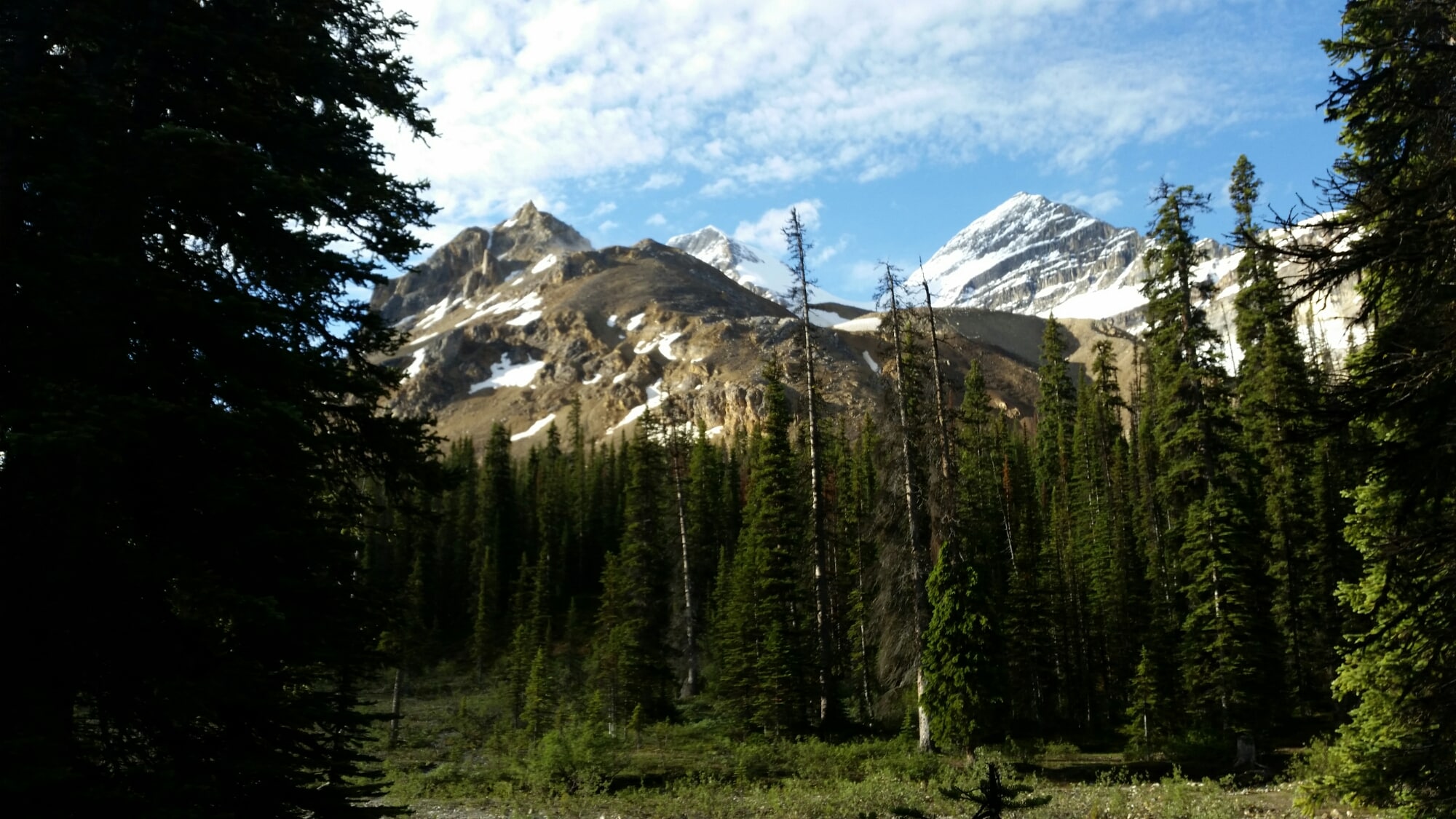 The view in the morning was spectacular though. Looking at the President and vice-president mountains.
I left early and without my companions, I planned to do the Whaleback trail over the twin falls. They preferred to sleep in and avoid another climb.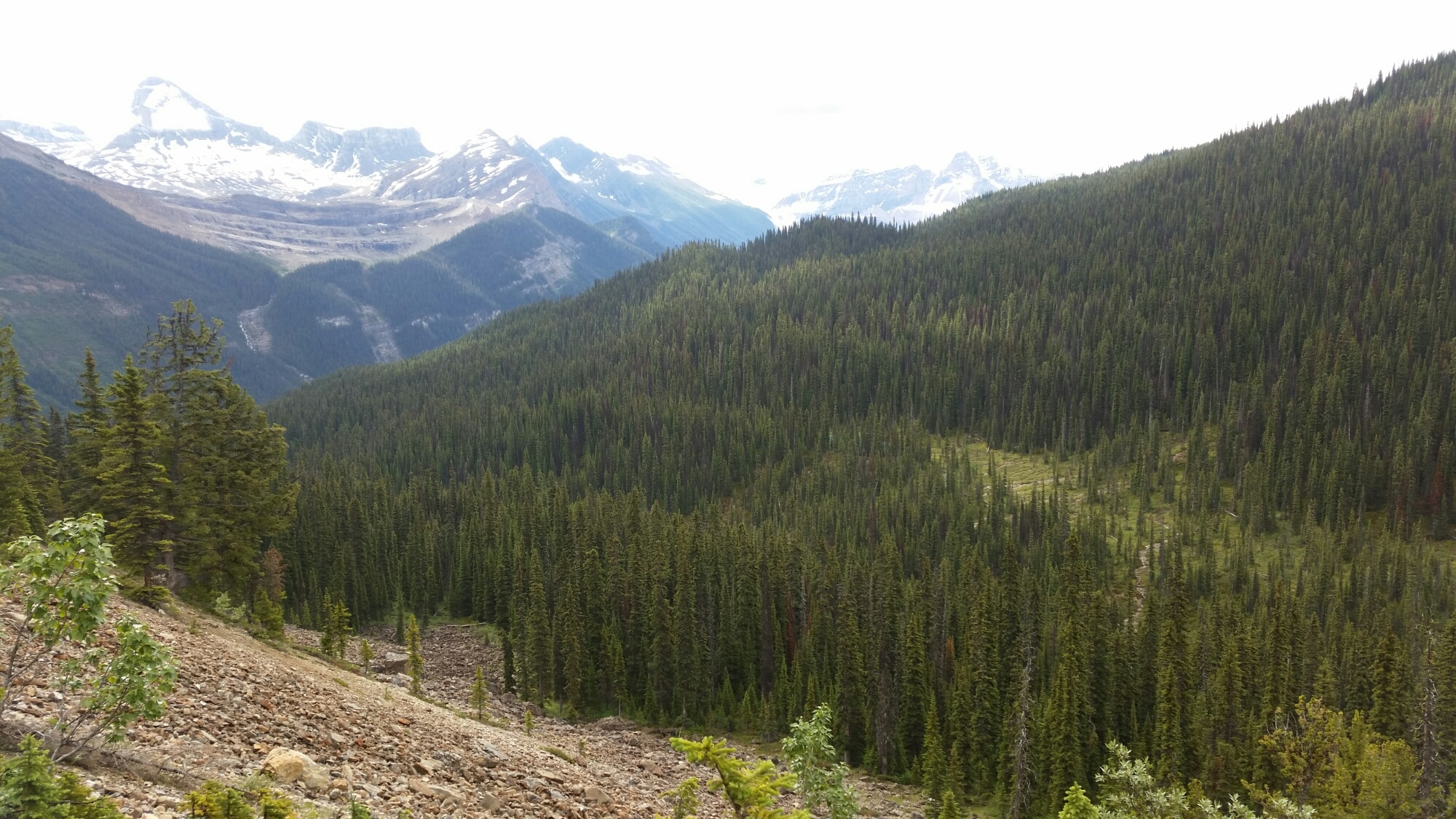 Steep going, definitely feeling the burn in my legs. My hip began aching around here, seems with my knee fixed it is my hips turn to give me grief. Worth the discomfort though.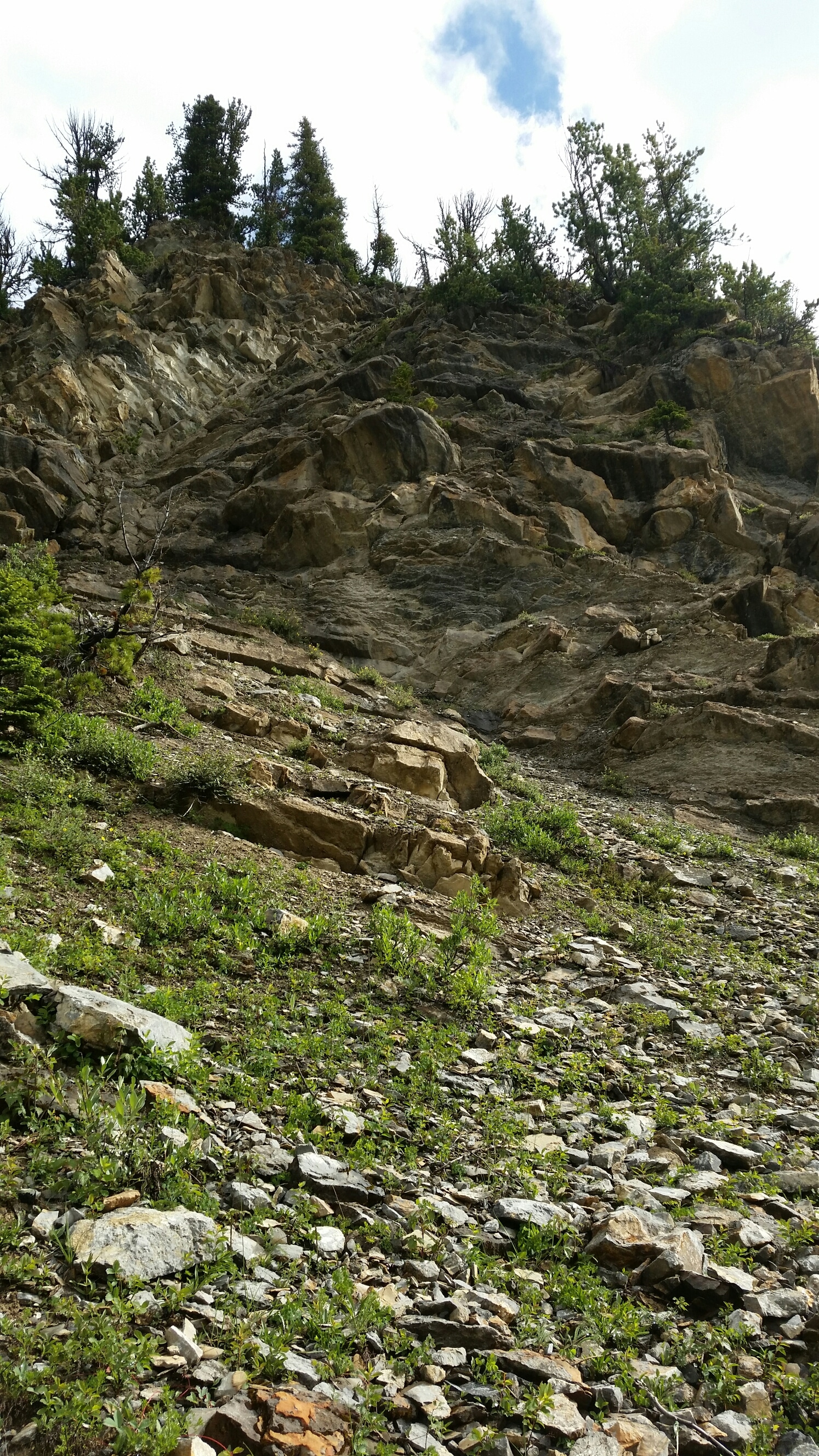 Goal is up there…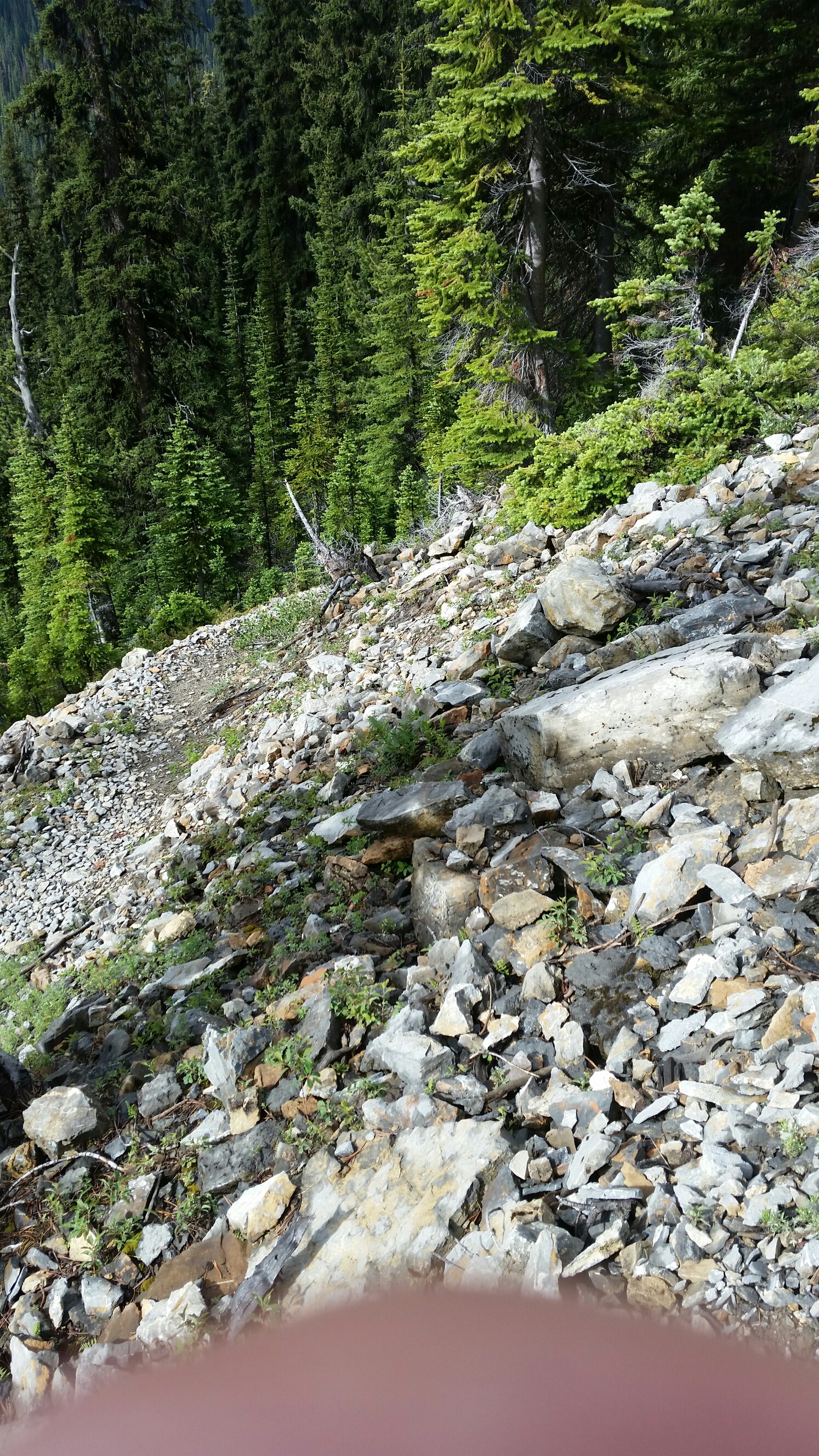 Not wanting to trip…it's a decent tumble.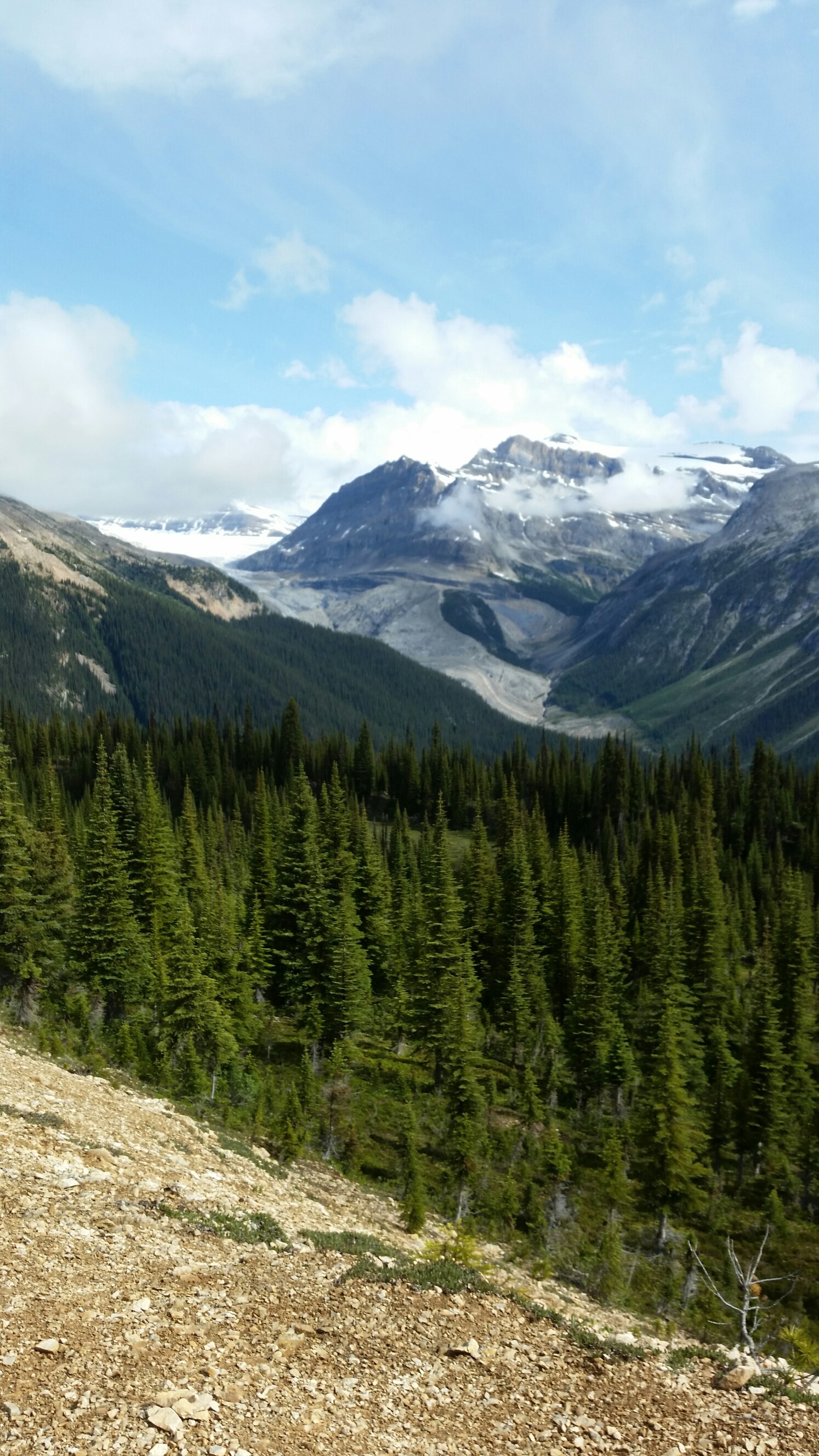 View on the top of Whaleback was so worth the hour climb.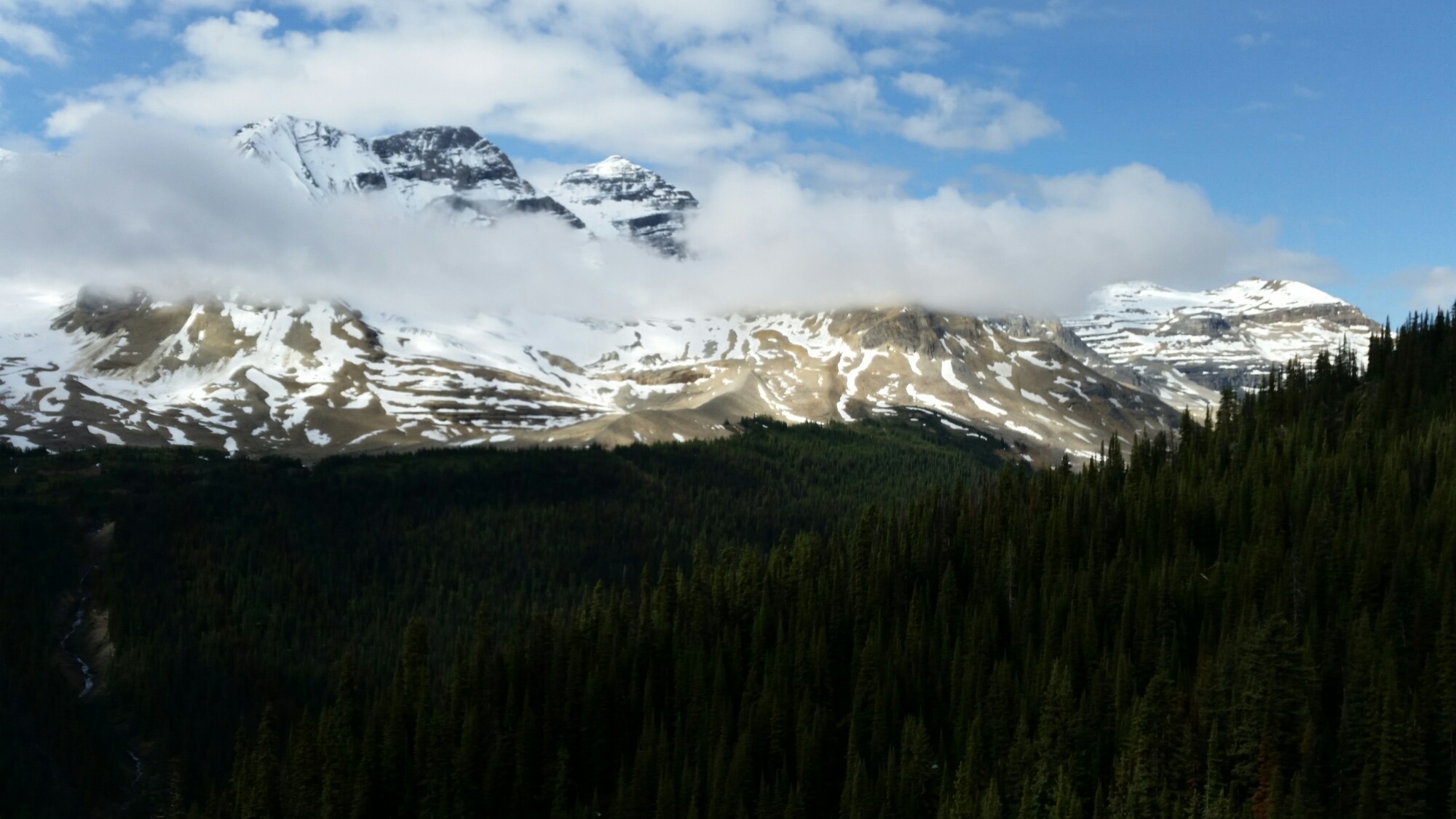 Blessed with some blue sky.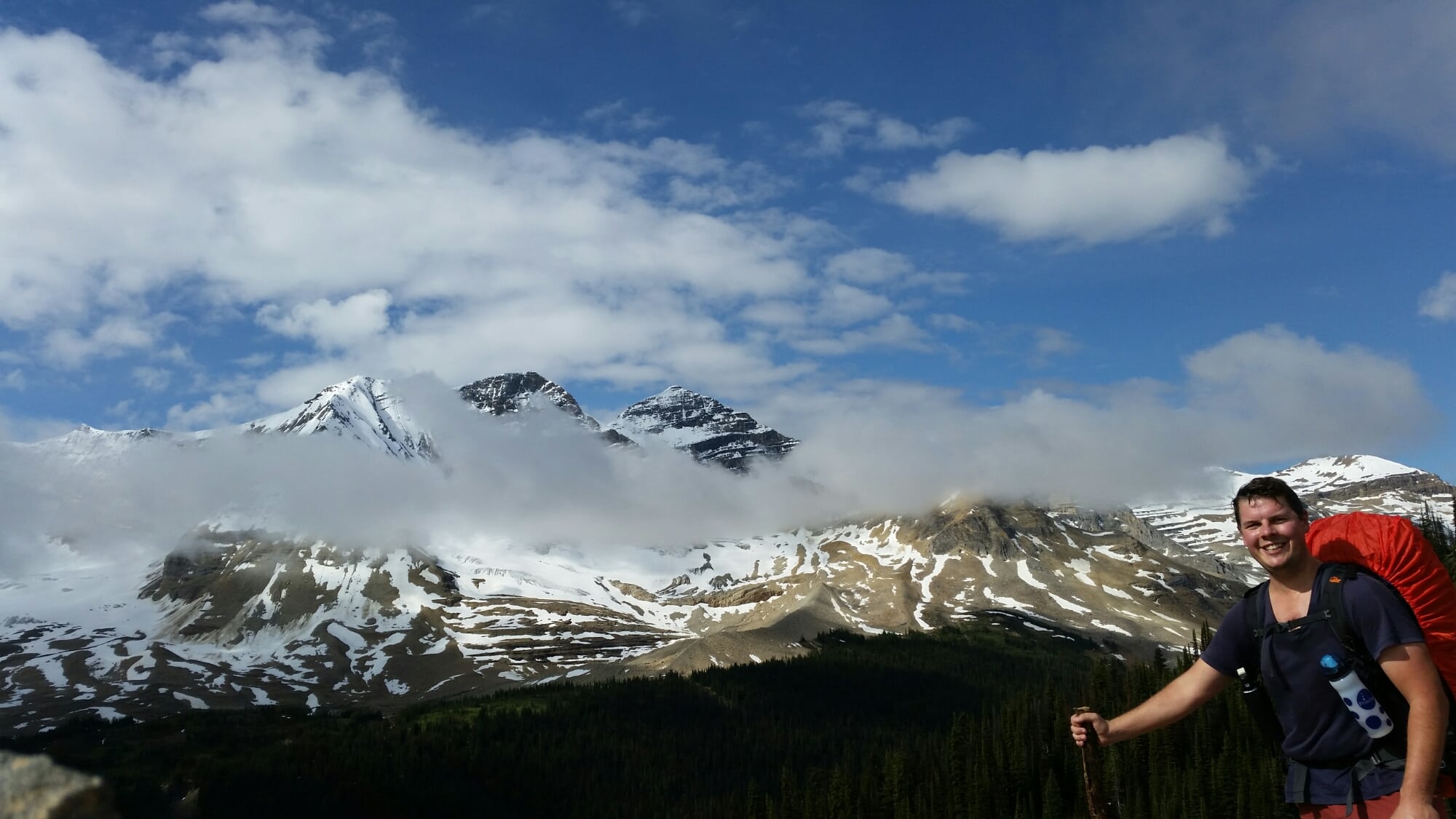 Selfie with the President and Vice overlooking Little Yoho Valley.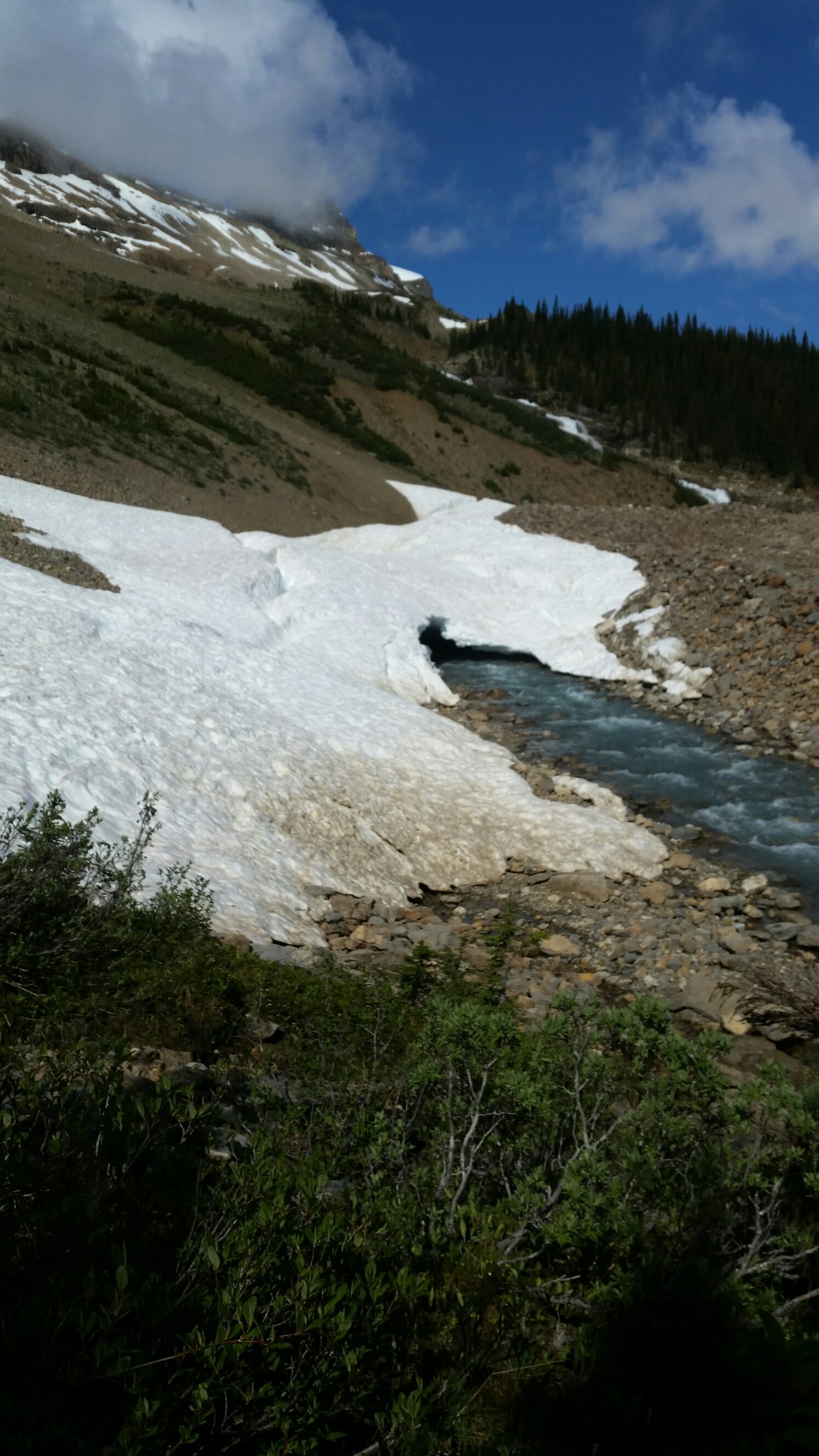 River flowing under ice bridge, one of my highlights.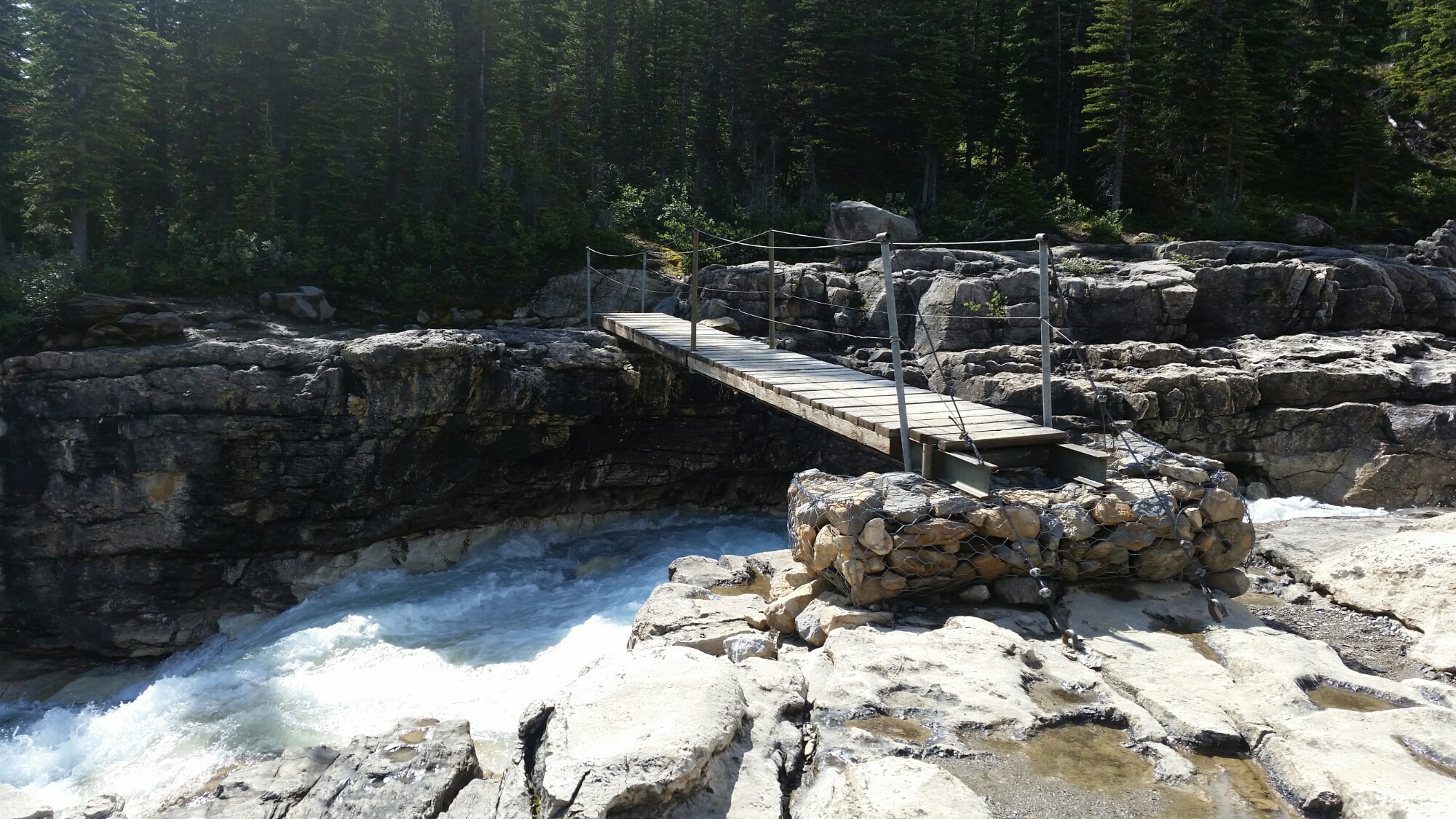 Seasonal bridge across the fast flowing water. I am fortunate that it was up because the ice bridge didn't seem so safe for my combined 120kg weight.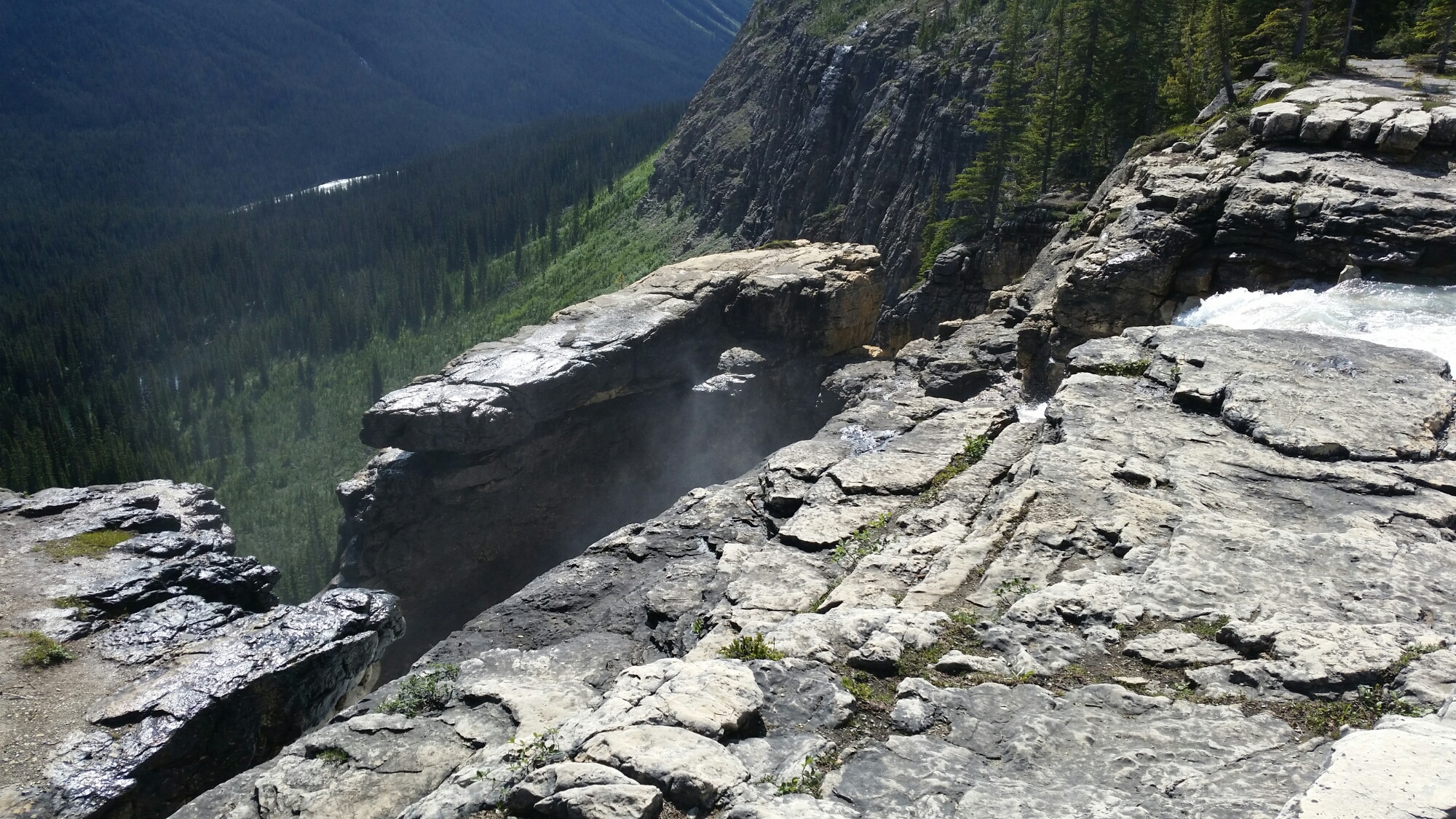 For one who isn't a fan of heights, I could help but get nice and close to peak over the edge. The island is what splits the river creating the Twin Falls, they think it is only a matter of years until the pressure drops the island 60 meters and the Twin Falls will be known as just the Single Falls?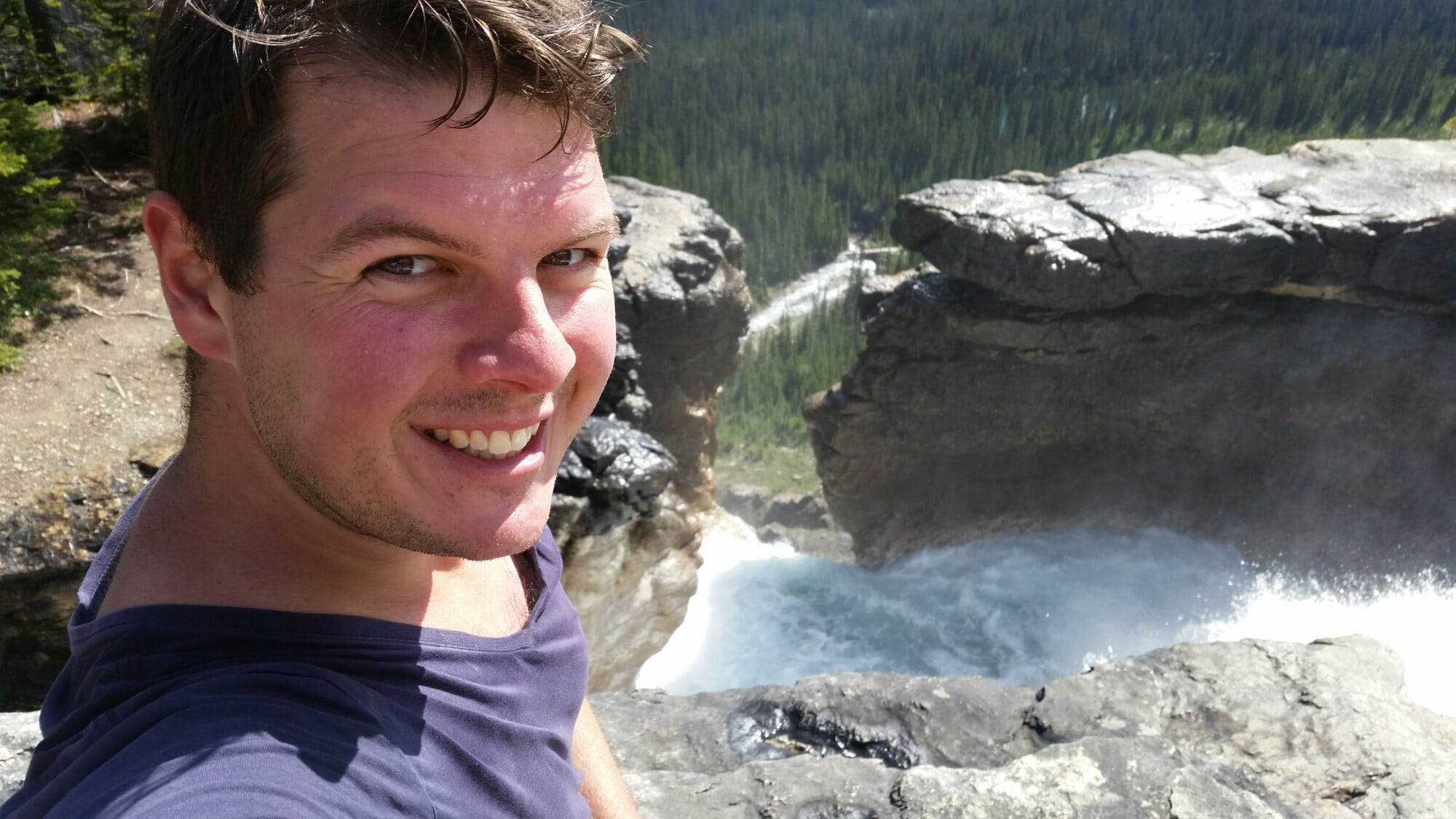 Long way down…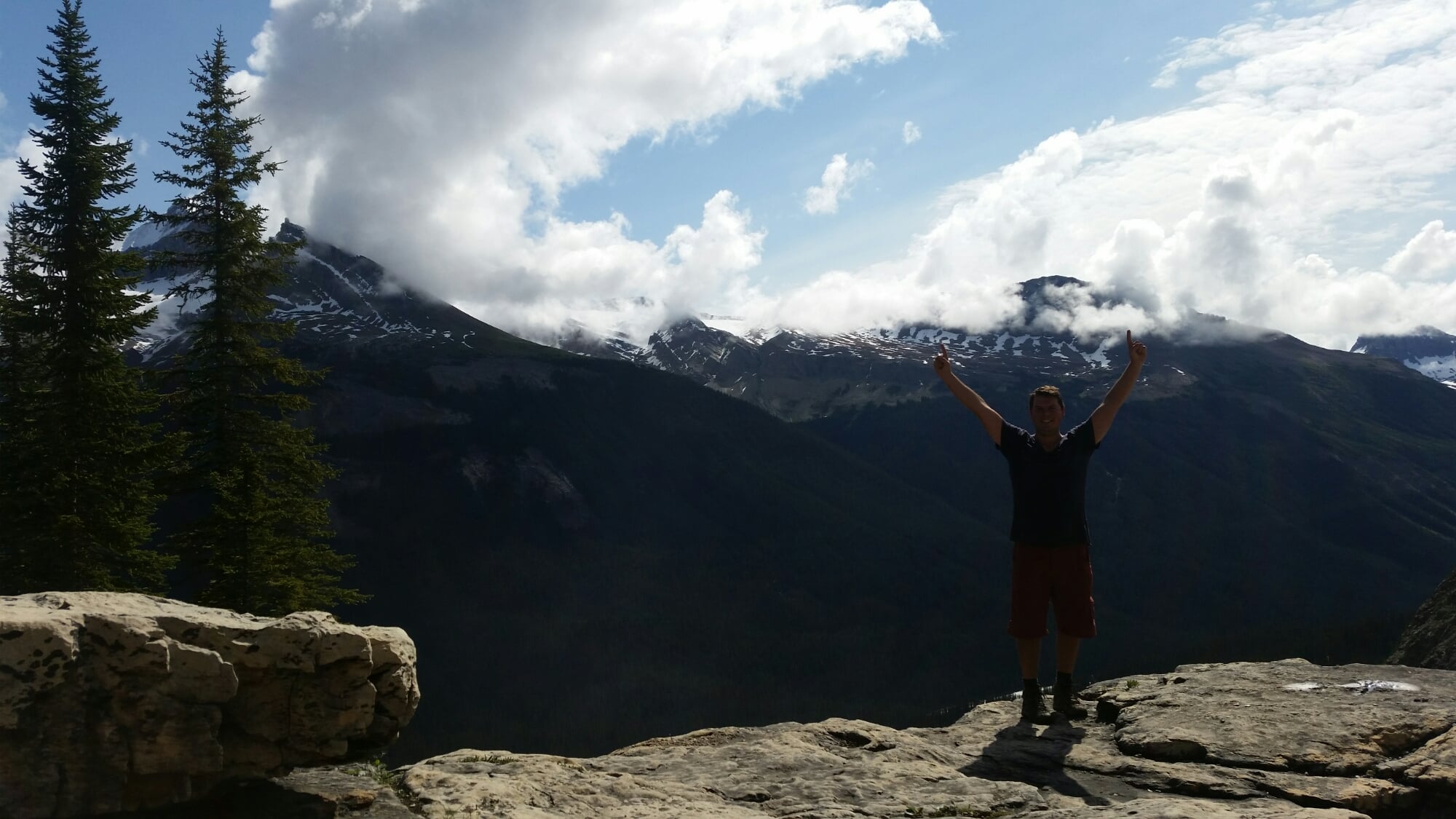 I survived the Whaleback. It combined with the Iceline is the hardest trail in Yoho.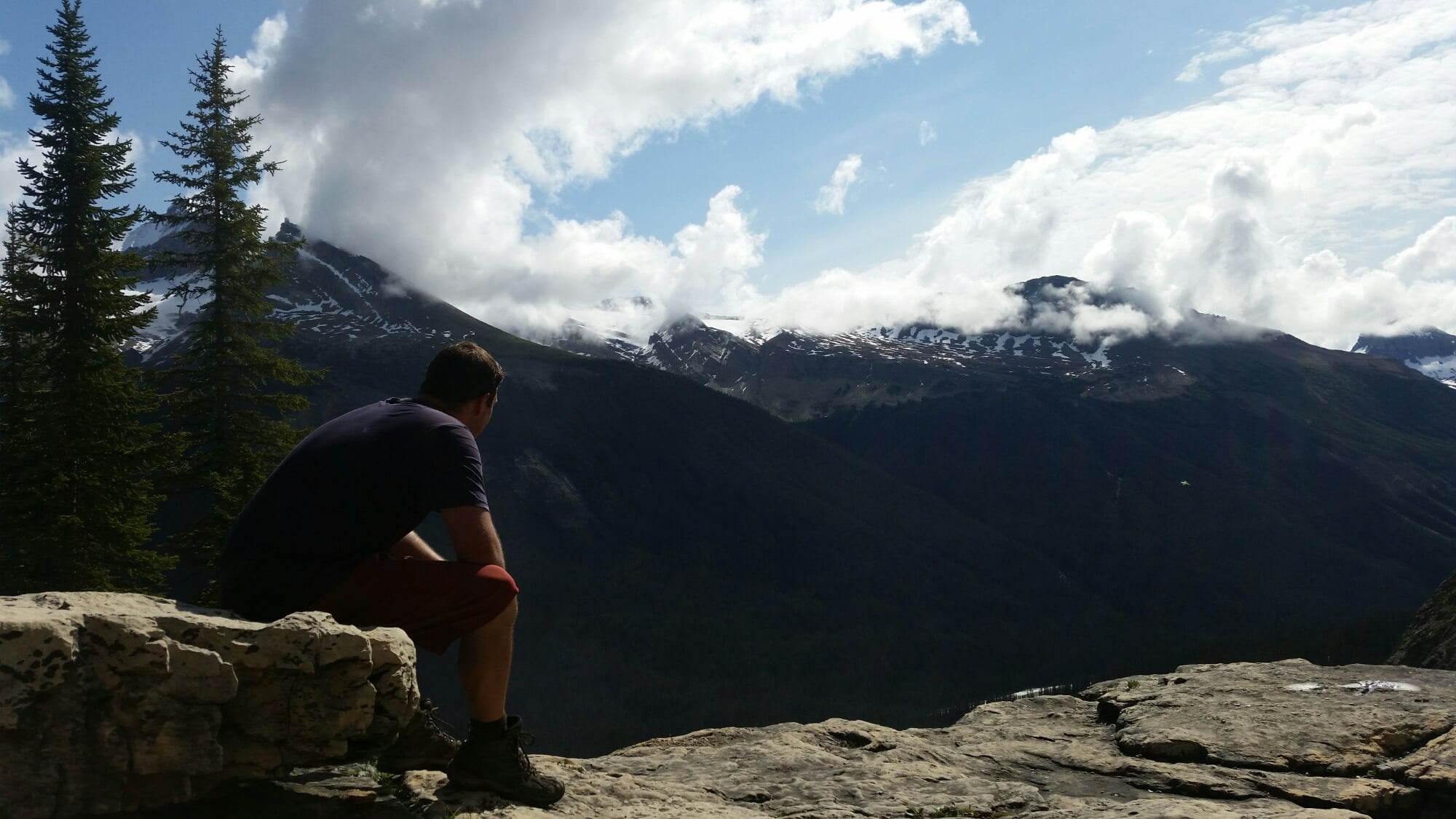 Time to ponder my travels and take in the view before I head down the steep cliff edge to the bottom of the falls.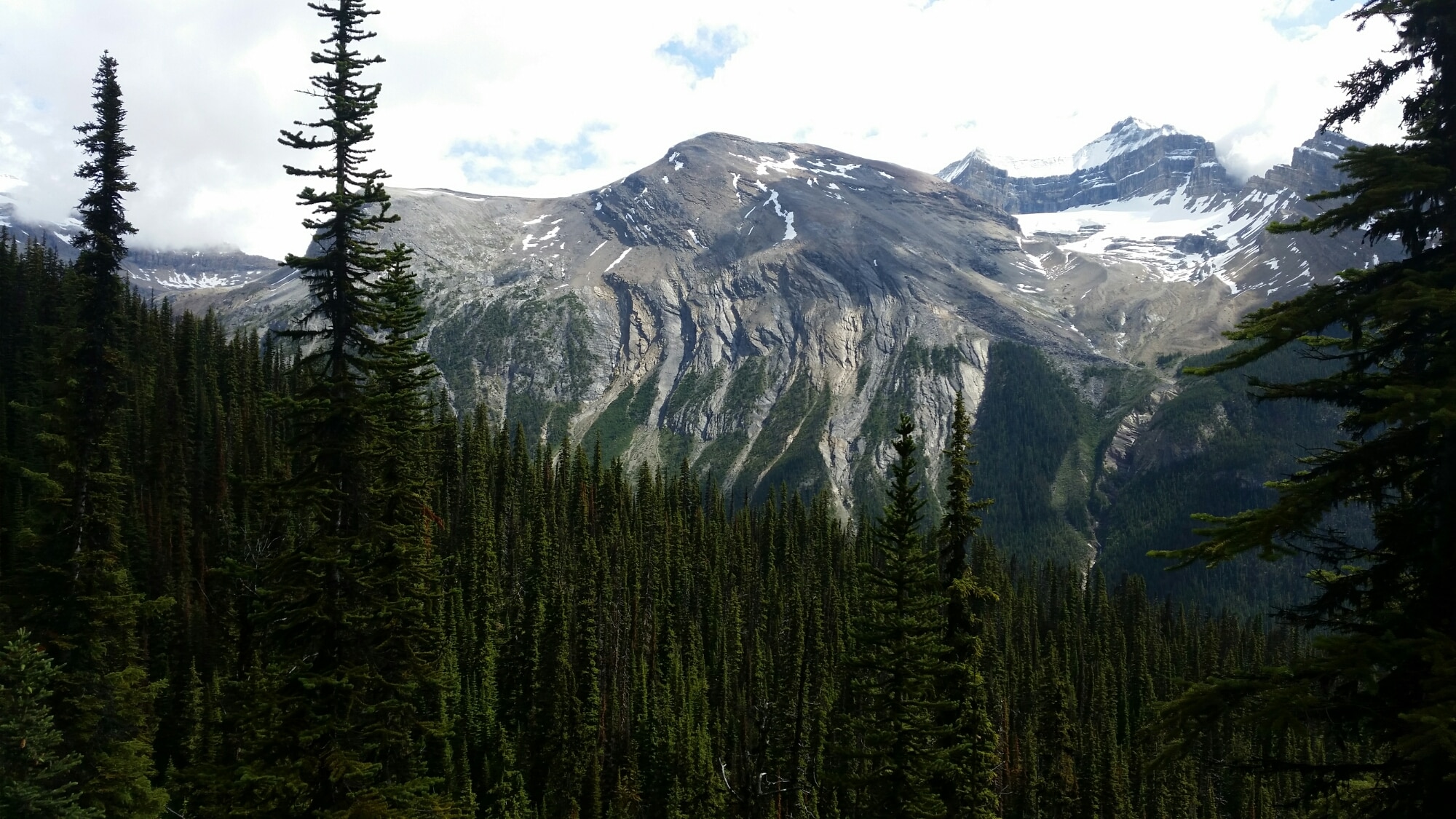 Stunning formations.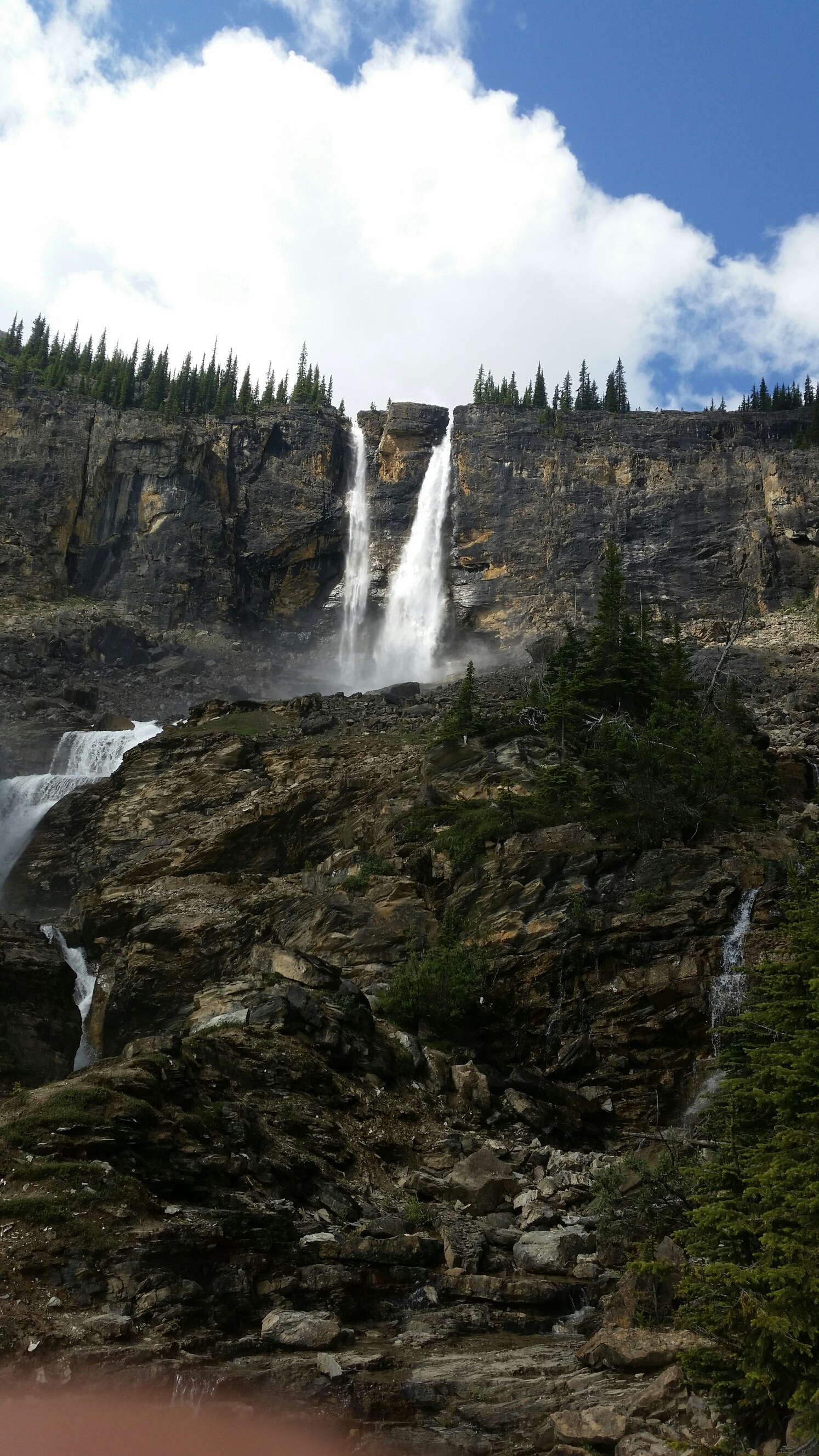 Very impressive falls, I was next to the tree to the right of the falls, now that I see how sheer the drop was I should have been a little more wobbly in the knees.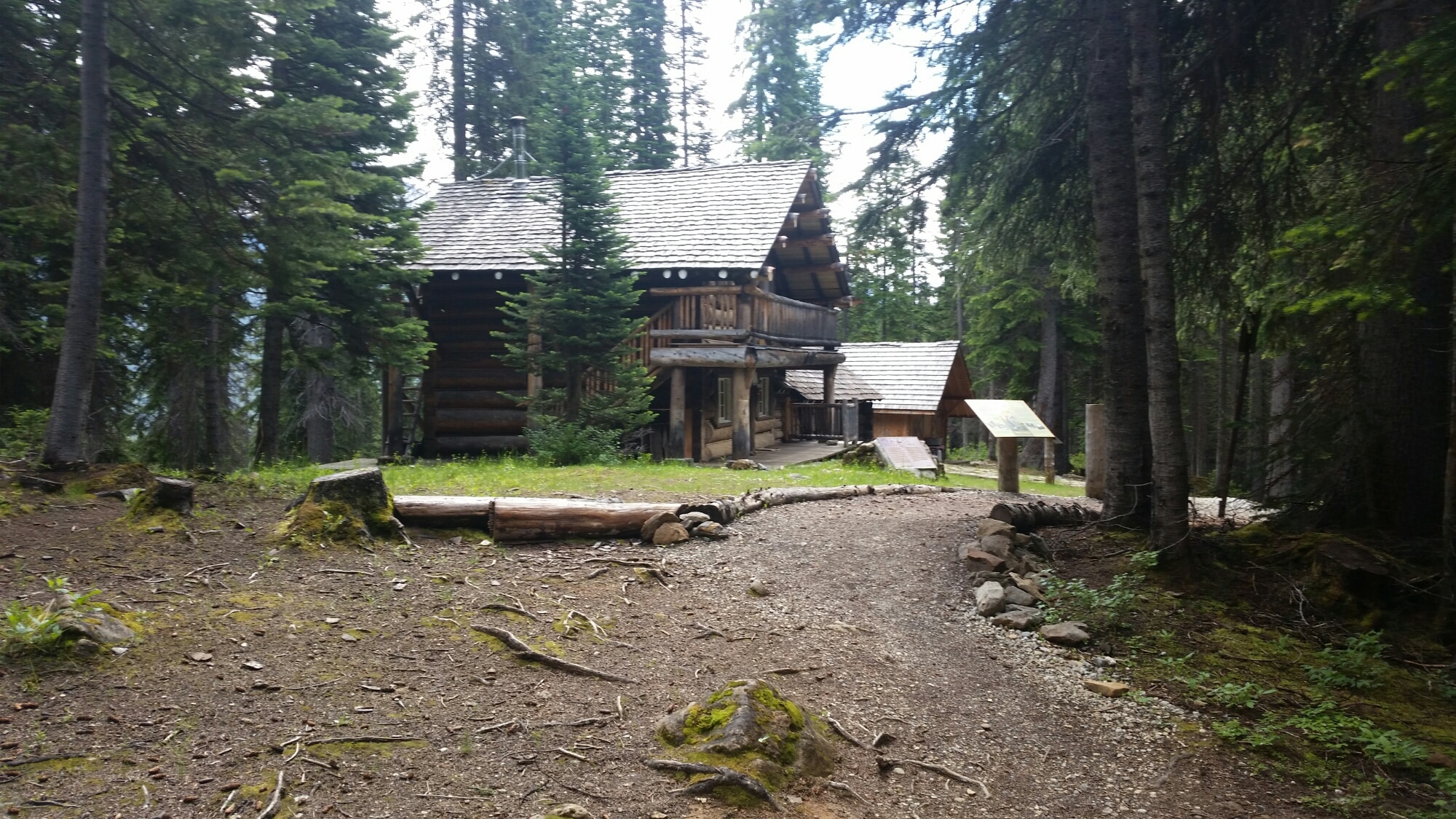 Twin Falls Chalet, been around for a long time, you can actually book to stay there. It is run my Fran, 85 year old lady who backpacks in all the supplies every season…with help from staff.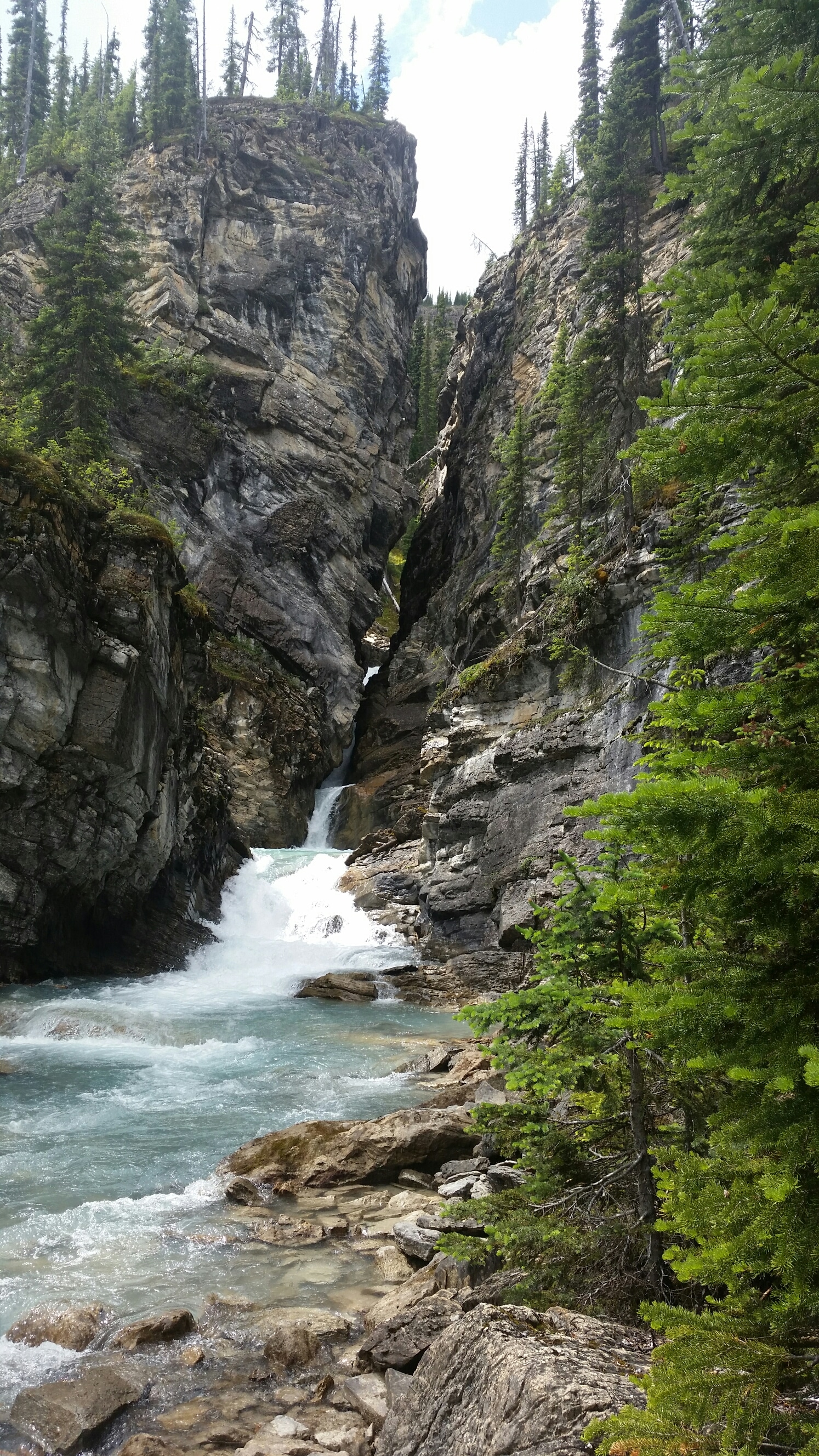 River continues down Yoho Valley.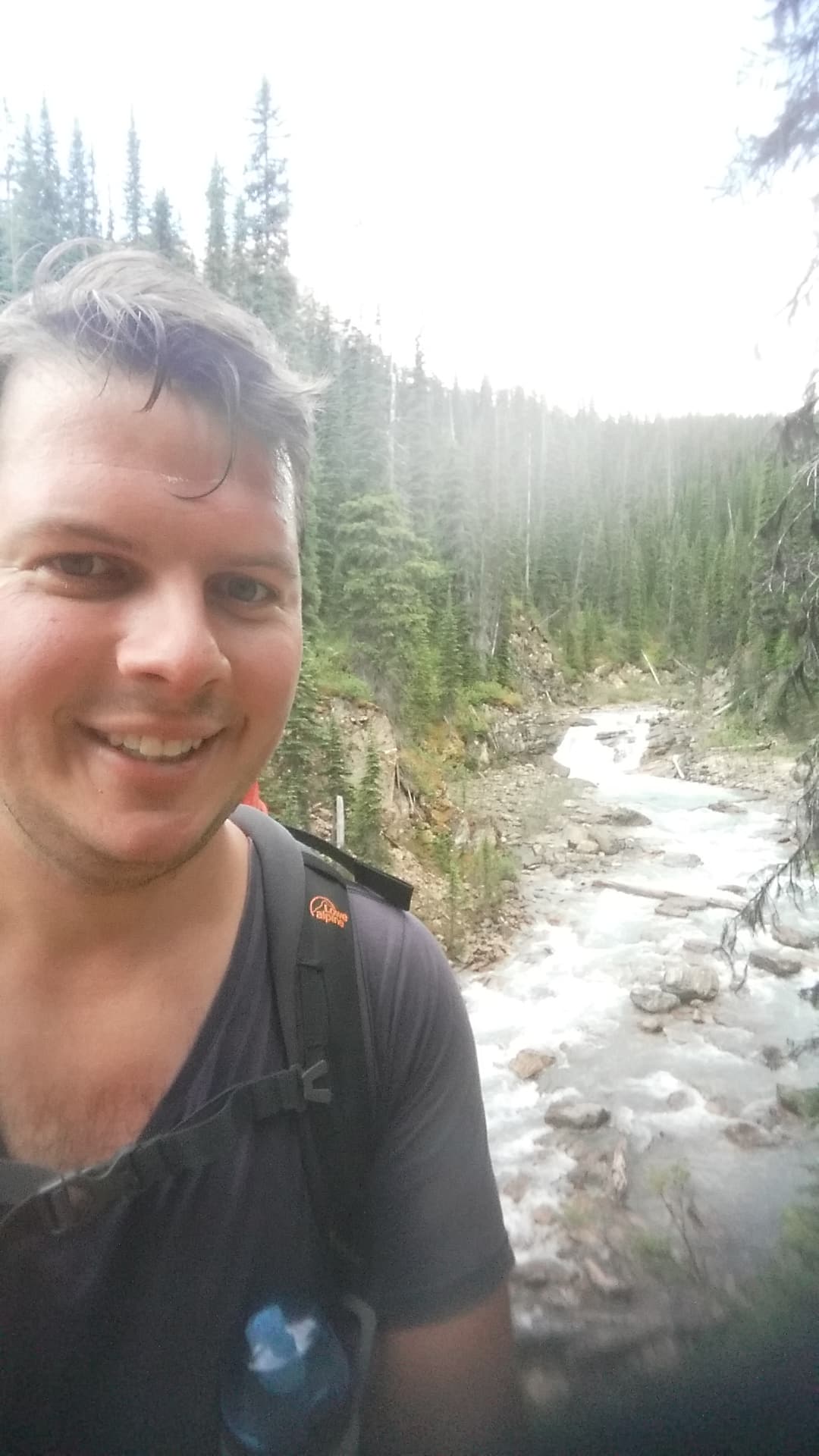 Hip is on fire, but still smiling. About 5mins after this photo I got to a junction where Little Yoho Valley meets Yoho Valley, as I walked up a couple arrived from the other trail at the same time. John and Desiree! They had slept in and not decided to head to Twin Falls, we had not planned on meeting up but the coincidence was astounding. A minute either way and we wouldn't have caught up. We decided a beer was in order once we got back to the vehicles.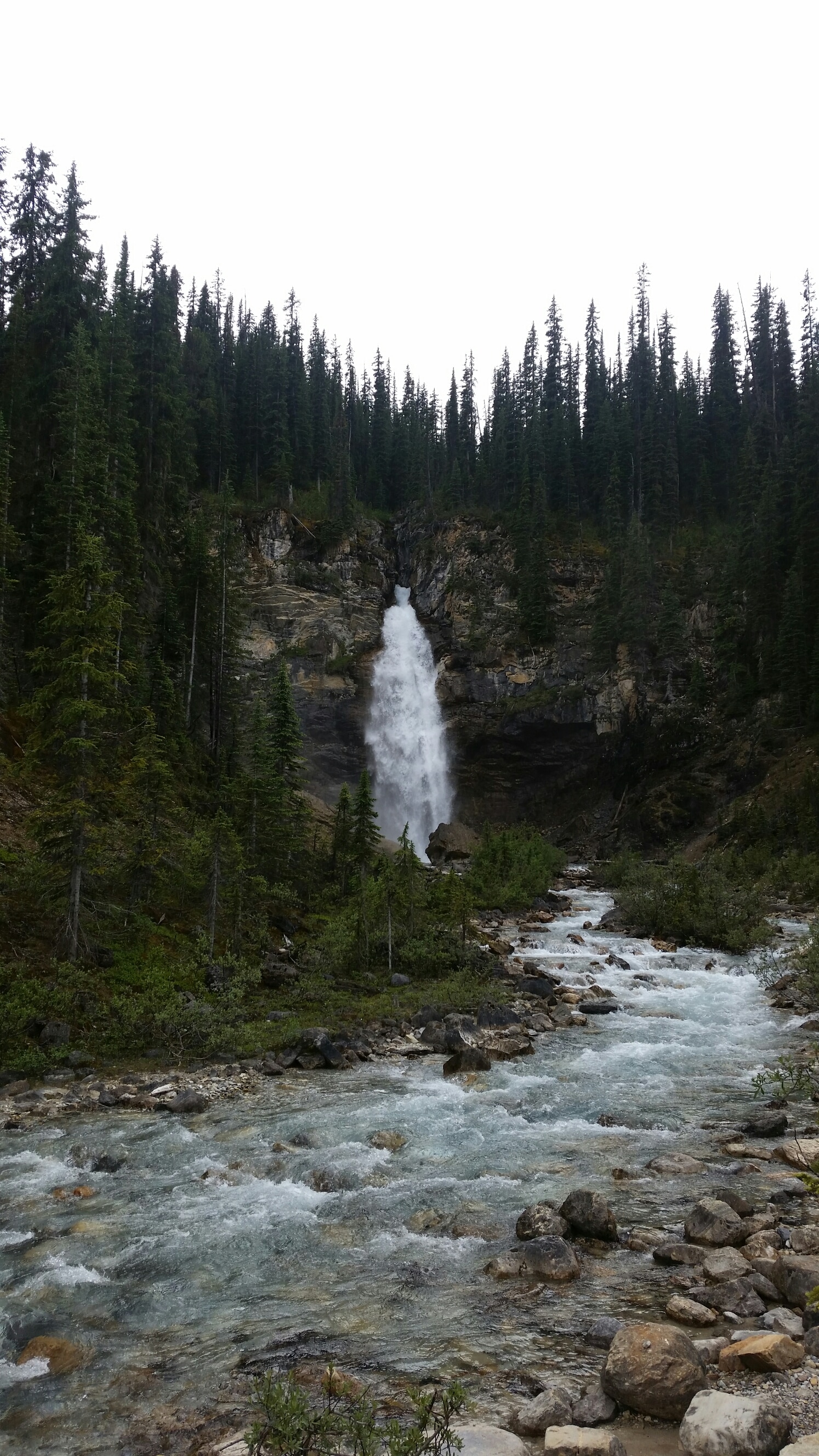 Couldn't go a day without some rain clouds.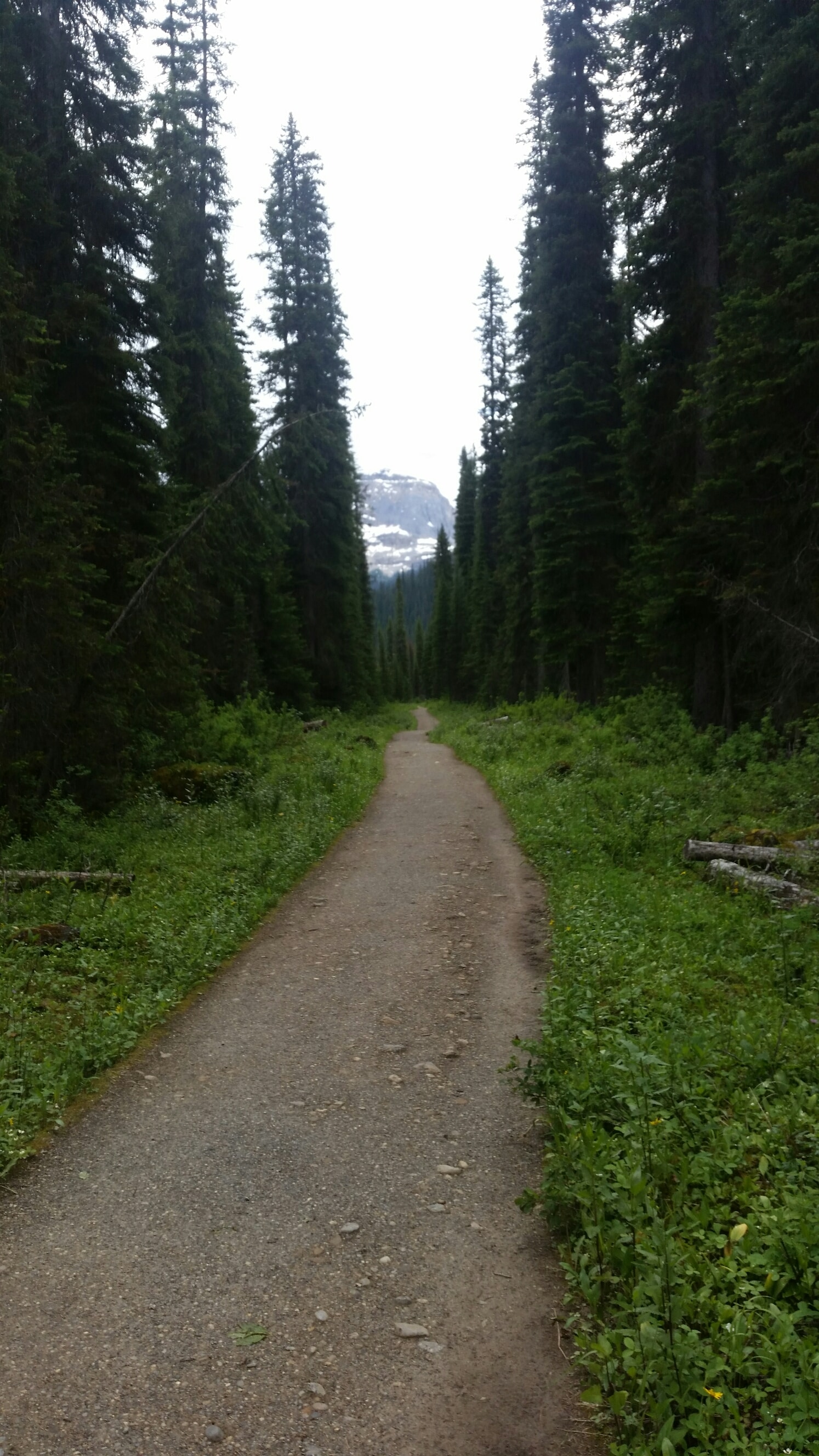 Impressive stretch back to the truck.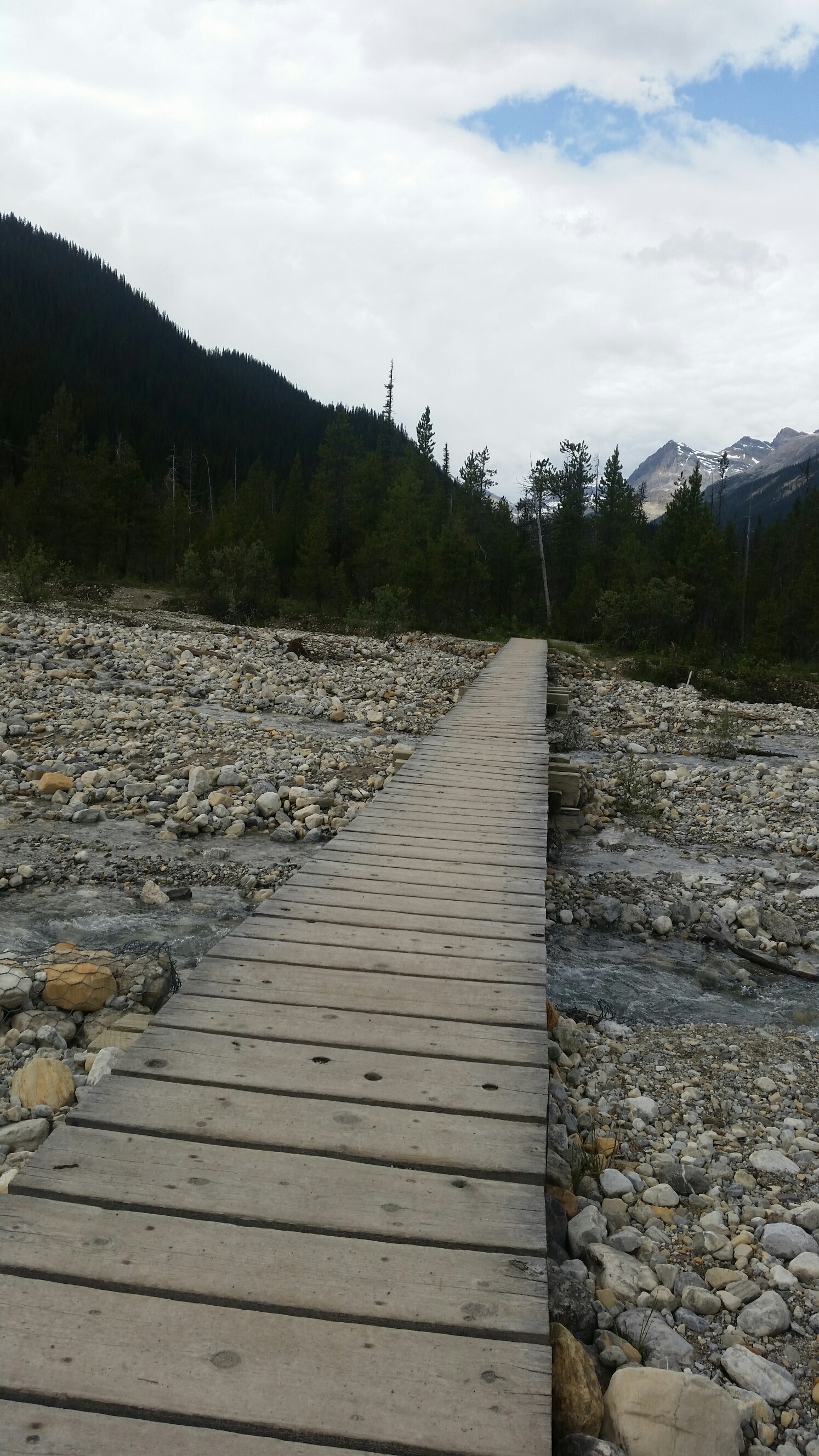 Long bridge, almost back now.
To the Truffle Pig in Field for a beer!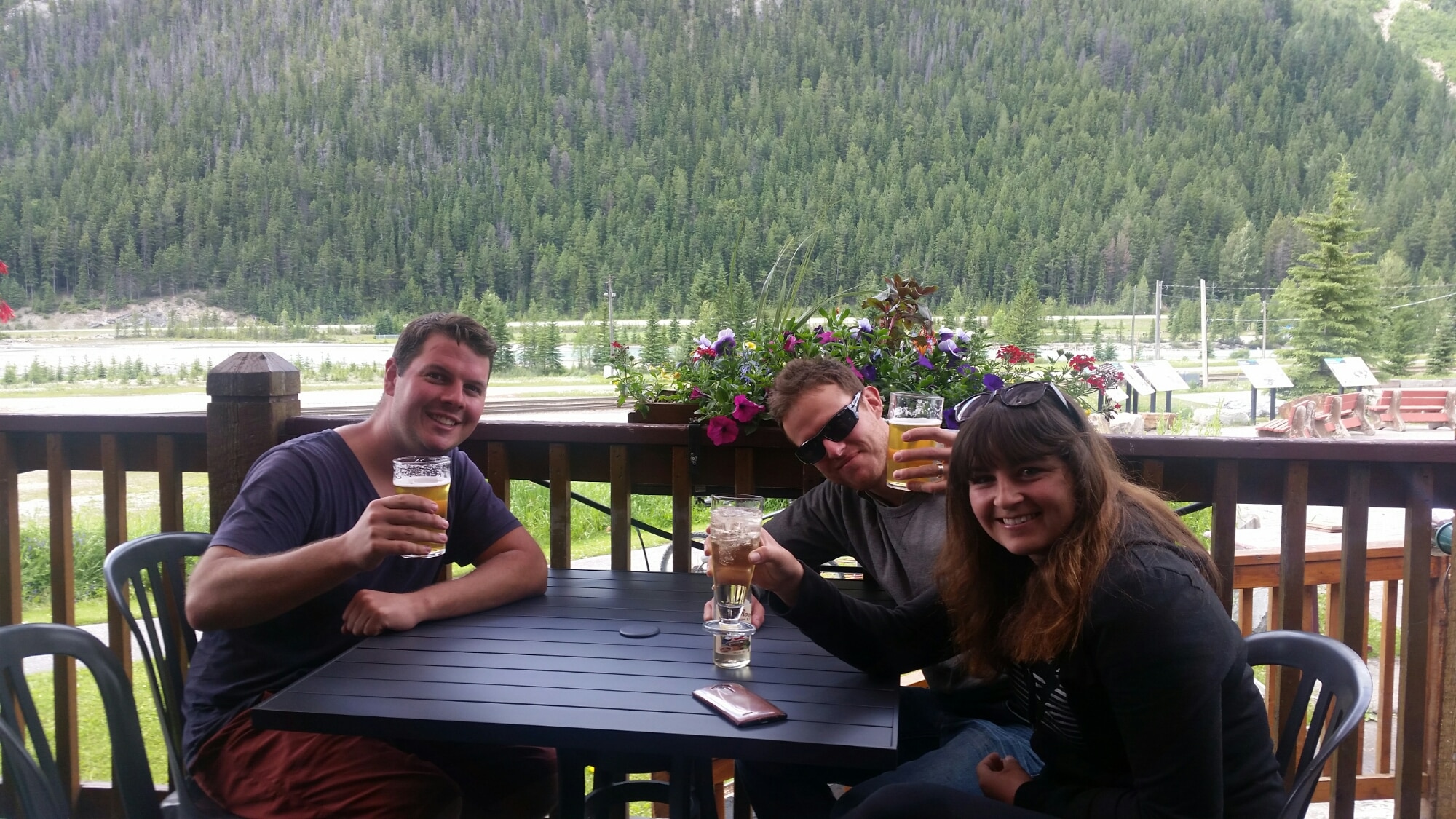 Cheers!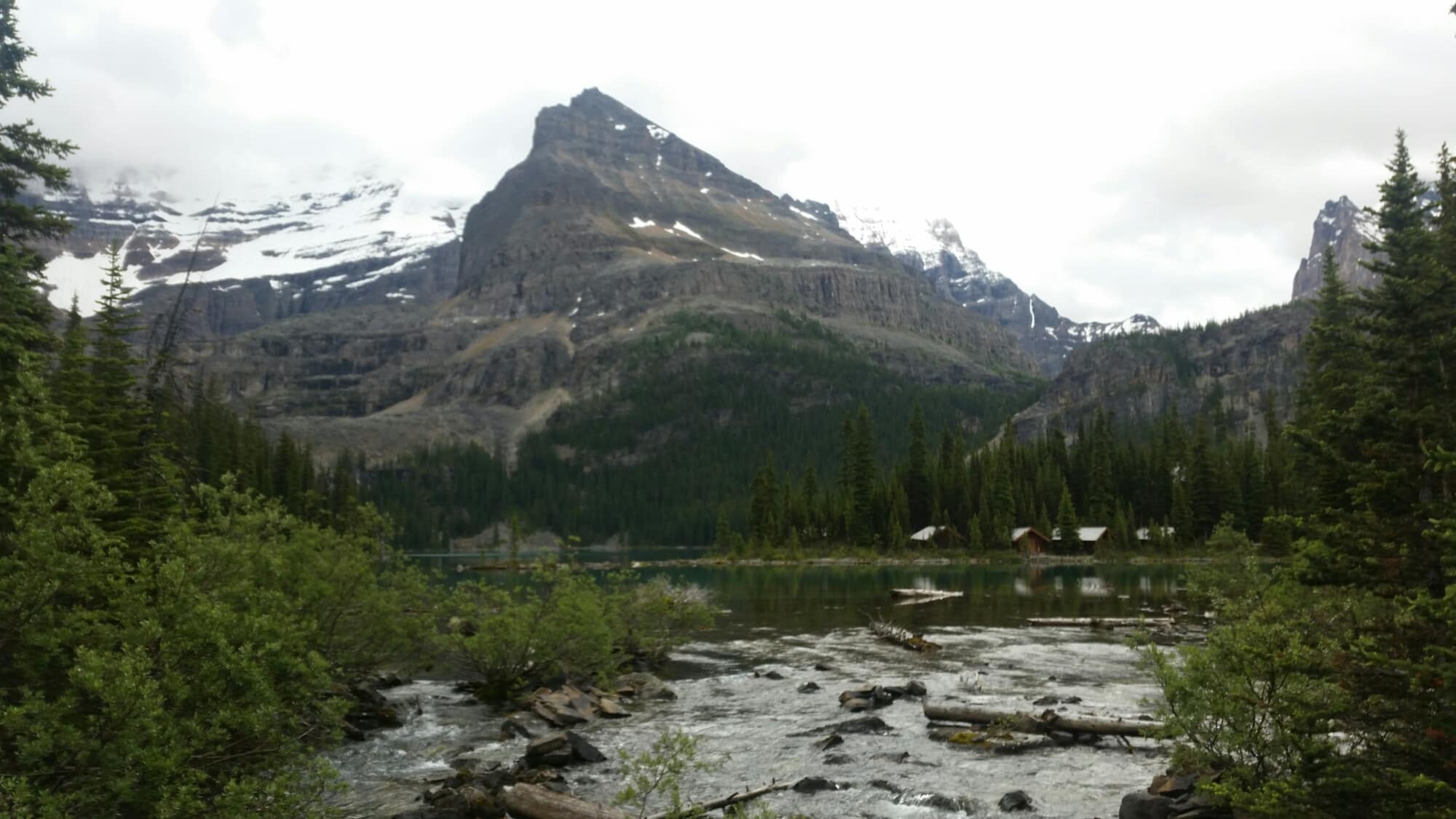 I said farewell to John and Desiree who were heading off to Banff and I made my way to the bus which would ferry me up to the Lake O'Hara campsite. Lake O'Hara is the unofficial most beautiful lake in the Rockies. Even the campsites are booked out a year in advance, fortunately for me when I was booking my backcountry passes in Field a cancellation came through which I jumped upon. Very lucky because I would have been disappointed on missing out on this glorious area of the mountains. I arrived at 6.30pm and set up my soggy tent, caught a wildflower presentation by the local ranger which set me up for an epic sleep and slept through the only rainless night of the trip. The next day I had until 6.30pm to do my hiking of the area before the final bus left so I arose early and headed off.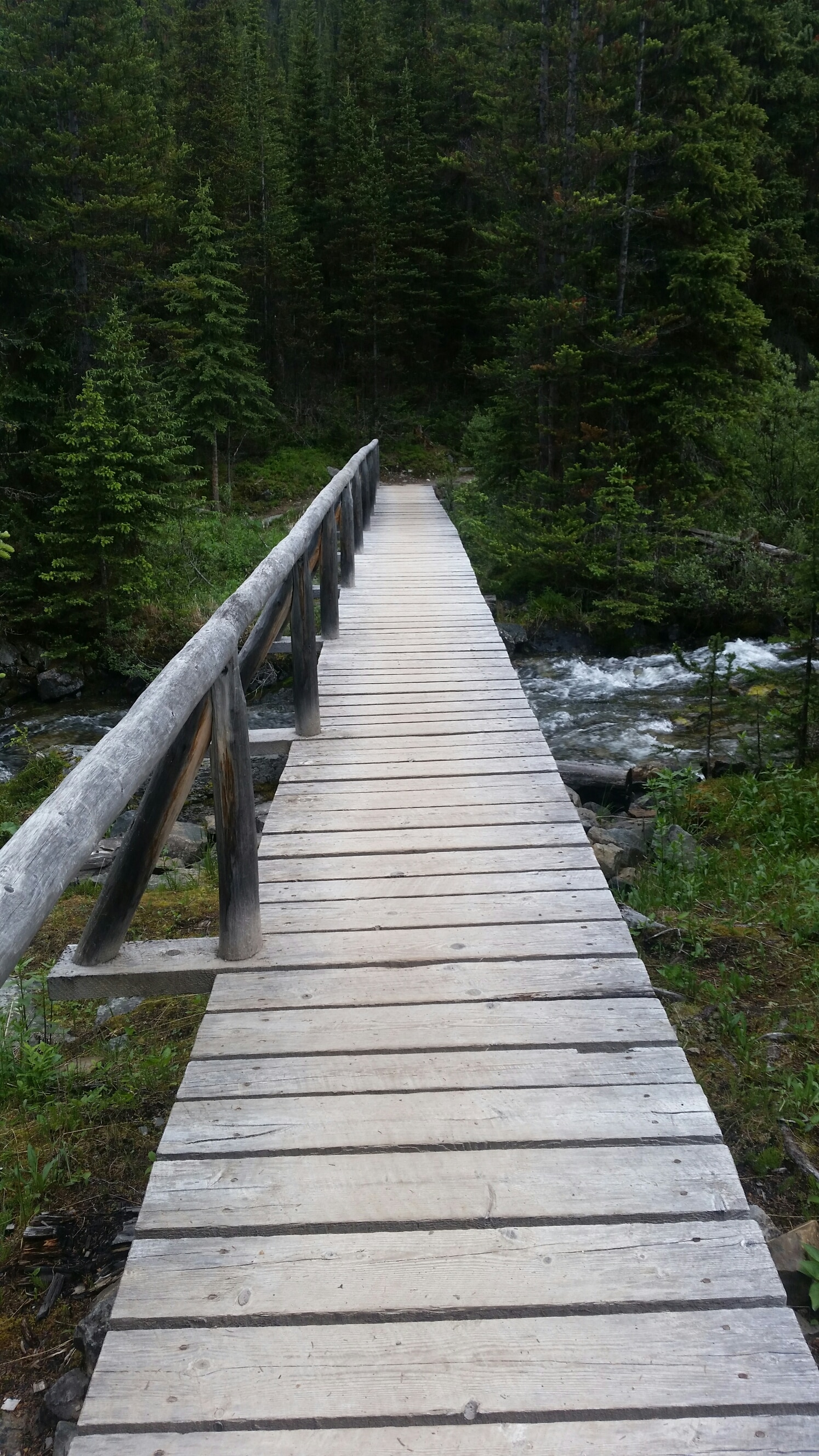 All good journeys have a bridge.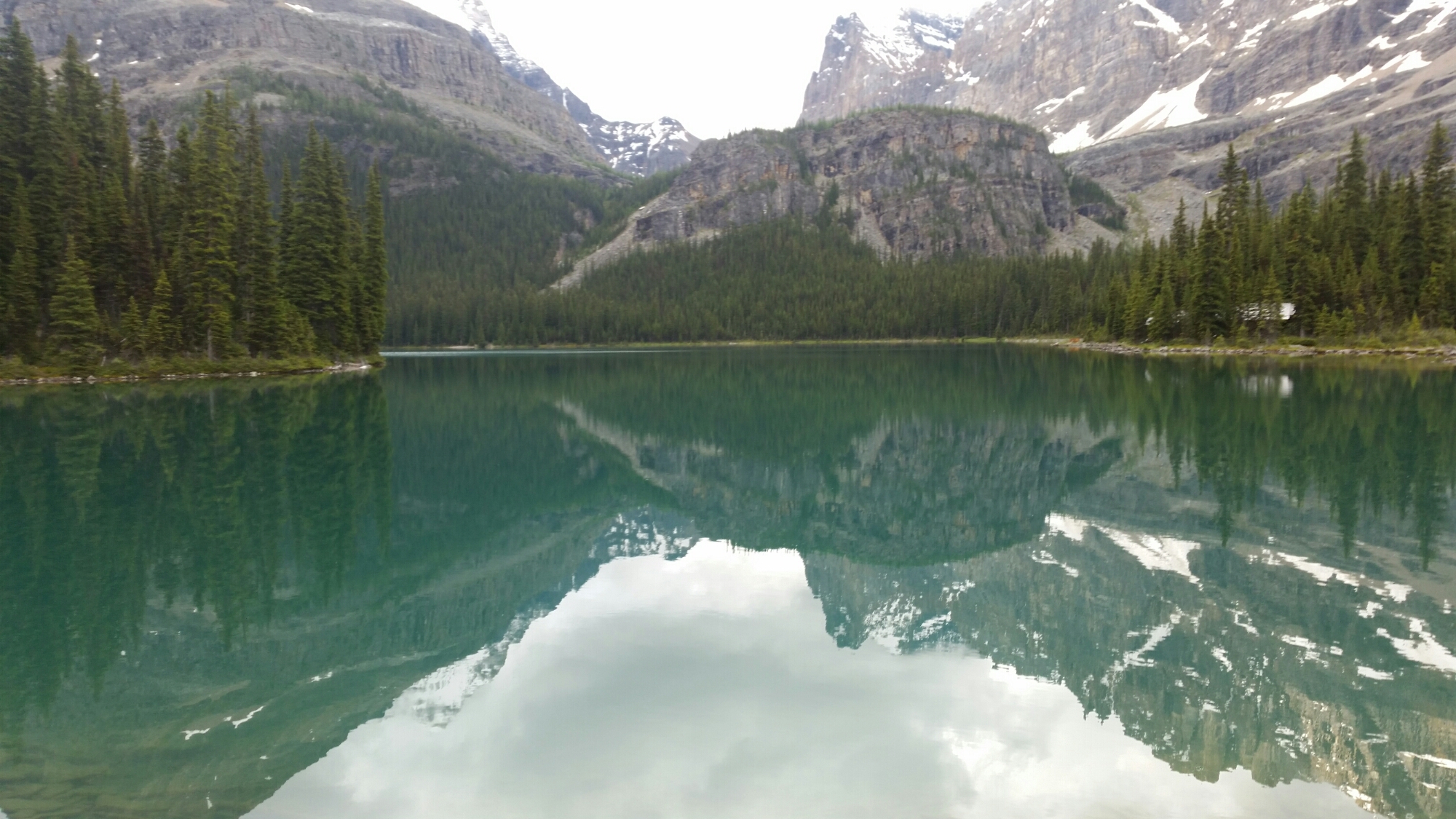 Lake O'Hara, how I wanted to spend more time on it's shores. The following photos are of my epic hike fitting in 3 days worth of hikes into 8 hours. I followed the banks of O'Hara to a point where a stonemason had created steps up to a trail which lead me to Lake Oesa. From there I traversed the Yukness Ledges, another wobbly knee moment along some sheer cliffs seen in the photo above, top left mountain. The ledges lead me to Lake Opabin up on a plateau which from the lake I skirted to the Prospect, which is the cliff in the middle of the above photo, this is where clouds parted and gave me the best overhead visual of Lake O'Hara. On the steep descent down the west side I made the choice to push my luck with time and my hip and take a trip out to Lake McArthur. Very happy I chose to do this, I have never seen the crystal colour of blue in a lake like this, I rested on the banks for 20mins before flying back to the campground for the last bus out which I made with 20mins to spare. Here are the photos of my day.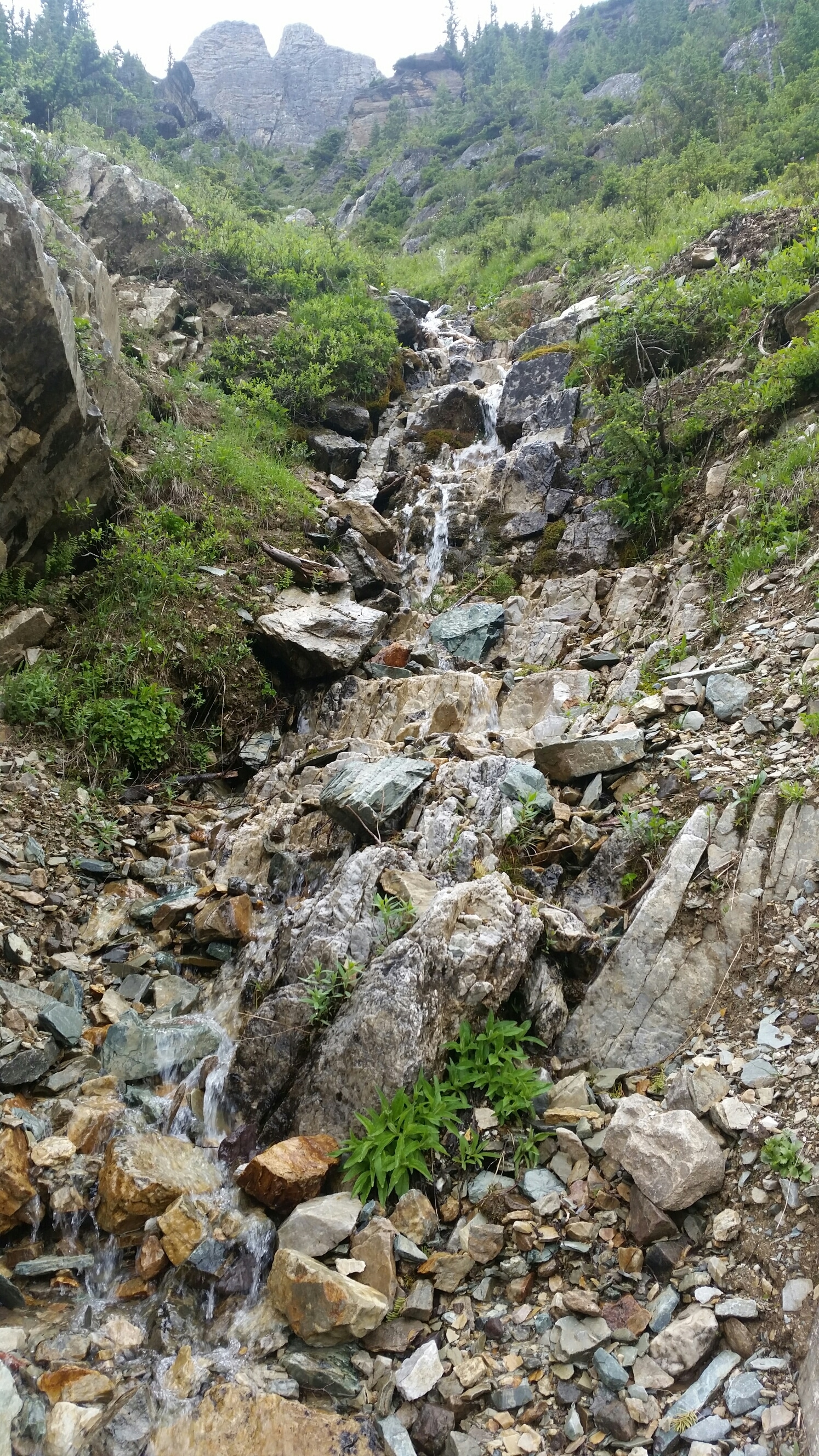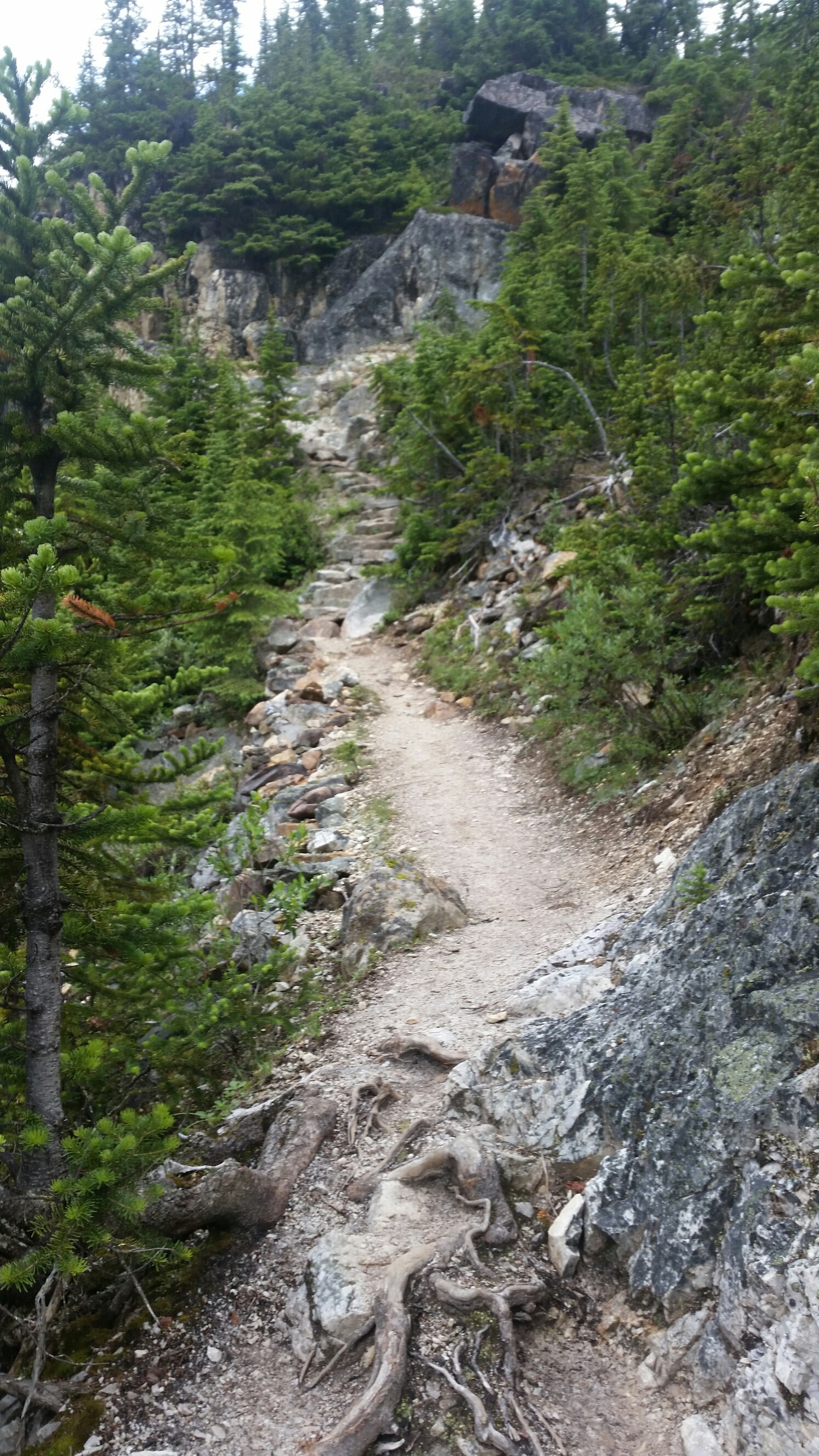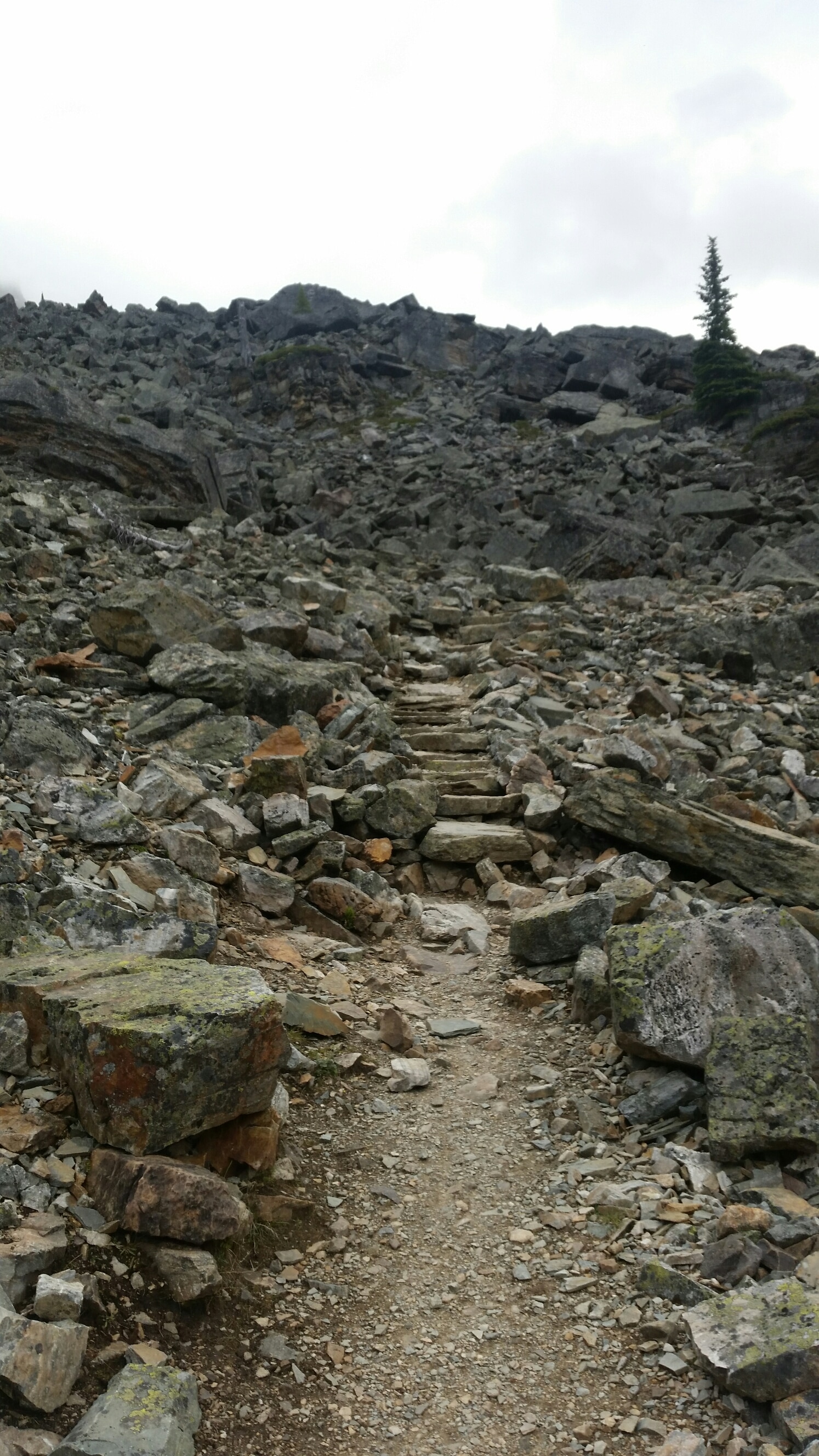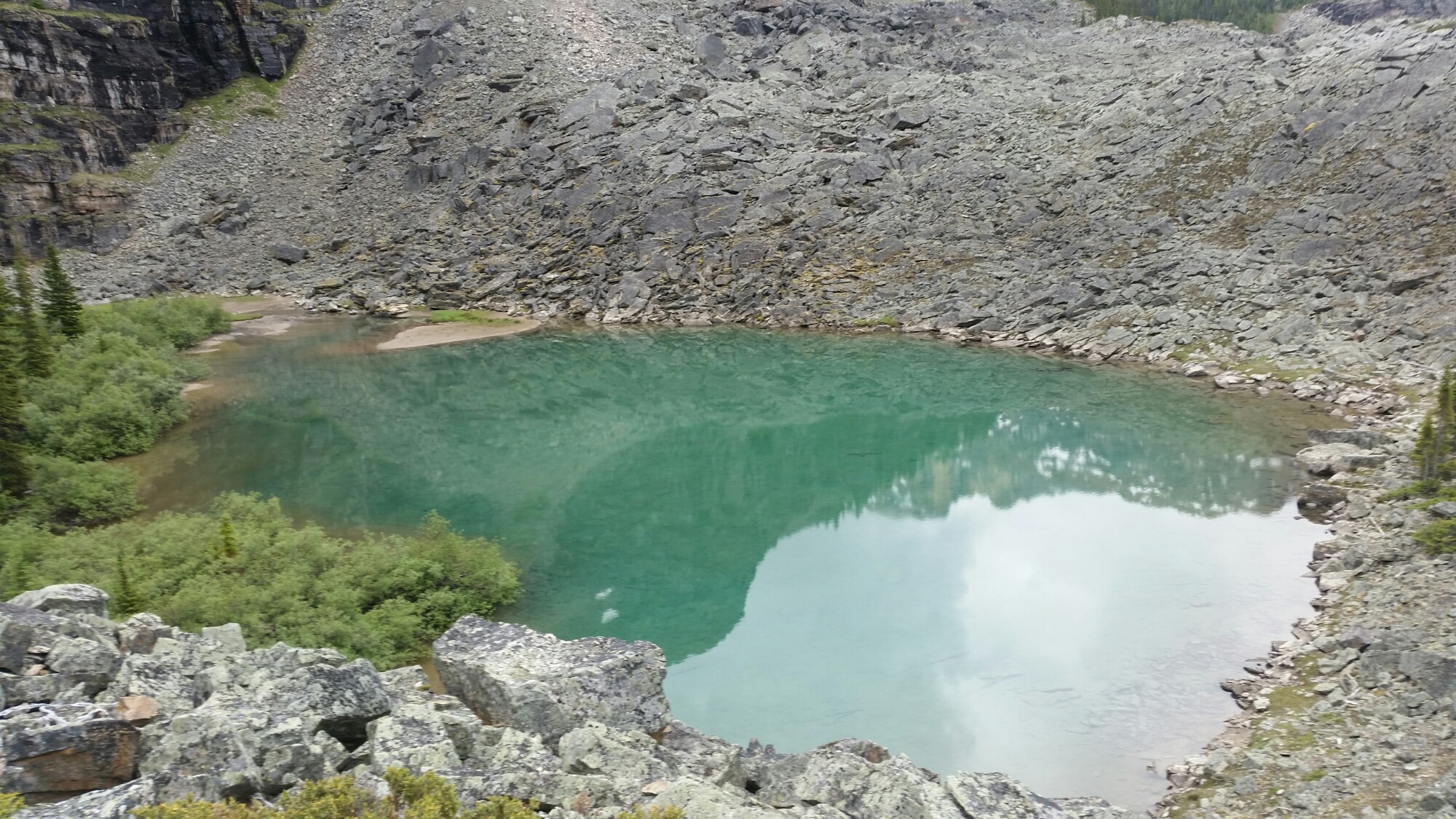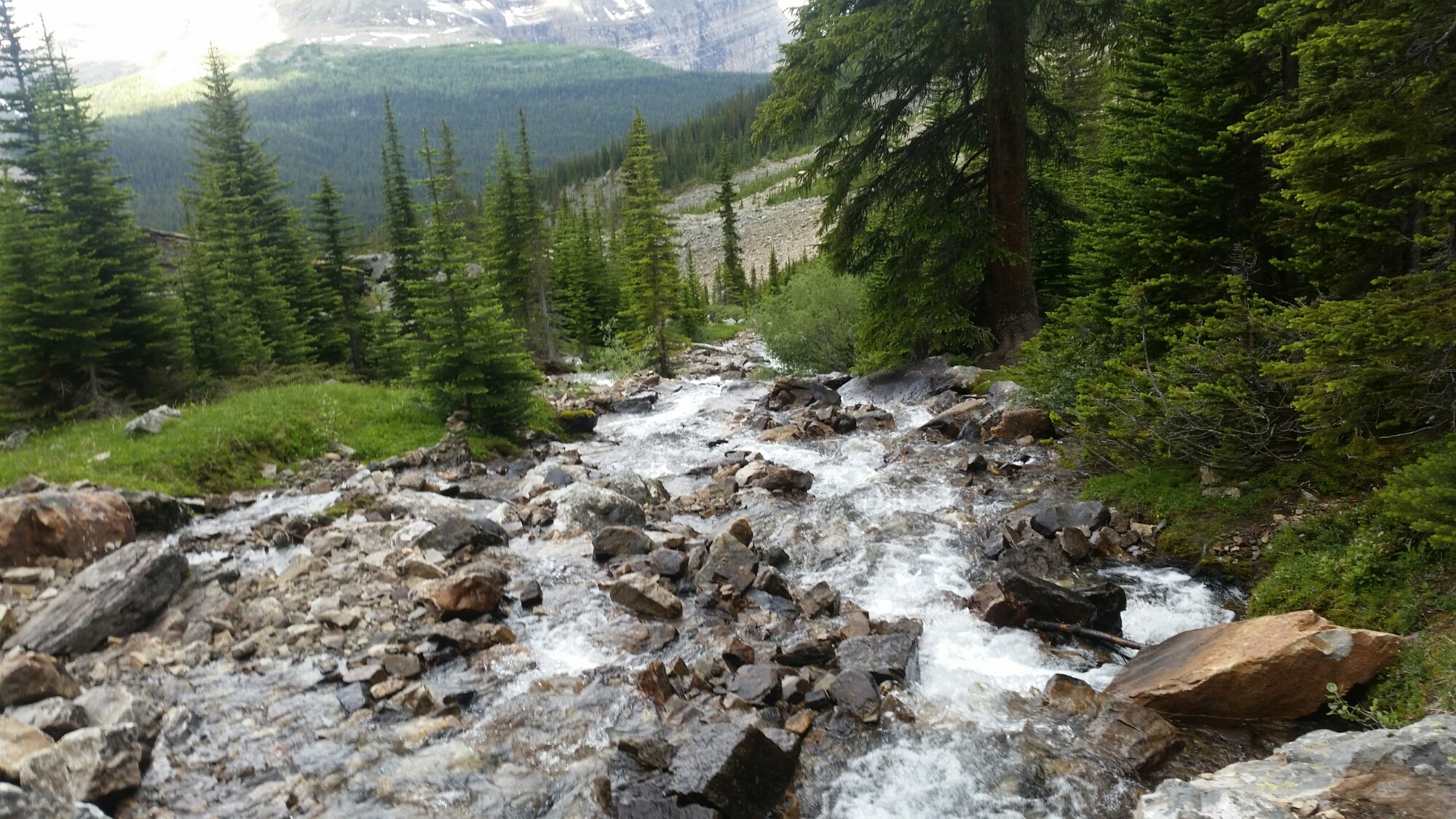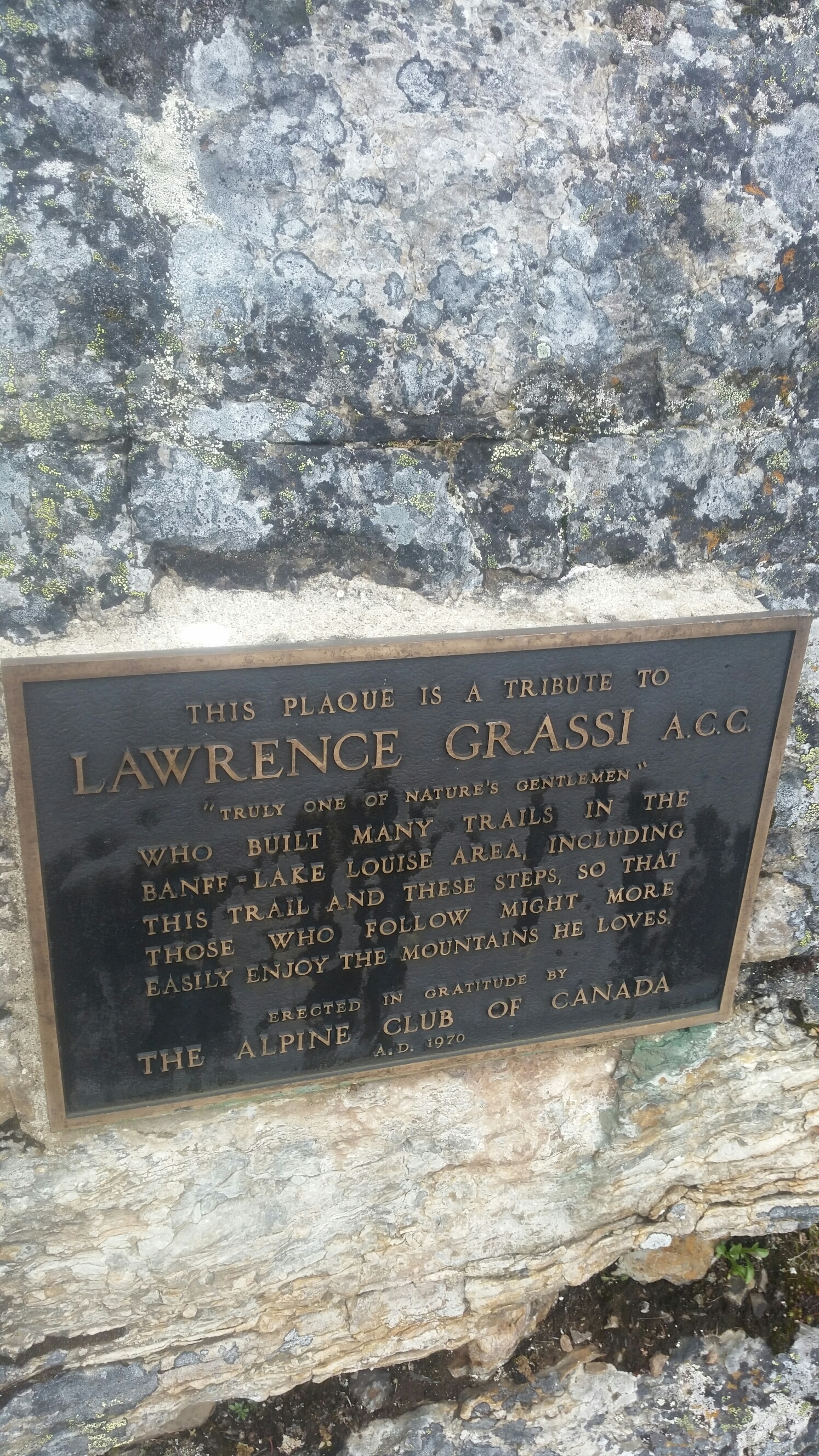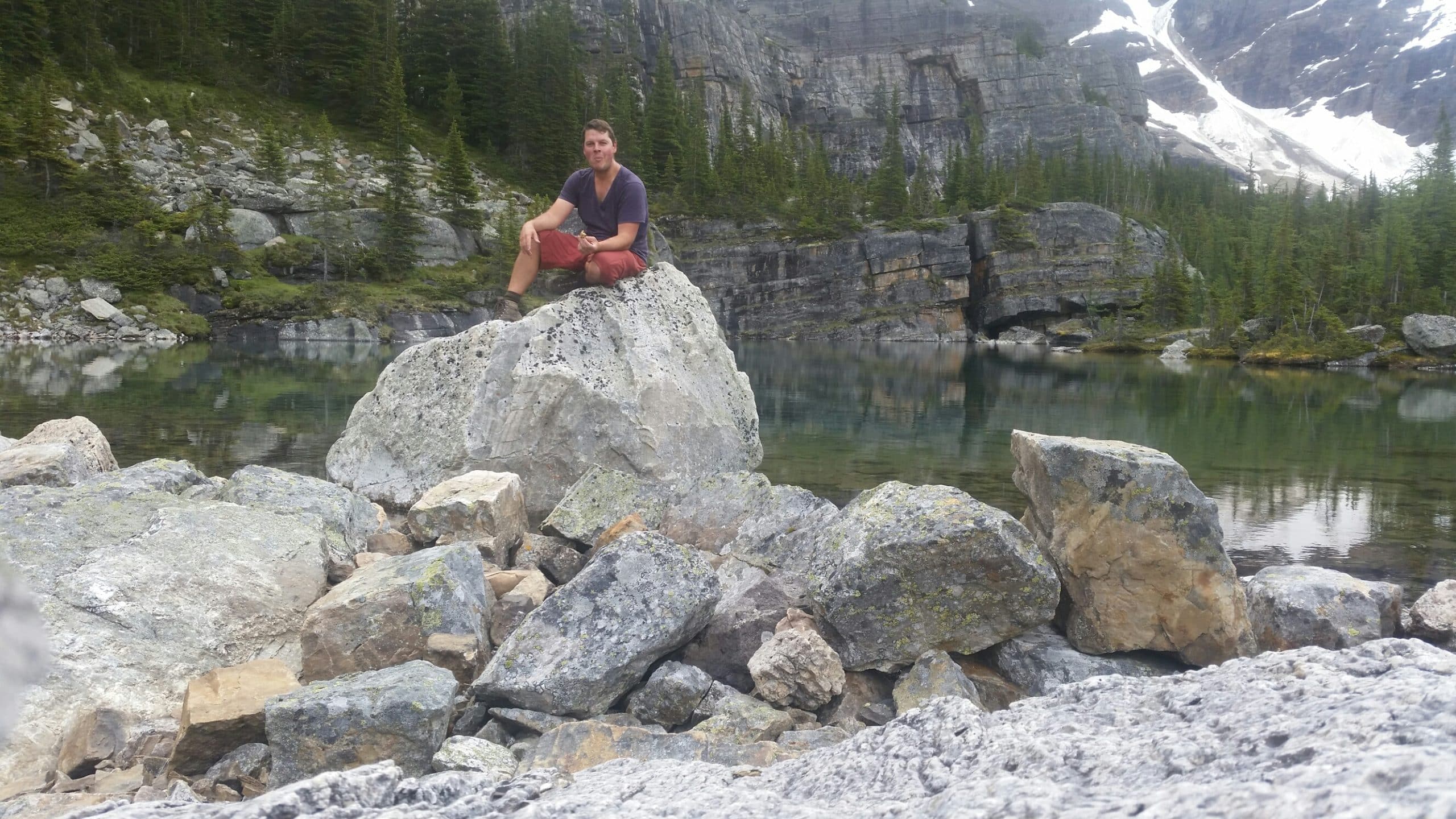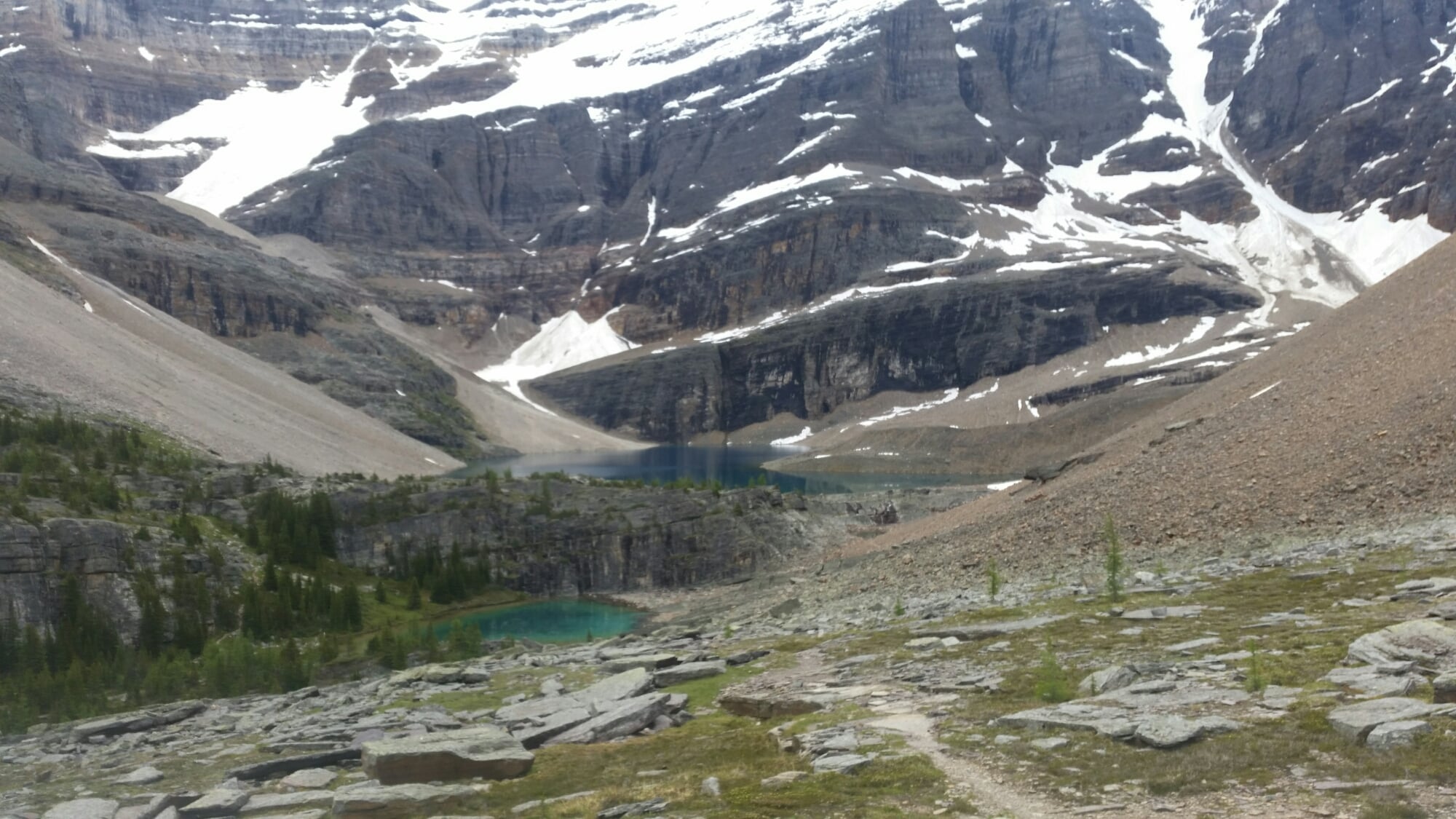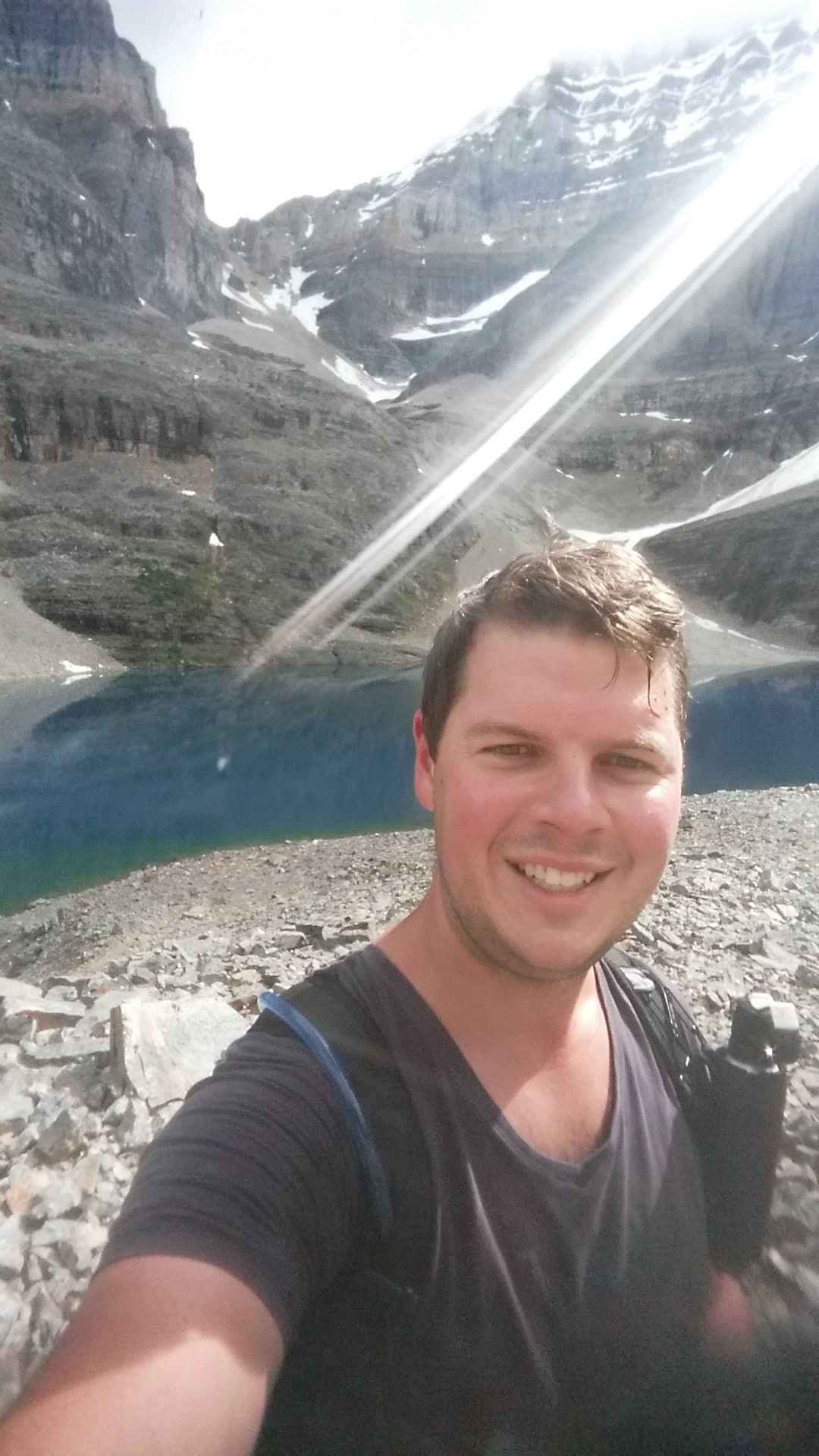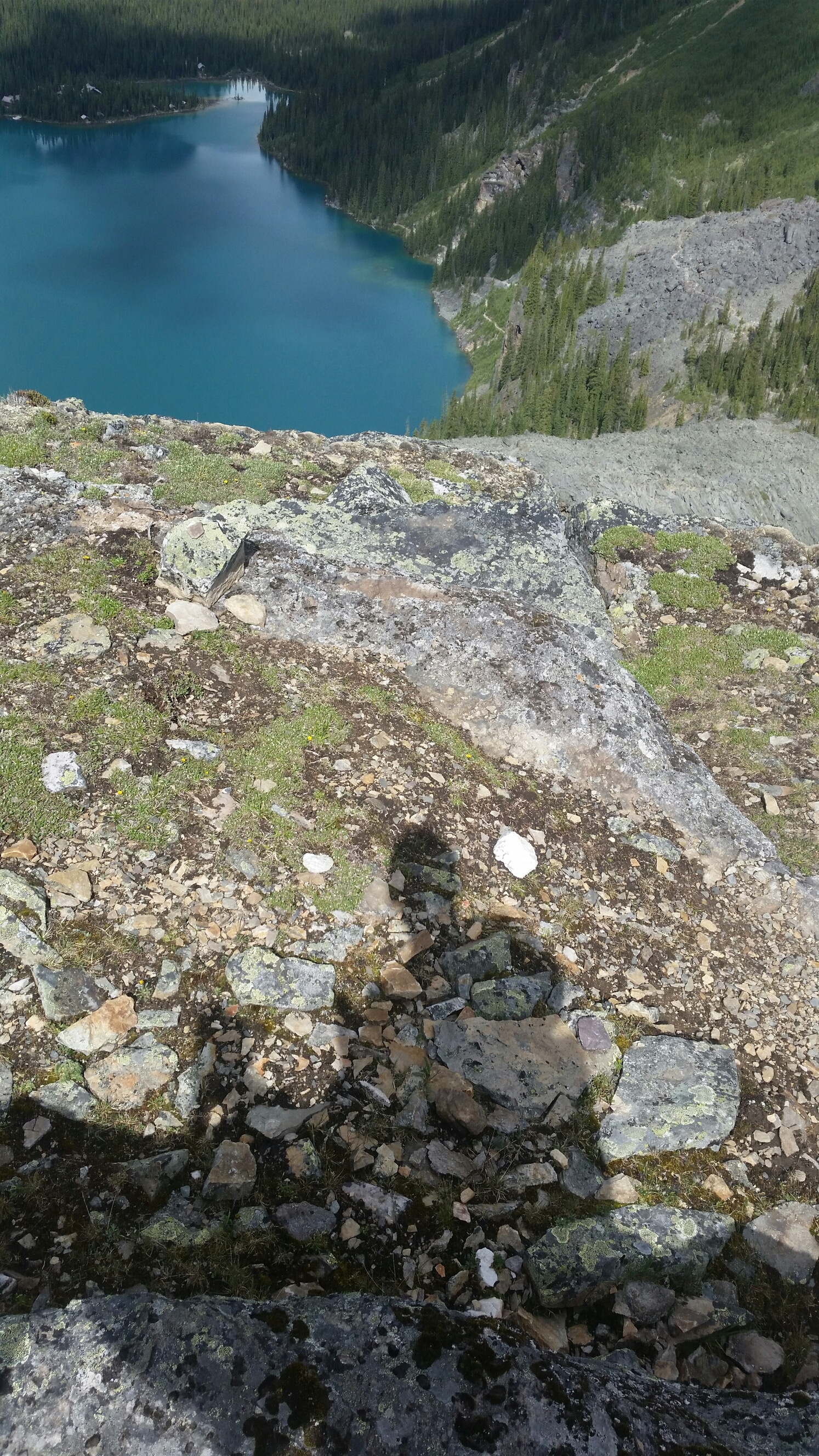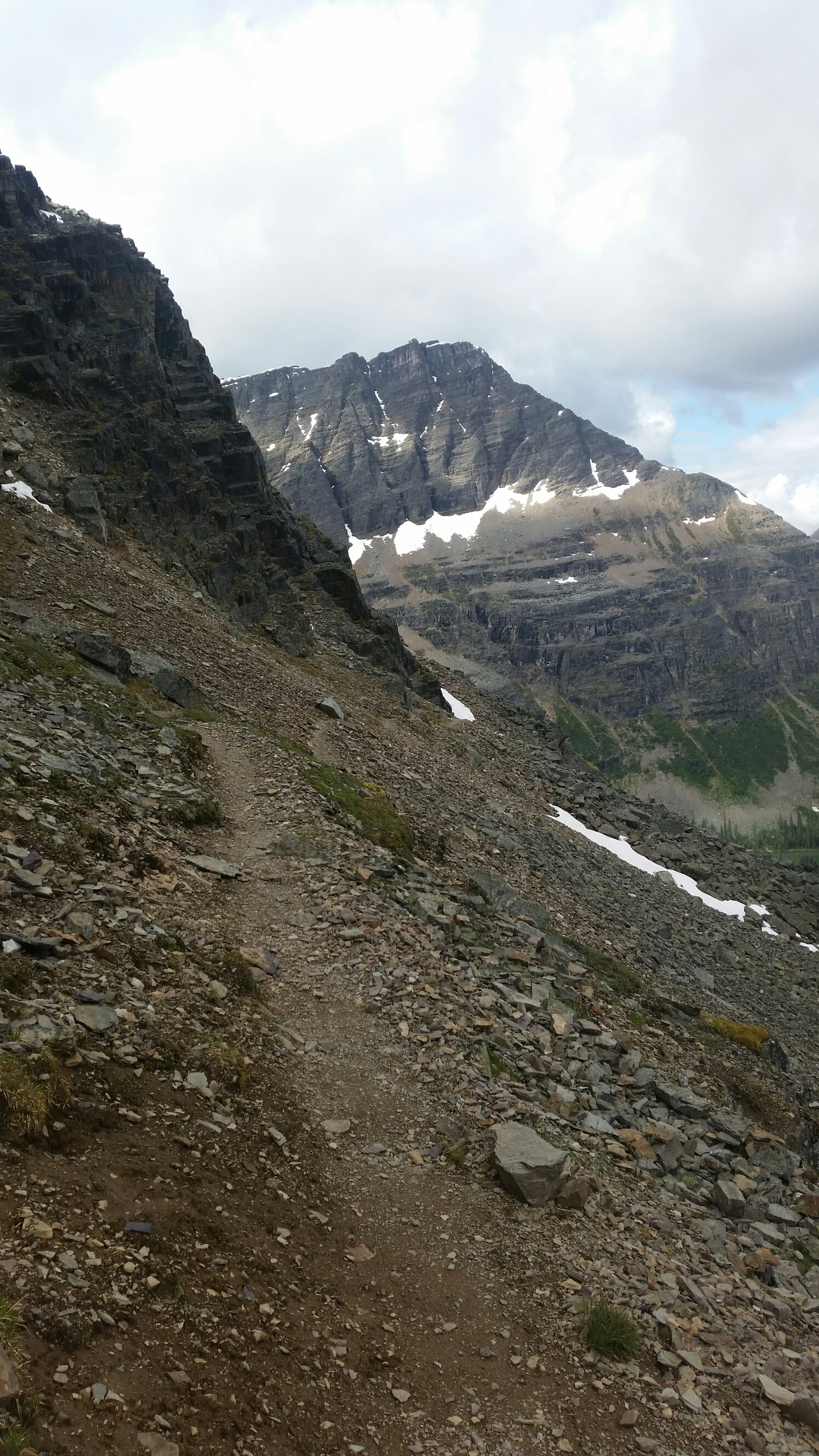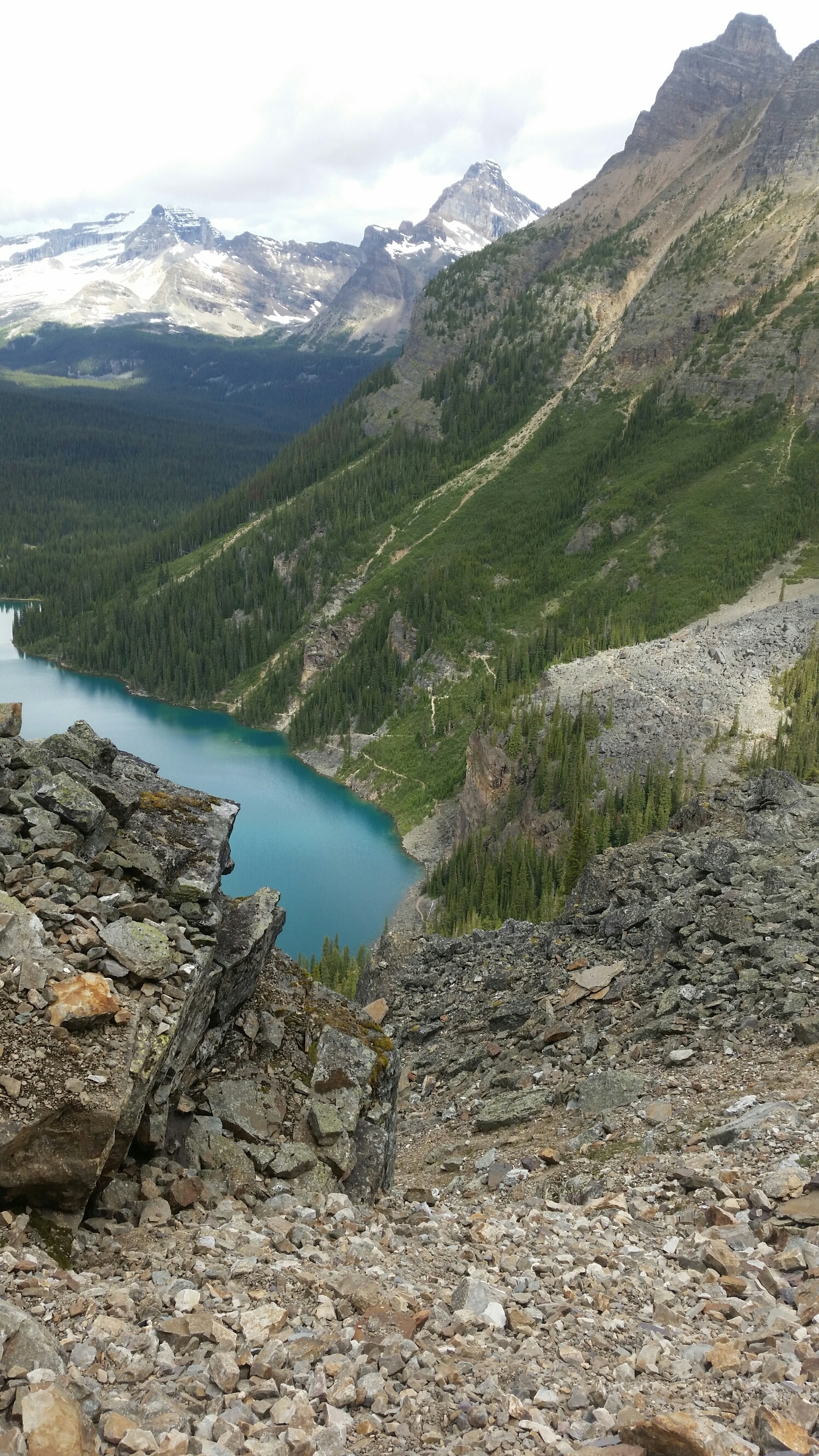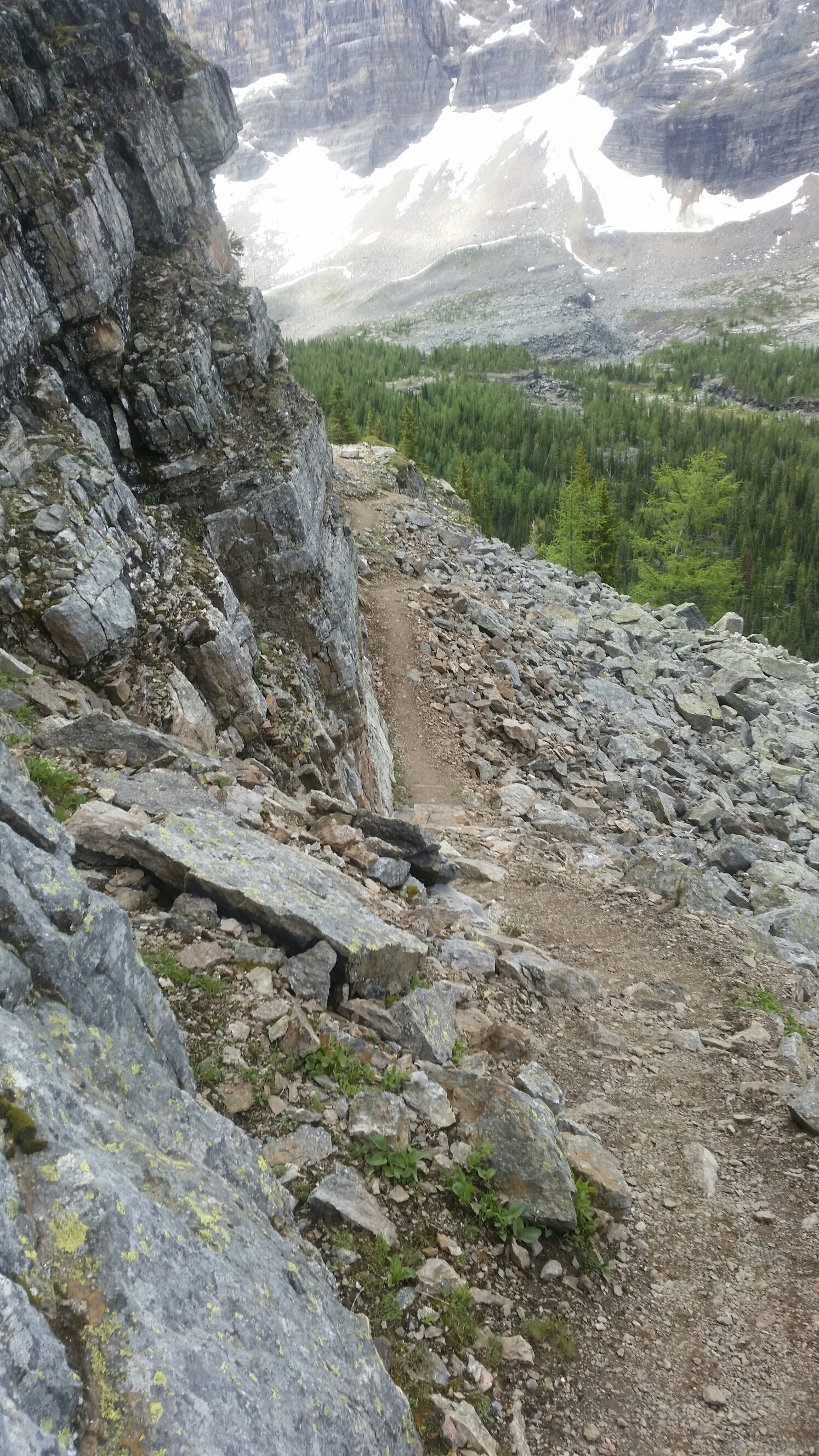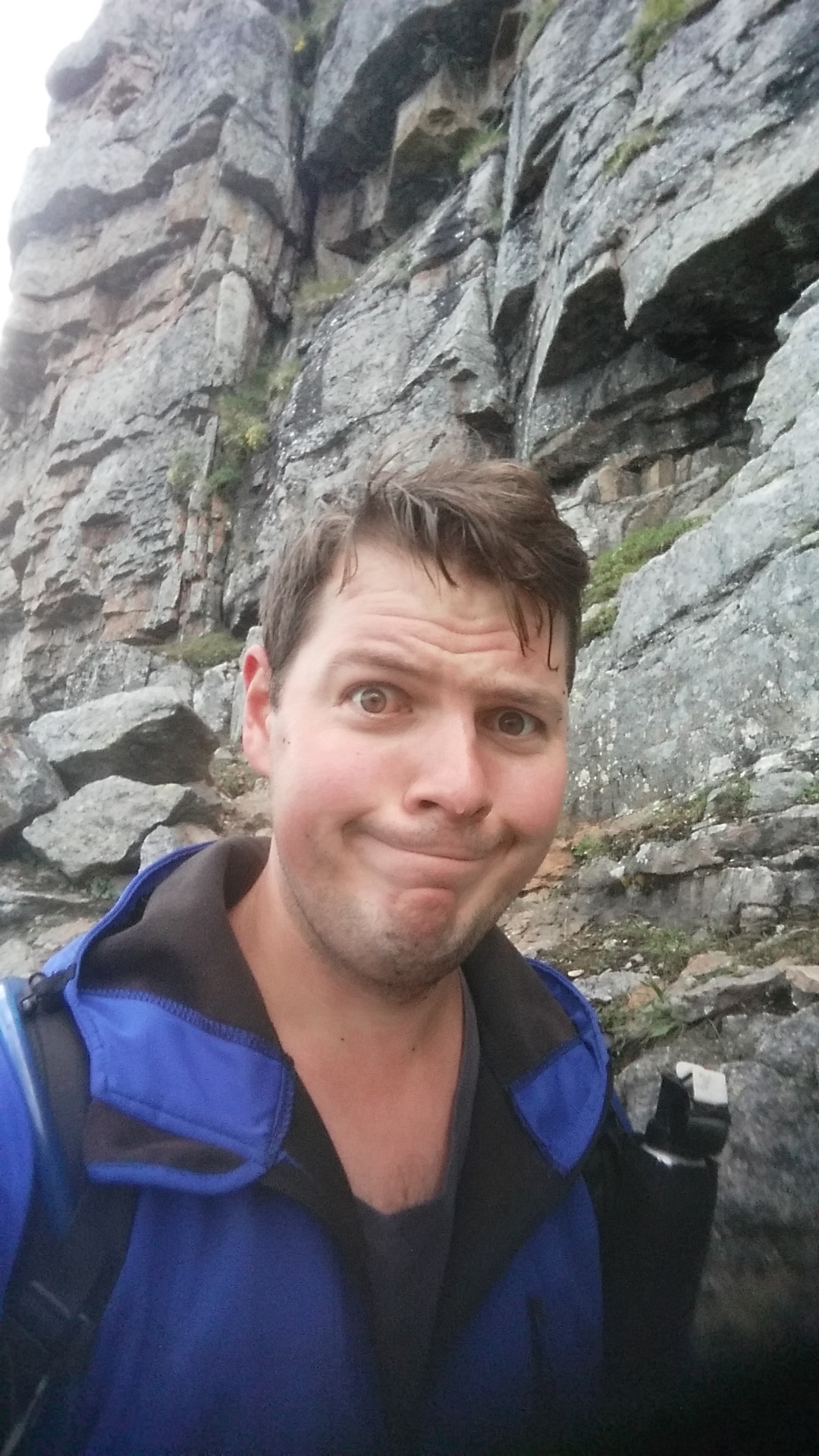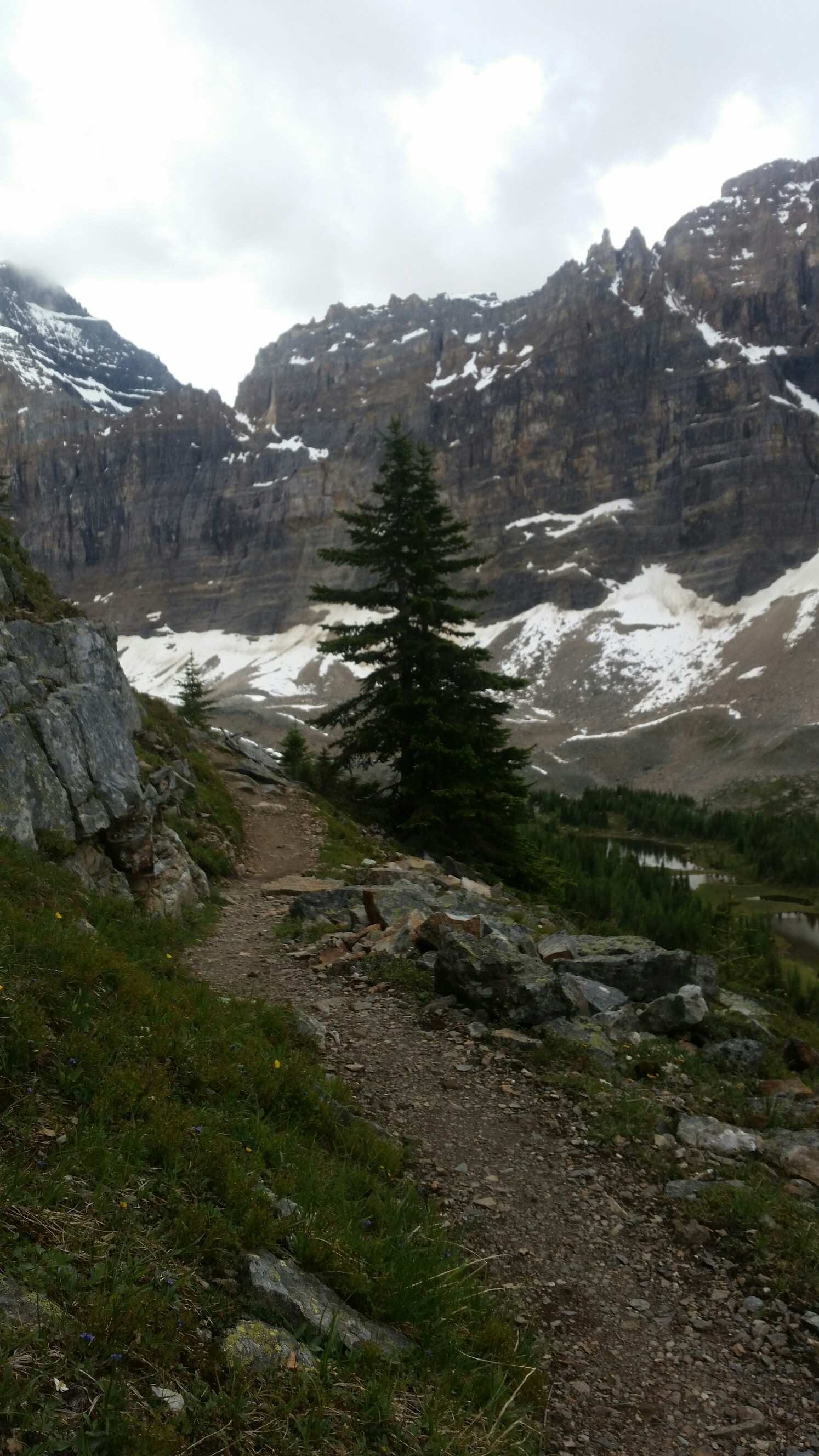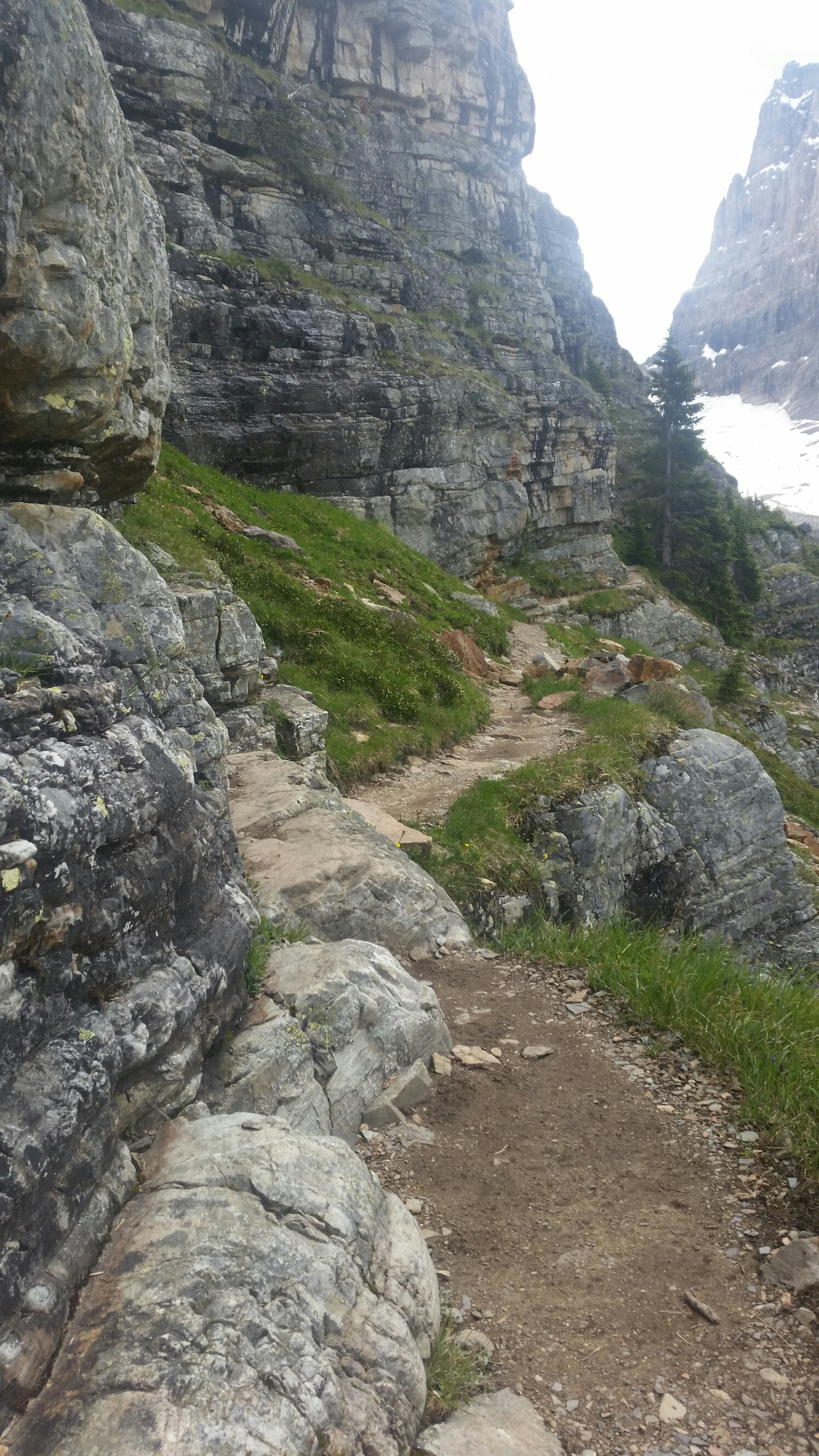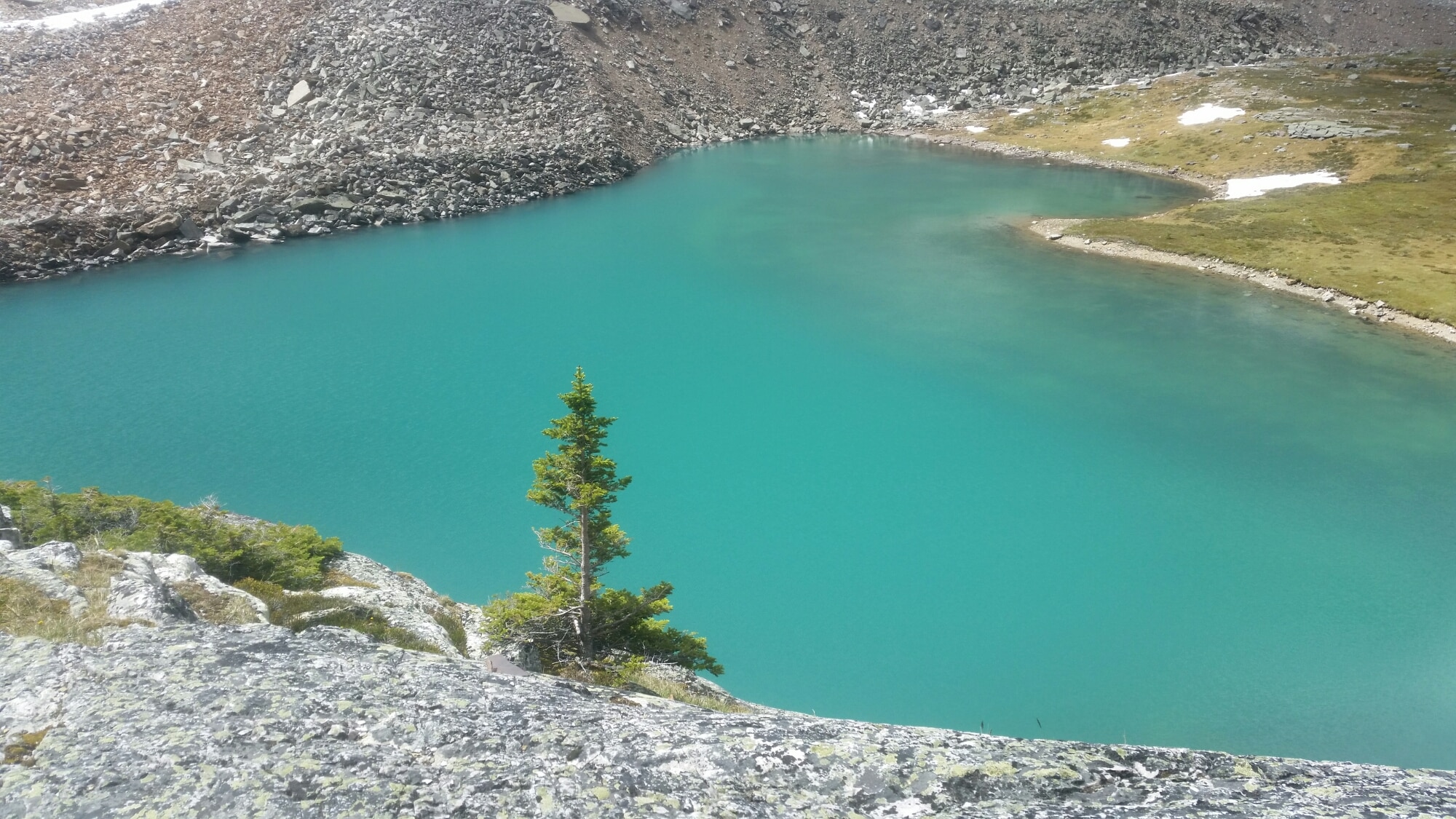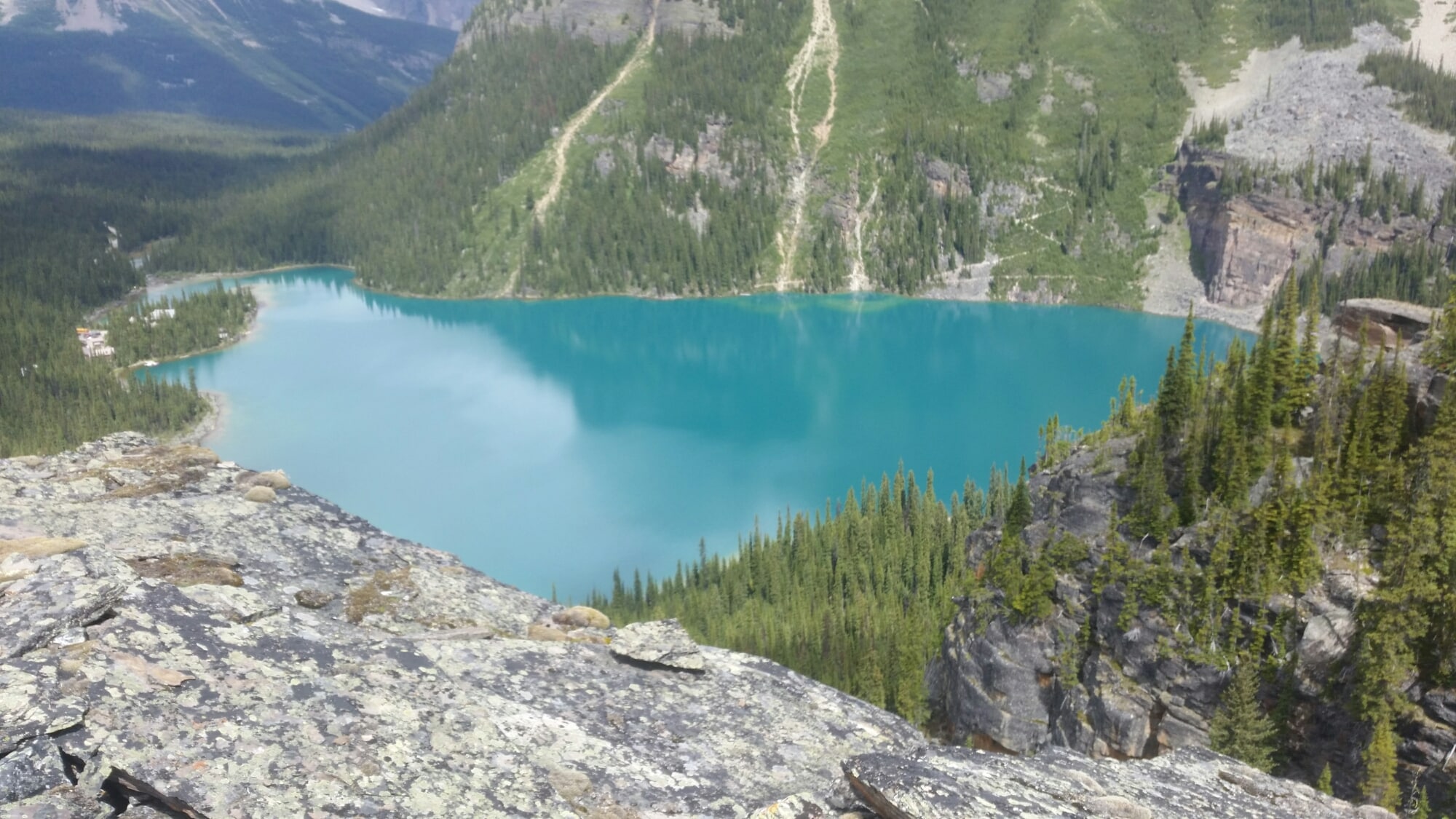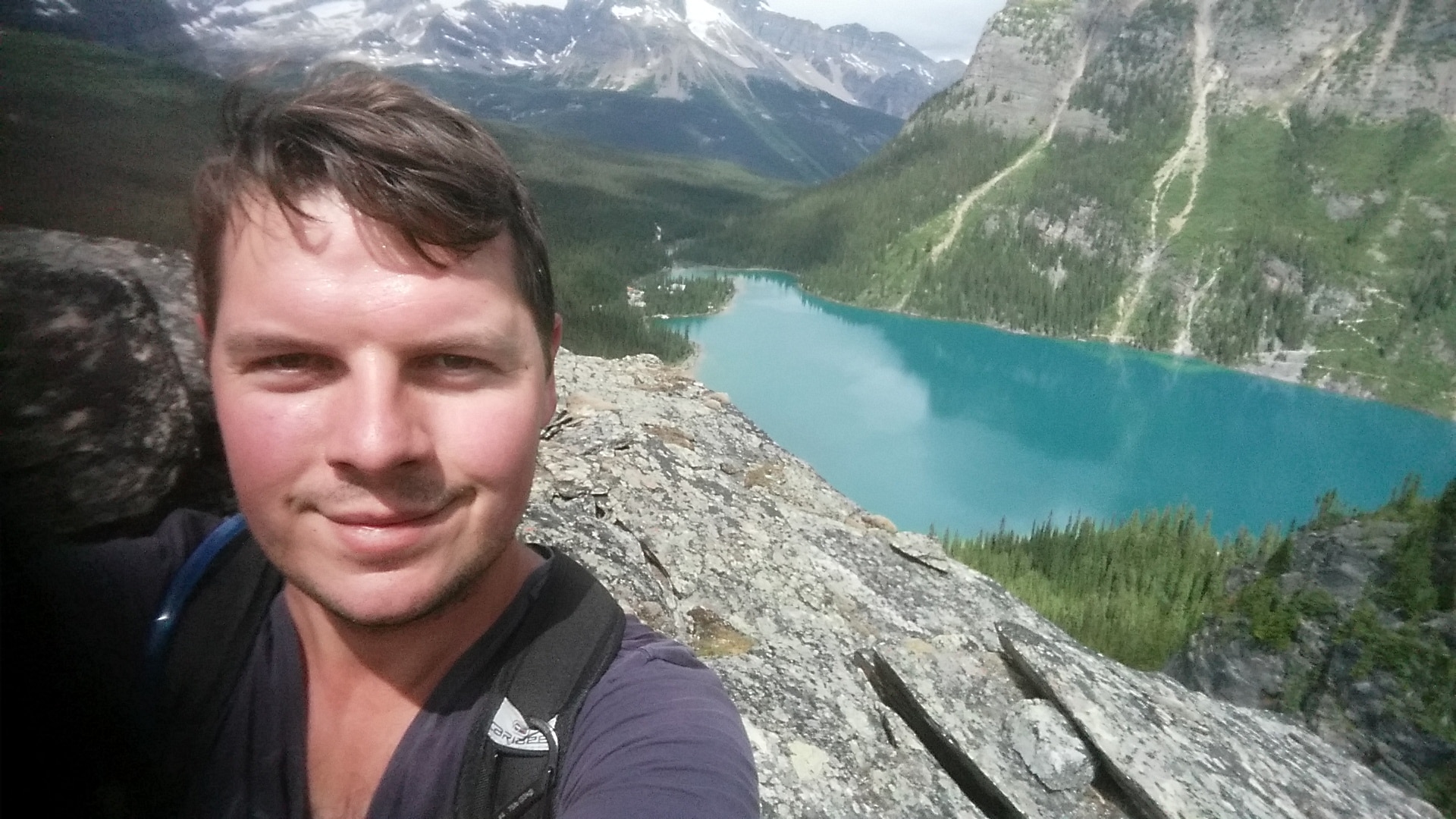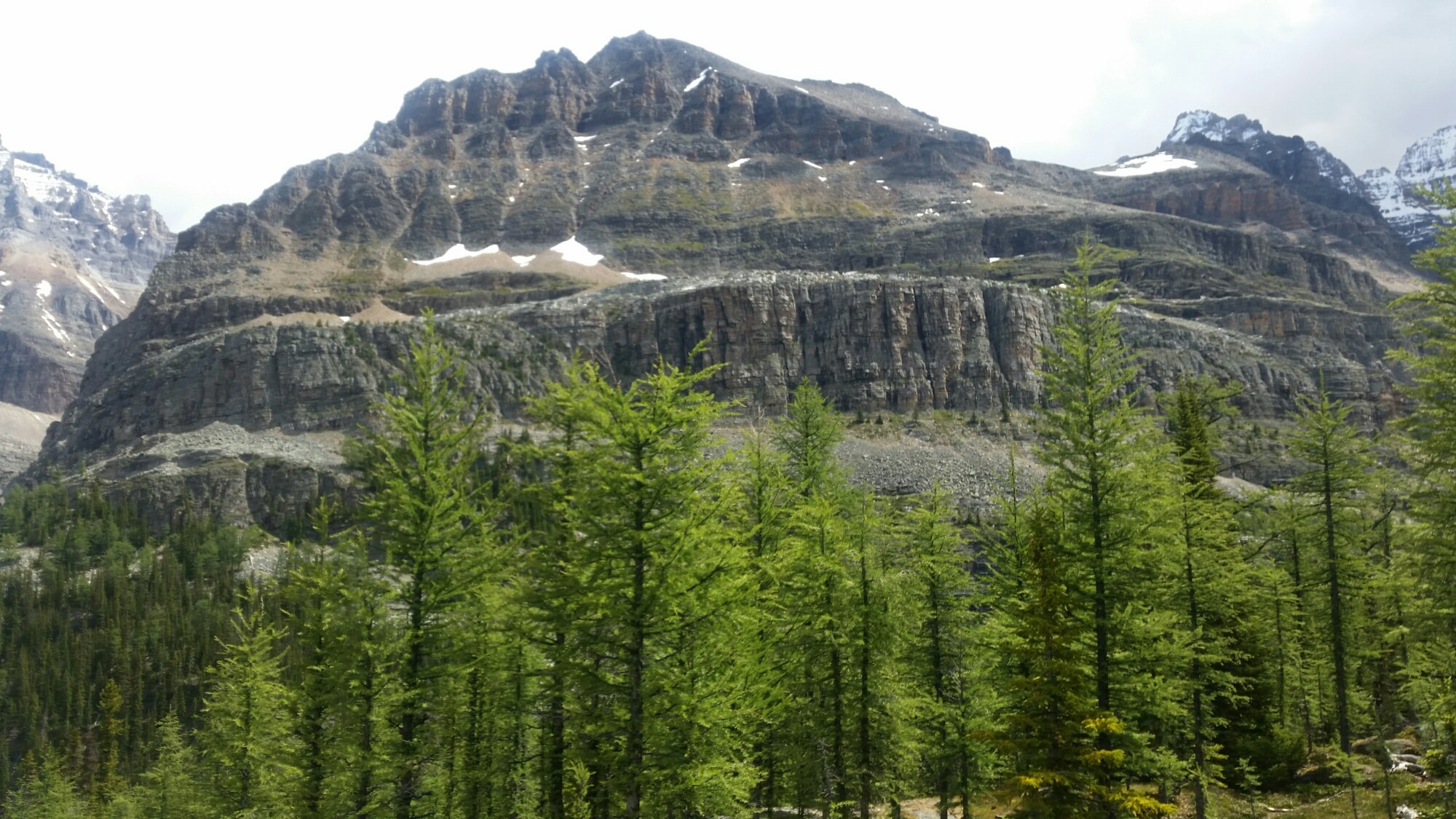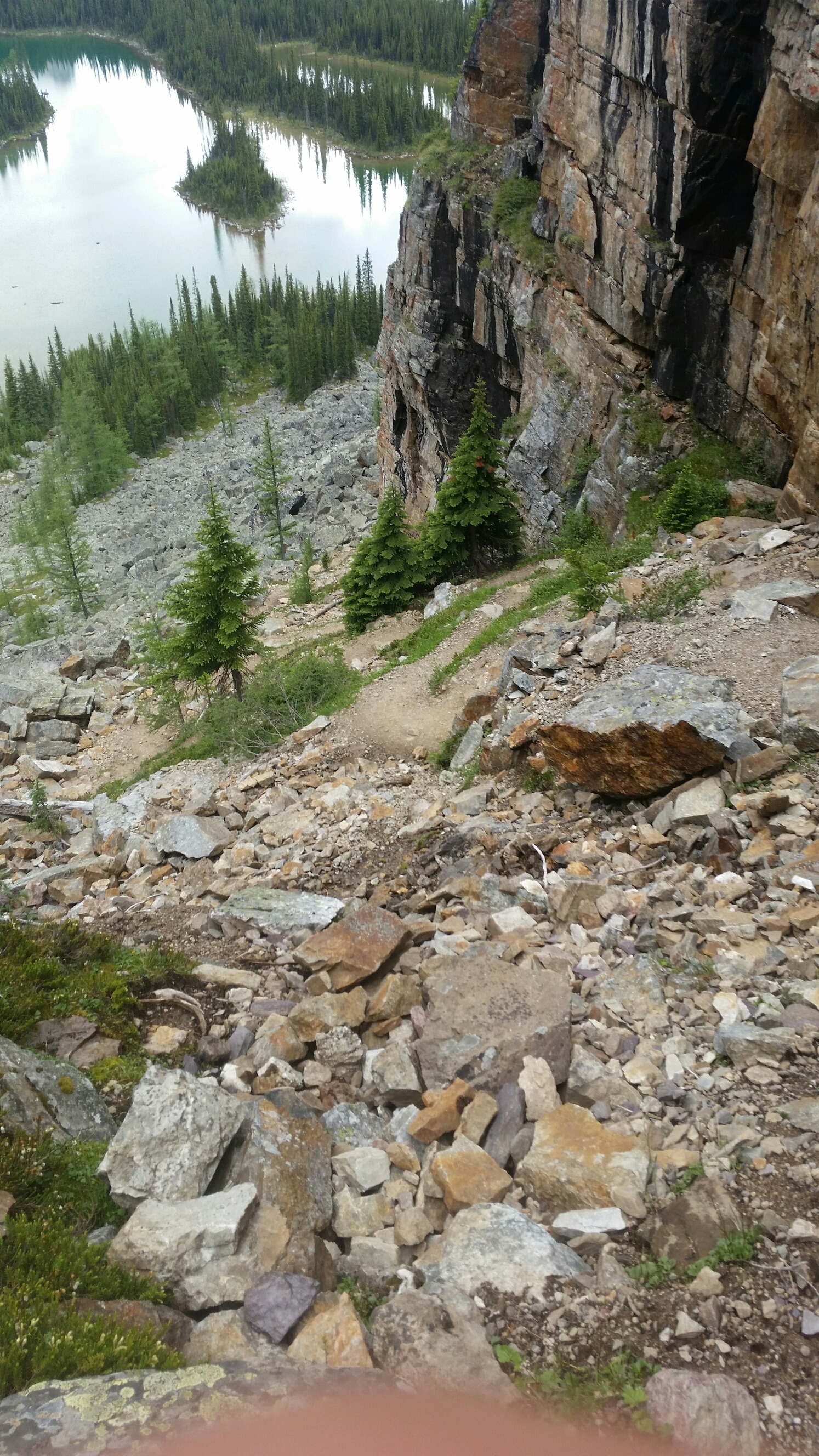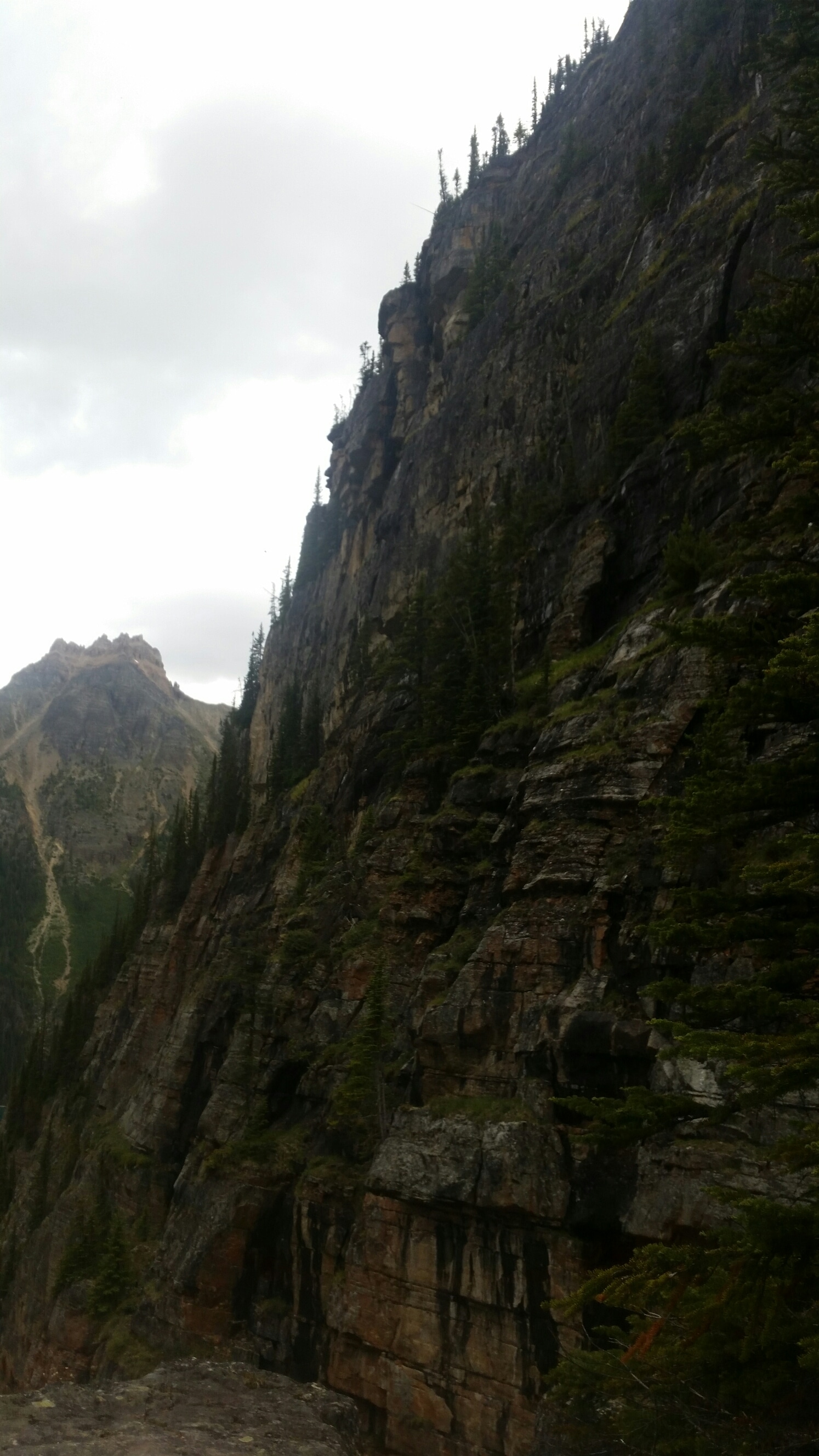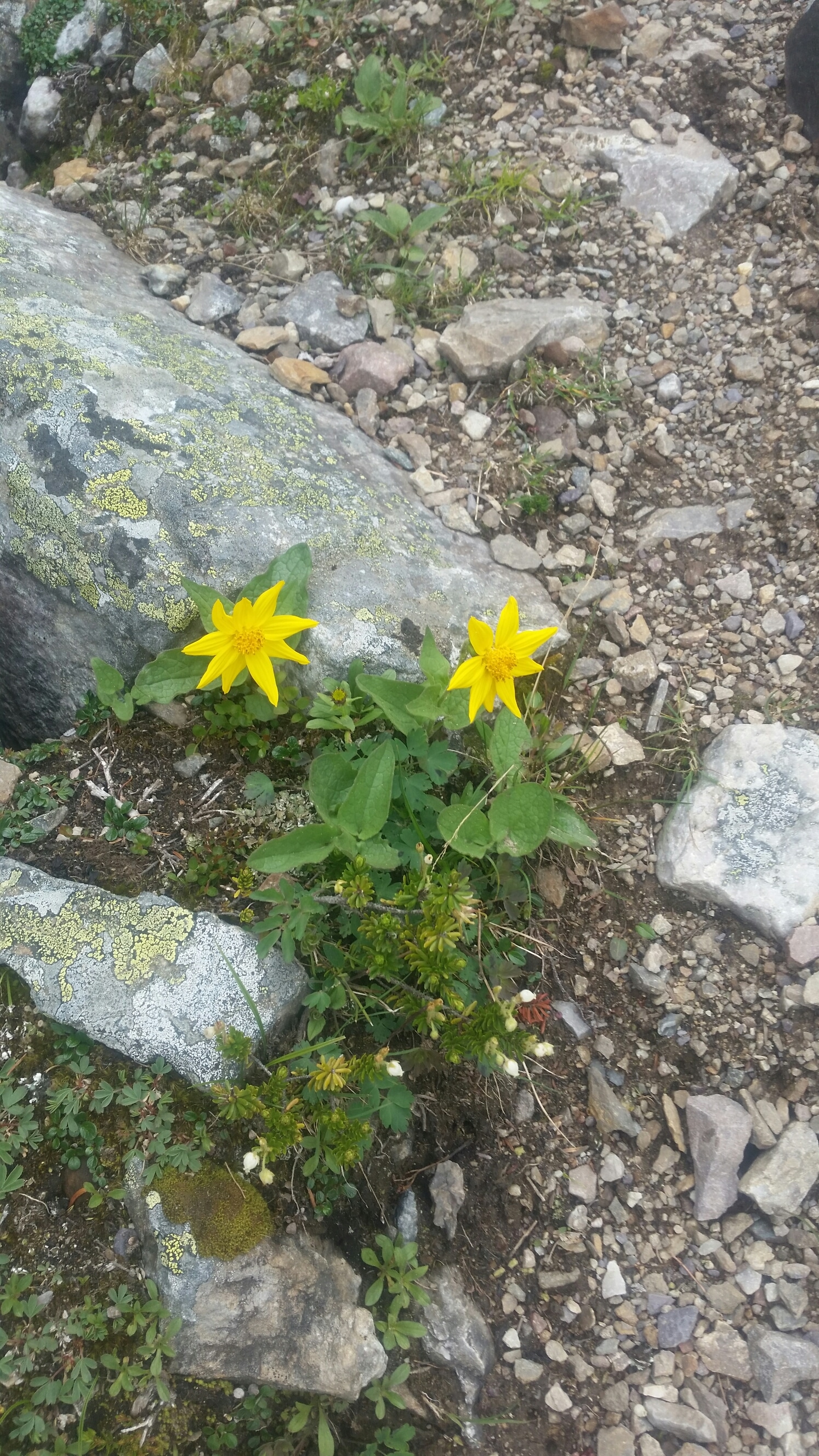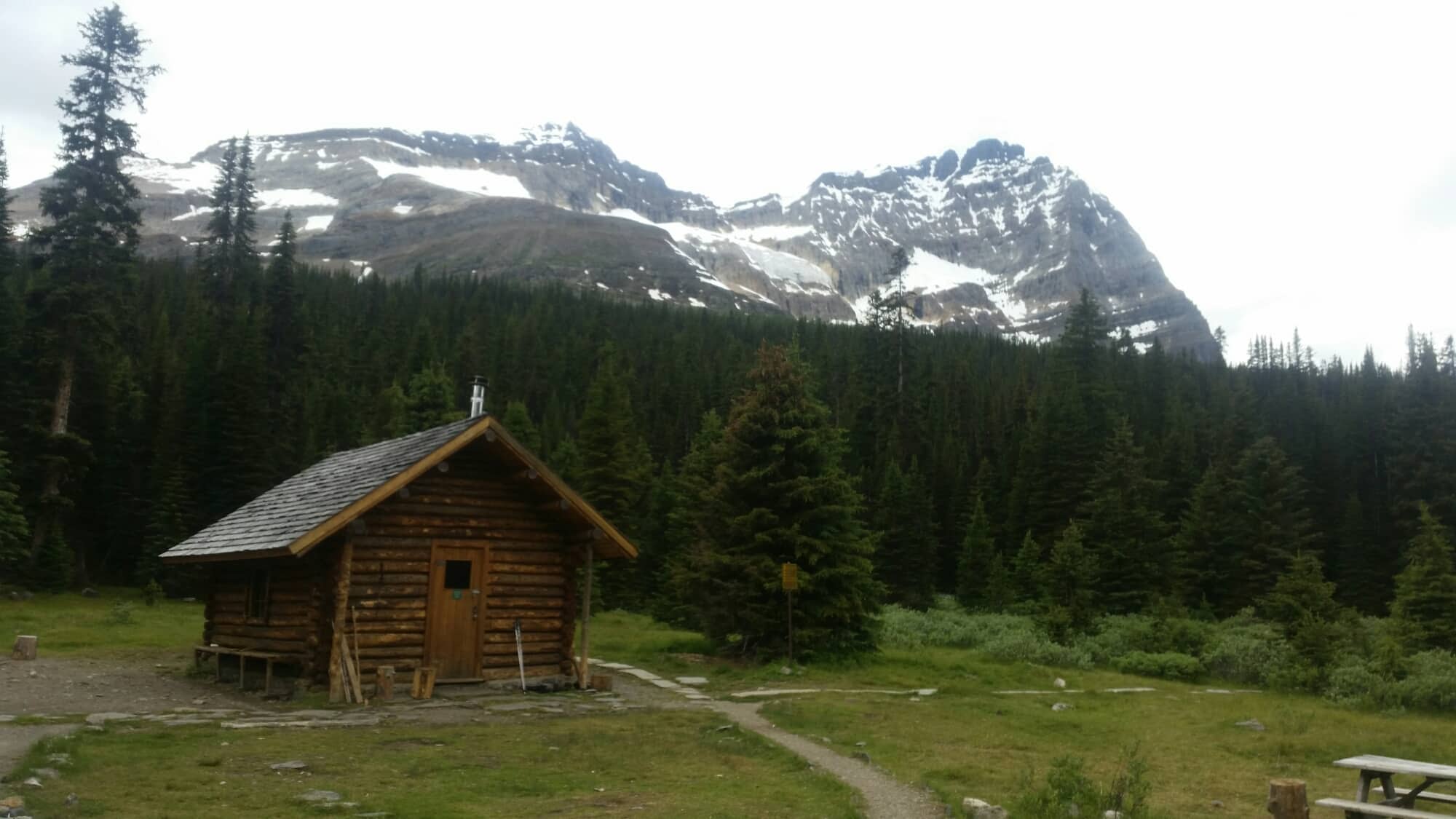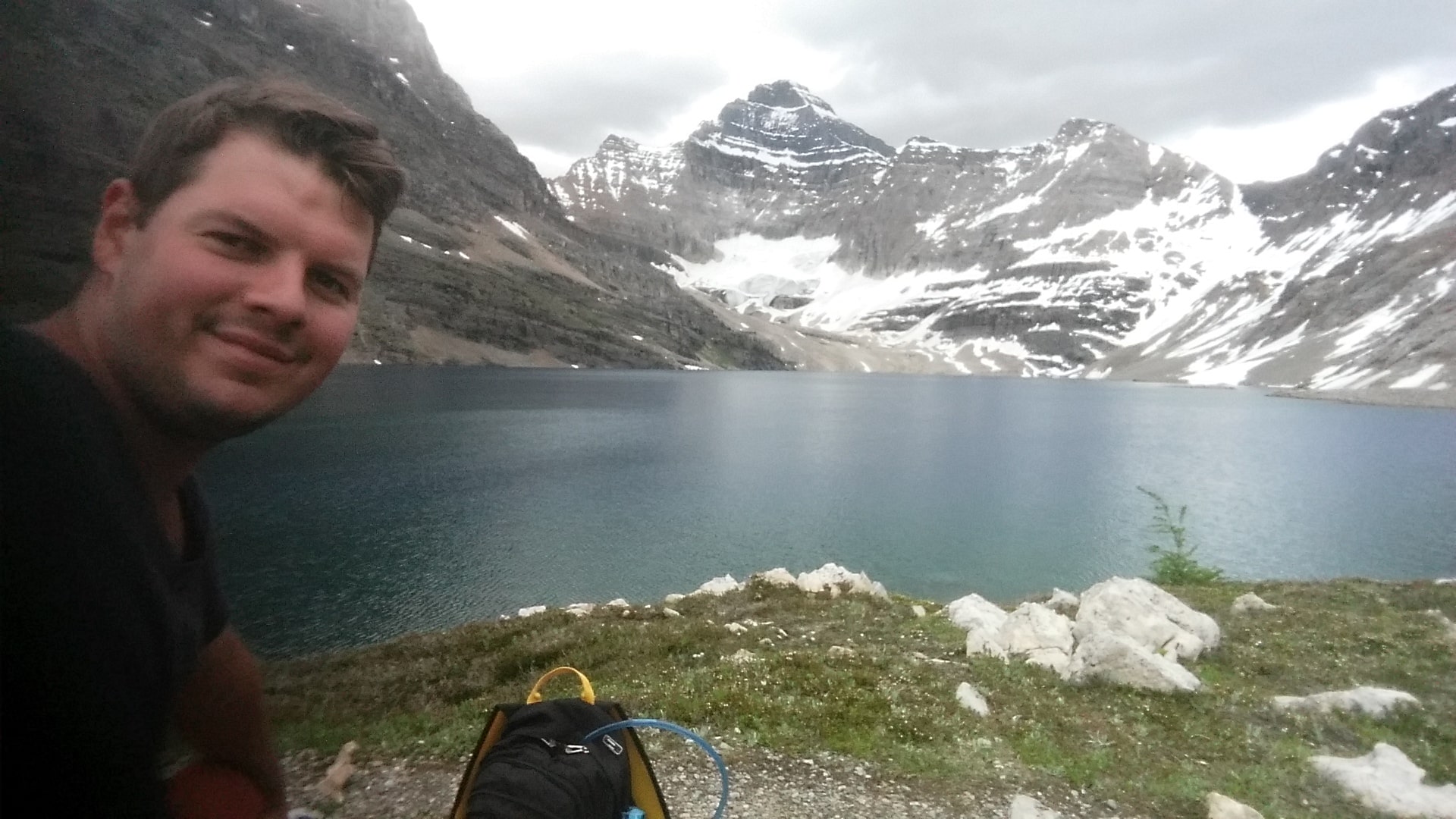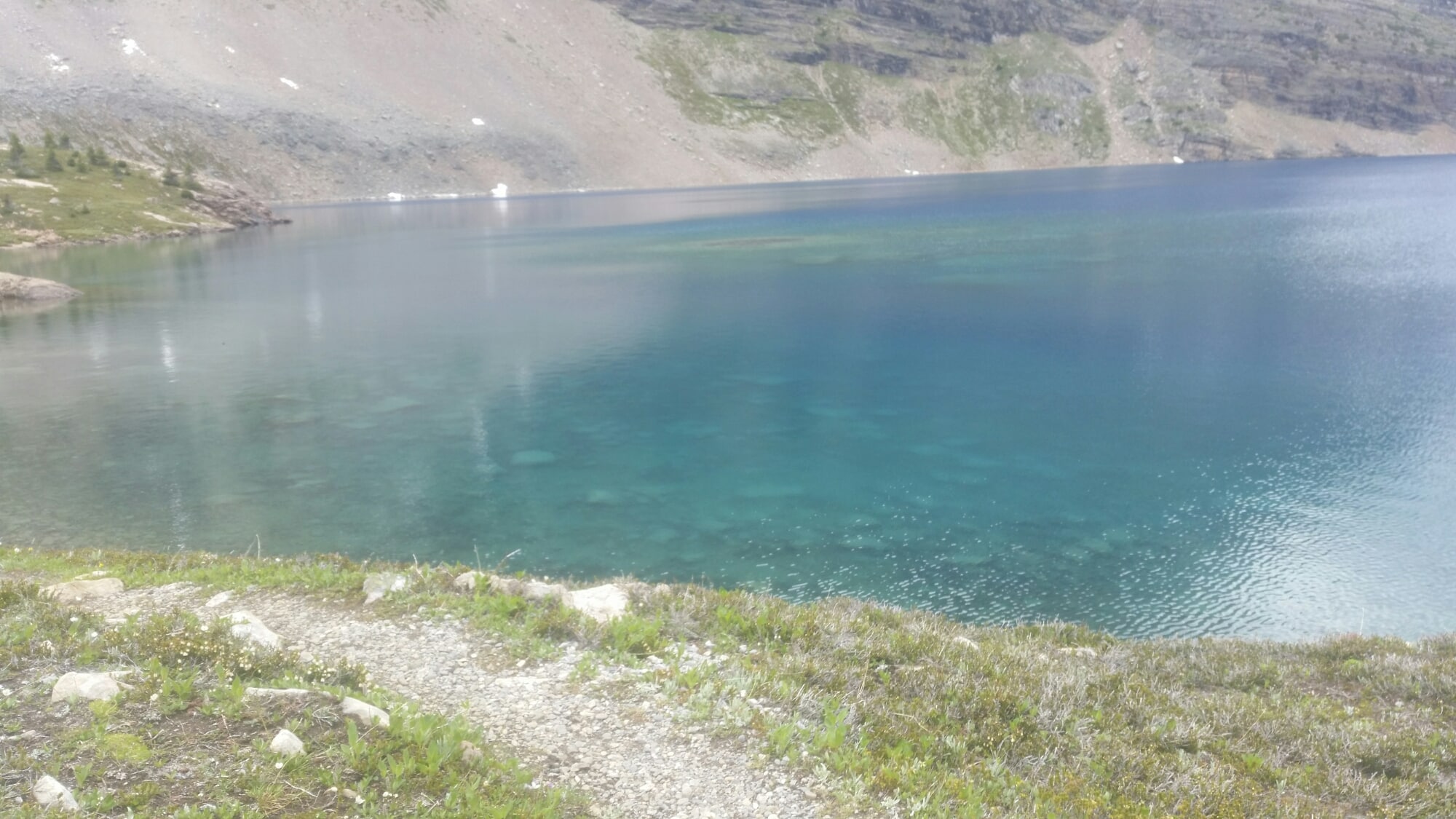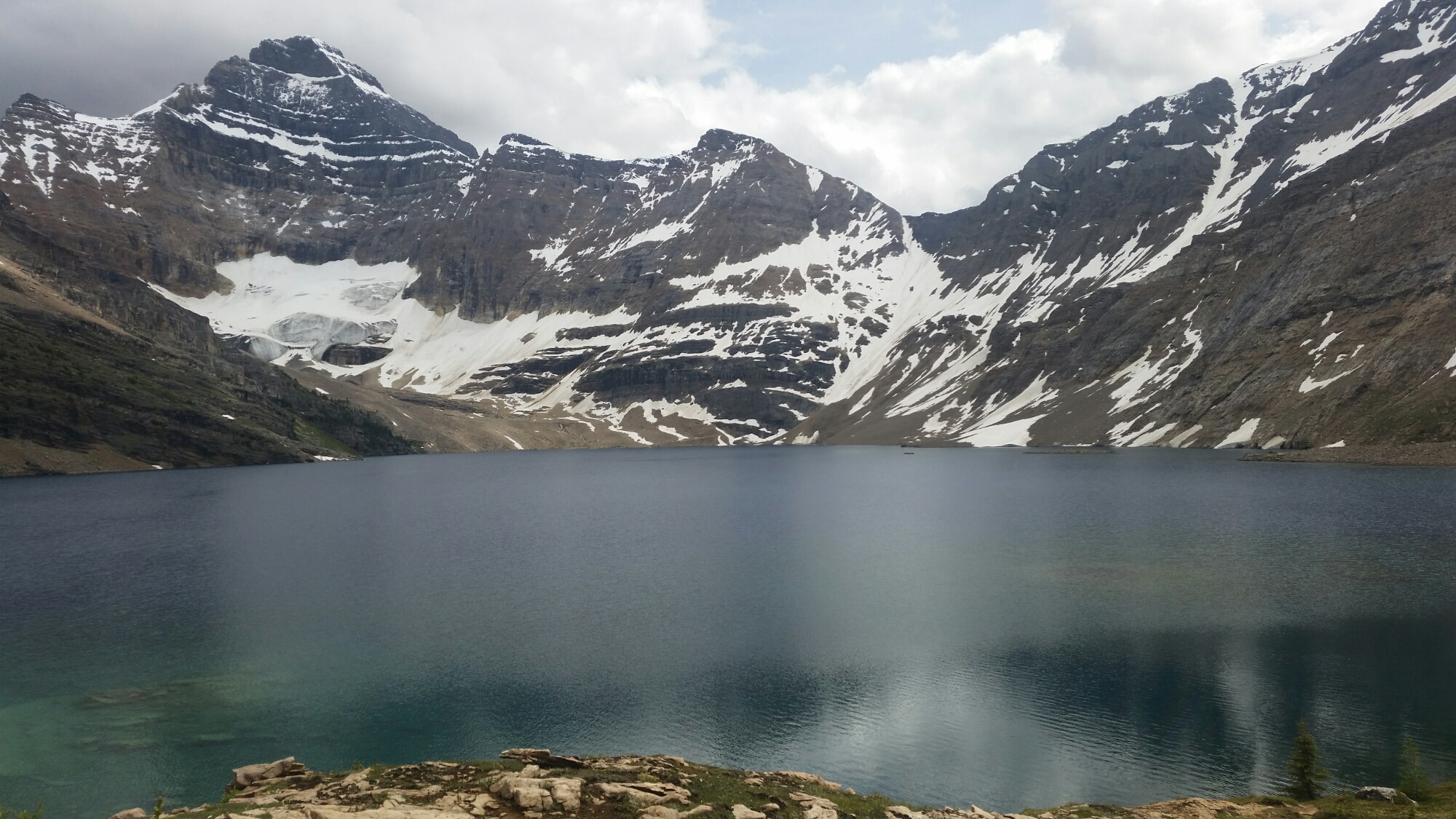 Panoramic photo of Lake O'Hara.
I consider myself to be so fortunate to witness and experience this area of the world. All the work, effort and planning has all bottled down to this awesome adventure. I have video footage which I will compile once I am set up back home, for now the photos will do. WAHOO!!!