I set my alarm for 5.30am to give myself time for a shower and walk across town to the airport bus. It was sad to lose such a good travel buddy but thing were still exciting…off to Newfoundland!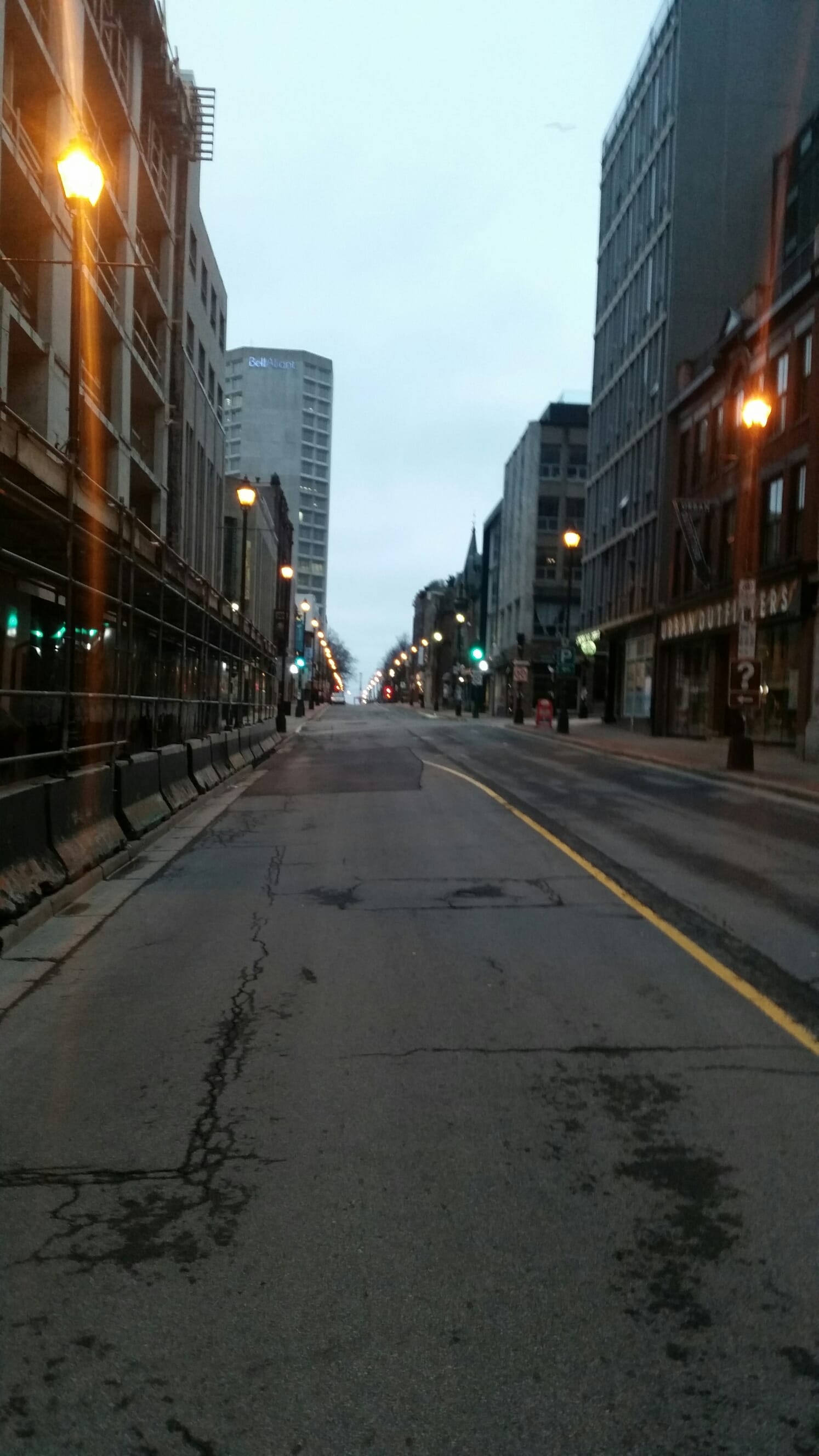 After a small wait at Halifax Airport I boarded my Porter Airlines flight to St.John's. The coastal city had been struck by a massive snow storm just days earlier and the view from the plane was magical.
I landed, scored a great deal on my car rental, the nice lady upgraded my vehicle so now I am driving a Hyundai Sonata, heated seats, parking cameras, Bluetooth navigation. Once sorted I called my couch surfing hosts to double check my arrival, all was sorted and just before I went to drive off Ben calls me back and asks if I would rather go for a hike with him… I had a shoes on already so I agreed. I was 45mins in Newfoundland and already on a hike. And what a hike! It took about 3 hours to do the 9kms along the coast, the views were spectacular, and I asked Ben to take a photo of me to scare mum with…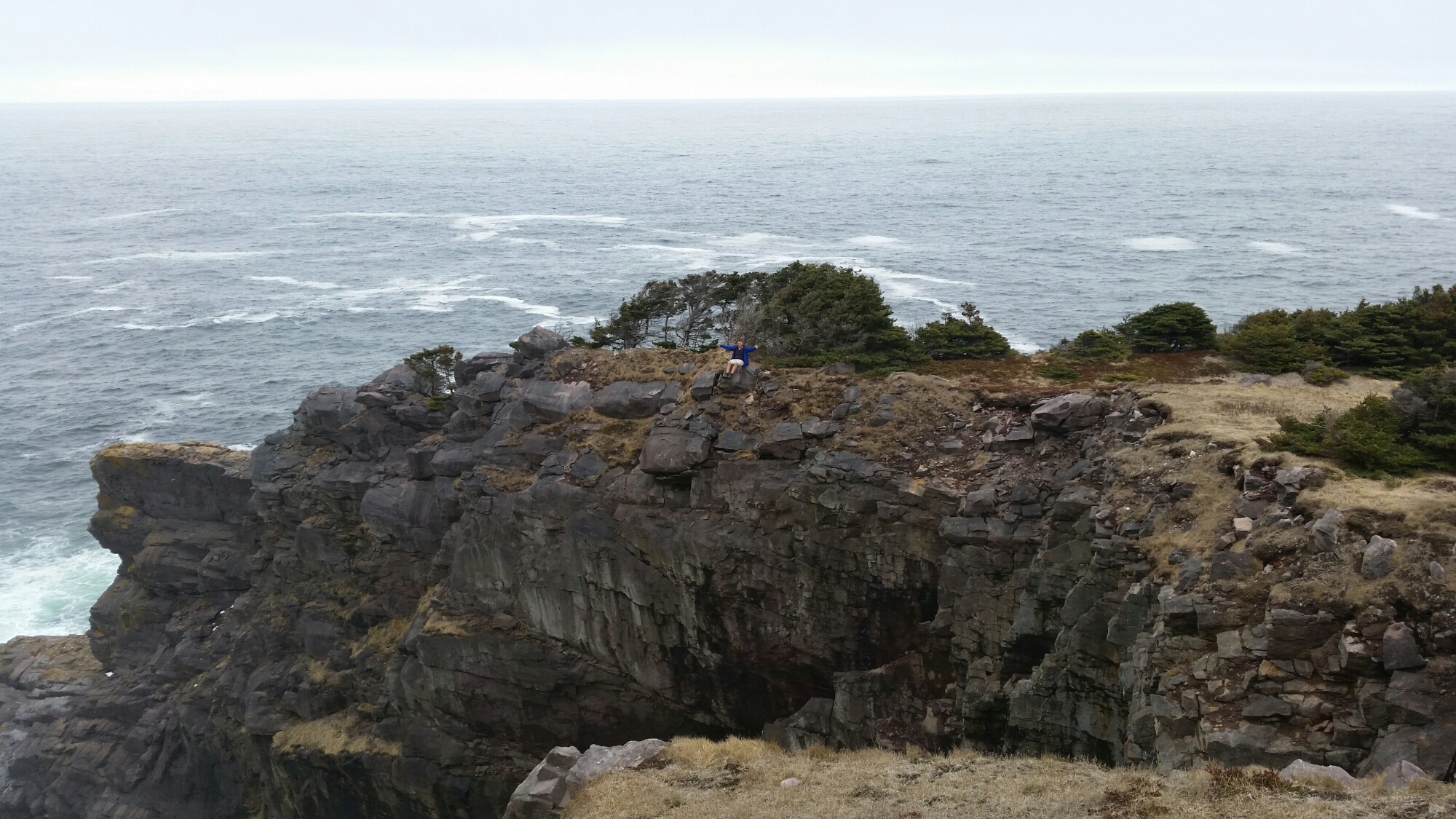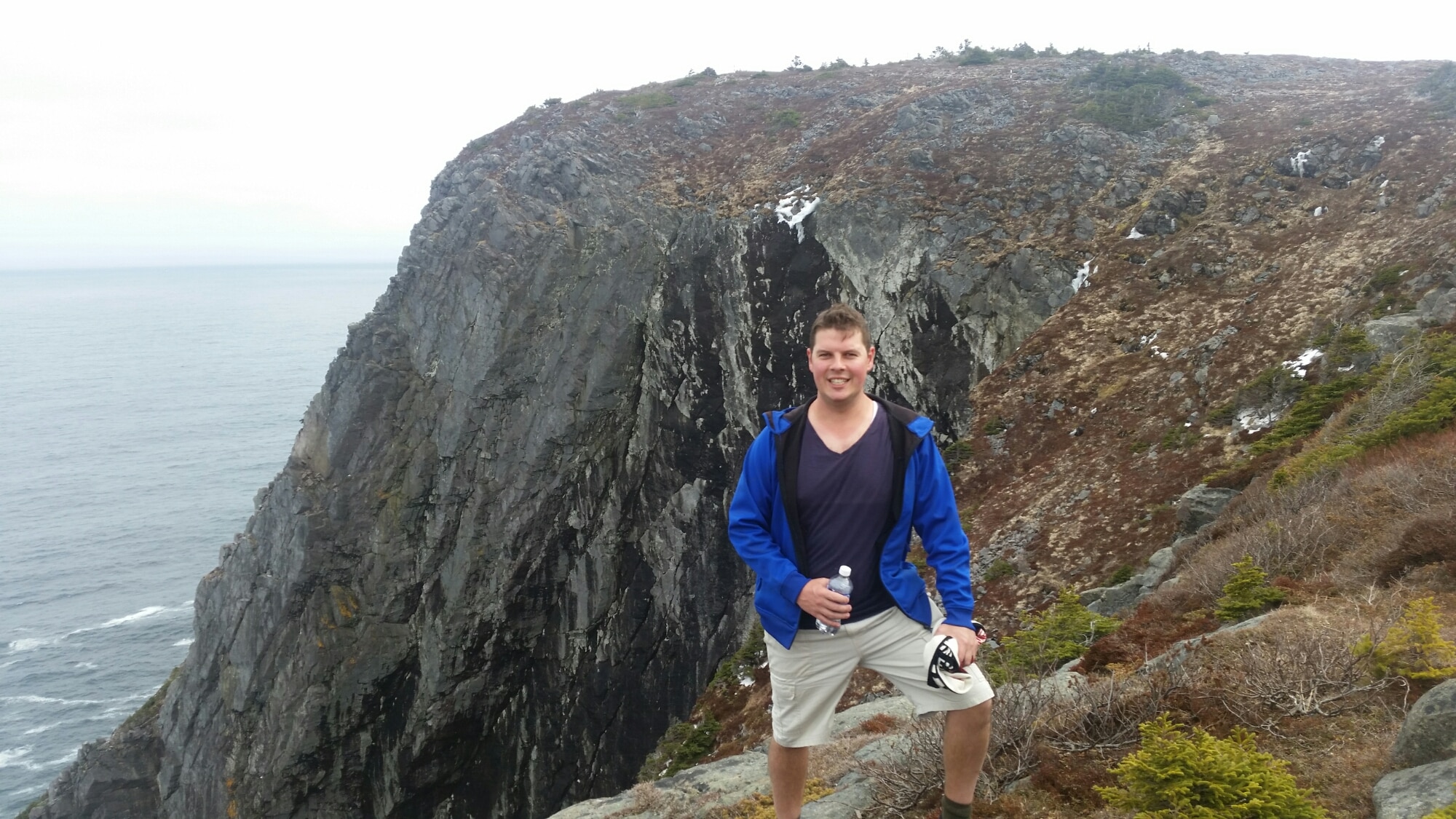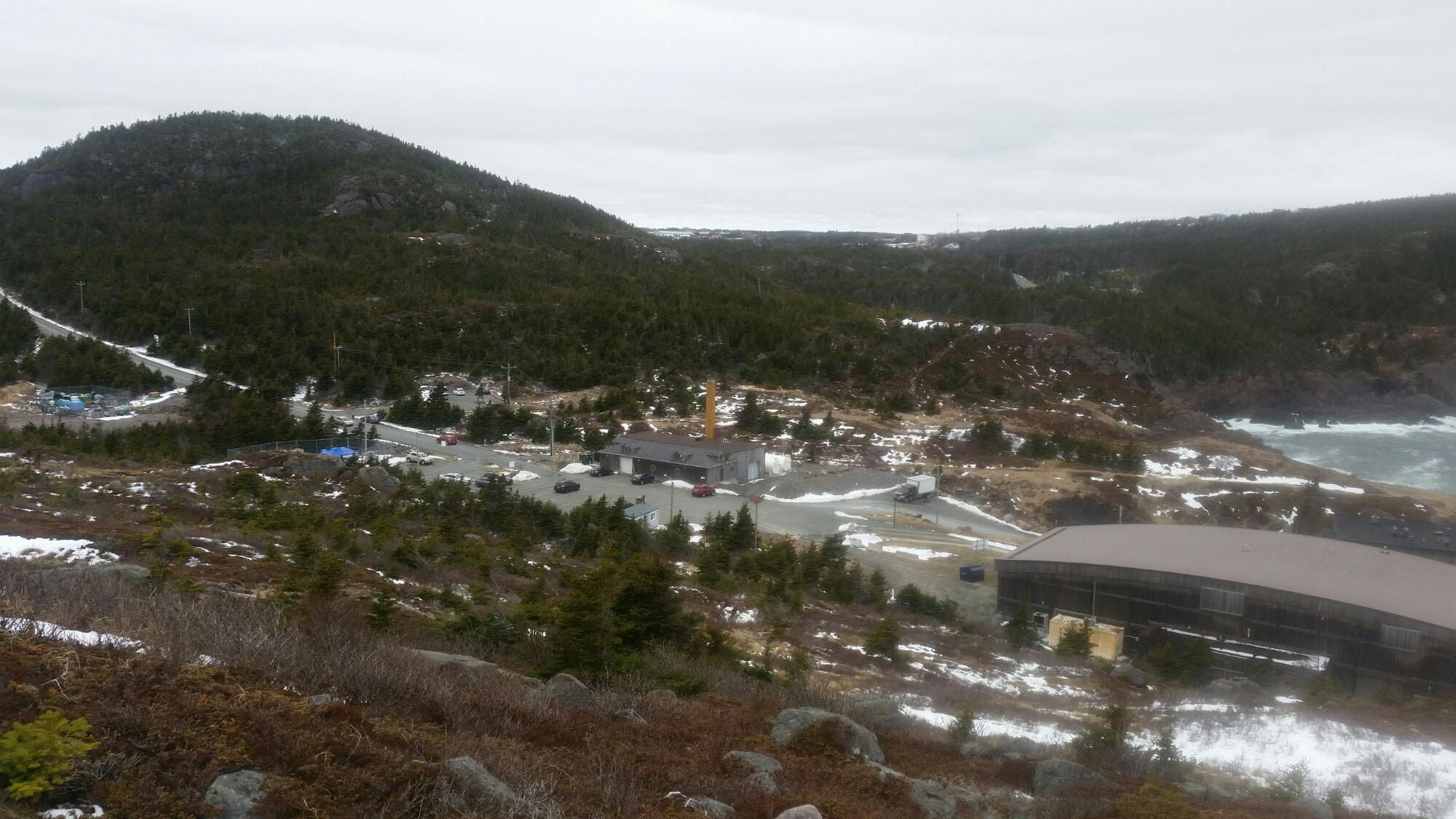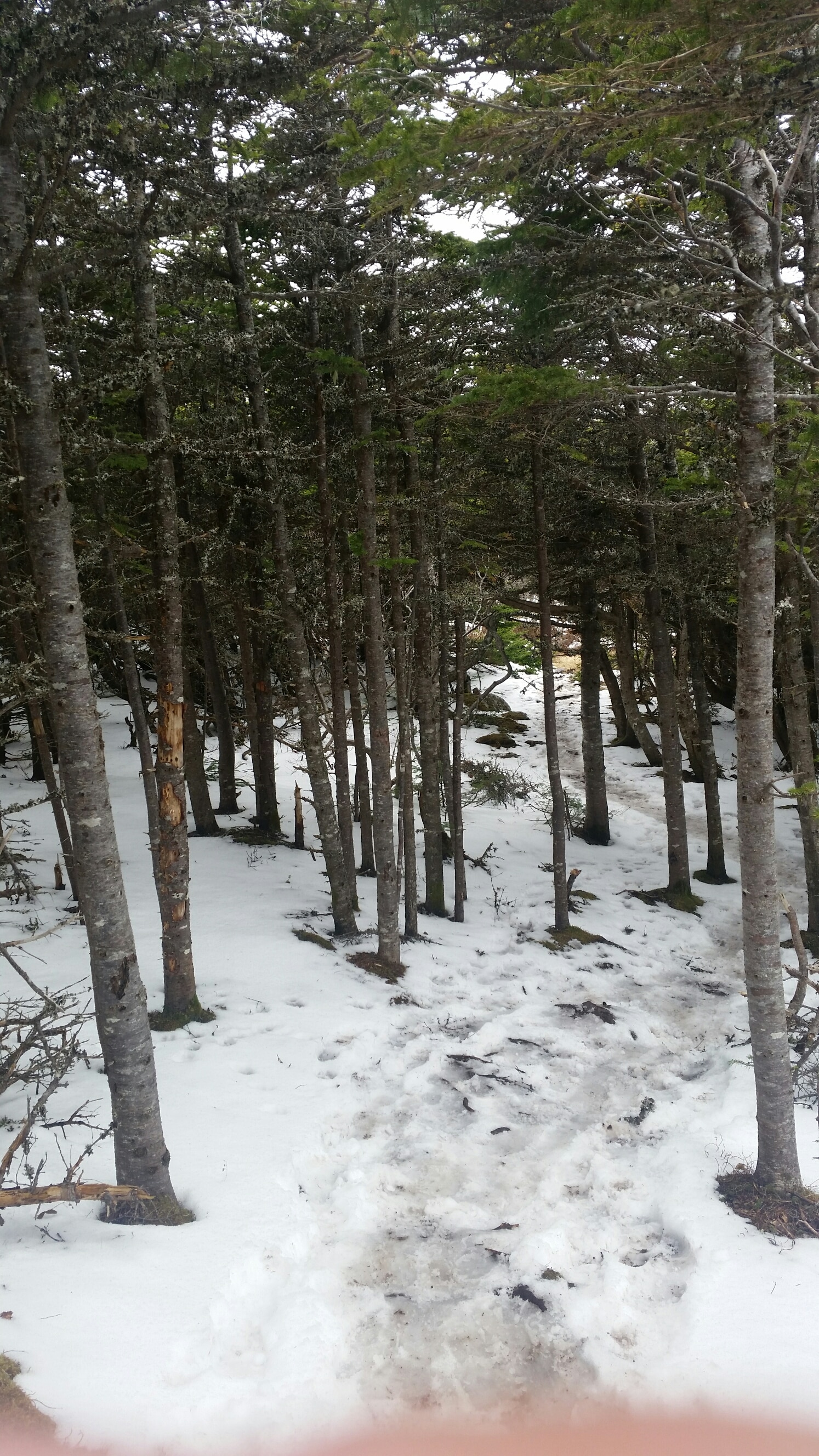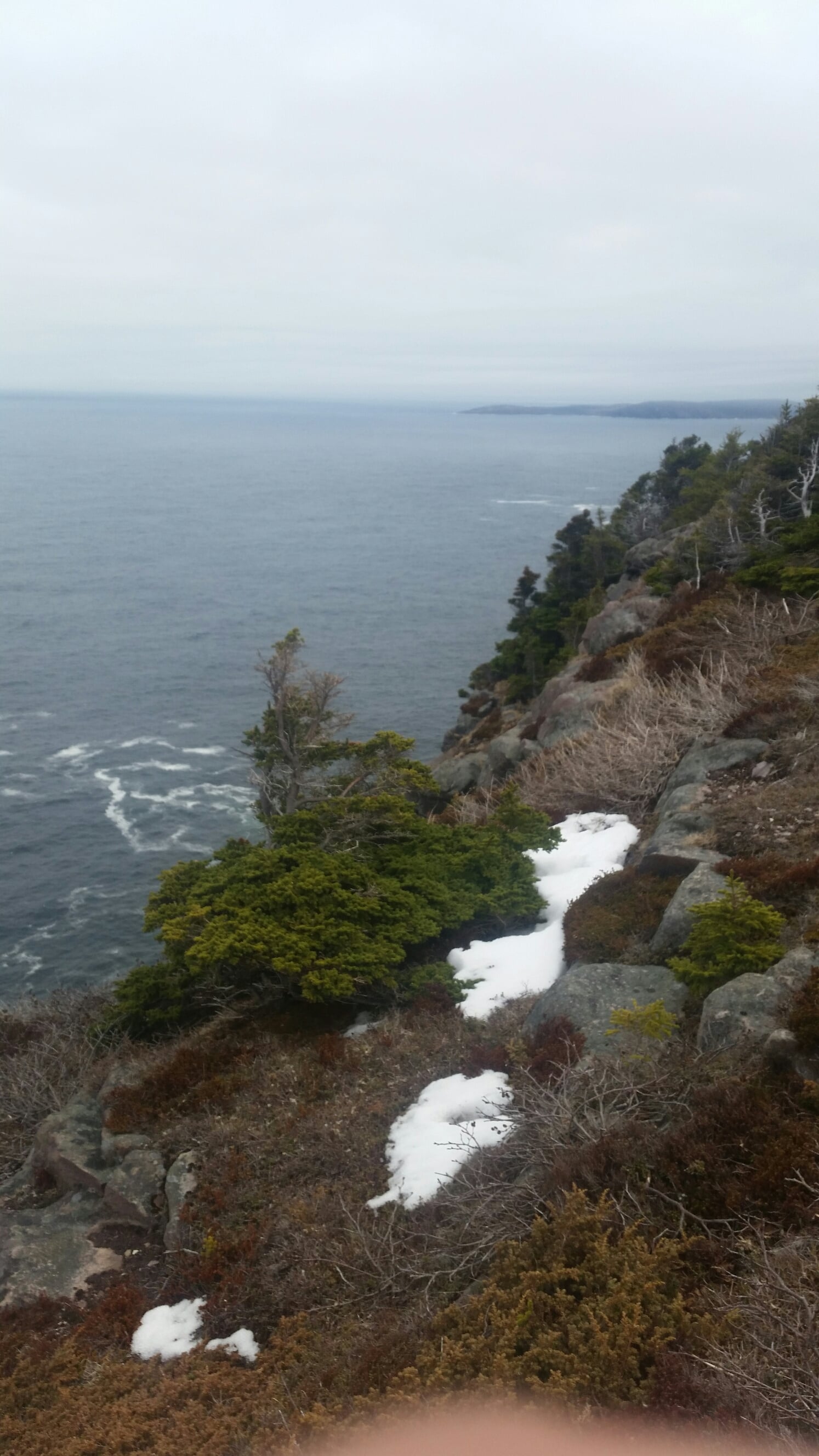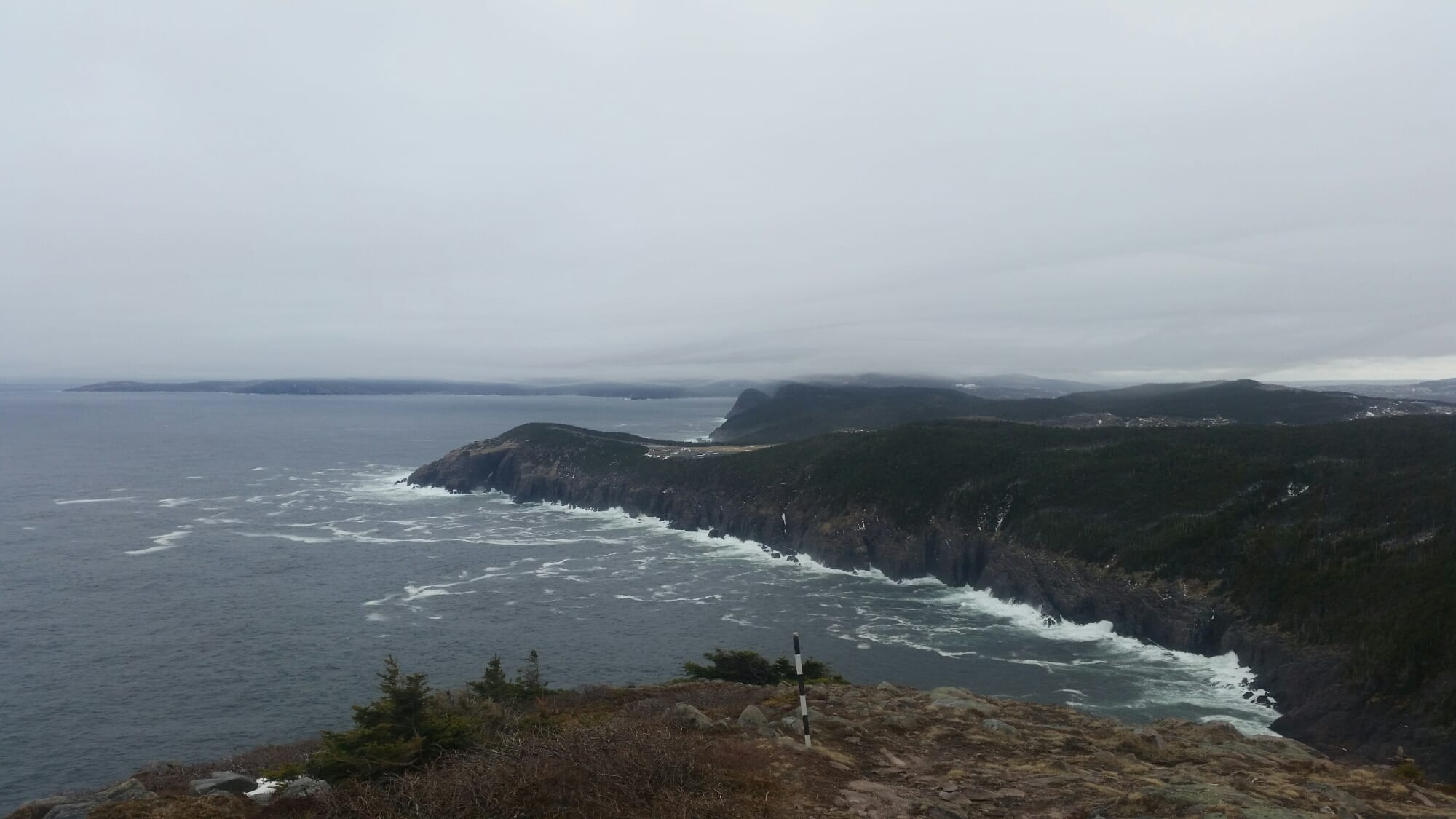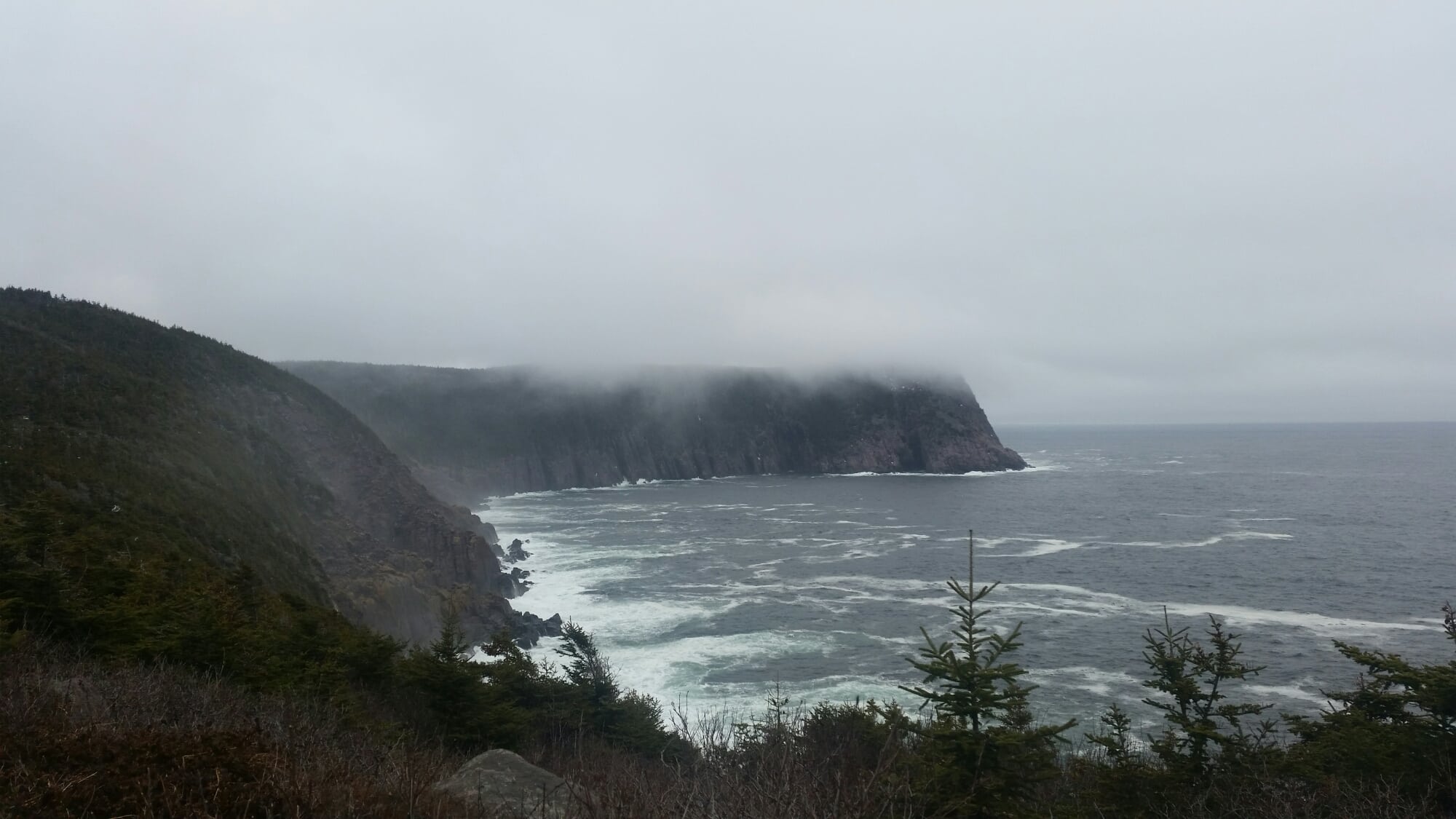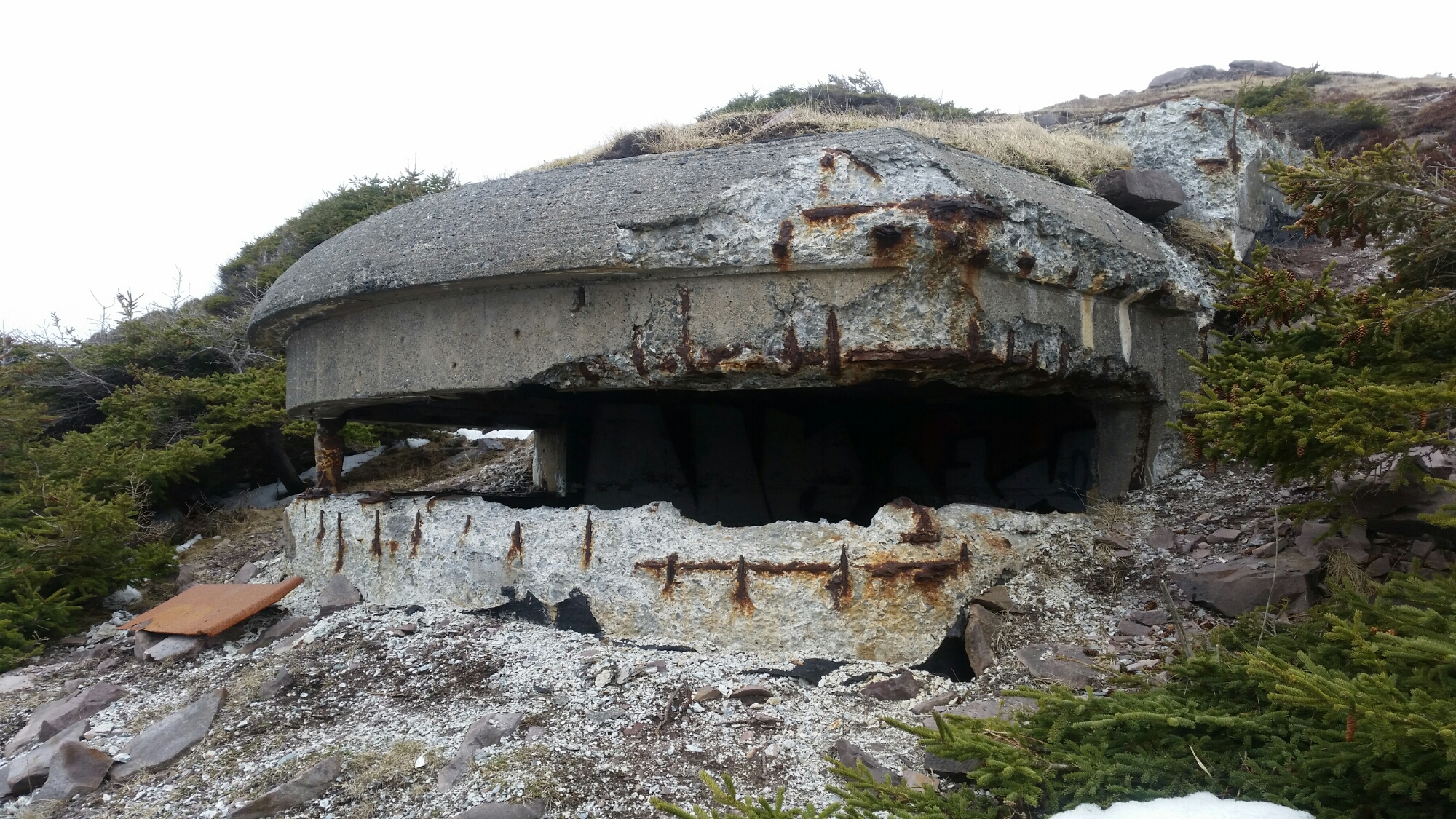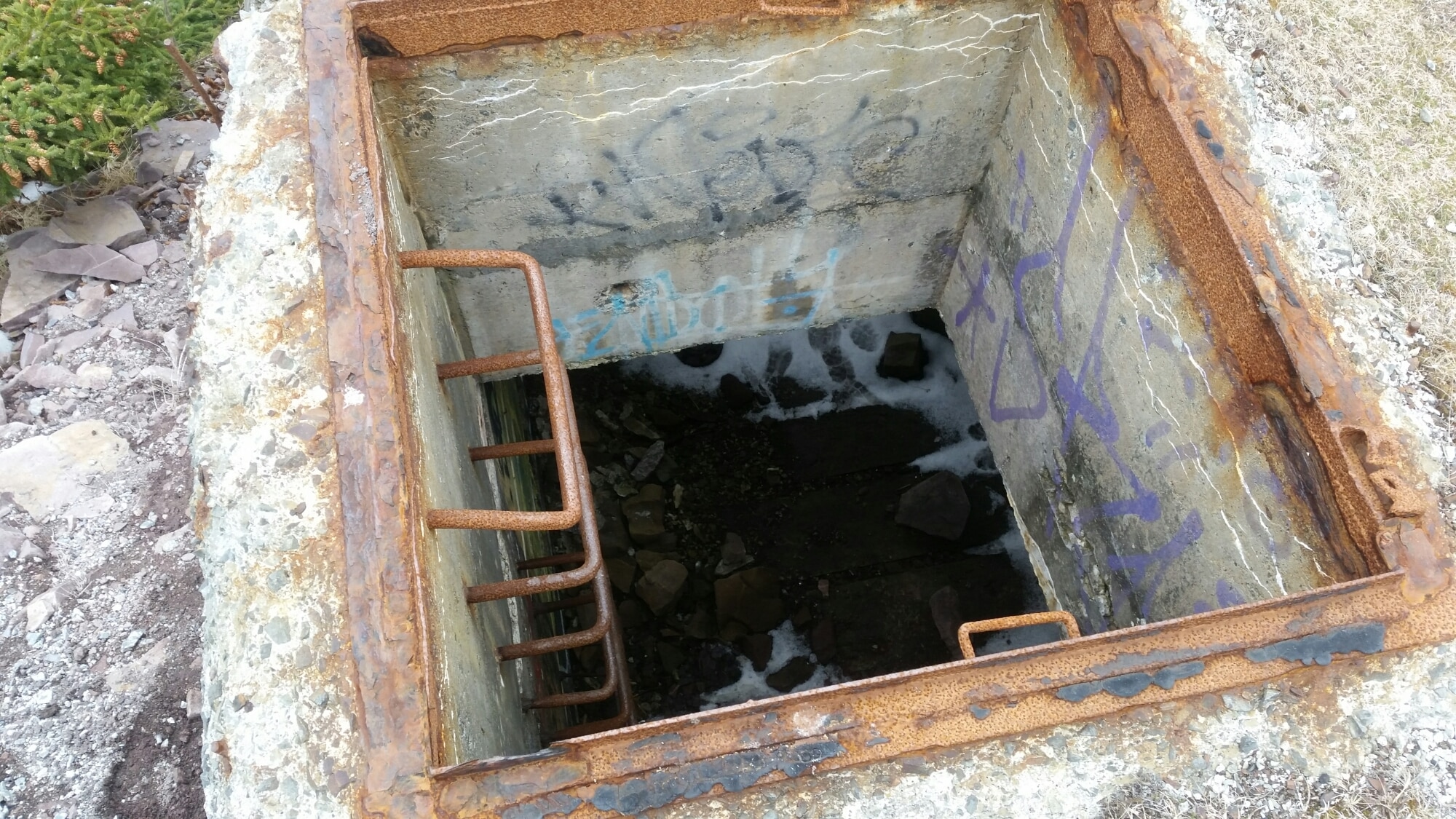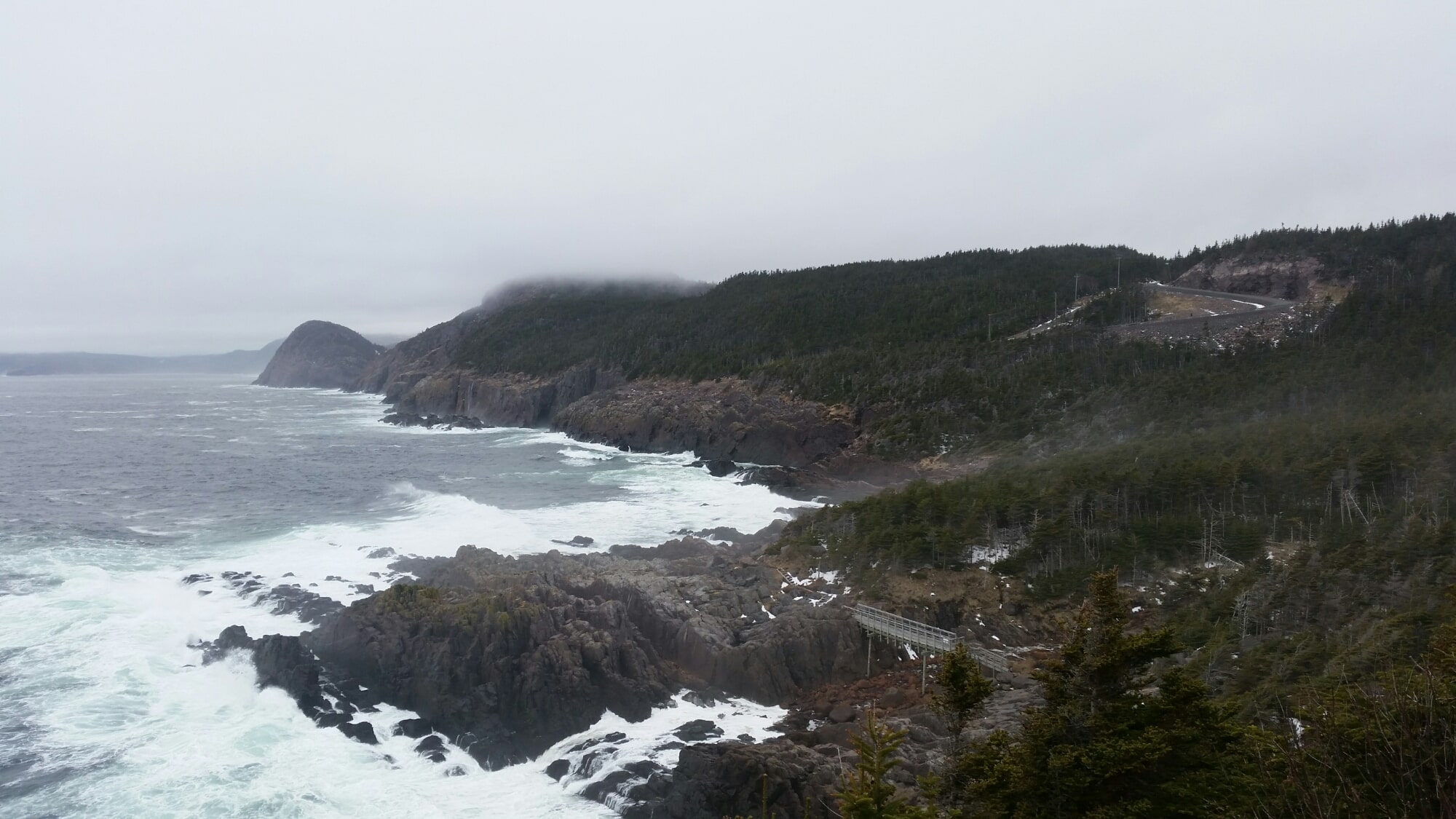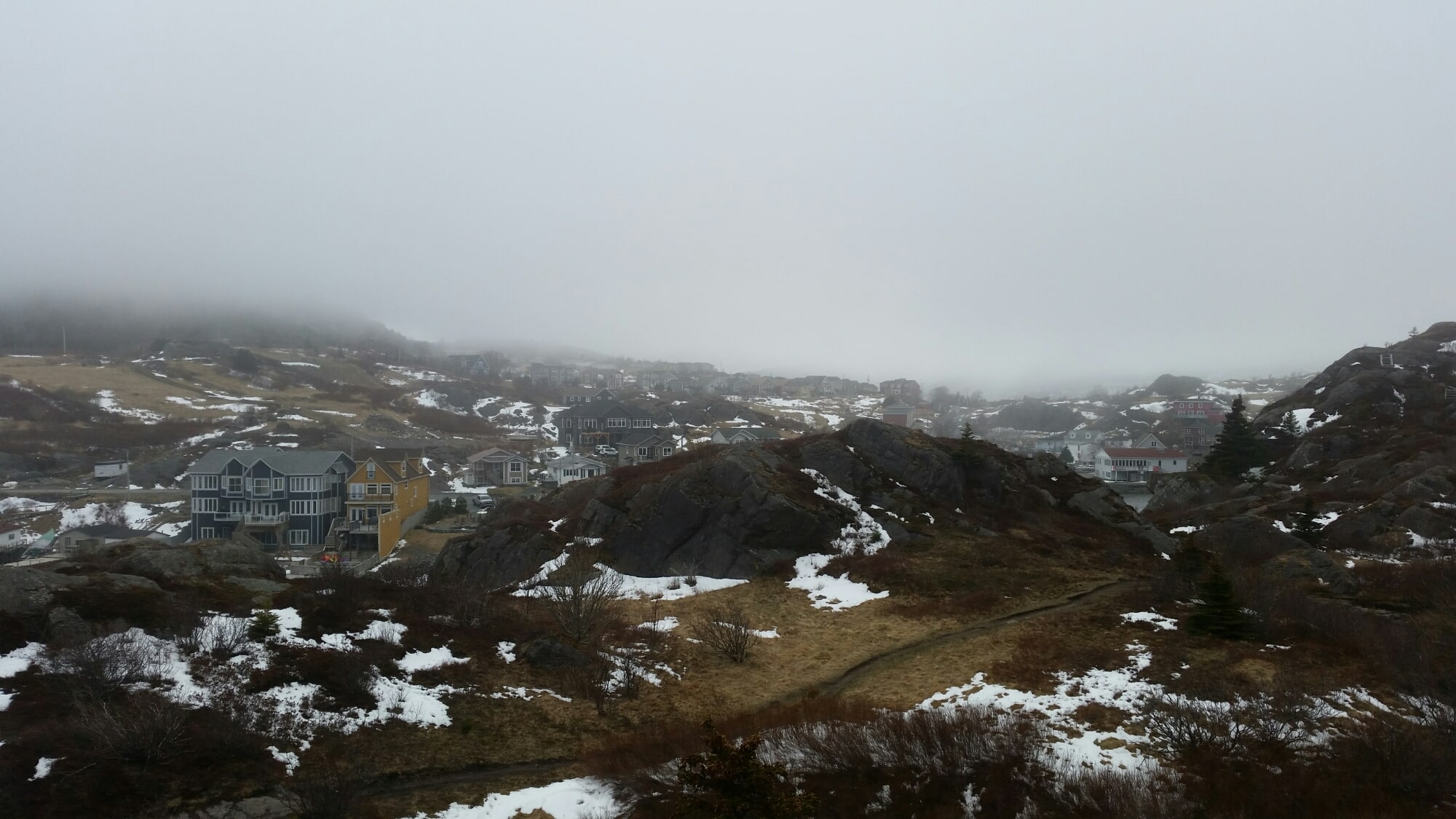 I then went back to pick up the car and continued on to my hosts home, an amazing house. I met Deenaree, Ben's partner and their two boys Alistair and Ephraim aged … 4 and 2 I think…

I was shown to my private bedroom which is fancier than any hotel I could have booked. After a needed shower Deenaree drove me into downtown where I went to the YellowBelly pub to raise a glass to the fallen and commemorate ANZAC Day on my own. Great pub, they brew their own beers and do a great feed. I had a good chat to some locals about getting around the island and was given some great pointers on how to spend my next two days.