I woke up this morning and looked outside to see the heaviest snow I've ever seen. I do know it can get much heavier but the sight of it was very cool. My plans to go to the Hockey Hall of Fame has changed though, I am off to do some laundry and get a coffee.
Tonight, after an awesome suggestion from Abhi, I went and signed up for a free week at the… wait for it… YYYYYY M C A!. And it is a pretty good get for a week, with weights room, showers with towel and free lockers. Awesome.
After the homeless guy destroyed my laundry by smoking inside throughout the drying cycle, I headed back and got ready to check out a cool sports bar. Tonight, the redwings play the flyers for points to make the wildcard into the playoffs. We won! So my hopes are high!
I met some cool guys after the game too…check out these posers.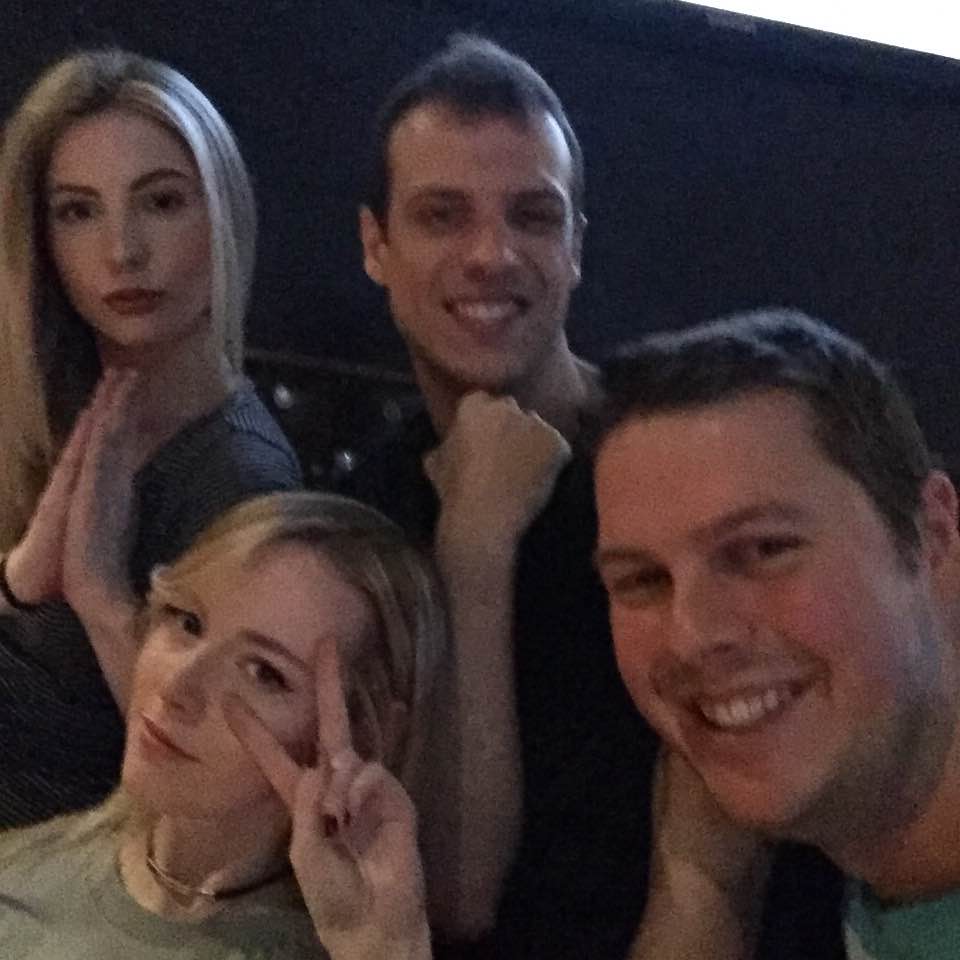 Maybe the weather tomorrow will be kind enough to invite me to the hockey hall of fame… there's hoping!
Happy Birthday Mig!!! Or should I say…Aunty Mig! Xoxox