Alright, it's after midnight but I have to write about my day before I forget it!
So amped for the game I didn't sleep well last night, but it didn't matter in the end I made it. They day started out so well, I met my hosts parents and brother at a cool … diner, I think you would call it. Coney Island Sunrise for a $4 breakfast which Deedee's father graciously paid for. I felt so welcome and am extremely grateful for the opportunity to meet them and share an extraordinary sized breakfast. And for those who warned me against American coffee, it's not that bad…the international roast back home is still worse.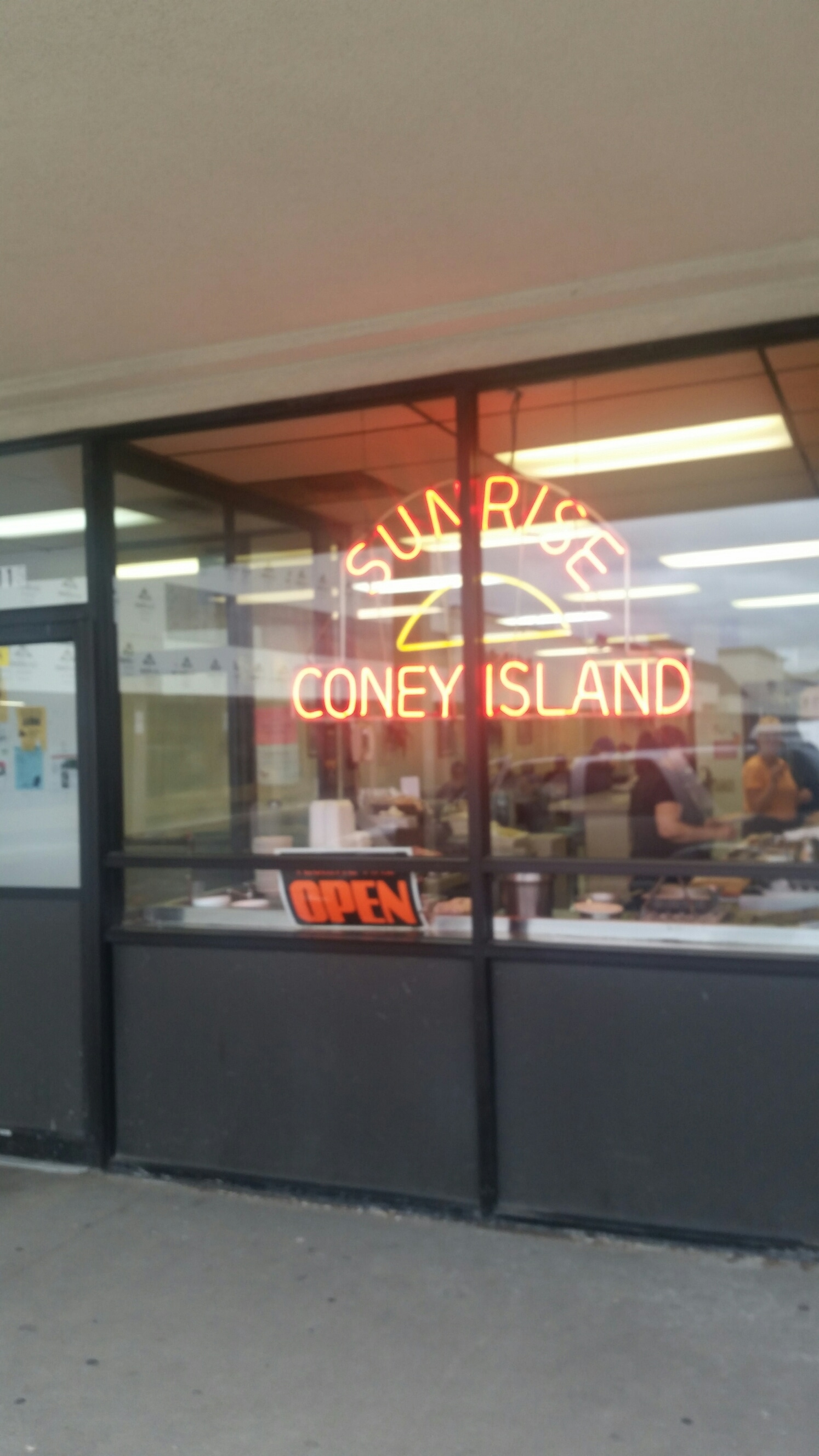 After the breakfast we did some shopping, I planned to cook a stirfry but we couldn't find half the ingredients so I am going to make a bolognaise tomorrow night. It was this evening that I attempted mums potato salad, which I am not sure I got right but it was well received. Myself and Colleen however left to have dinner at Cheli's Chili (Owned by former Redwings Defenceman Chris Chelios)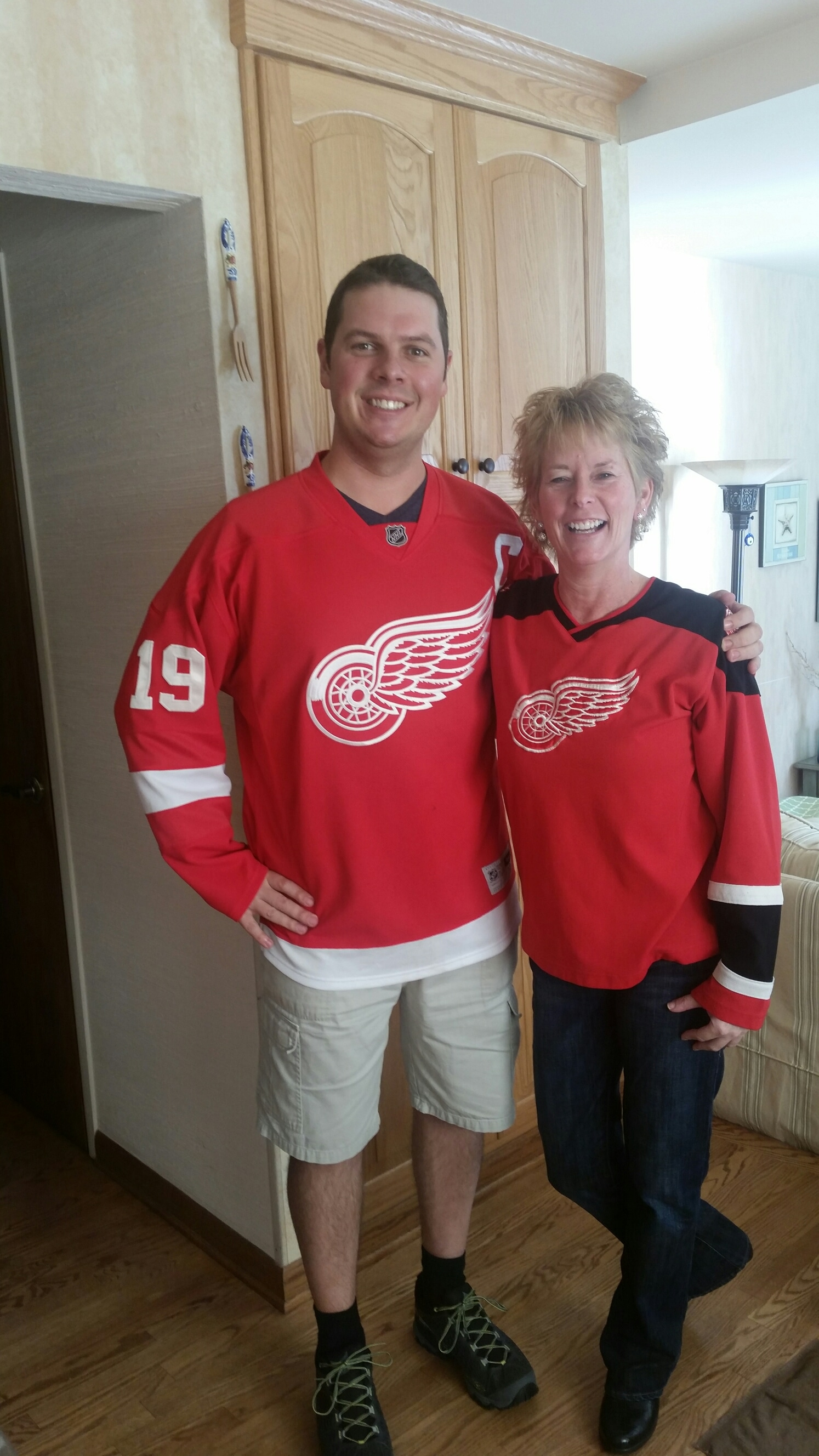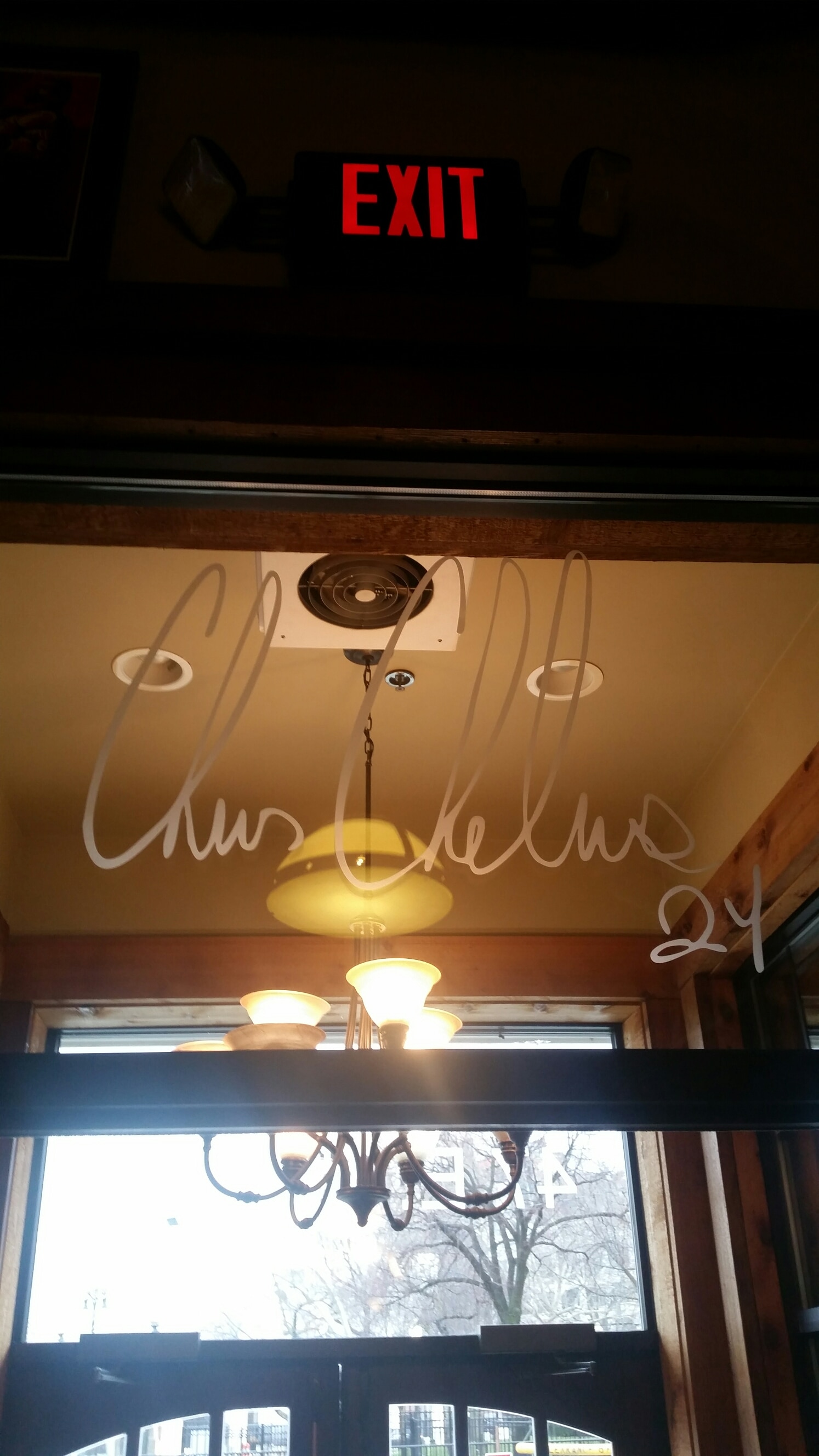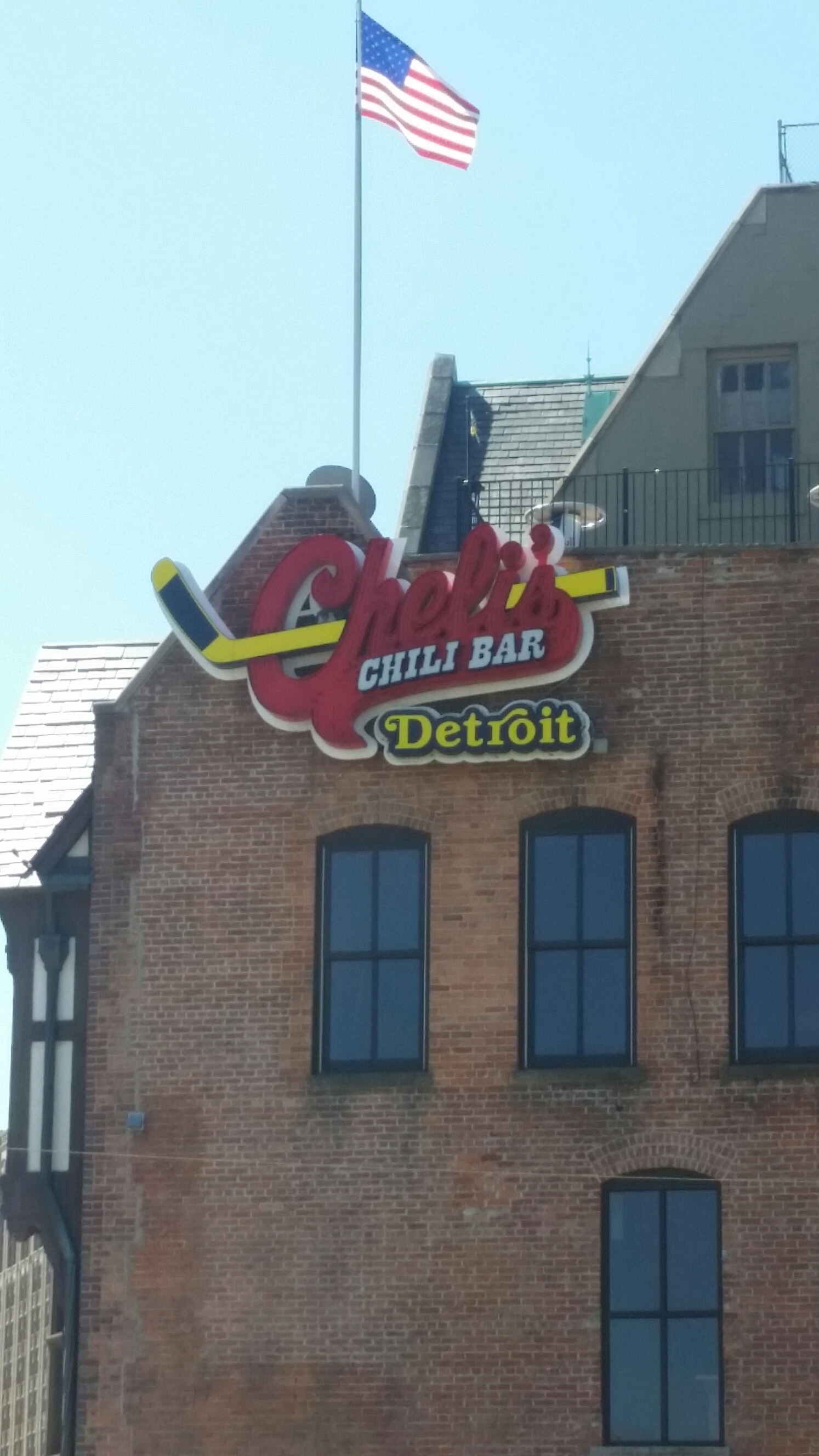 which was a very cool place, I was a little annoyed that it wasn't open for a drink after the game, but ho-hum Monday night I guess. We still found a beer at one of the many casinos.
Now the game! I started feeling the goosebumps on the peoplemover (like a monorail) which took us from Cheli's to Joe Louis Arena.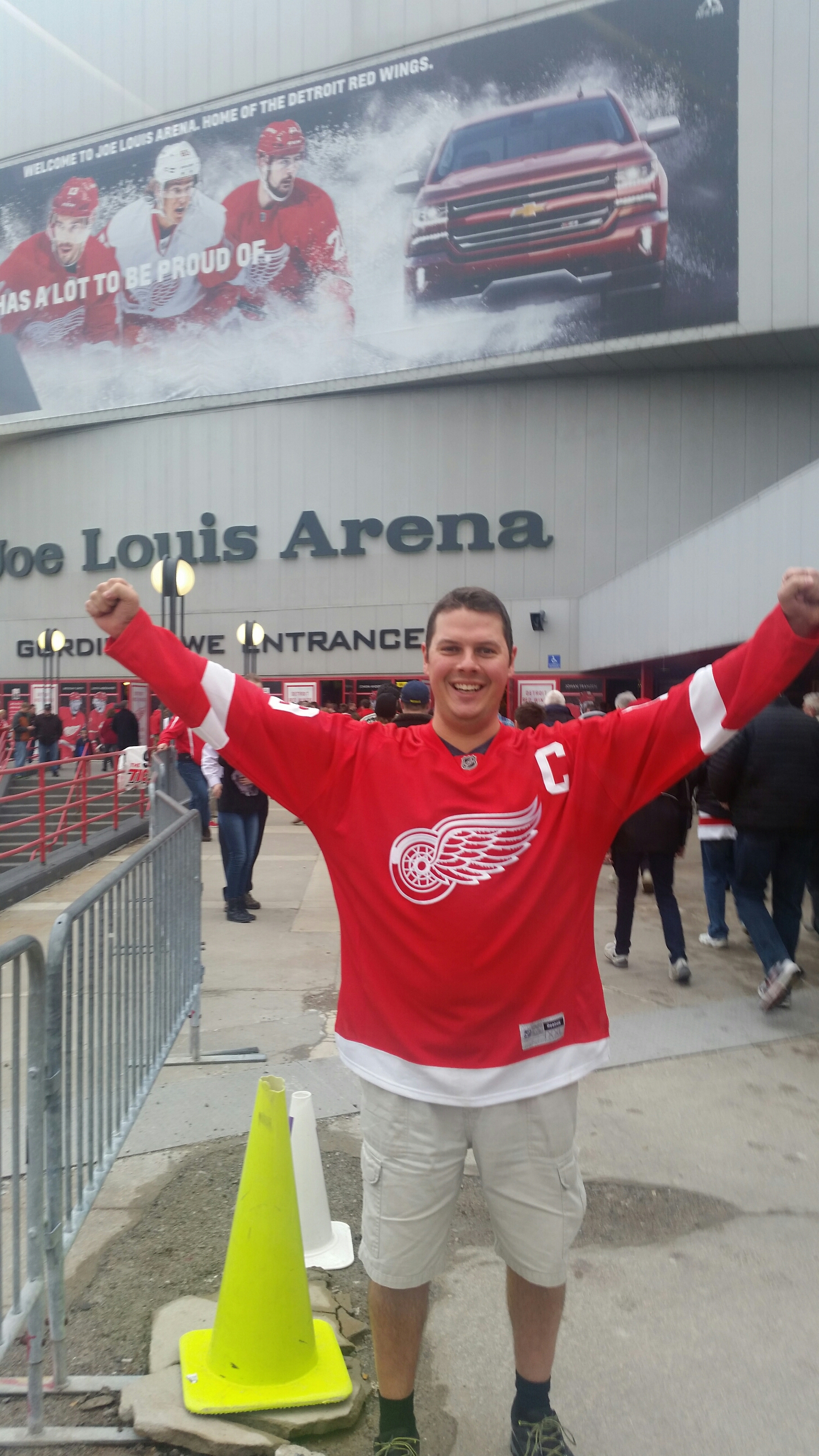 We walked out and I saw the gates and was absolutely buzzing. I've taken video and photos of the game but I couldn't have asked for a better show. All the players were there on the other side of the glass, and the team played very well up until the last 3 minutes of the 3rd period where things got a little tense, but a win is a win and I was rapt! Watching the whole thing from ice level, feeling the hits on the boards and seeing how amazing the sport actually is was the best experience.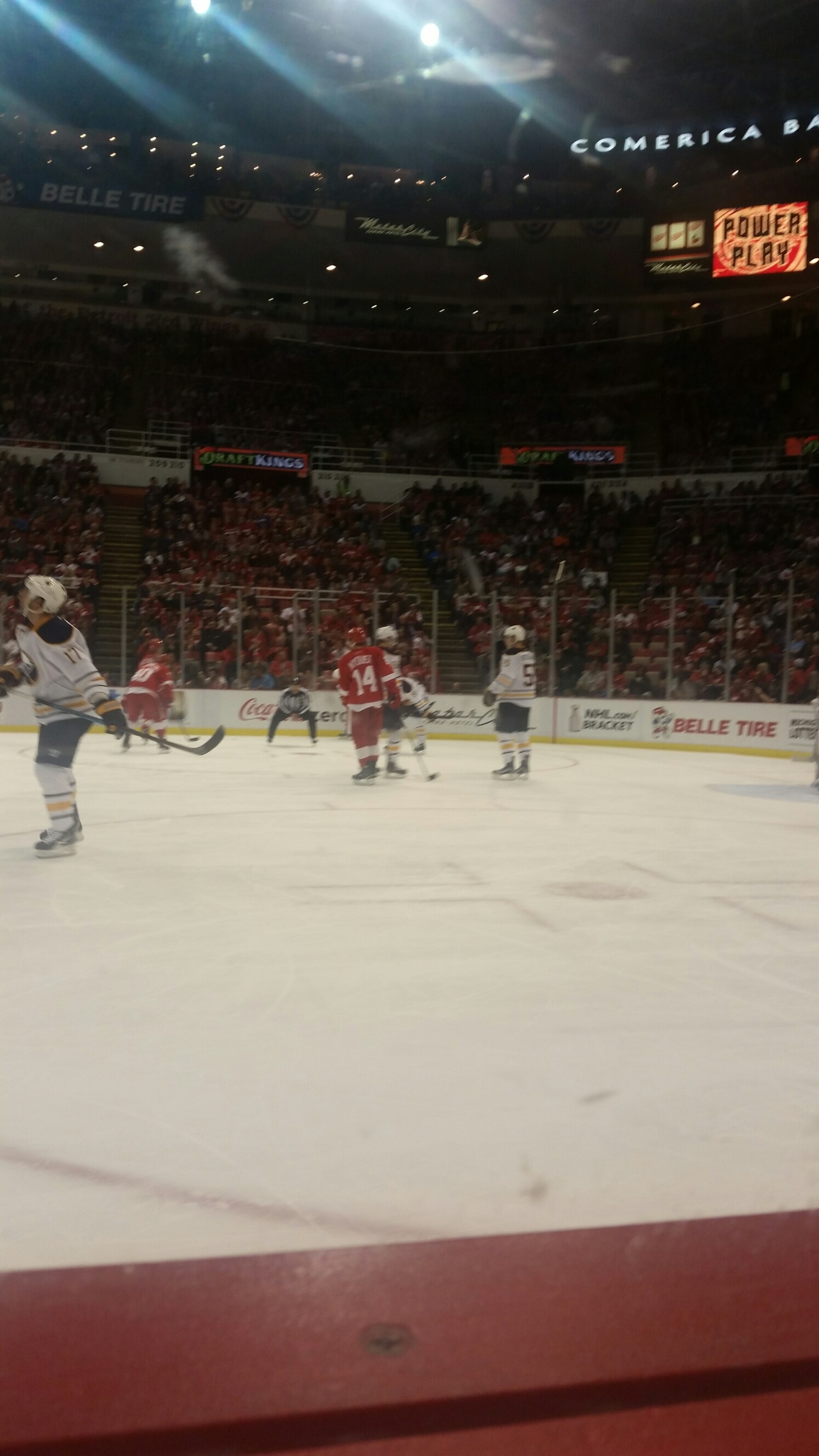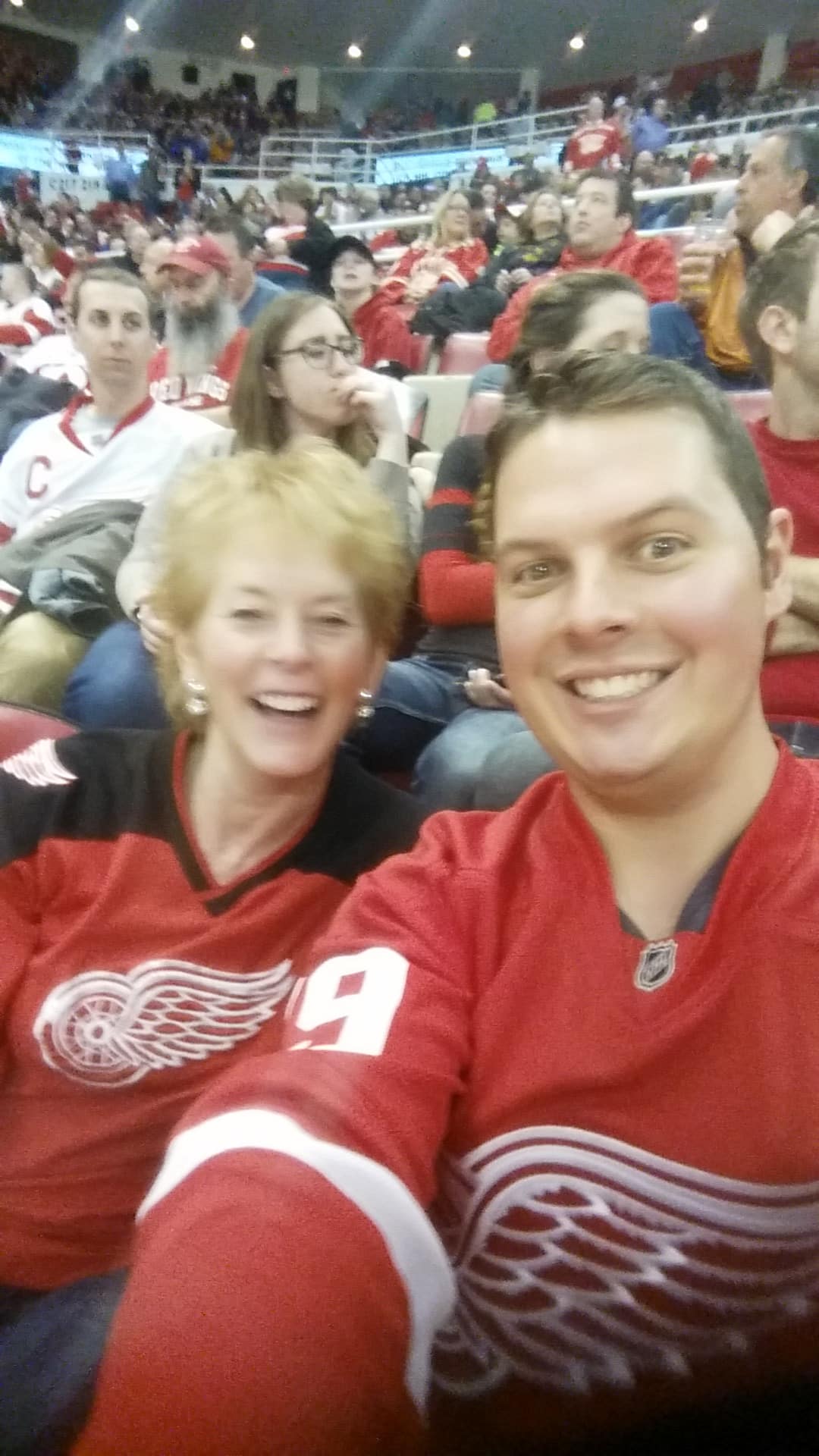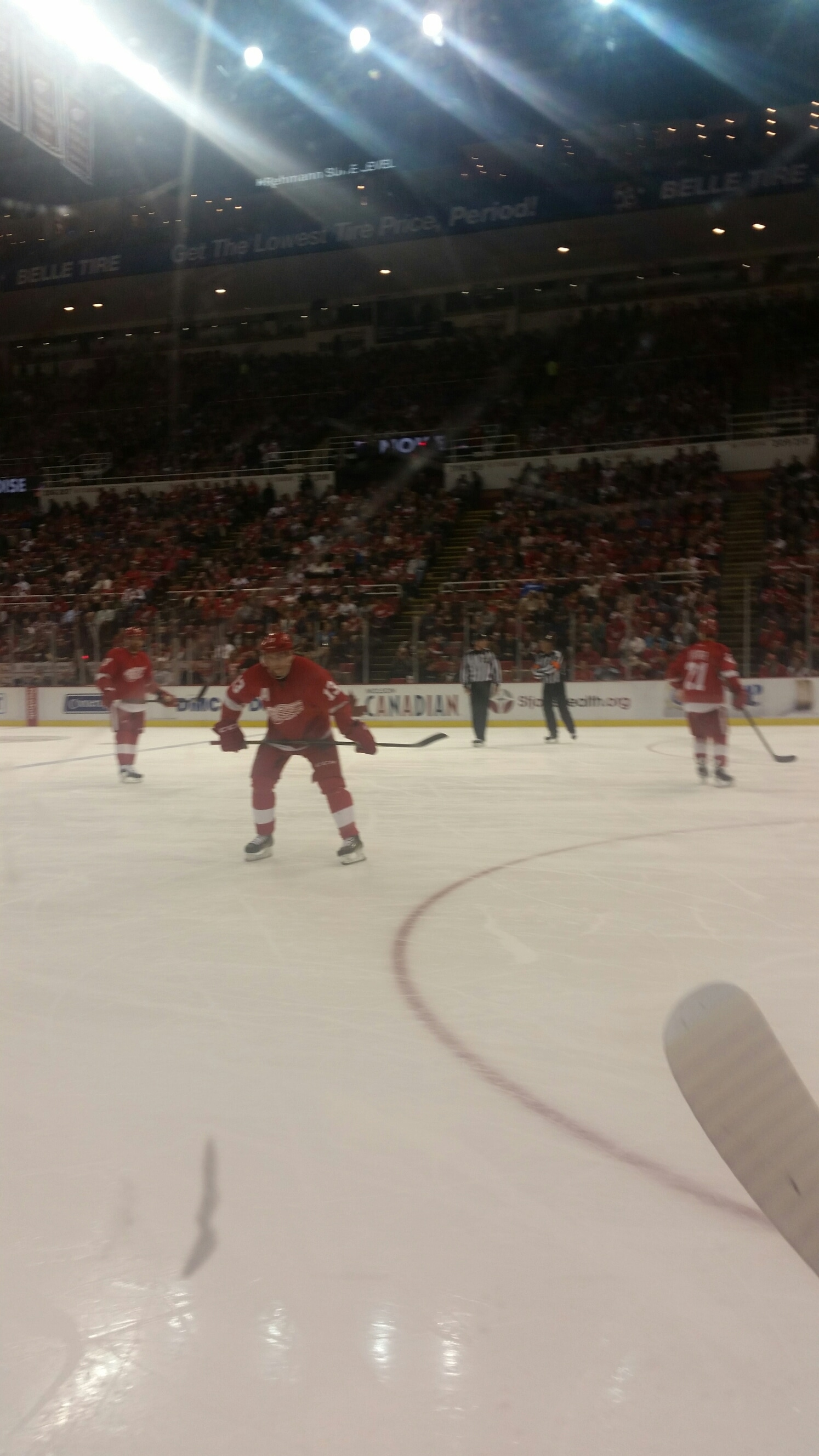 The night was even greater because Mr.Hockey himself was in the building for his 88th birthday. Gordie Howe, the great Red Wing was celebrated for his long career.