Yes, another long overdue post, but I have a good reason…I was in friggen BERLIN!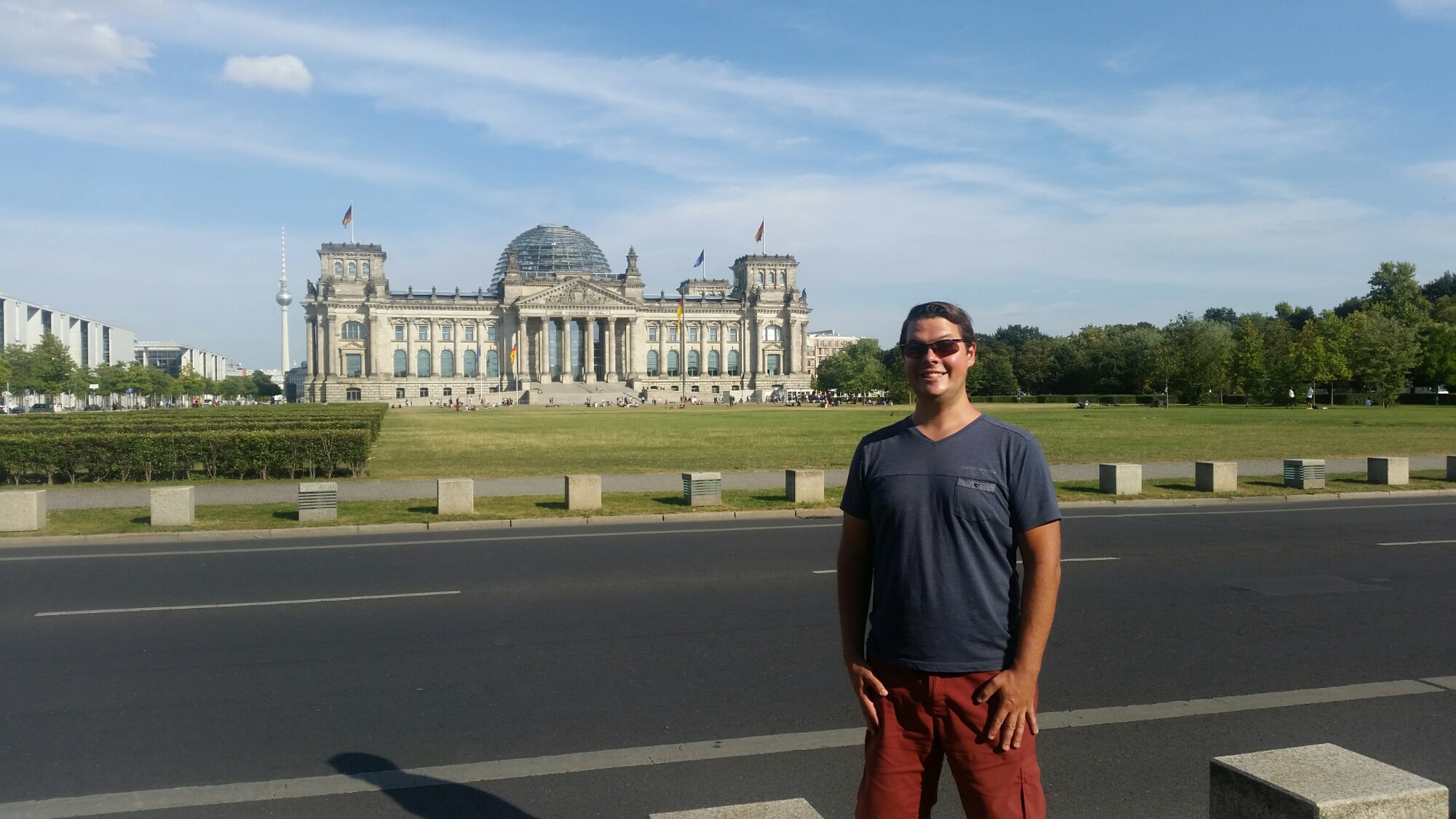 After a long and sleepless flight from Toronto to Frankfurt and then connecting to Berlin I was greeted by Mum's good friends Ingrid and Wolfgang. Being the second sibling to meet them it was so great to feel the "part of the family" impression they imparted on me. They drove me back to their lush home in Kleinmachnow where I met the stoic dachshund, Gustav and then shown to a very cosy bedroom where I rested up and got ready for an afternoon walk with Wolfgang and Gustav. I was immediately amazed to see how green and fresh the area was, we walked along a canal to a loch or Schleuse and Wolfgang imparted some of his knowledge on the area and structure. I would come to realise that aside from being impressively fit, Wolfgang had an enormous mind full of history, facts and fond memories which I was always eager to listen to. We stopped of at a biergarten for a Berlin beverage, beer infused with raspberry, a nice local flavour but I am not sure my brain understood expecting beer but getting sweetness. We headed back to the house where Ingrid has prepared an awesome dinner which I heartily enjoyed before succumbing to fatigue and hitting the hay.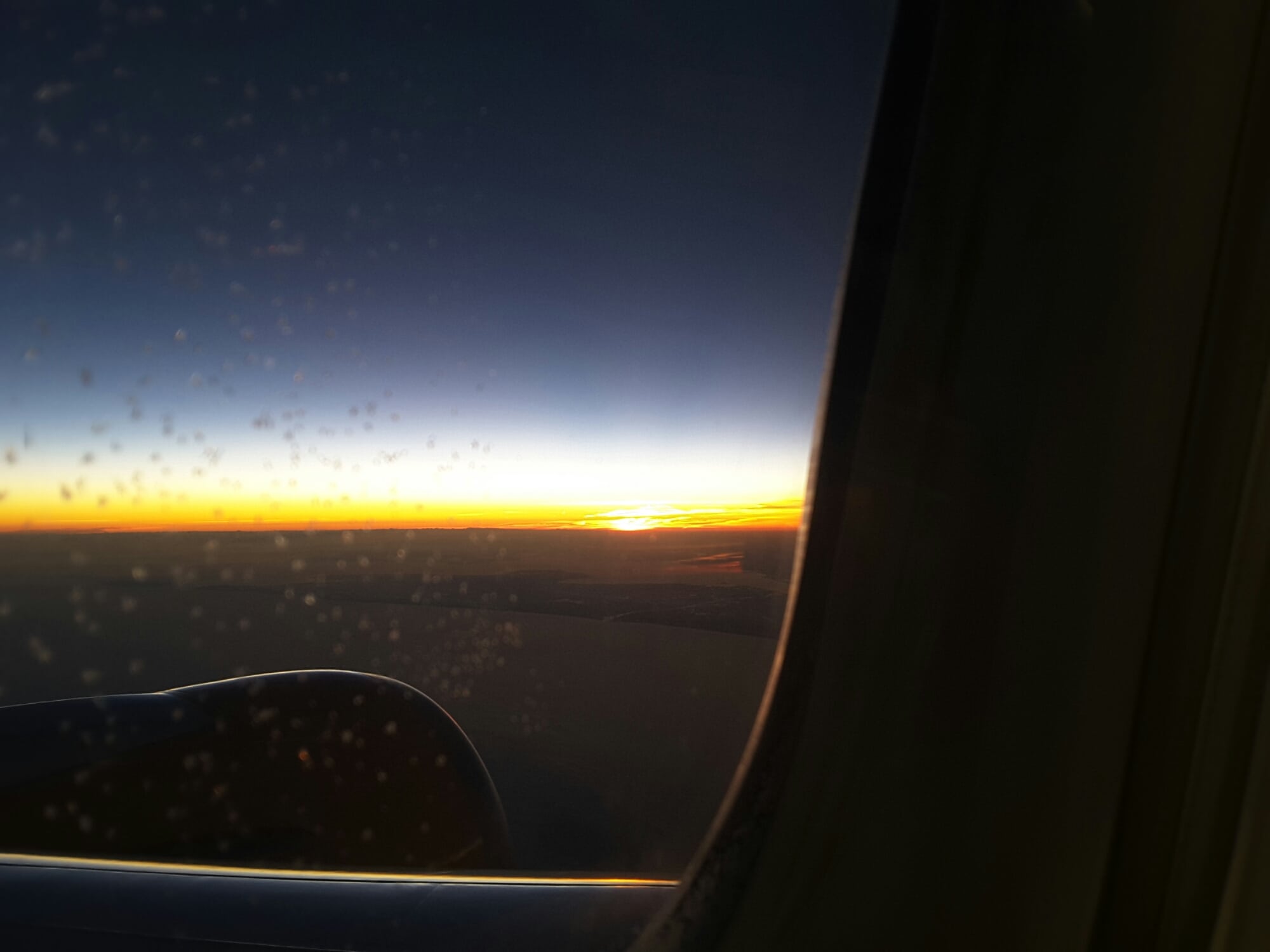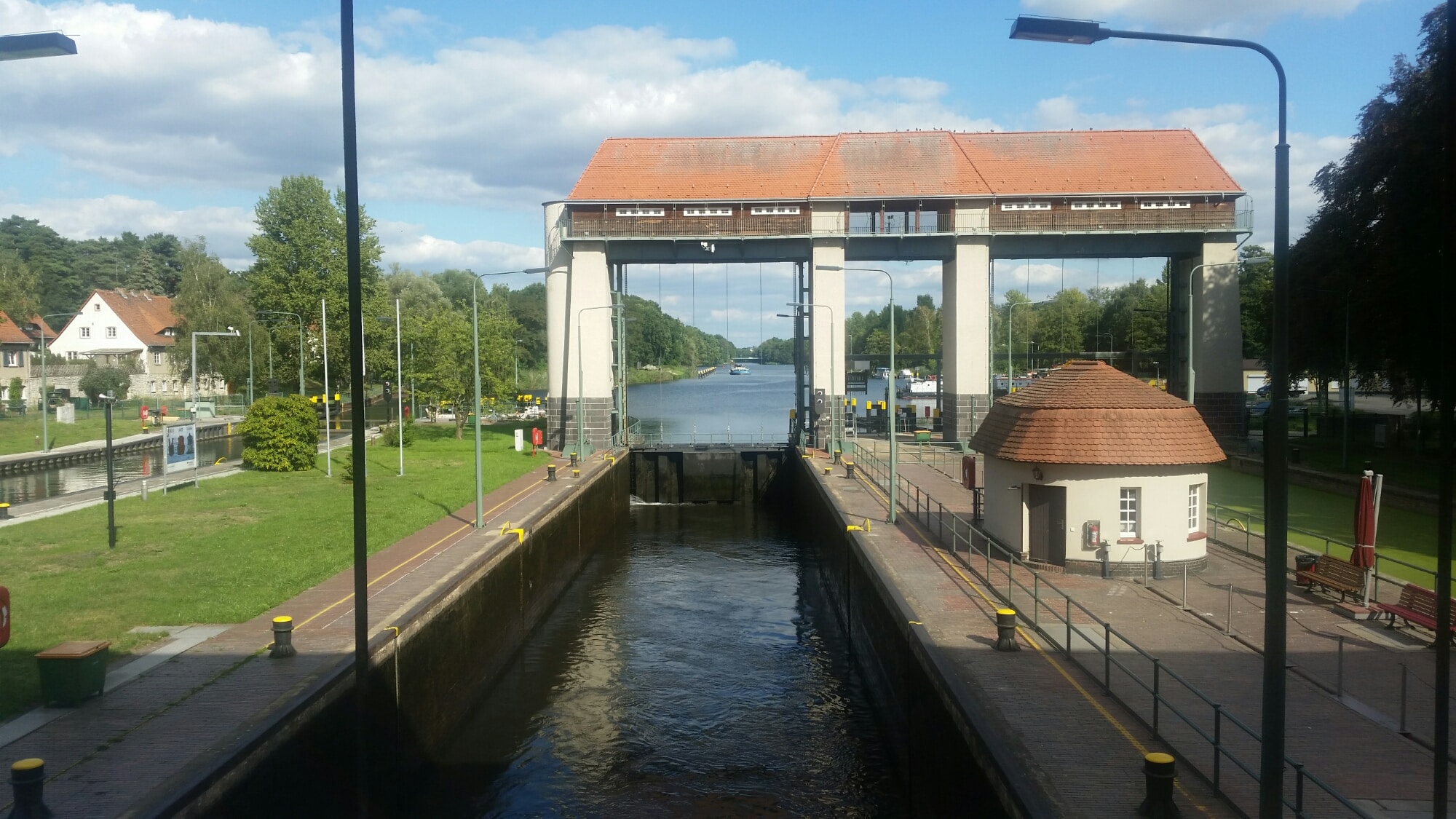 Day 2. Wolfgang offered to take me on a bike ride to Pfaueninsel (Peacock Island). We loaded up and headed off on what for me was the best tour I have ever been on. Stopping along the ride Wolfgang would give detailed information on the area and point out great facts that continued to impress. We caught the shortest ferry ride I have ever had and explored Pfaueninsel.
We had a fun ride home passing the Glienicker Brücke or Bridge of Spies and then guessing a few trails back to the house. We clocked up about 35km on the bikes but the day was not yet over, Wolfgang invited me down to his rowing club, joined by his neighbour Ollie the surgeon we rode down to the boathouse where I met the other members. We loaded the boats into the canal and I jumped into a 5person boat armed only with my 1998 high-school rowing knowledge. It took a while but eventually with coaching from Wolfgang I managed to get the hang of it again. We followed a similar route to which we had cycled that day which made it great trip getting to see all the sights from the water, and passing under the Glienicker Brücke. After a few hours and 30kms of rowing it was well and truly dark by the time we returned to the boathouse. Storing the boats we said farewells and rode back to Kleinmachnow for a late but, again, very tasty dinner. Tomorrow, Berlin.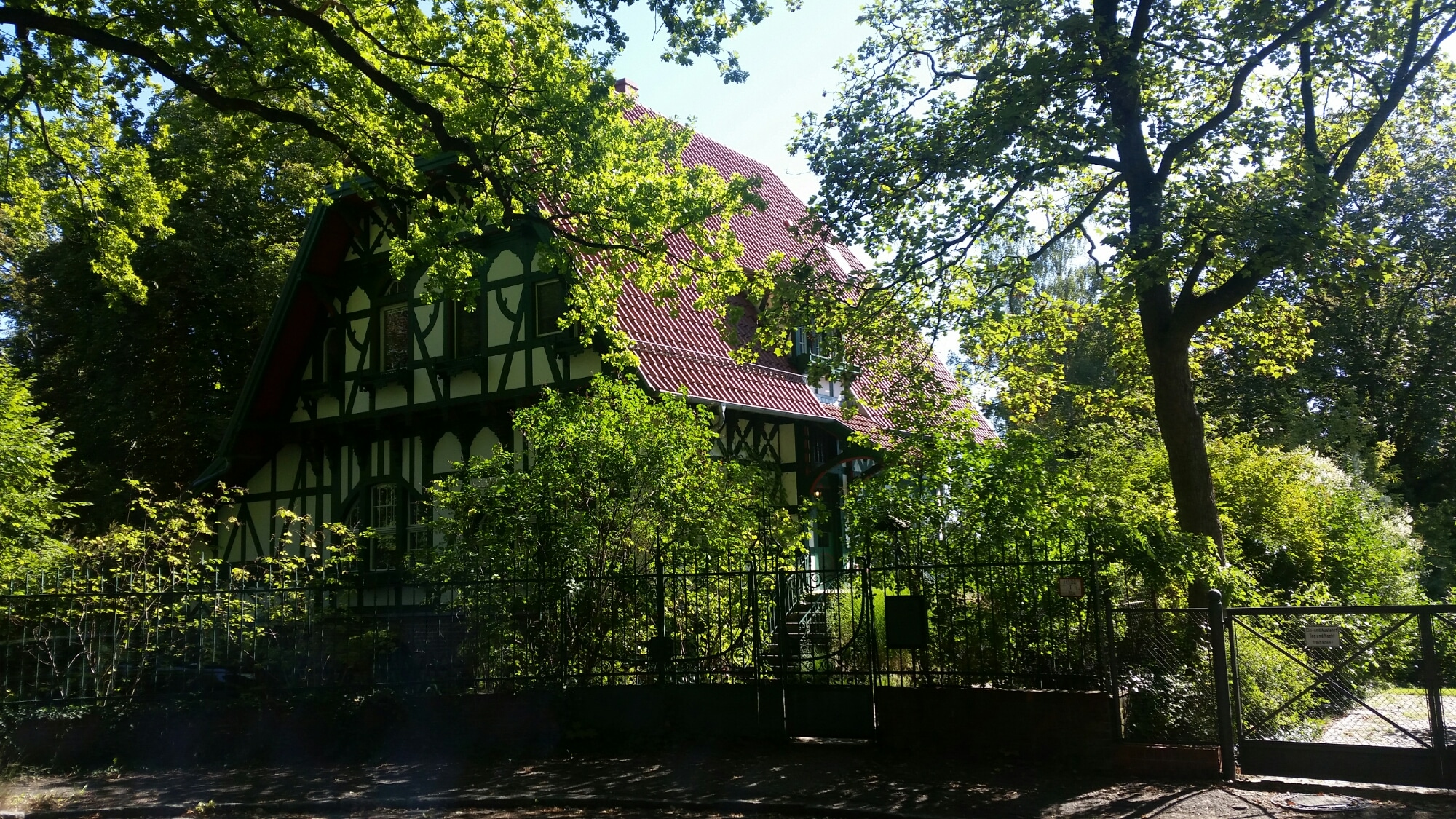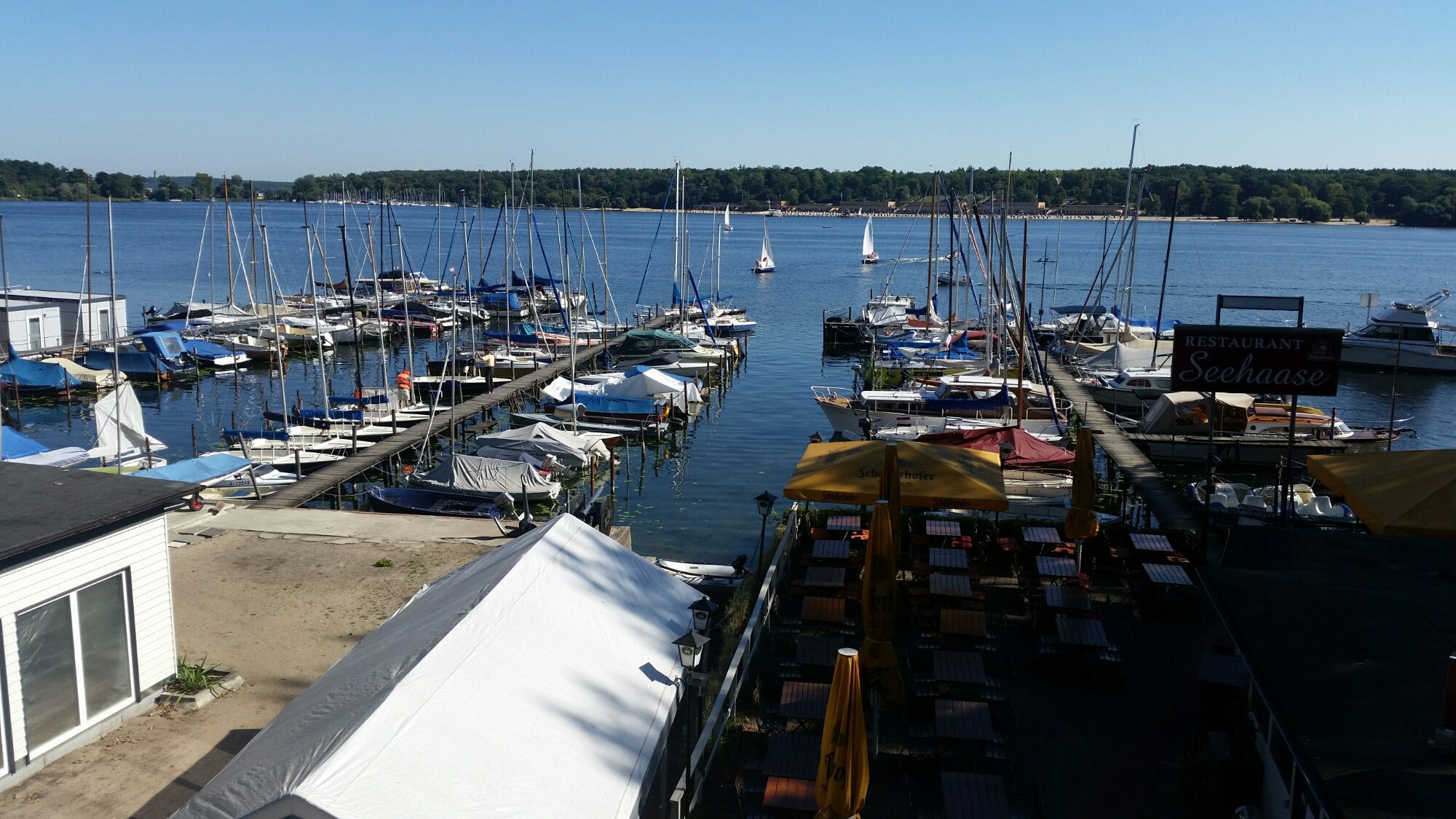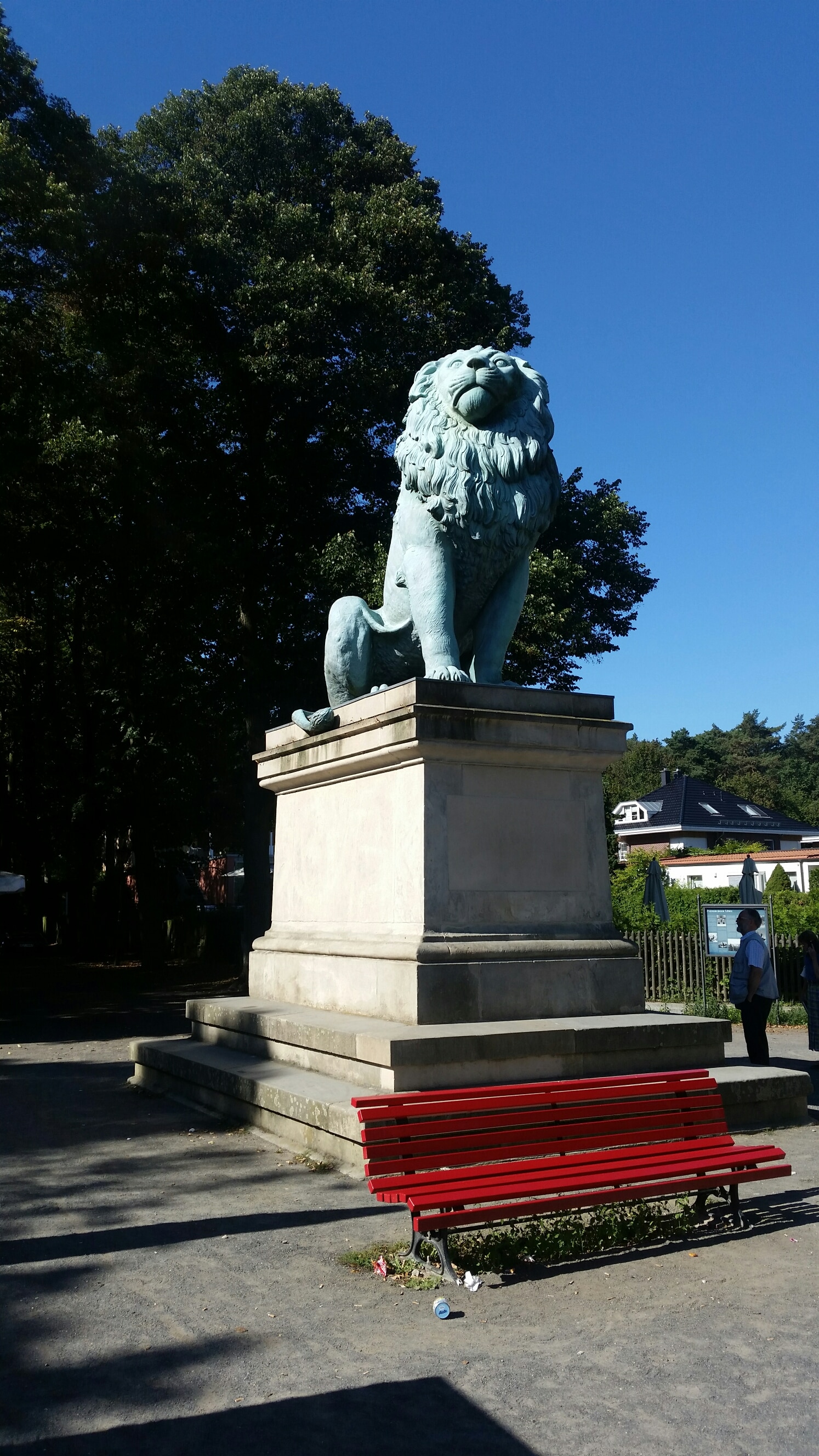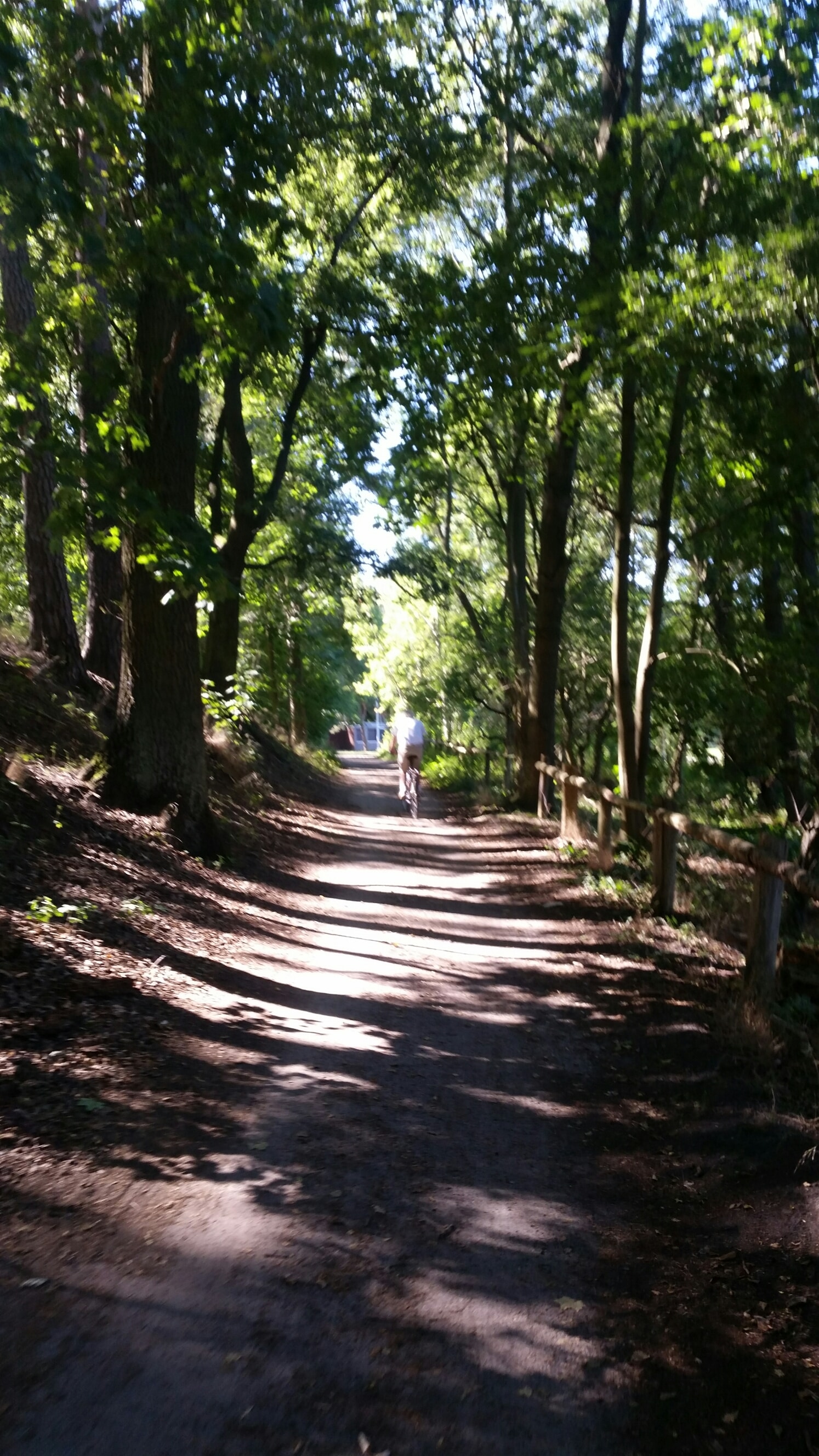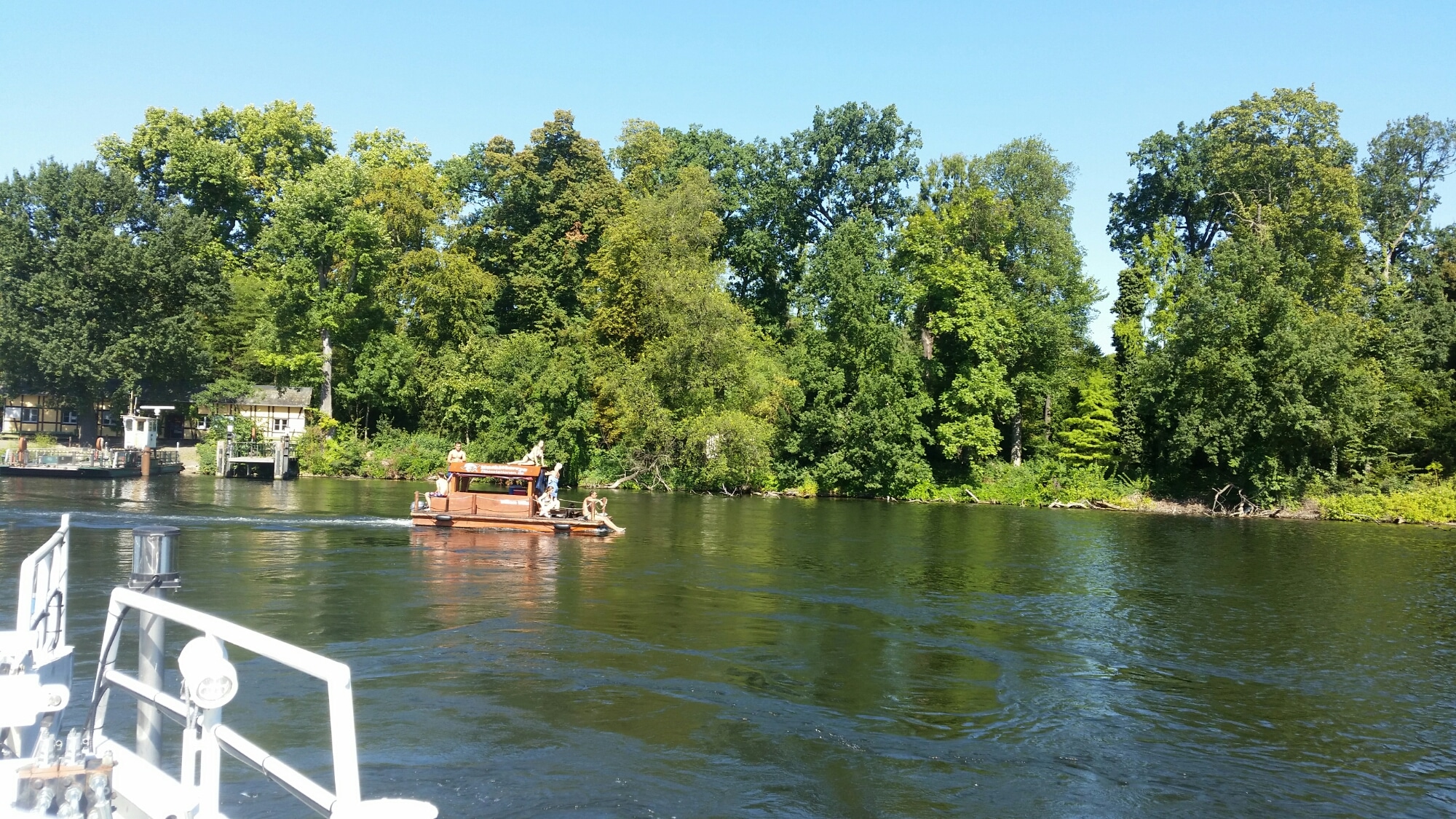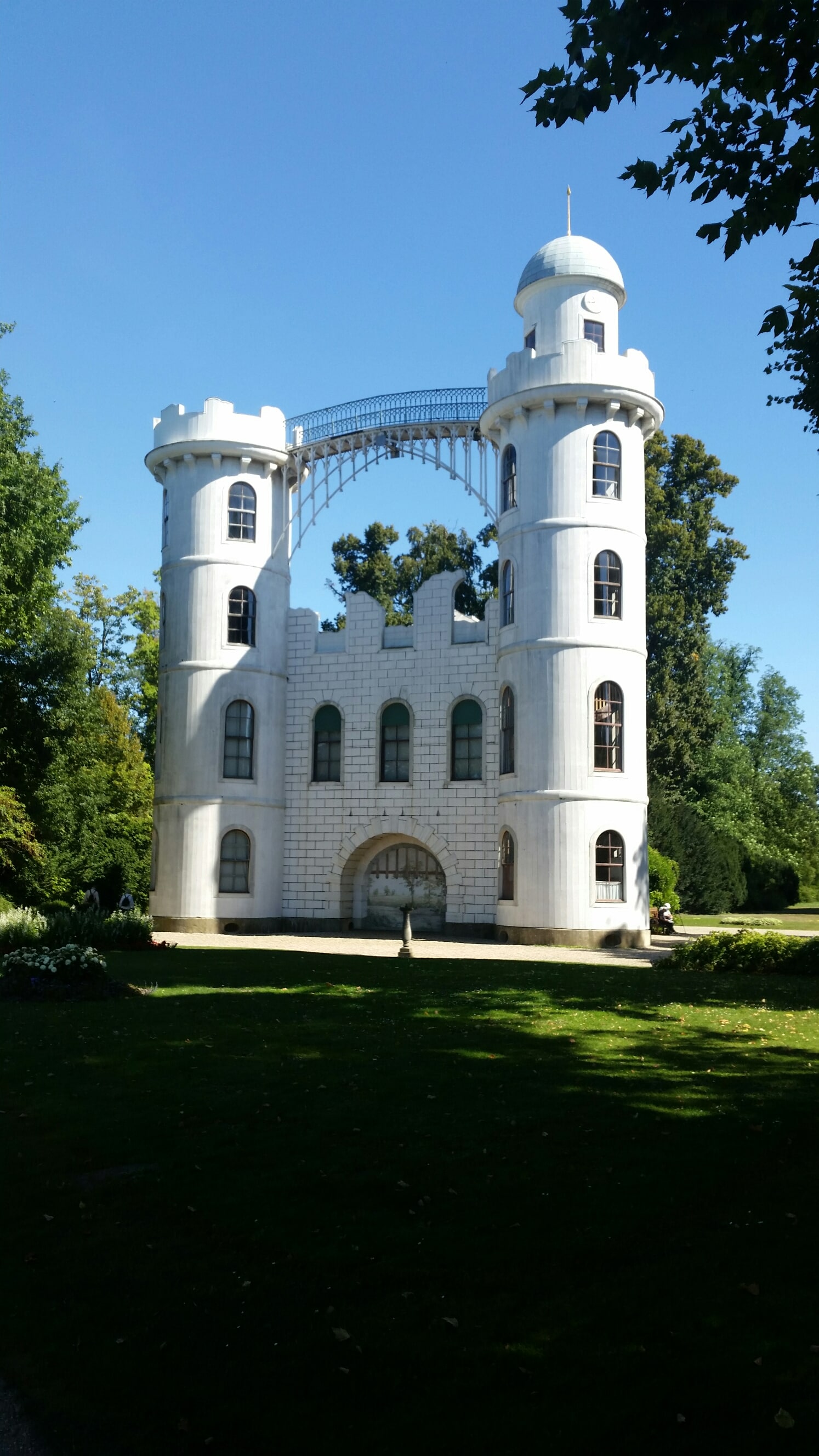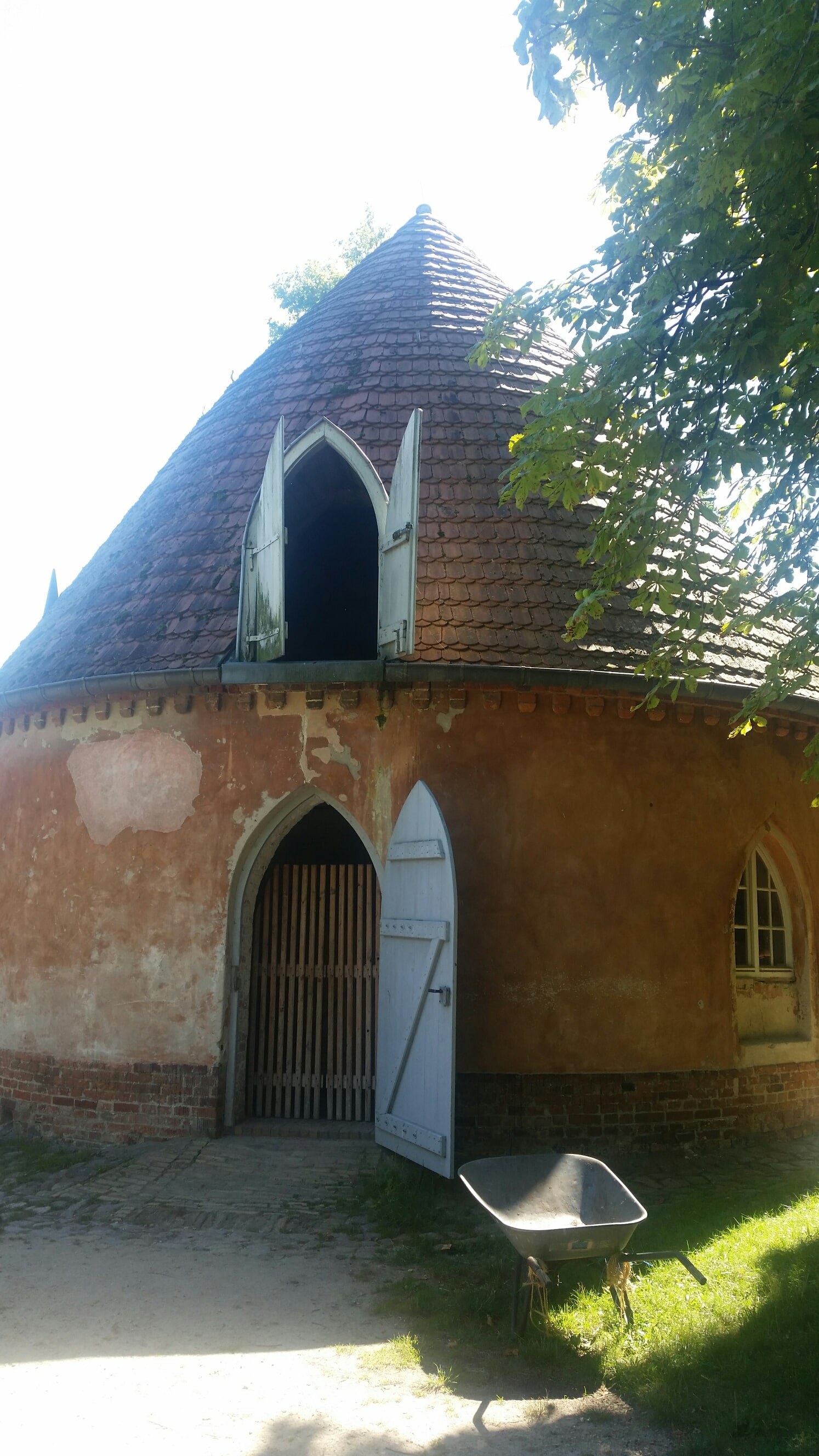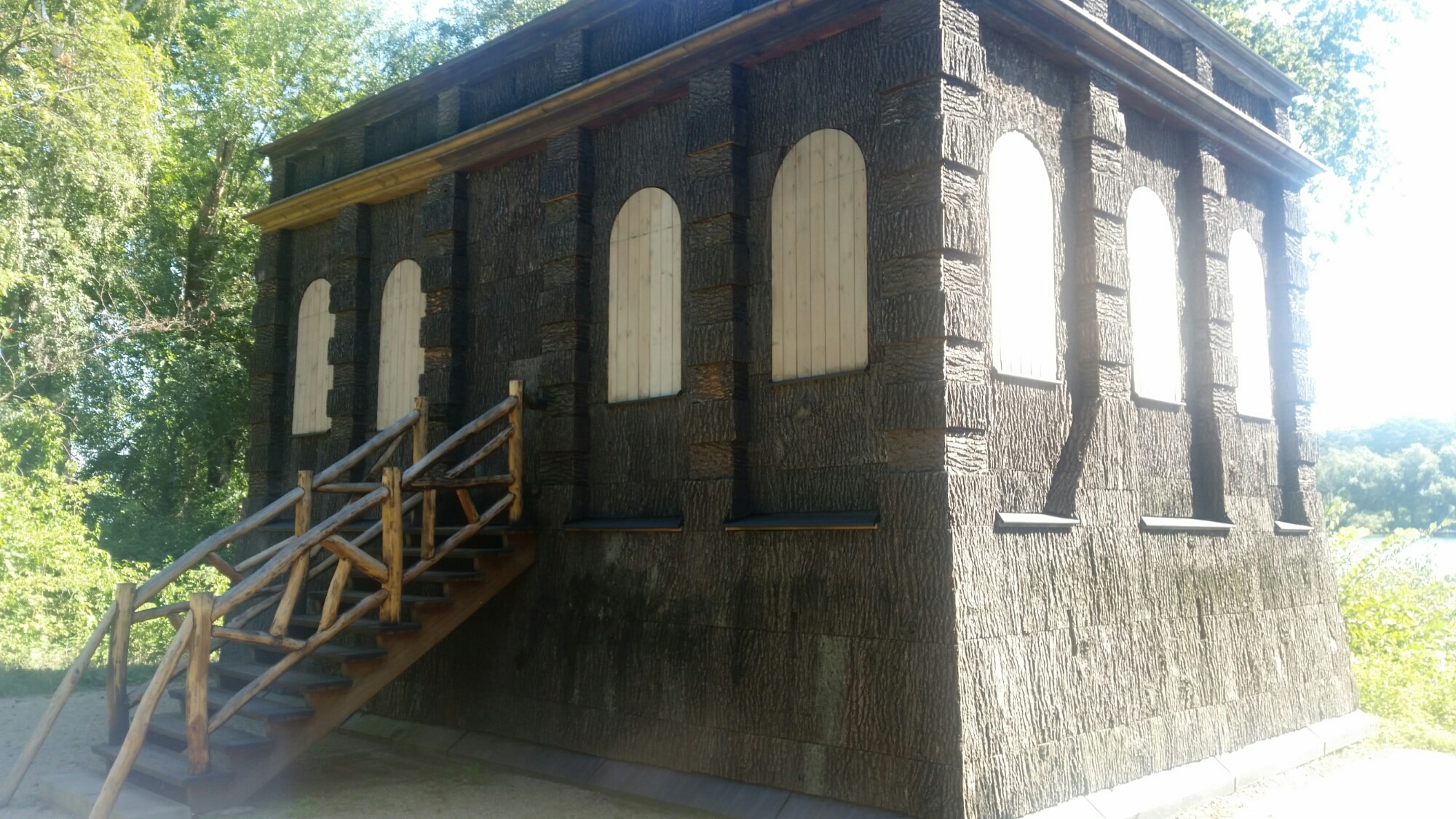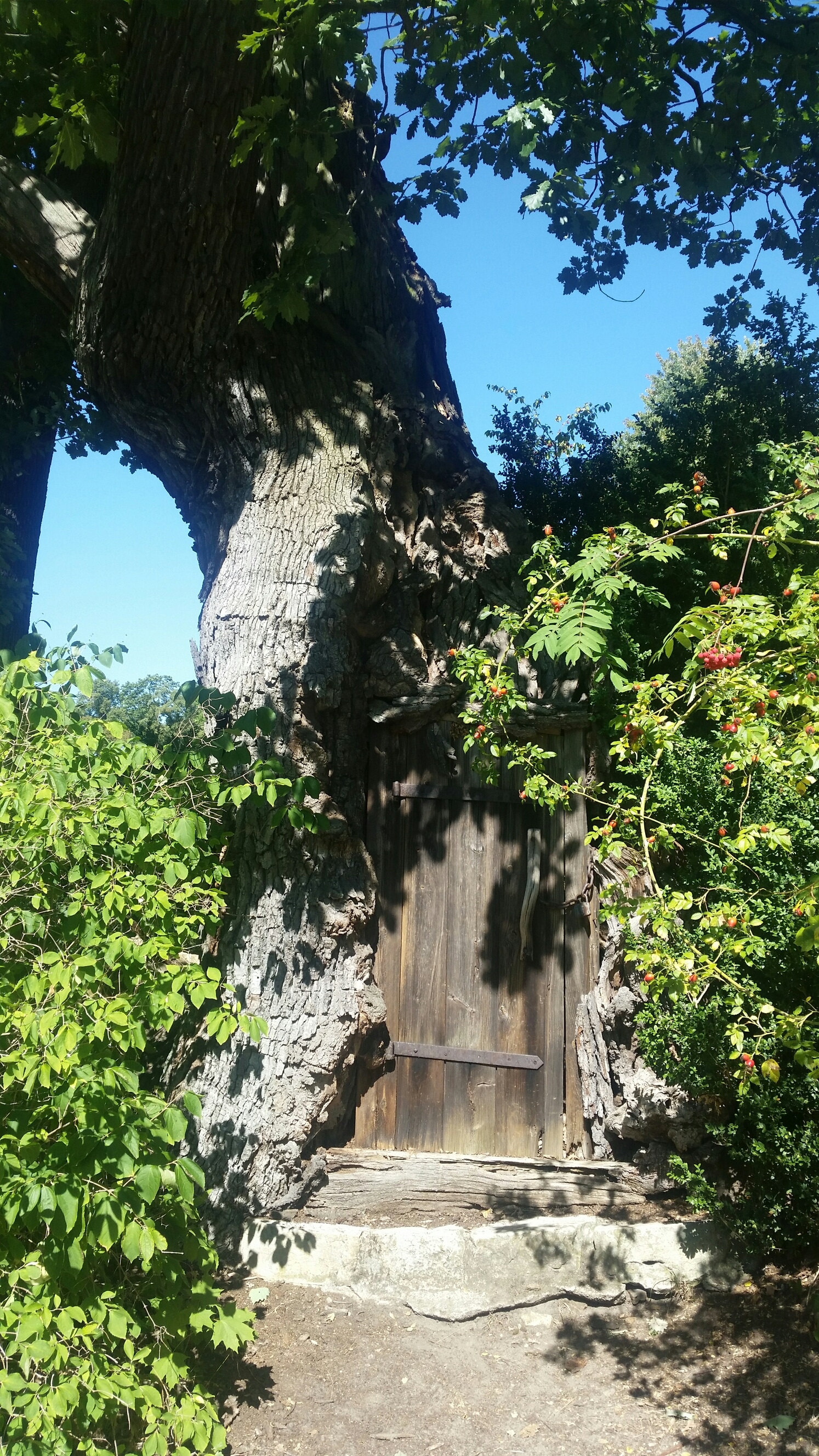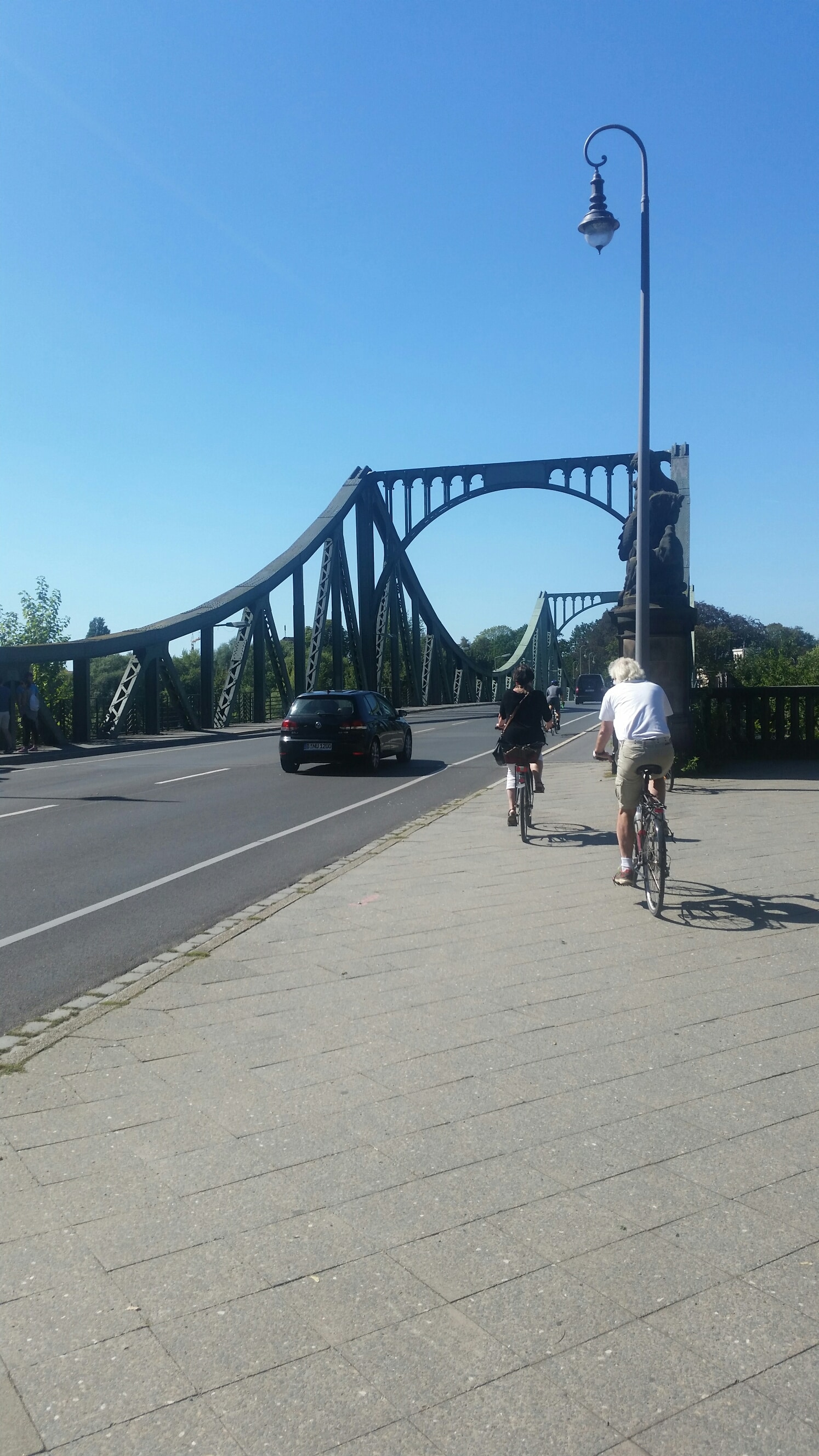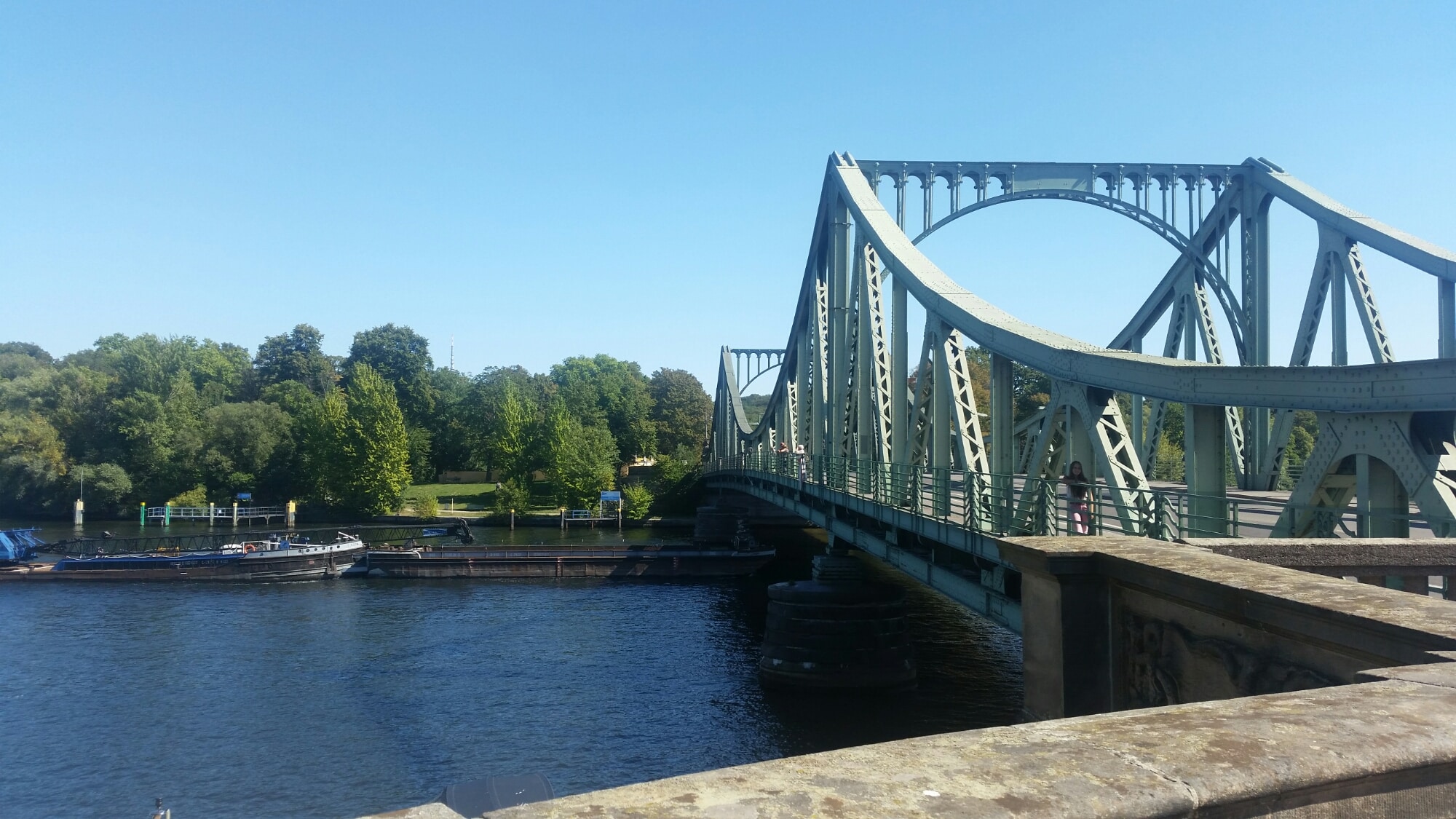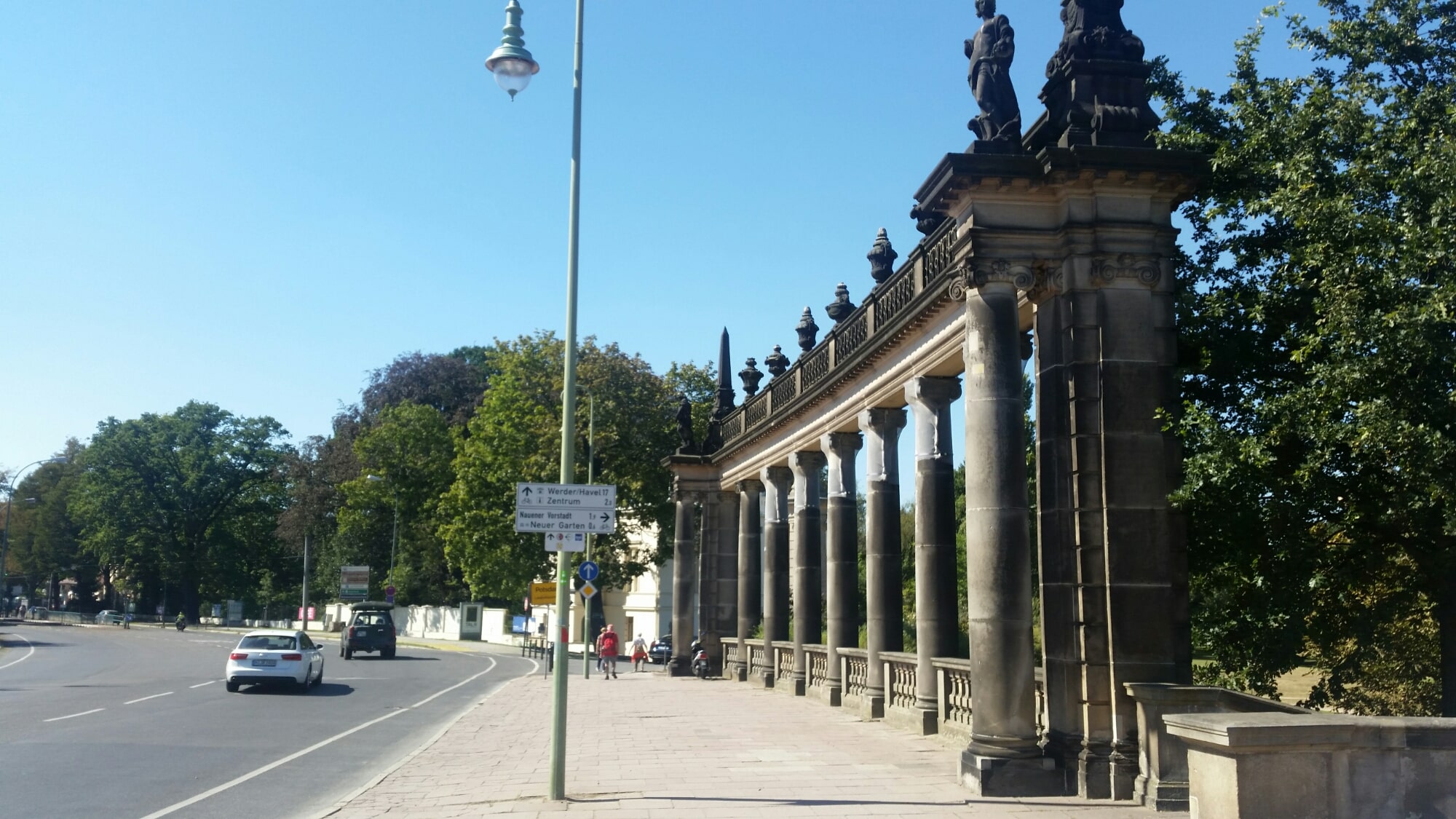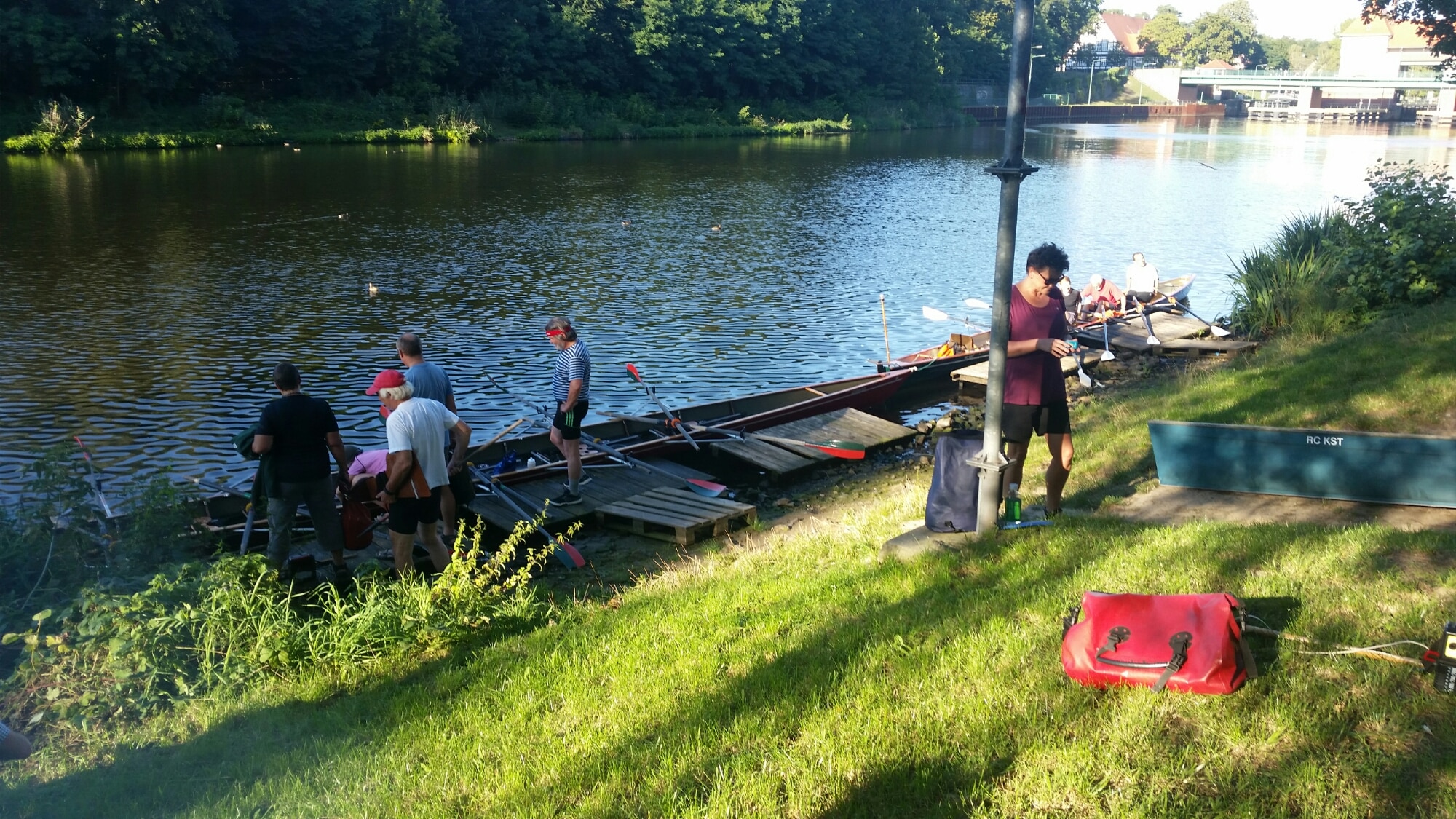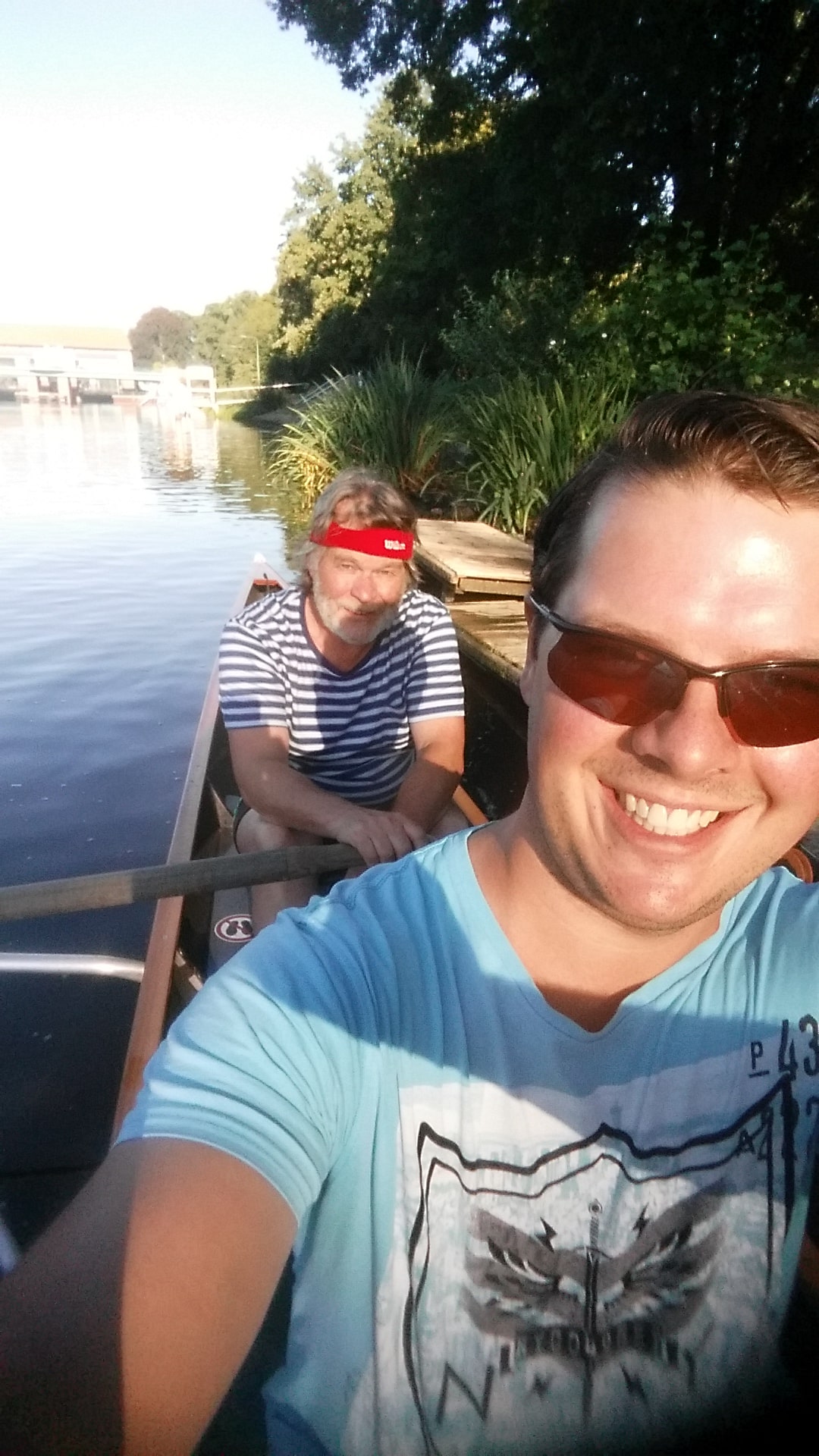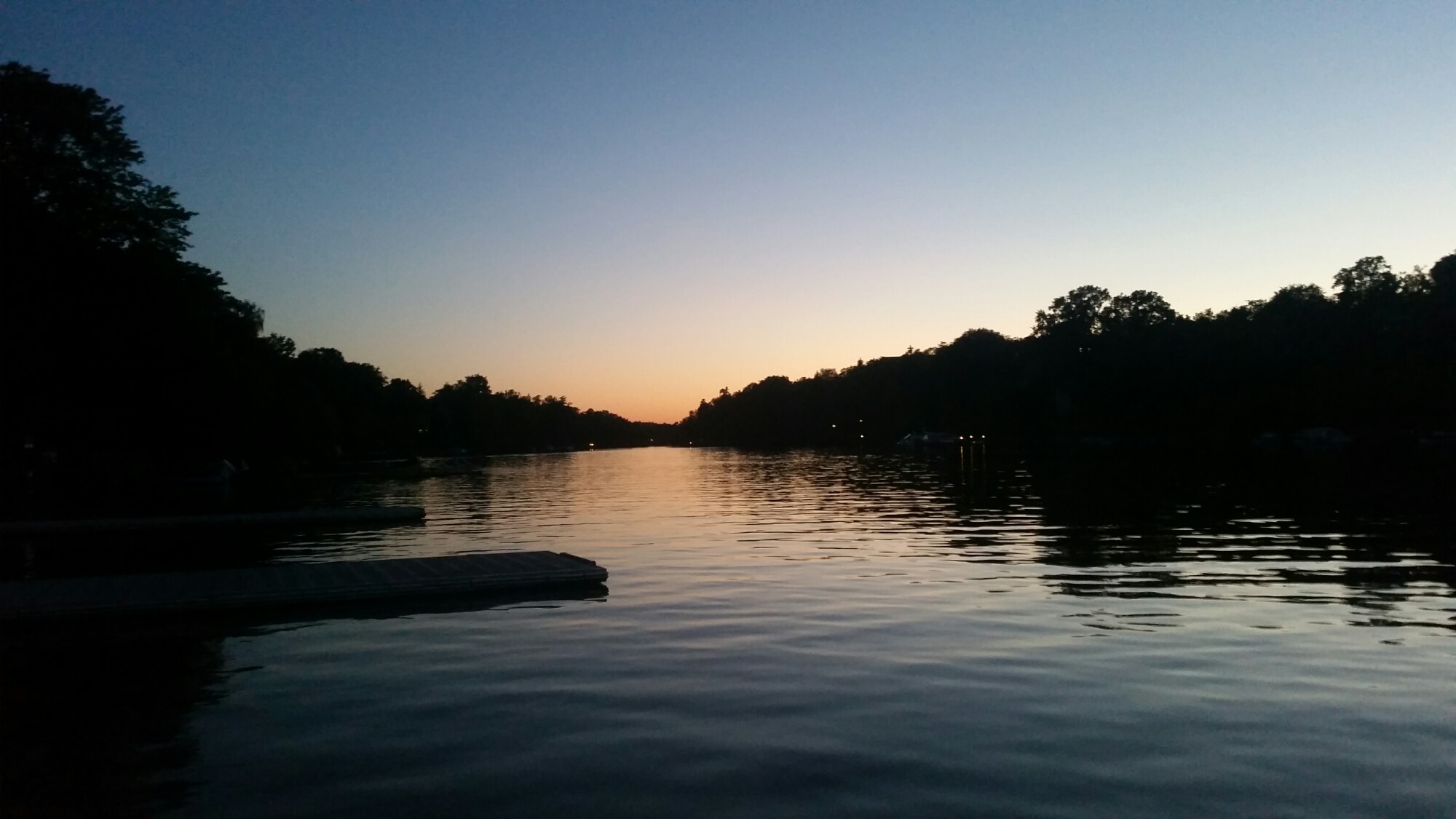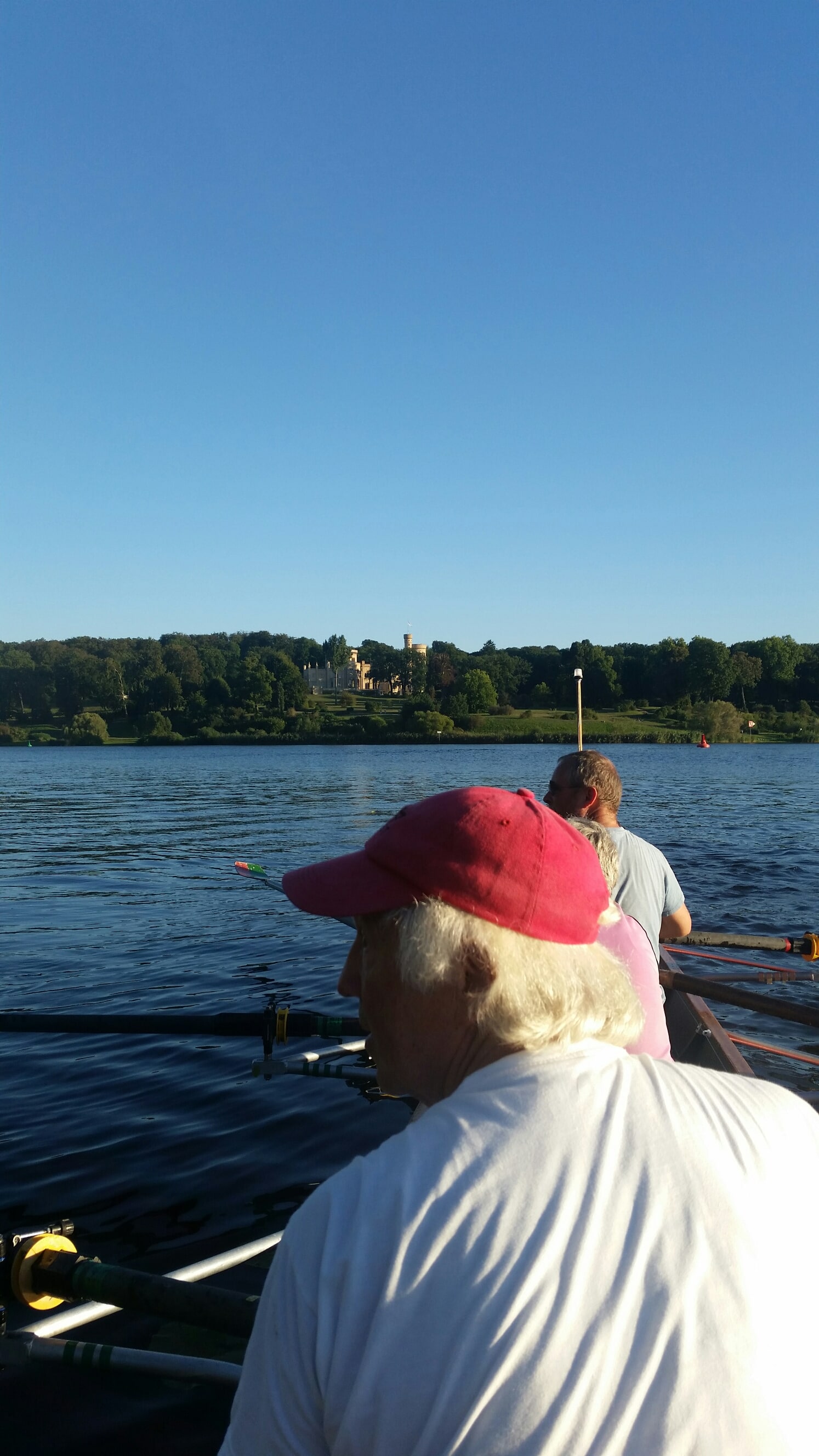 Day 3. Breakfast at the Petri household will be a very fond memory. Out in the green garden with flowers, squirrels and sunlight we would eat fresh bread with cheeses, butter, spreads and coffee. After breakfast I was keen to head off to the train station where I organised a prepaid vodaphone simcard to keep myself connected, I then caught a train into Friedrichstrasse where I walked down to Checkpoint Charlie and across to Gendarmenmarkt which was an impressive square with two identical cathedrals, one French one German and in between a concert hall. I had a late lunch and made my way a Ross town where I viewed the Memorial for the Murdered Jews of Europe, an eerie but impressive work. I caught the train back in time for dinner.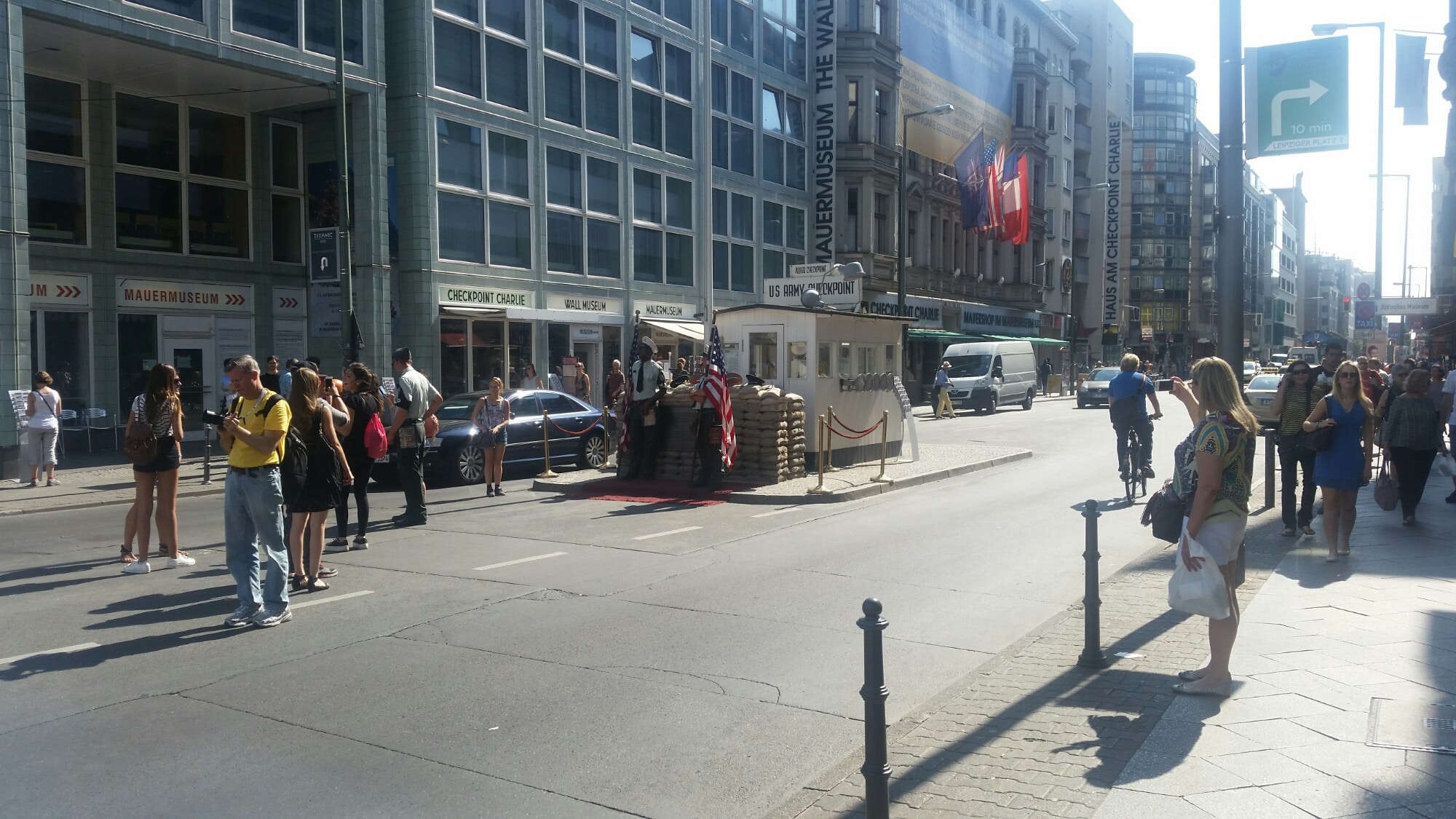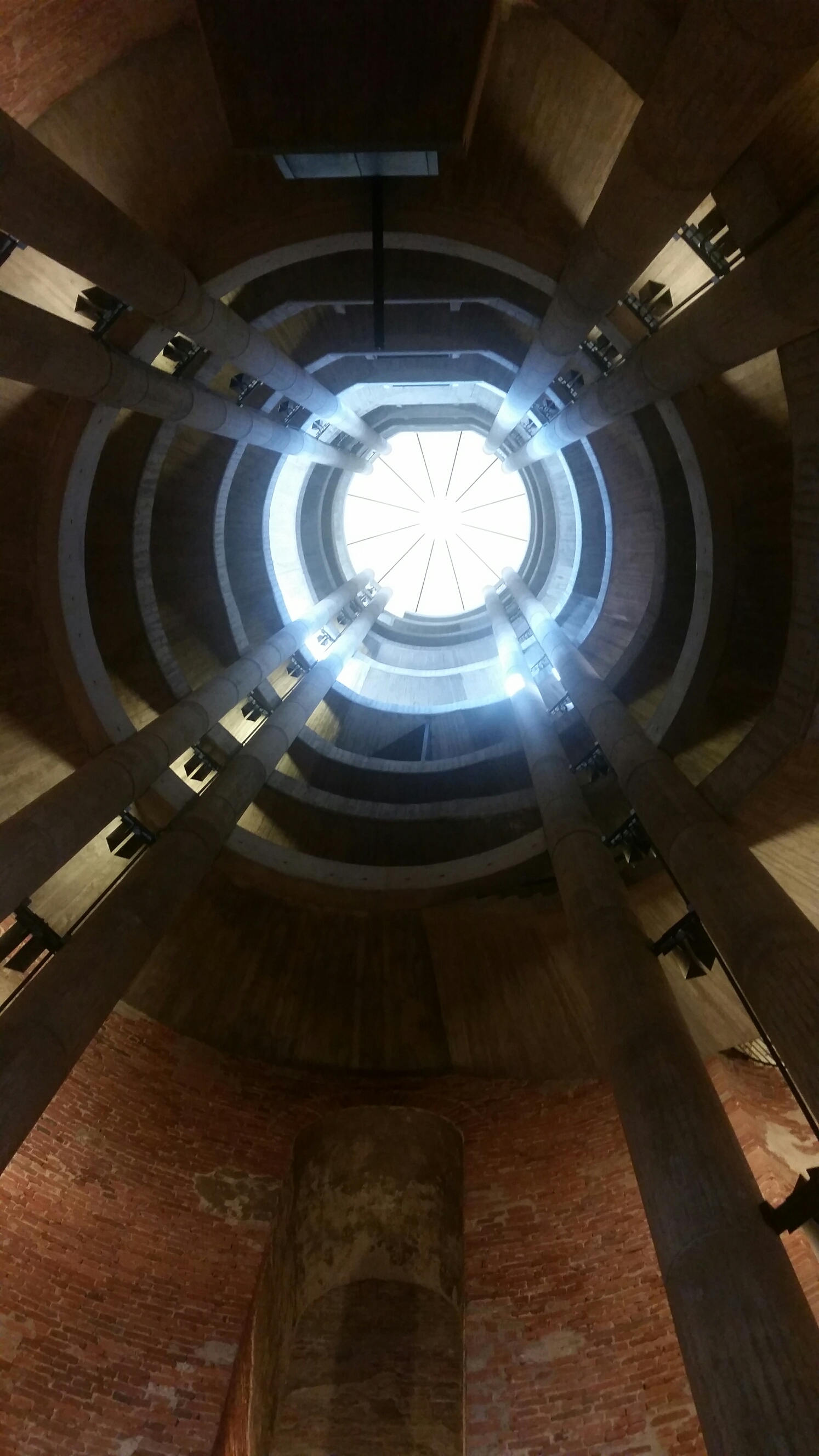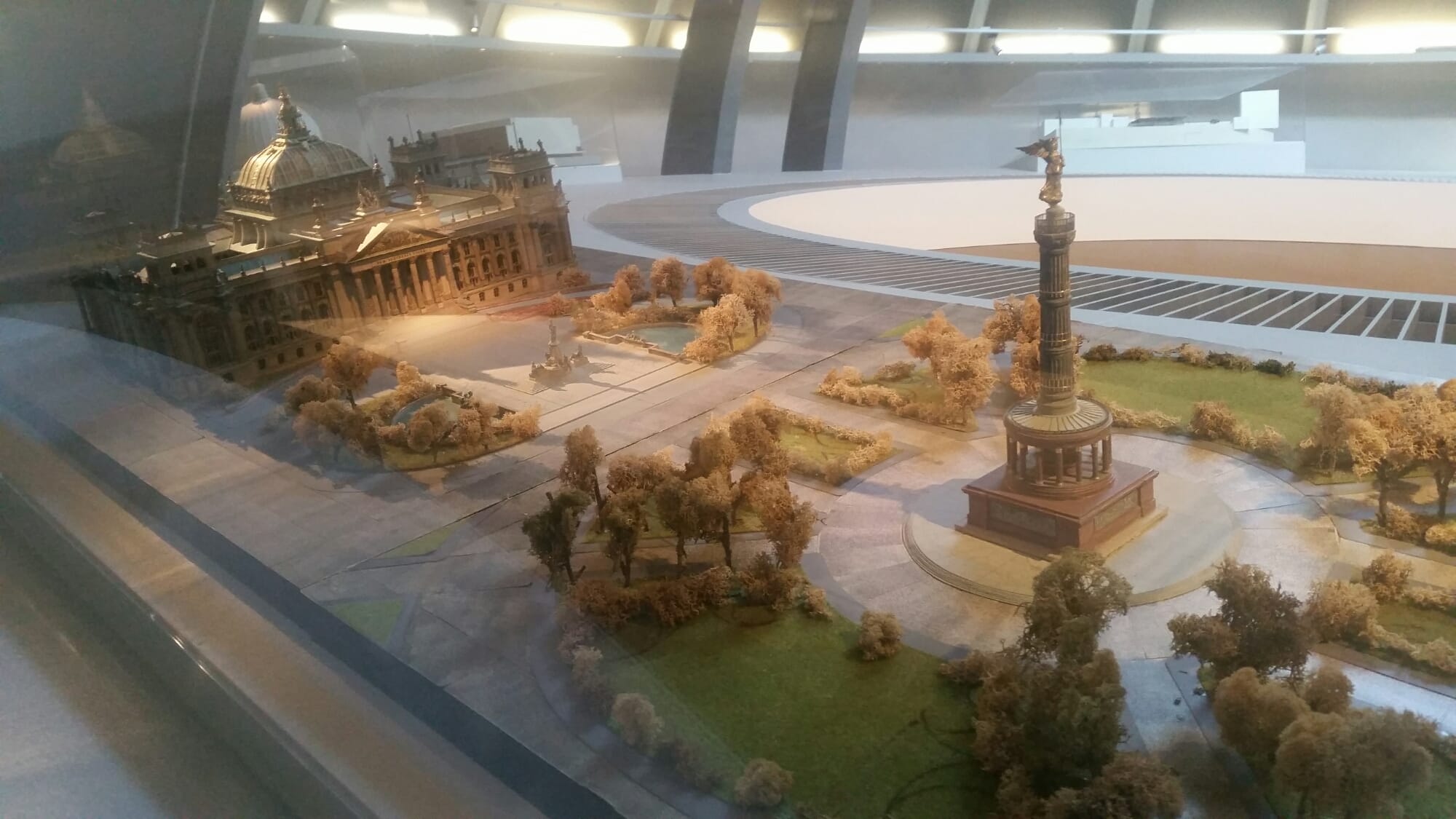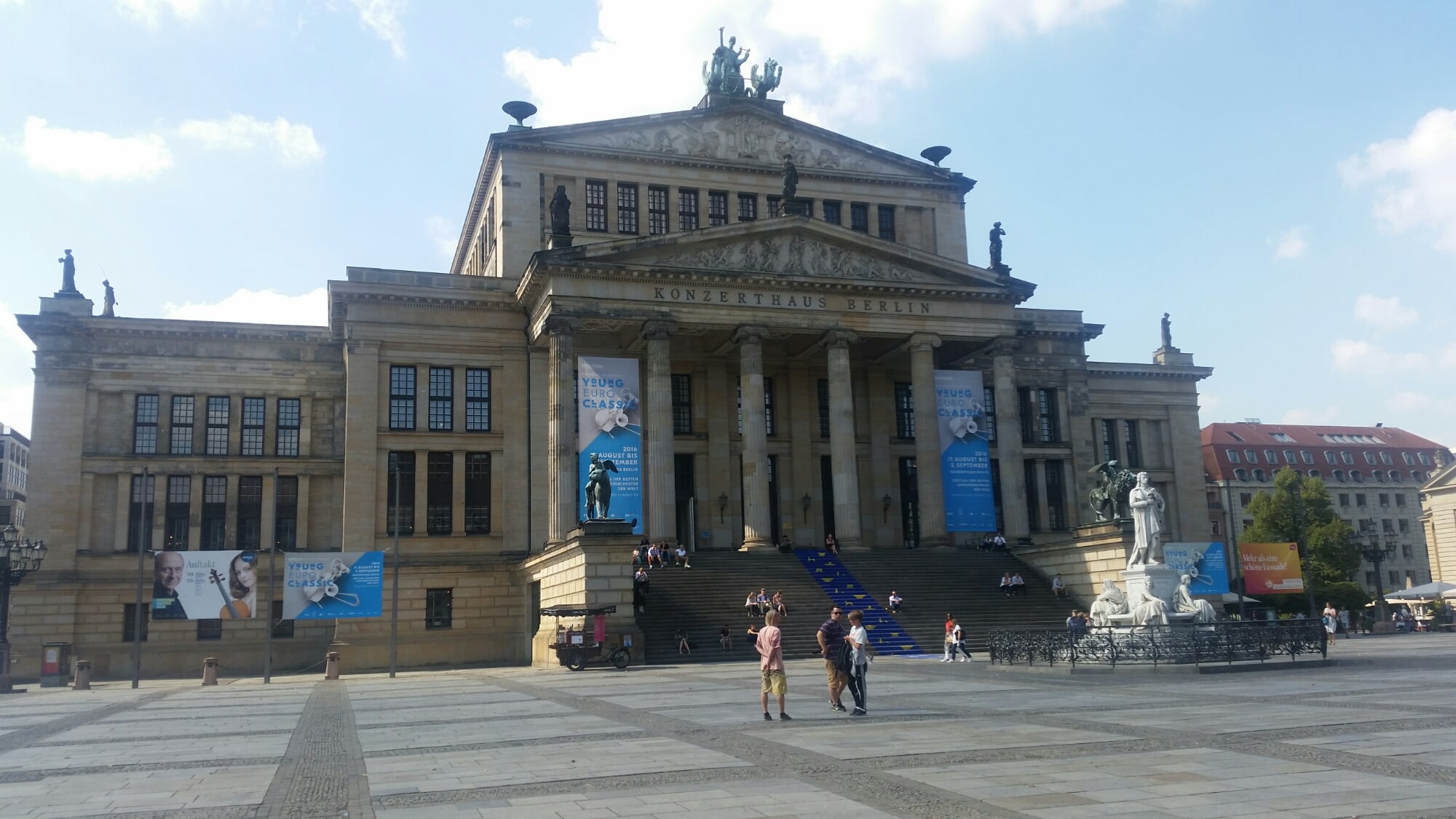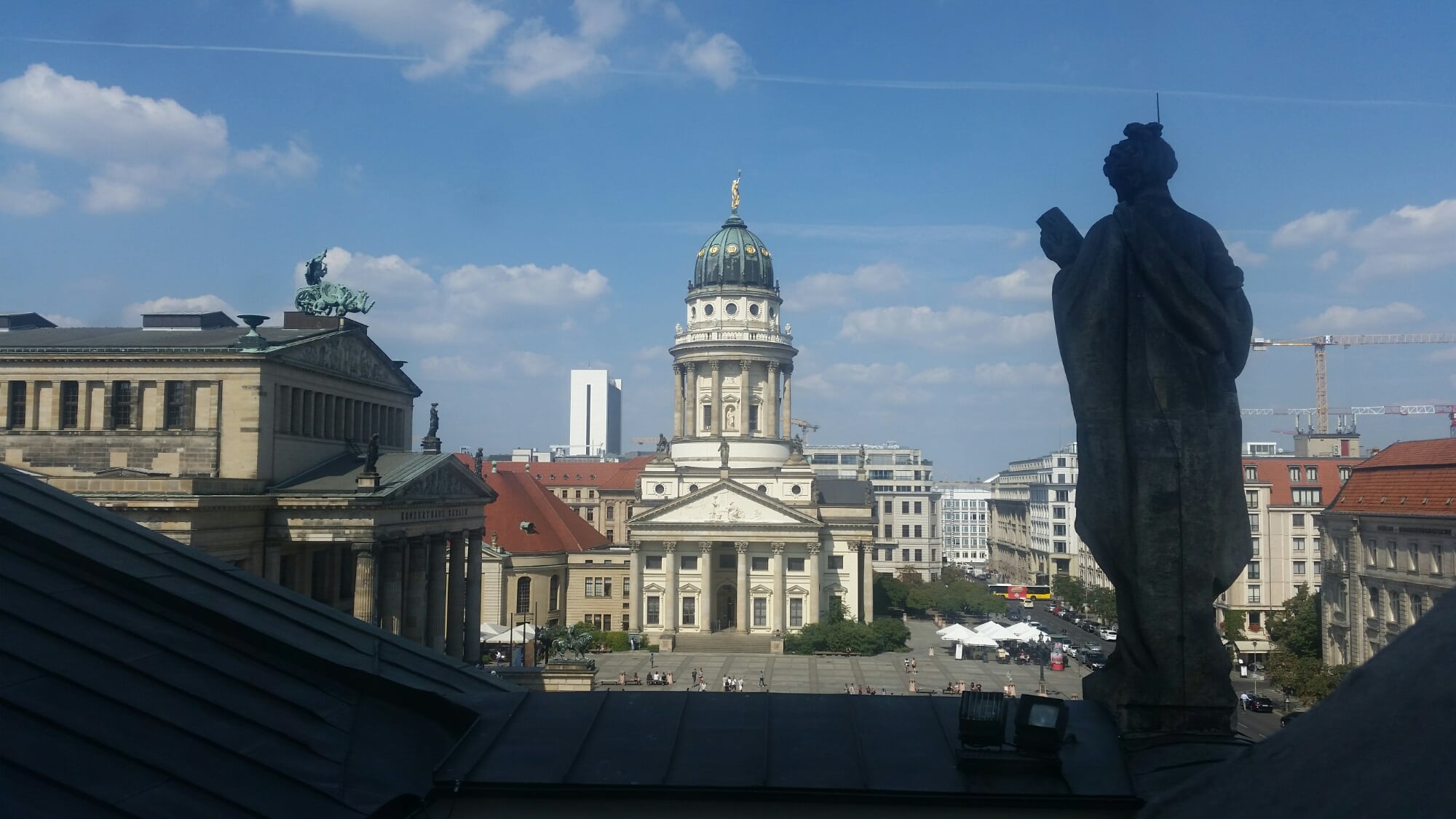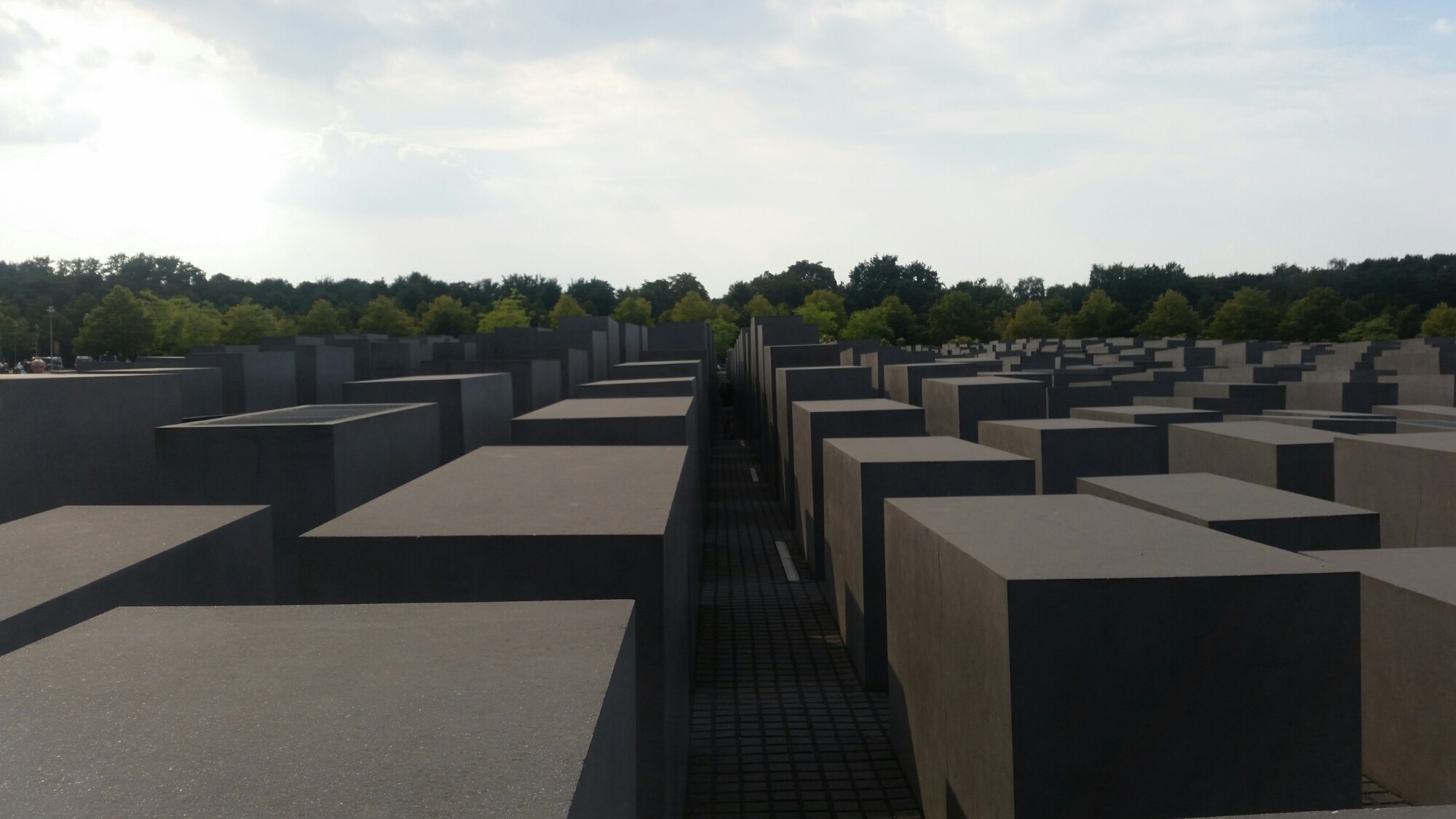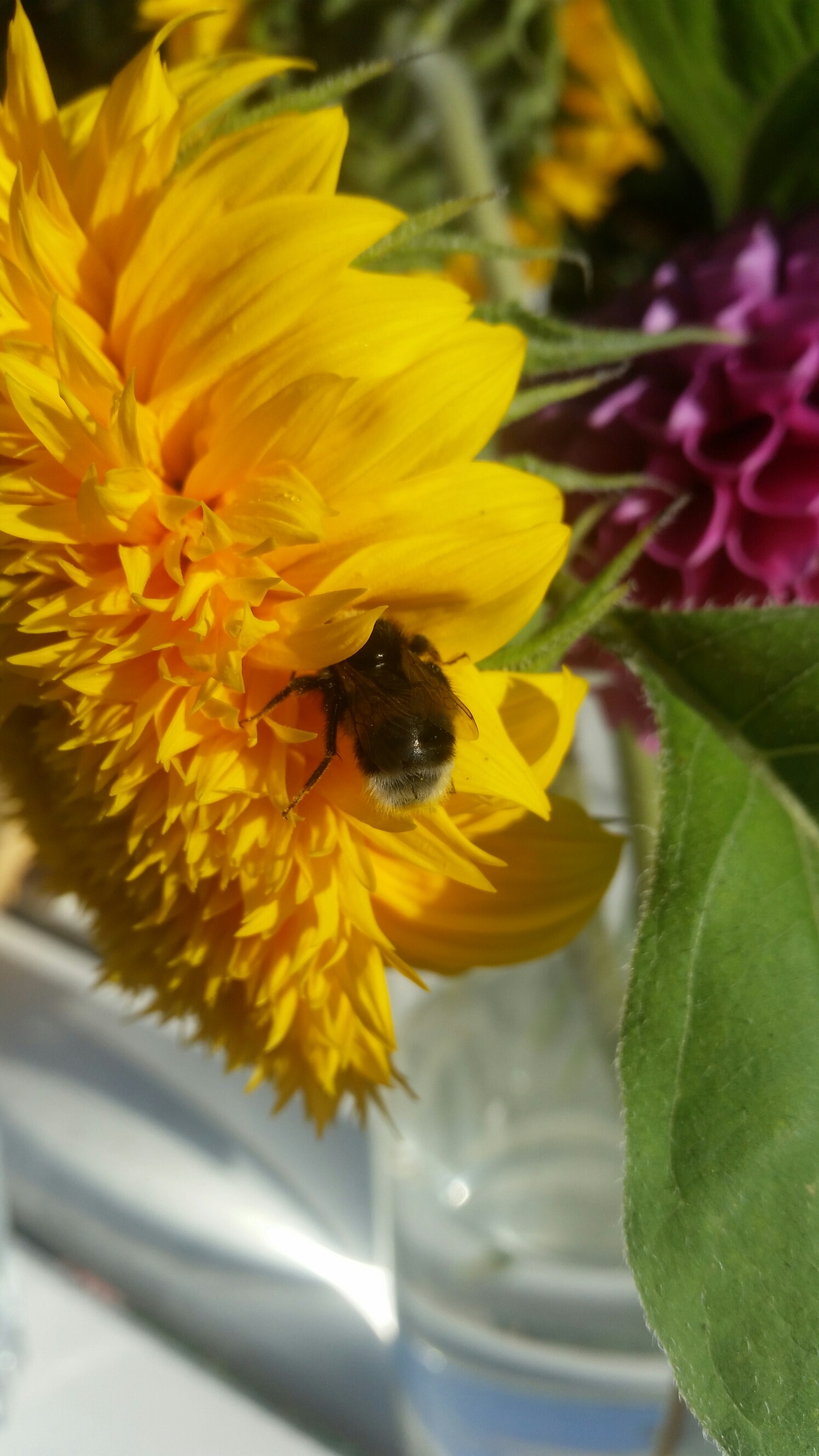 Day 4. With another delicious breakfast in my belly I made my way back into Berlin where I took a bus tour that took me around the city centre of Berlin and gave some great history and insight to the capital. It was here I met Angela from Beijing, we hung out for the rest of the afternoon walking around the city and taking photos before meeting up with her friends for dinner and drinks.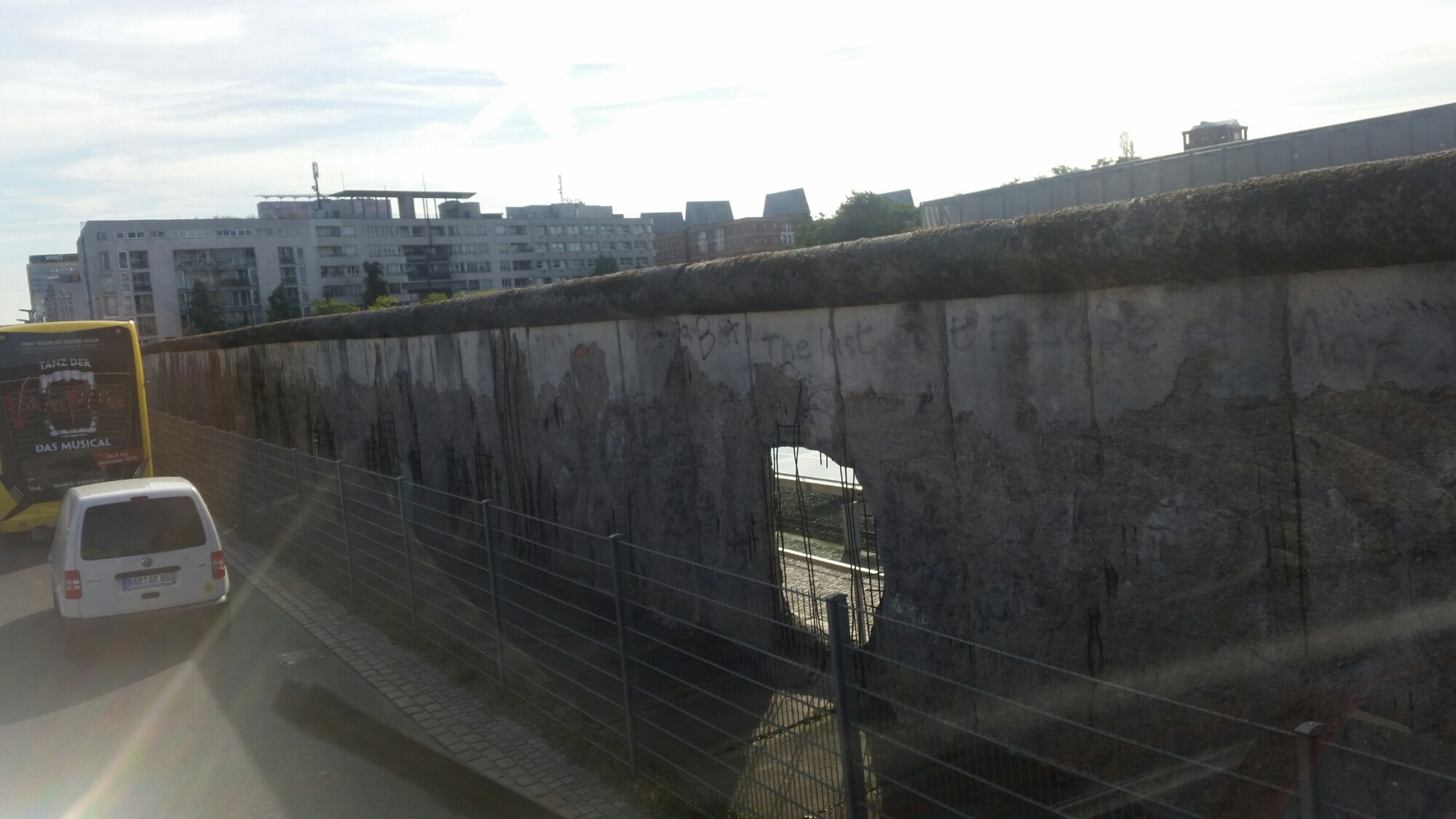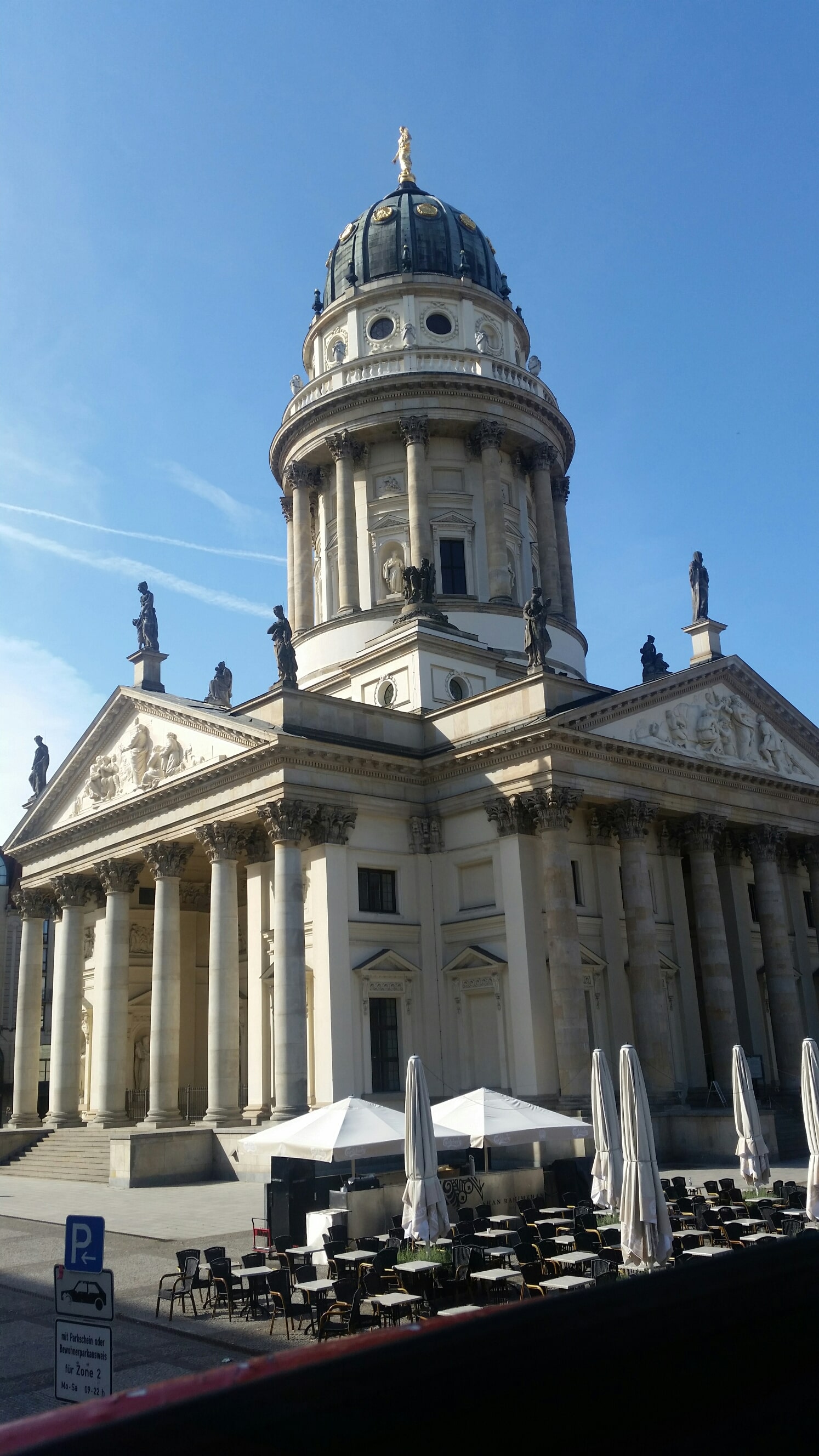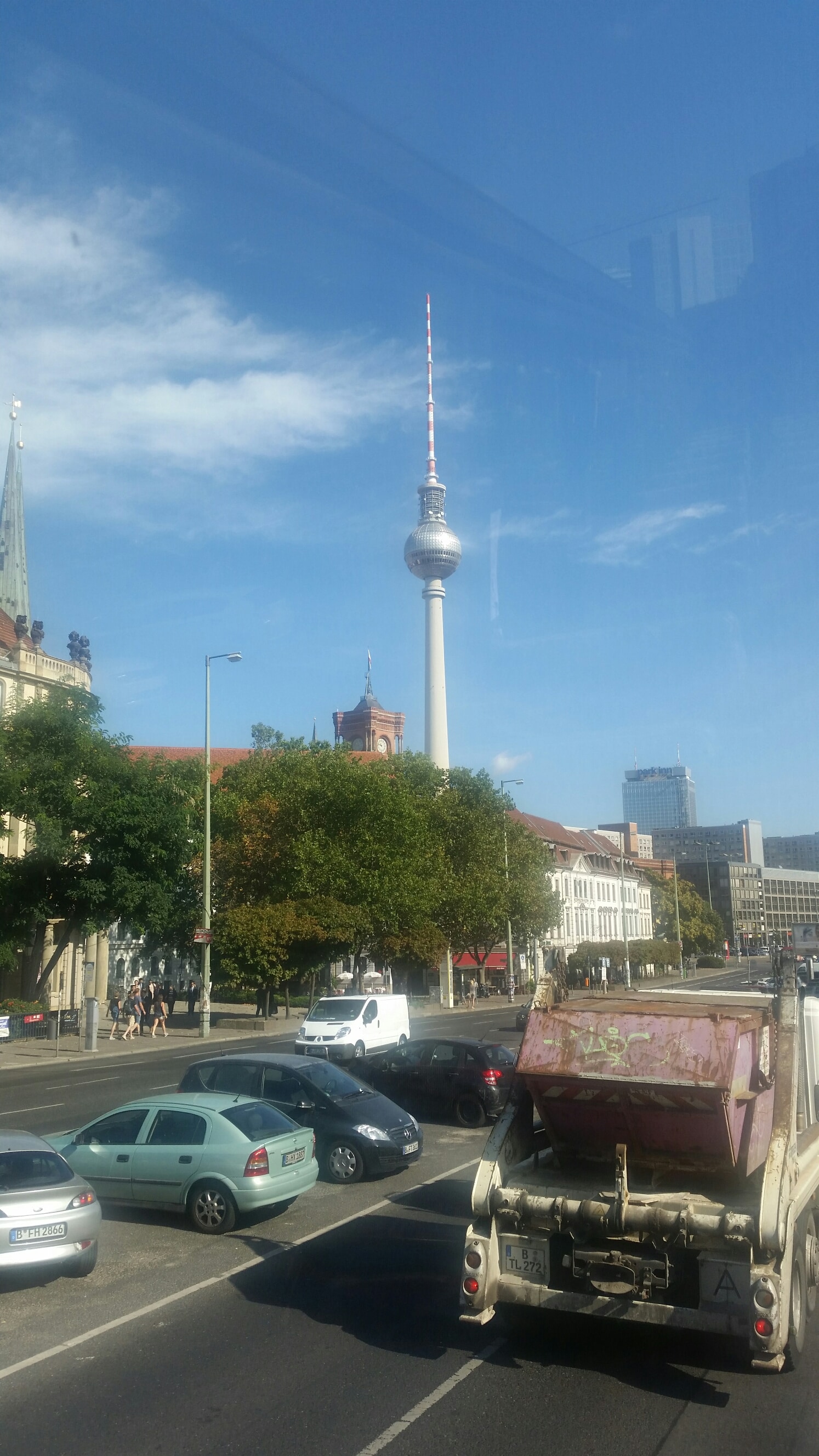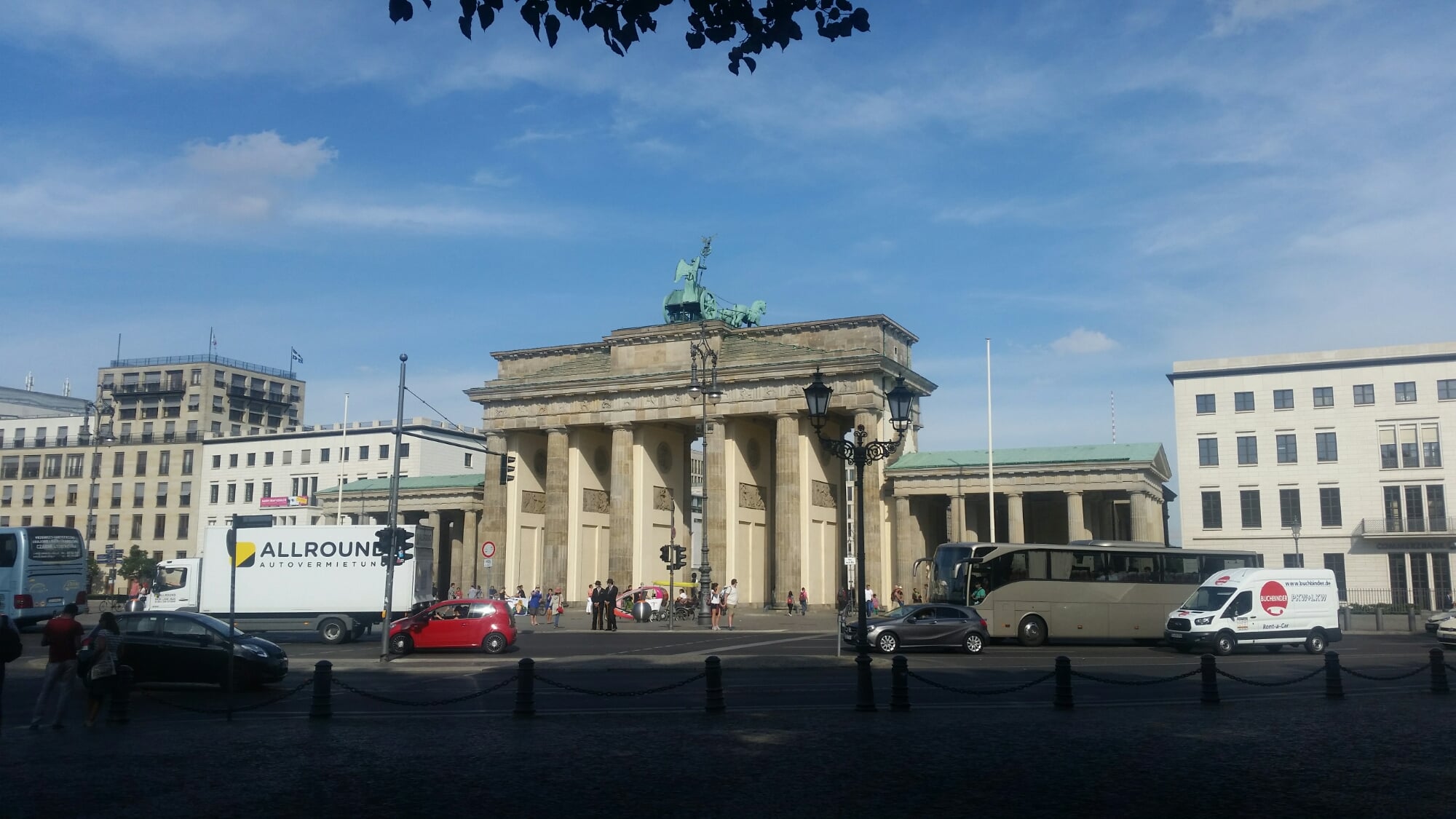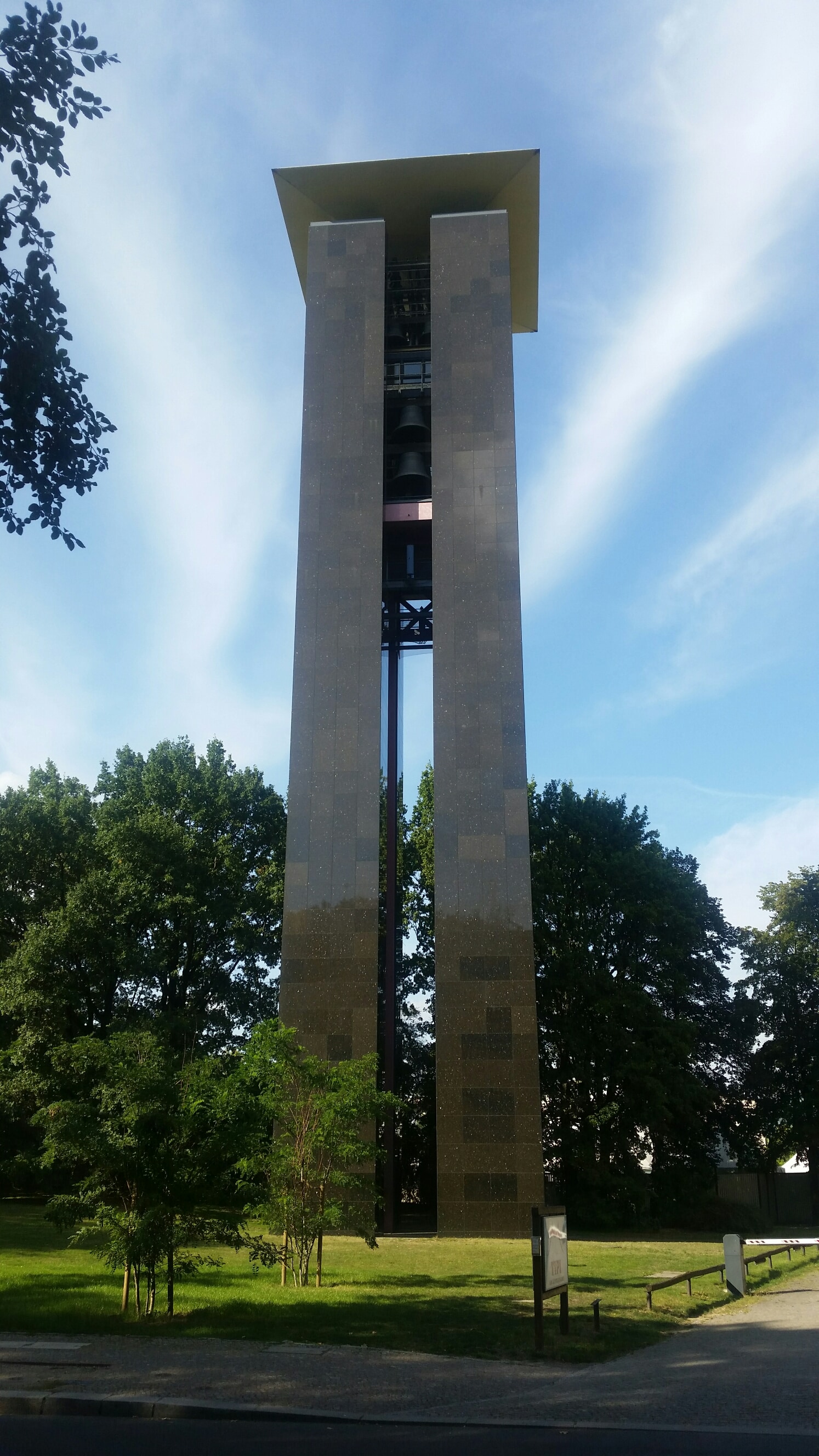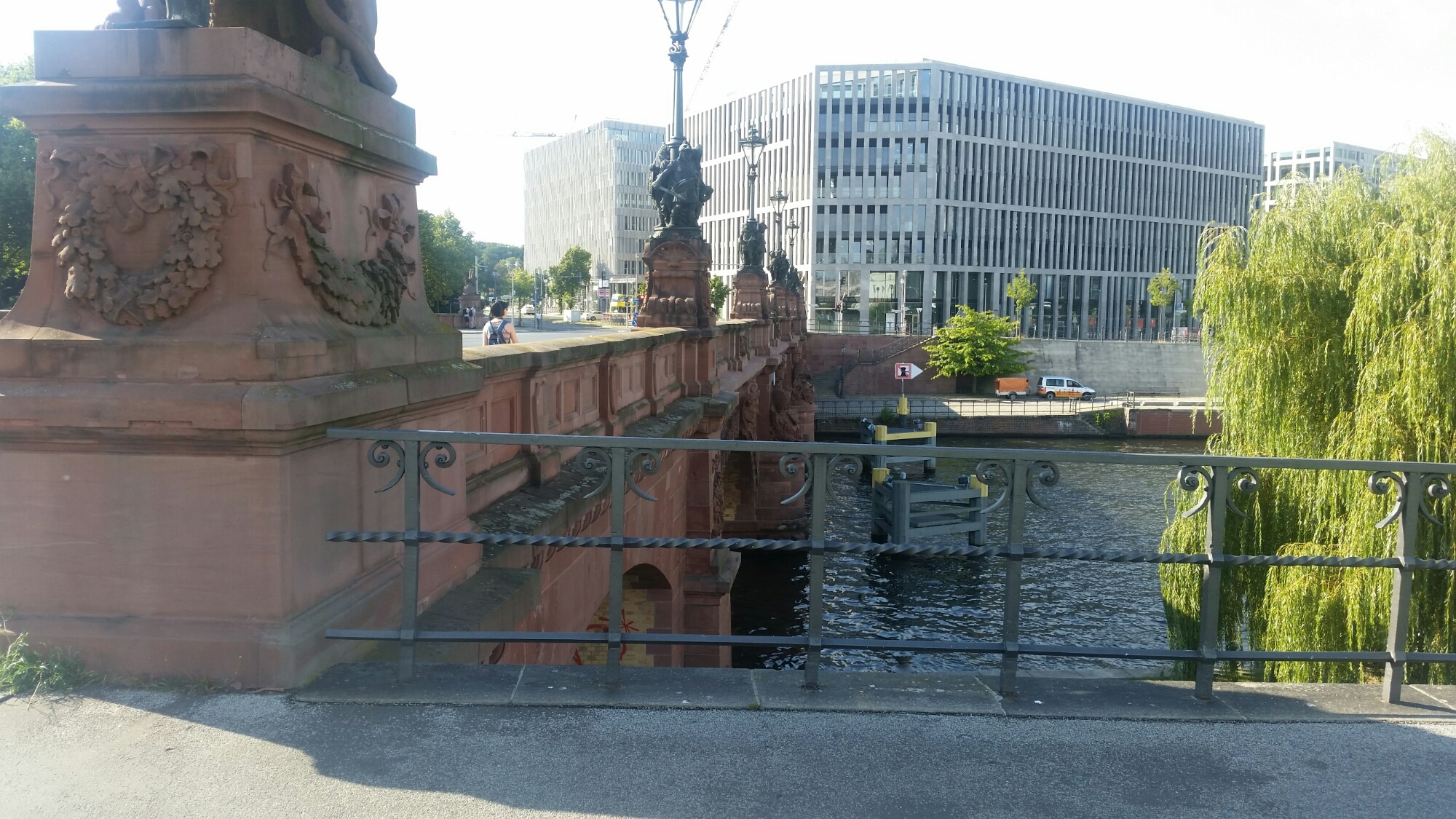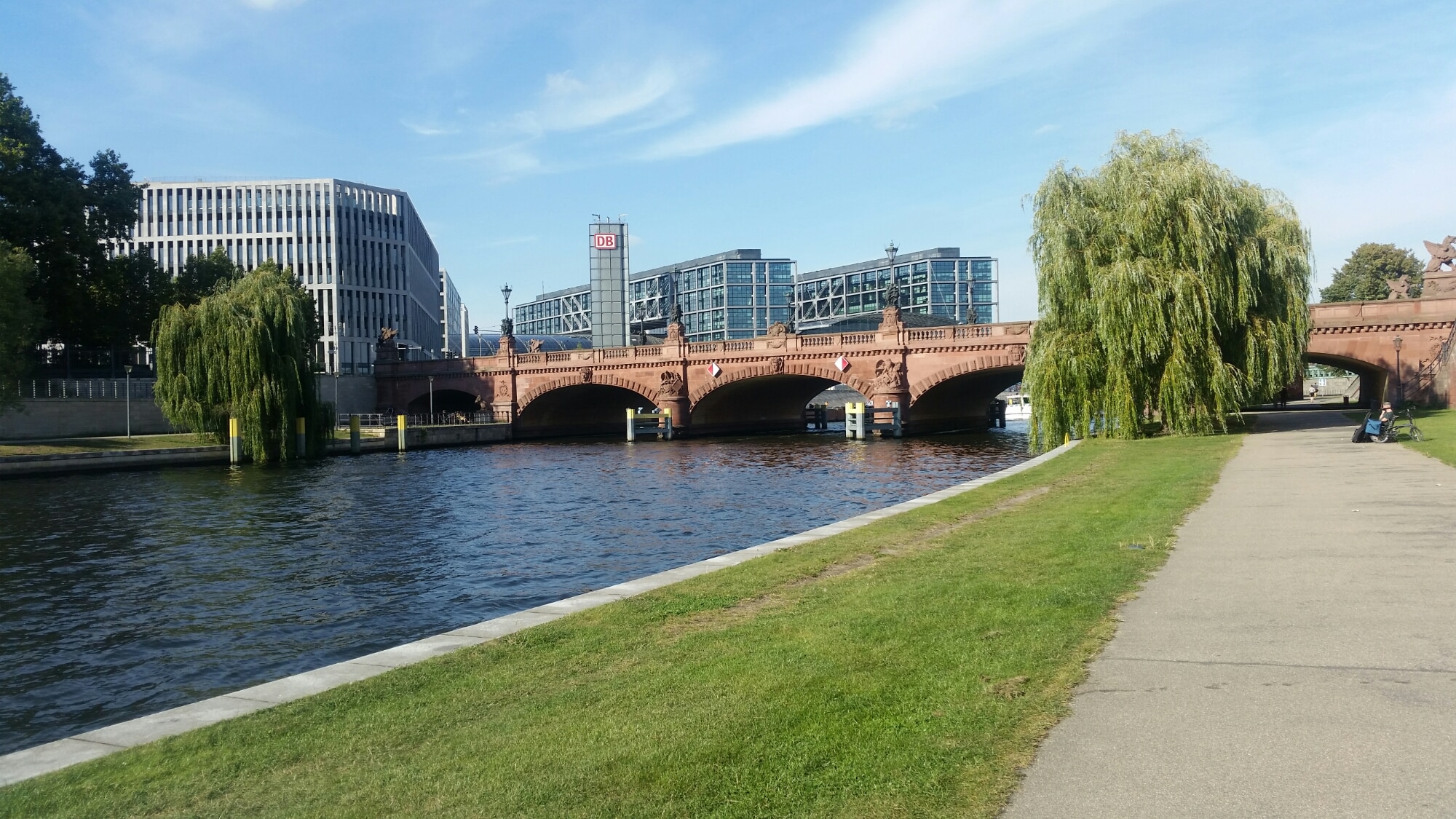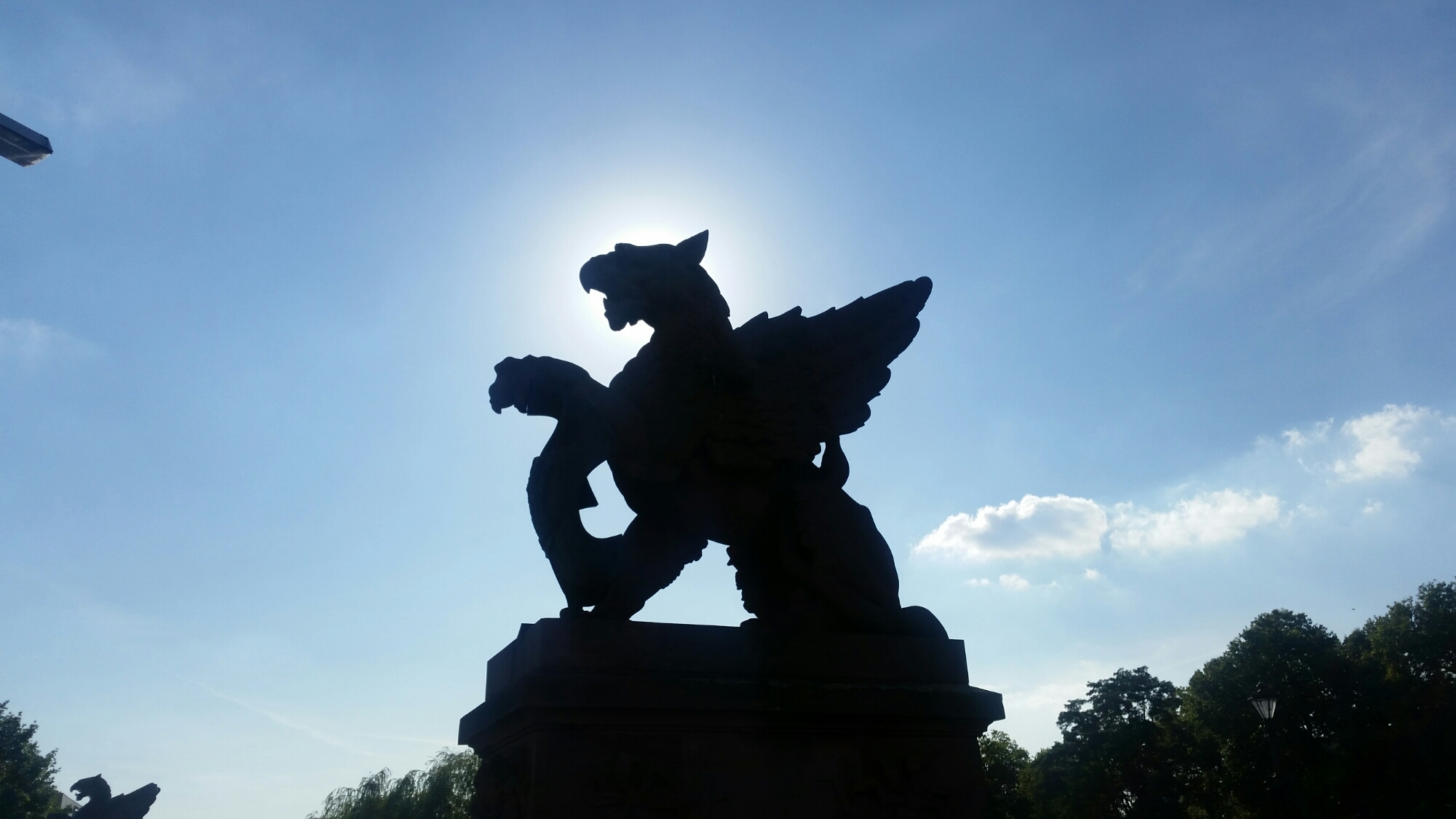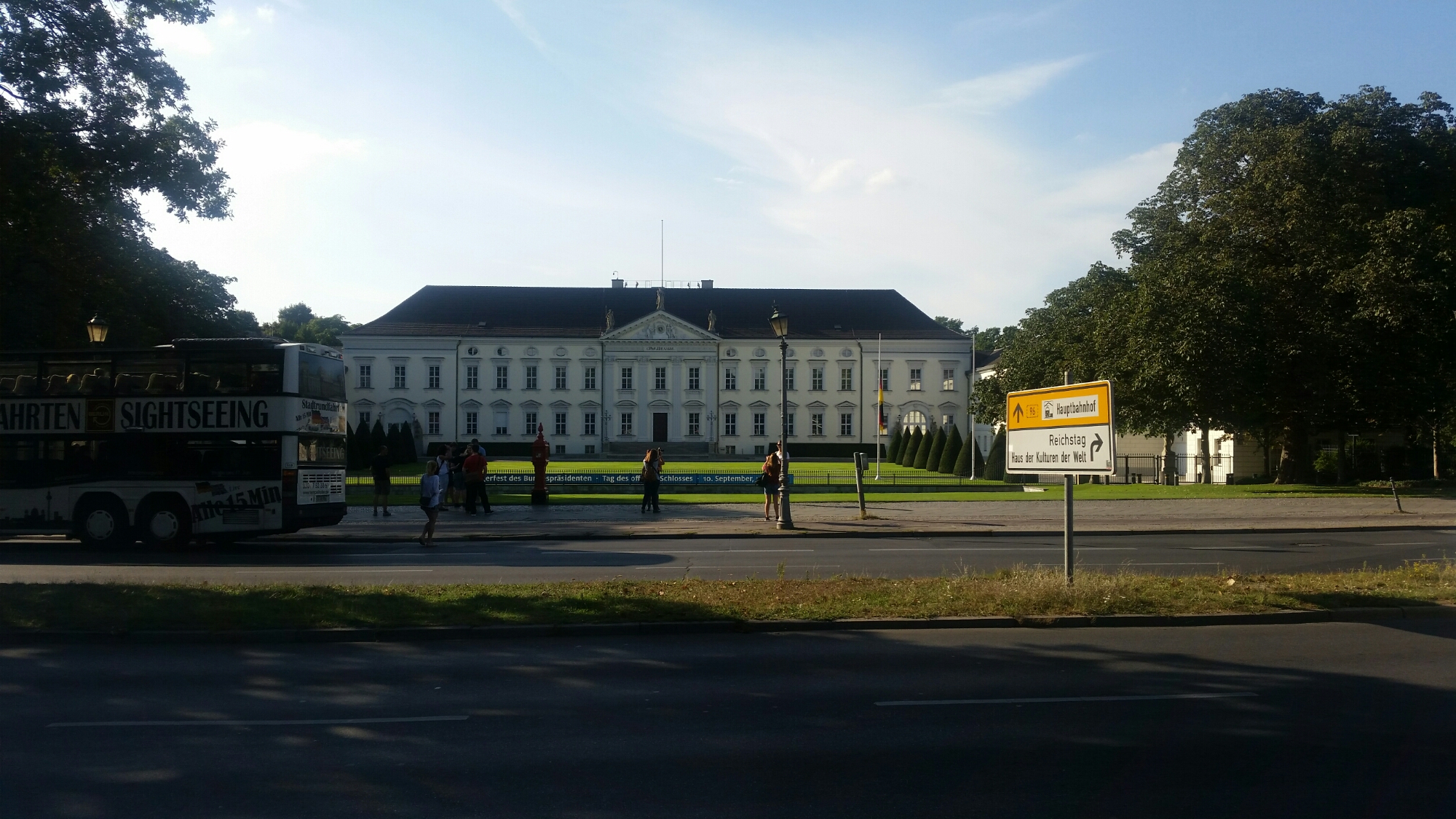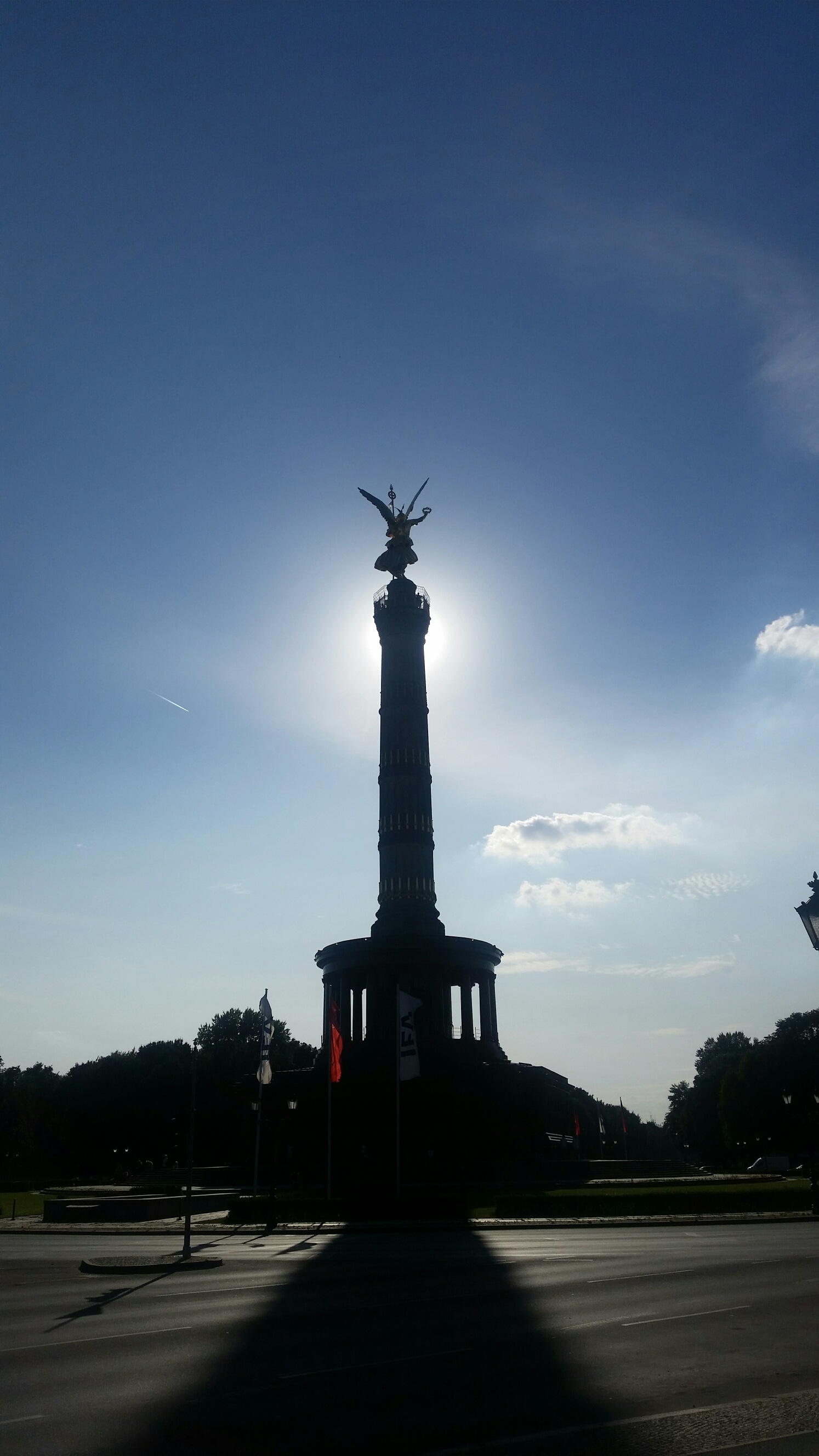 Day 5. Wolfgang and I headed in on the train to the National Gallery where we spent a good 2 hours walking around the impressive building and taking in the famous artwork. Wolfgang headed home and I walked around the city again taking photos and having a few beers. It was at a bar where a suggestion for my next destination was mentioned. My friend in Poland, Monika, was held up with studies so I had a few more days to spend before going to meet her. Tossing up between Hamburg and Amsterdam I ended up making my choice after a fellow at a bar was talking about how much he enjoyed Dresden and the Switzerland-Saxon National Park. Hiking? Sign me UP! The choice was made. But I still wanted to see Potsdam. Once I got home I went straight back out, Ingrid and Wolfgang took me to dinner and one of their favorite local Italian restaurants. It was a perfect way to share my last night with the most gracious of hosts.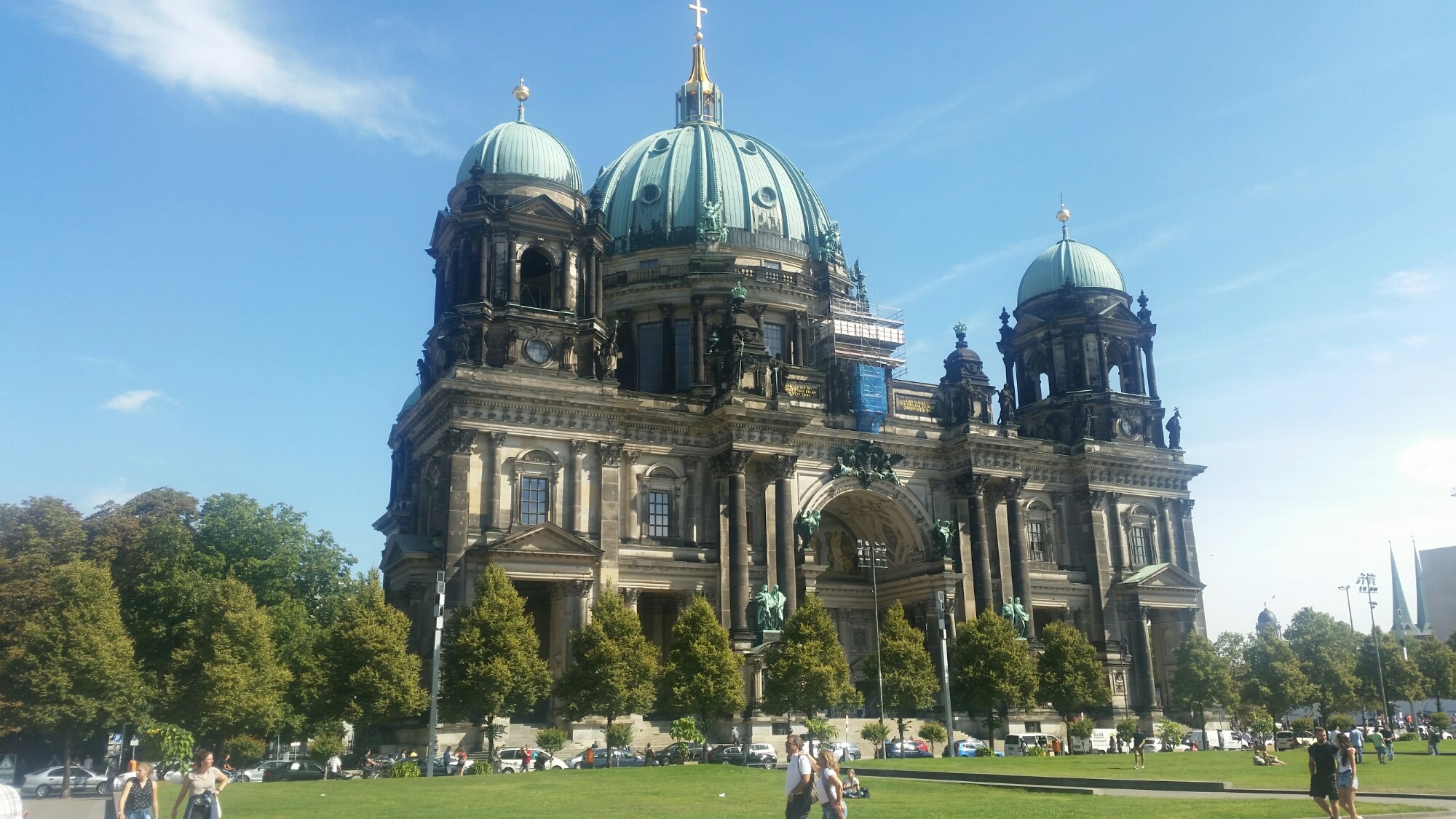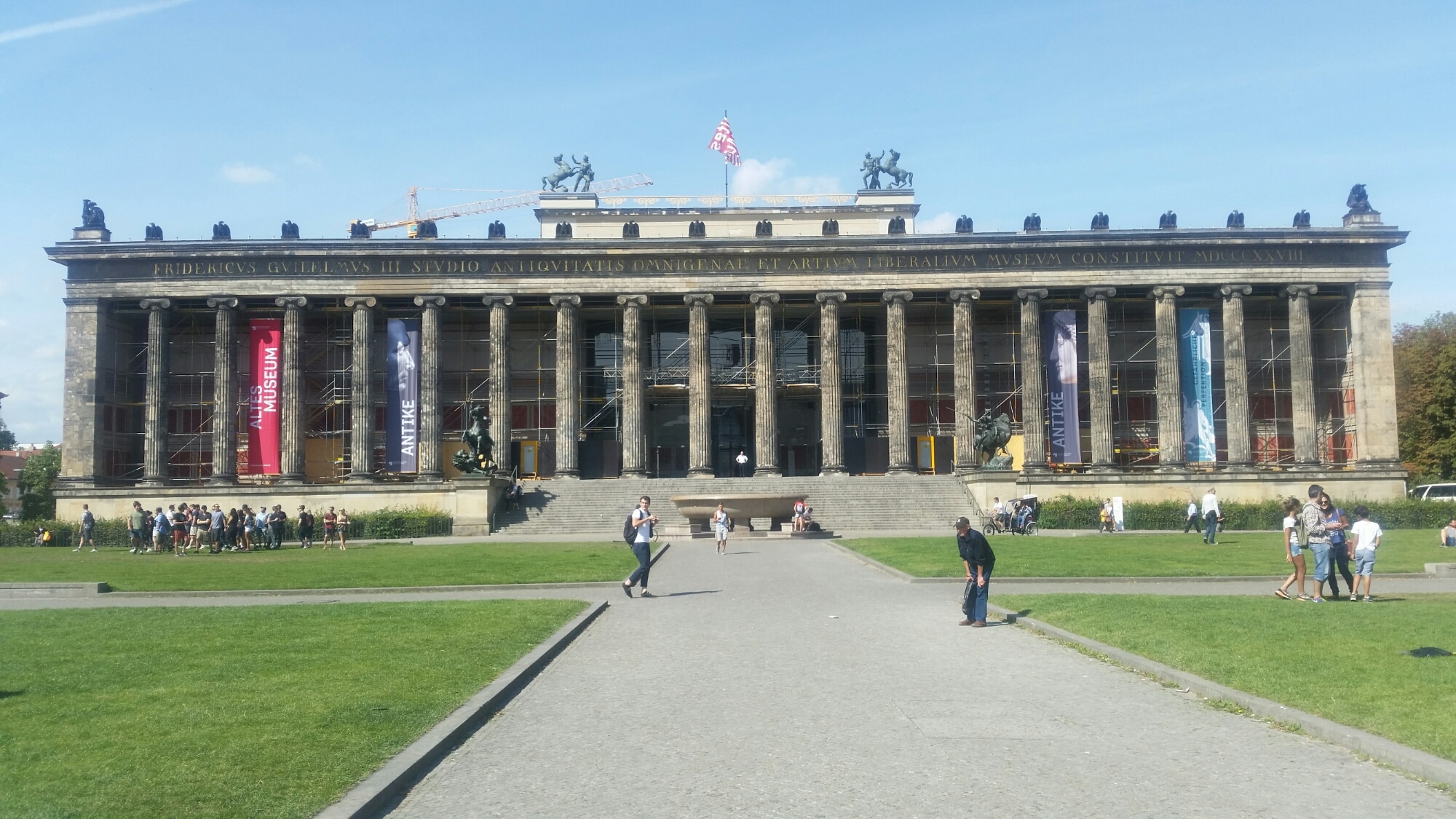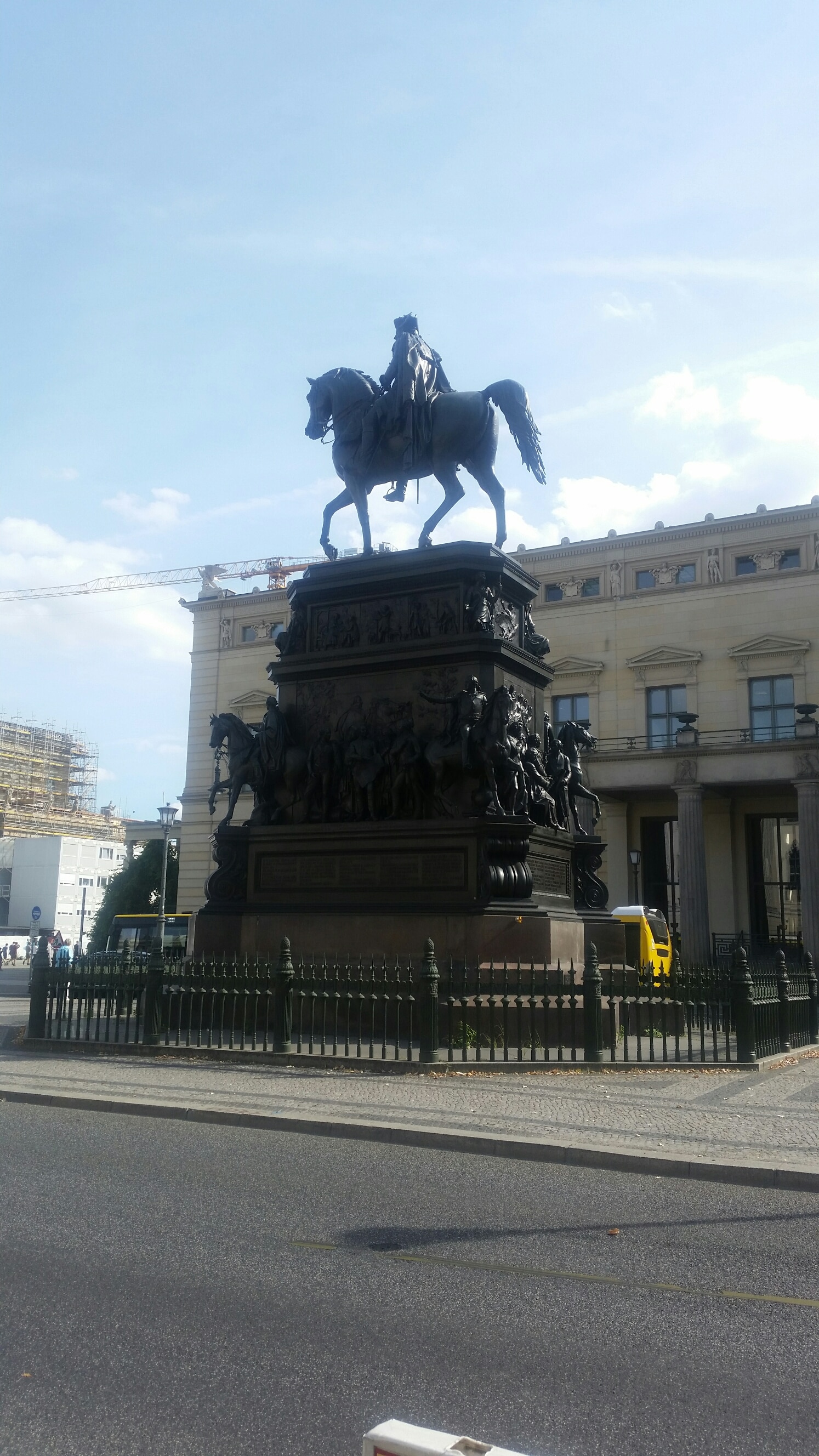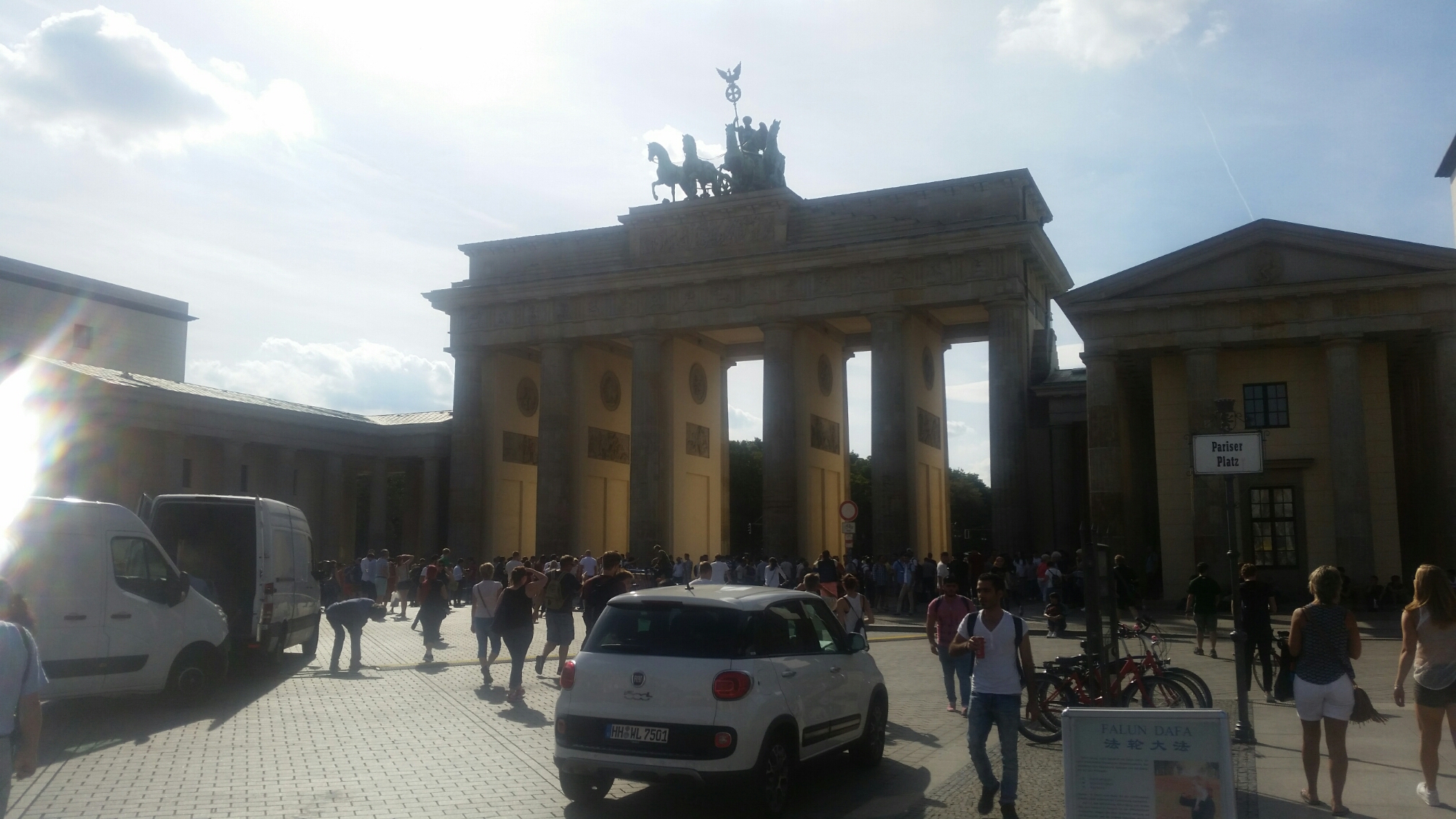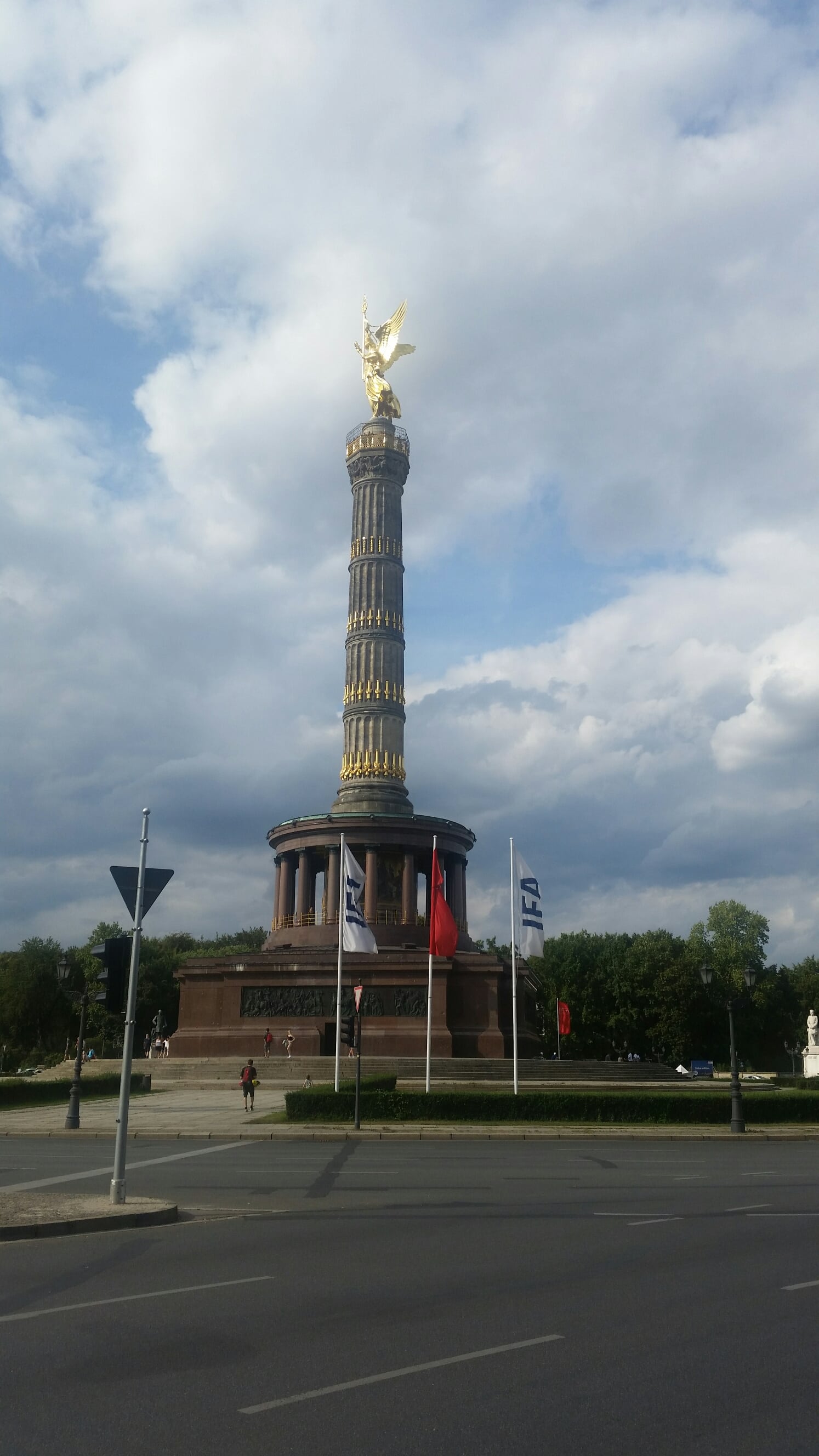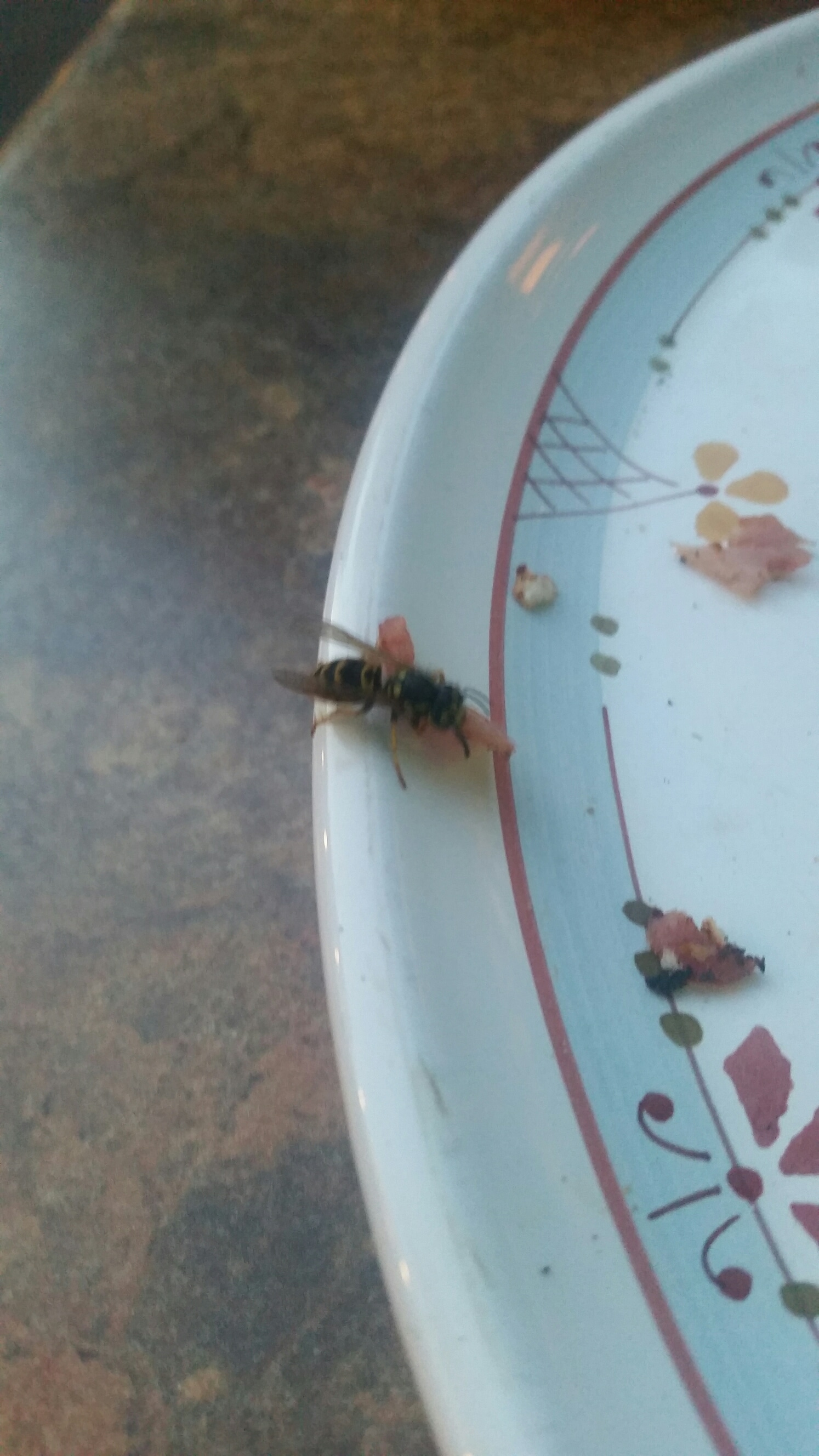 Day 6. Last day. Once more Wolfgang and I saddled up and rode the bikes down to Potsdam. It was overcast and we experienced light showers but nothing to drown the stunning sights beheld in the town. With in depth commentary from Wolfgang we visited Landtag Brandenburg, Nikolaikirche, Dutch Village, Wooden houses of musicians, Schloss Cecilienhof, Neuer Garten and of course the amazing palace and grounds of Sansouci and the Neues Palais. Completely impressive and amazing places like nothing I have witnessed before, I am so glad I had the chance to check it all out. We rode home with a total of 45kms covered and I packed up and prepared for a train ride to Dresden. I cannot thank Ingrid and Wolfgang enough for their hospitality, it made my arrival in Germany such an easy transition and I did feel like I was visiting family.